Seems like everyone's got a side hustle these days. As they should – because side hustles are great! They're fantastic for your professional confidence. They are also great for your overall well-being. Besides, they're a great supplement for your graduate income (and goodness knows we need as much help as we can get in this housing market.) However, finding the time in, around and between your 9-5 job to pursue a side hustle can be tricky. So, when a list of the top ten best paid side hustles came out, we knew we had to share it with you.
Jobs website Elance-oDesk have identified ten of the highest paid freelance gigs in the UK. They work with a ton of super-cool businesses, including familiar names like Microsoft and Disney. Latest figures from the Office of National Statistics (ONS) have revealed that 4.2 million people in the UK now work from home. Fancy joining the working-in-your-pajamas crew? Take a look at this list of freelance careers to see if there's a fit.
The top ten best paid side hustles you can do from home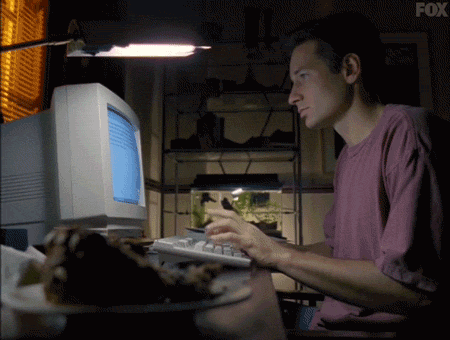 Some of these hourly rates are pretty eye-popping. Here's the list:
1. Voice talent, £68.16 per hour
Ever asked Siri or Alexa a question and wondered if you'd be hearing your own voice on an AI assistant one day? Well, the number one freelance occupation on this list pays a whopping £68.16 an hour, so you should definitely consider it.
Voiceover artists are hired to give life to how-to videos, help guides, and adverts. All you need is a home studio and a computer. Score.
2. Infographic design, £44.72 per hour
We're absolutely gobsmacked by number two on this  list. Infographic-making is a great skill. Being able to present complex information in a fun, clickable way is very attractive indeed. The best part is, with accessible software like Canva and Piktochart, jumping into infographic design is pretty easy.
3. Finance writing, £37.95 per hour
In the shakiest economic market since the late 1920s, it's understandable that financial insight and analysis is more popular than ever before. To think you could be paid that much for blogging, eh?
4. Contract drafting, £34.55 per hour
Legal peeps, whaddup! Being able to draft up a contract isn't just about having some cracking law knowledge. It's also about having enough commercial awareness to understand whether a business deal is commercially and legally sound. Challenging stuff.
5. Recruiting, £32.51 per hour
The recruitment industry is a booming one. A lot of big companies outsource the complicated, difficult task of finding the right talent for the right positions to freelancers. That's why a ton of recruitment agencies exist, and why recruiters, or headhunters are paid so highly.
Now's probably a good time to mention the fact that Debut's a graduate recruitment app. Forever free, with hundreds of incredible student and graduate job opportunities. Download the Debut app here. 
6. Financial forecasting, £26.82 per hour
Similar to finance writing, financial forecasters take it one step further. Freelancers are hired to analyse a company's financial turnover, and predict their financial future, in a sense. It's complicated work, and involves looking at internal trends and external market information.
7. Electronic engineers, £26.16 per hour
Coding is a skill you can take anywhere. Got a laptop and knowledge of Python or Ruby? You can take that with you around the world, or even just in the comfort of your own bed. Electronic engineers will receive bespoke jobs to build or fix software and operating systems for desktop and mobile devices. Pretty neat.
8. Spanish-English translation, £24.57 per hour
Who else is full of regret at not trying harder at their Spanish language GCSE? Time to crack out the Duolingo app, we guess.
 9. CV writing, £24.42 per hour
There is a growing demand for professional CV writers. Potential job seekers are channeling their anxiety for the competitive job market by outsourcing the crafting of their CV to freelancers. We get it – it's tough competition out there, after all.
Here at Debut, we'd encourage that you craft your CV yourself. There's no better person who knows you like you do, after all! Here are some resources that can help you.
10. Pay per click, £23.97 per hour
Ah, the backbone of web businesses. Essentially, if you're a pro blogger who can attract a ton of web traffic, you could utilise parts of your website for advertisement space. Alternatively, you could write sponsored content directing traffic to a client's website. When done well, this can pay pretty well.
Whatever you choose, just remember to work on your side hustle in an ethical and passionate way. We believe in you!
Connect with Debut on Facebook and Twitter