Blog
Here Are The Strengths EY Are Looking For In Graduates – And How To Show Them
Starting is often the hardest part of any application, especially when it's something you care a lot about. What should you kick off with? How much detail should you go into? What if you don't feel you have the skills that are required? To be honest, it's pretty much the…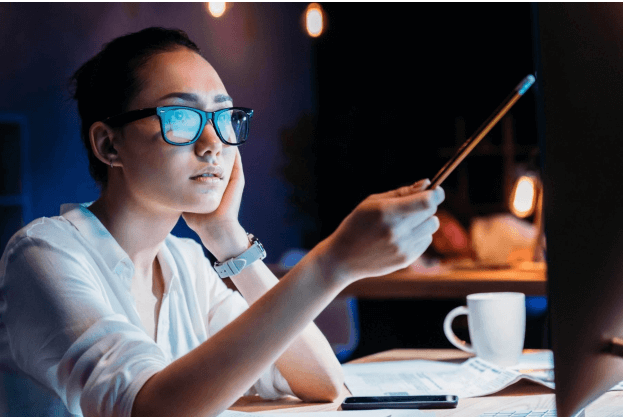 Starting is often the hardest part of any application, especially when it's something you care a lot about. What should you kick off with? How much detail should you go into? What if you don't feel you have the skills that are required? To be honest, it's pretty much the same way we feel whenever we start writing a new article.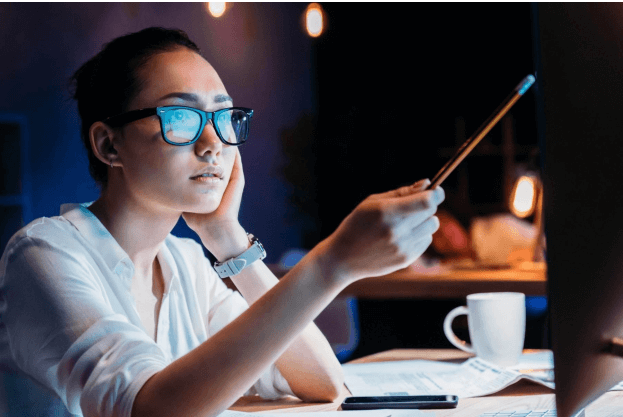 However, while the stakes might feel high when you're applying to graduate schemes that you're passionate about, it's important to remember that employers are on your side. It might sound counterintuitive at first, but a company's success often depends on having a diverse and inclusive workforce who all bring different insights perspectives, and strengths. To make this happen, it's all about making sure everyone is given the same experiences and opportunities when they apply.
'We Set Out 10 Strengths That We Look For'
"We're always looking for new ways to cultivate happier, more innovative and productive teams, and we know that a sense of belonging is key to helping people contribute fully at work," says Justine Campbell, the Managing Partner for Talent in the UK and Ireland for EY. In practice, that means the company put together a simple ten stage checklist of all the skills they're looking for in an application, so you know what you should be focusing on.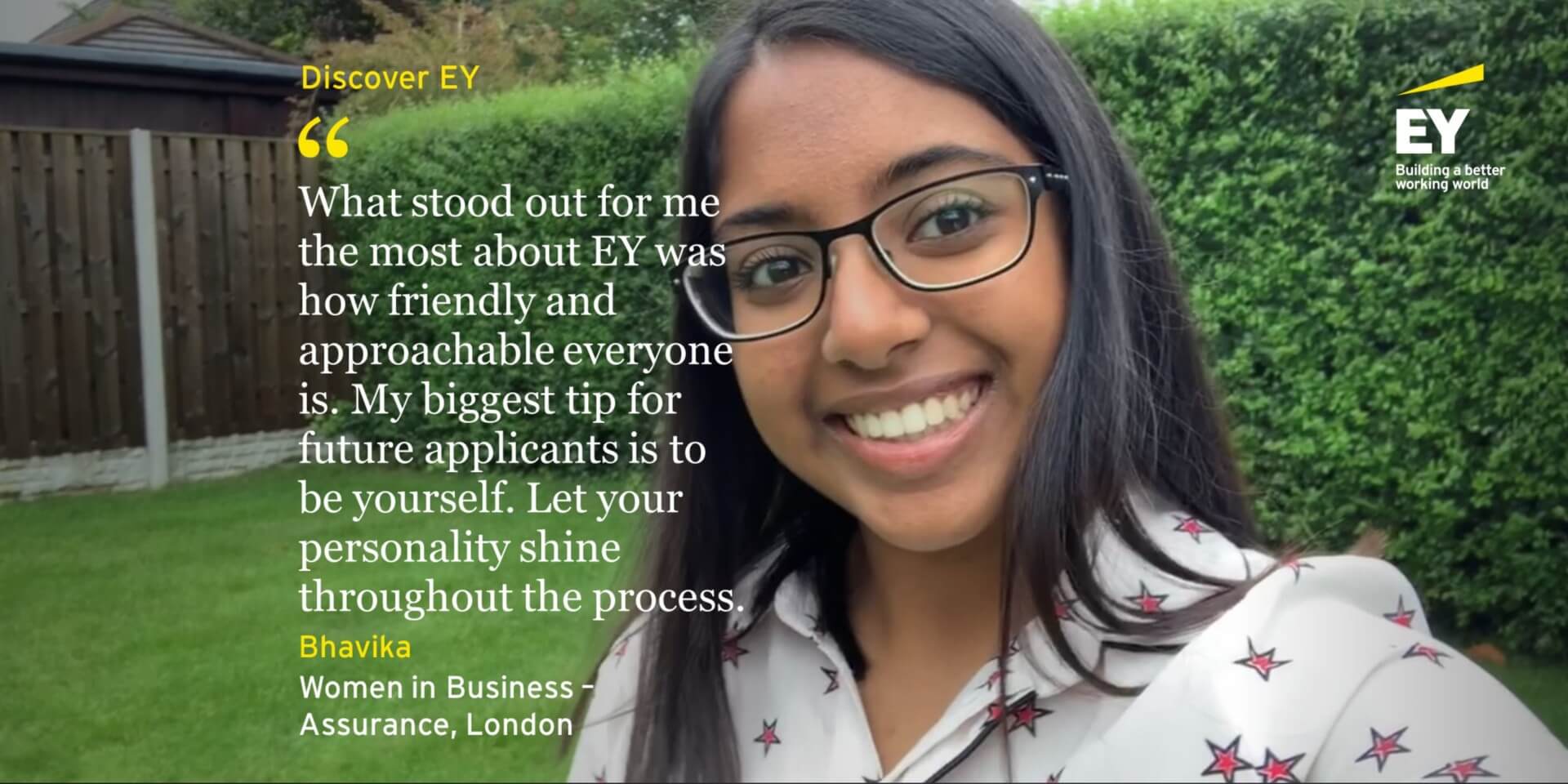 "There are a number of strengths that we have identified and assess throughout our online process," explains Teale Gillam, a Student Talent Advisor at EY. "Having some of those strengths usually translates into good performance and enjoyment. These strengths are accountability, commercial awareness, adaptability, being numbers savvy, agility, resilience, [having an] analytical mindset, [being a] strong communicator, curiosity, and [being a] team player."
"We're always looking for new ways to cultivate happier, more innovative, and productive teams – and we know that a sense of belonging is key.

" Justine Campbell
It might seem like a pretty big list, but as well as setting out what they're looking for, the team at EY have also set out exactly how you can show you meet the criteria. For example, their online guide suggests that you include a time you worked on a team project at school or during work experience, setting out your team's goal, how it was achieved and what your role was. For adaptability, they suggest citing examples of challenging situations you helped solve, highlighting some of the obstacles you faced.
Remember – No One Will Tick Every Box And That's Fine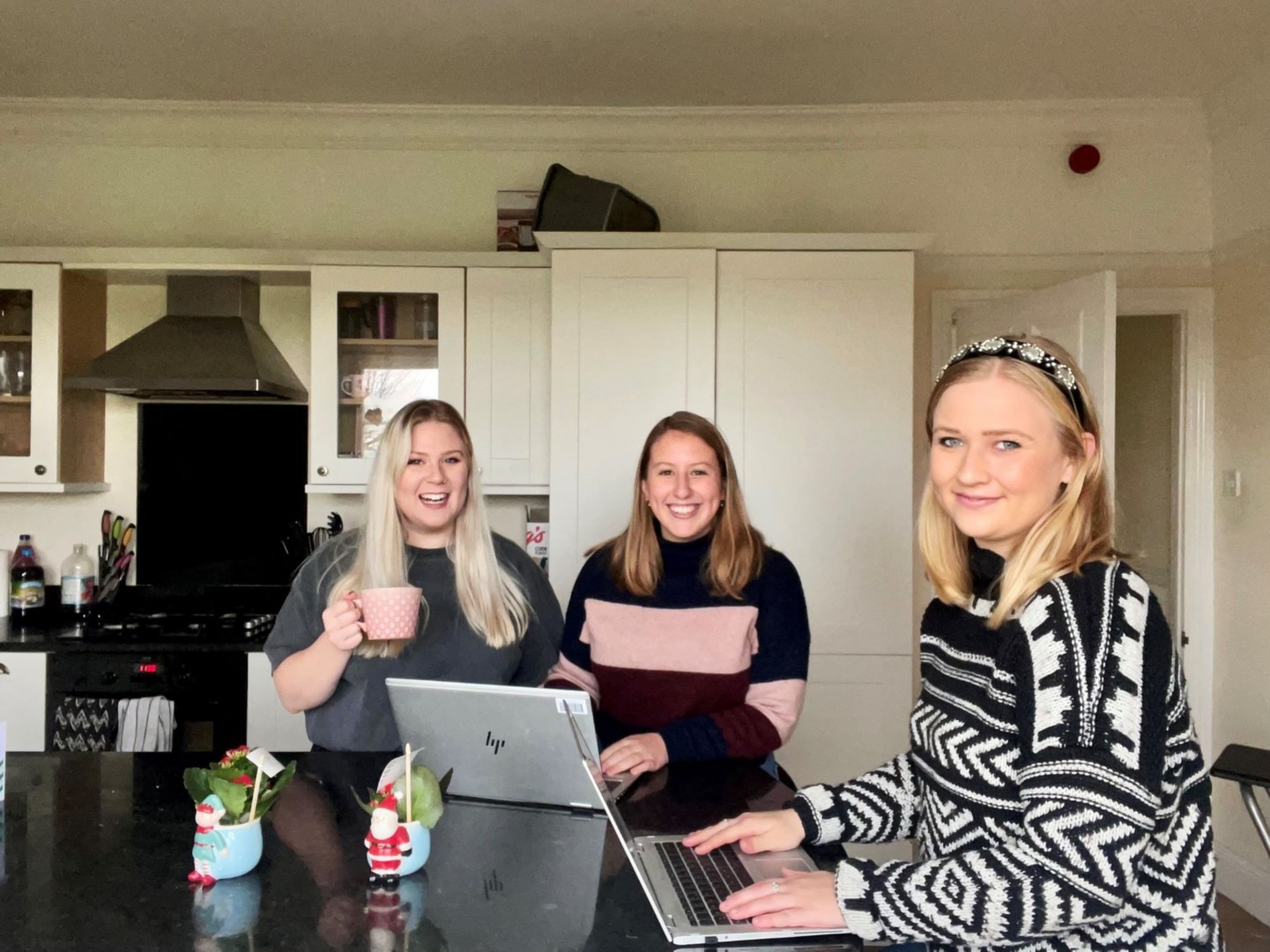 Equally, it's also just as important to remember that no job application will ever be expecting you to hit every part of the role description (research has shown this is particularly common in female applicants). And that's something that goes across pretty much every job application you'll ever do – after all, there's only so much space in the application form.
"One thing to remember is that we are very aware most students won't have a lot of previous work experience and we don't expect you too," adds Teale. "Again, we don't expect you to have all these strengths, but you would be expected to excel in at least a few of these to make it through the online process." So, in short, work out where you're strongest and focus on these during your online application.
"One thing to remember is that we are very aware most students won't have a lot of previous work experience and we don't expect you too." Teale Gillam
But are any of the ten skills more vital than others? We spoke to a couple of current EY grads, and while picked out a couple of examples, the overriding consensus was that your mindset was the most important thing. "From the vast range of degrees studied by the graduates I have met so far, I would definitely say it's more mindset over skill set that EY looks for," says Kayleigh McNeill, a Technology Risk Consultant based in EY's Edinburgh office, who previously studied business management.
"There isn't necessarily a set idea of who the perfect graduate is," agrees Assurance Associate Bethan Mitchel from EY's Leeds office. "So, don't go into it thinking you have to act in a certain way – make sure to show your true self as you want to you that you would fit in and feel comfortable working there day to day." It's also advice echoed by Teale. "If you're about to start your professional career and spend the next two years, minimum, somewhere, you want to know that it's a good fit for you."
Make Sure You've Really Done Your Research
So, you know the ten points to hit and you've honed in on the ones you know you're good at – what else can you do to boost your chances at EY? Well, it might sound simple, but research really is key, and really allows you to get your passions across. "I would advise reading through a couple of the blogs that you're interested in on the EY site," says Kayleigh. "It's such a huge company that's involved in so many different engagements, so [look] for a couple of areas that interest you and follow that pathway."
Research also extends to the application process too – as with most graduate roles, there are several stages and assessments, all of which are set out on the EY website and the EY YouTube channel. Kayleigh, for example, made sure to practice her numerical reasoning test as much as possible beforehand – "I didn't want any of the little things to trip me up on the way," she explains. However, all in all, remember that the recruiting team are there to help.
"While the process may seem daunting, it's actually not," assures Bethan. "Everyone you encounter along the way is so willing help – make the most out of any help that you are offered and just try to stay calm and showcase your personality and skills. That's what they're looking for."
This sponsored post was produced in conjunction with EY. They offer a full range of graduate programmes across Actuarial, Assurance, Consulting, Tax, Technology, and Strategy and transactions. Find out more about the programmes and put your application in here