When you think about what it's like to work for the Civil Service, what pictures immediately spring to mind? If you imagined a suited-and-booted office worker sitting behind a desk all day, maybe getting up every now and again to go to a meeting, make a…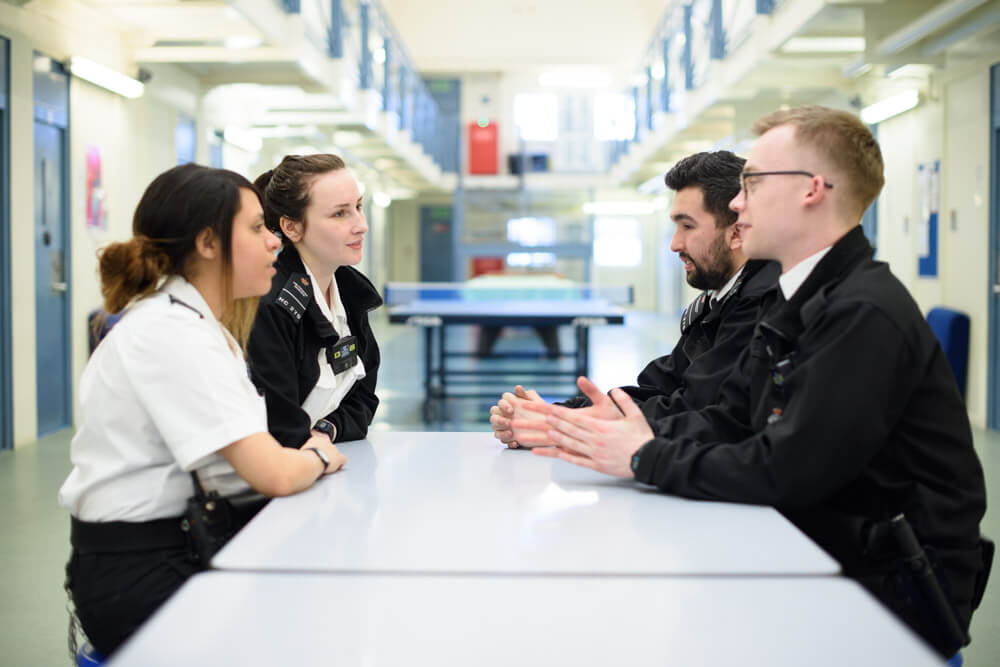 When you think about what it's like to work for the Civil Service, what pictures immediately spring to mind?
If you imagined a suited-and-booted office worker sitting behind a desk all day, maybe getting up every now and again to go to a meeting, make a coffee, or do some light filing, then you wouldn't be alone. Lots of people equate working for the government with office-based admin jobs.
That's one reason why STEM (Science, Technology, Engineering and Mathematics) graduates tend to dismiss working for the government. Those are highly specialised subjects, and there just aren't the jobs.
Or are there?
Right now, there are around 30,000 scientists and engineers working for the government, doing everything from space exploration and nuclear fusion, and from road safety to defence to biopharma.
So, the truth is this: if you're a STEM graduate, the government are crying out for amazing people like you.
Here's why you should consider responding to their calls:
You Can Get Involved in Policy Development That Shapes the Future
Science and engineering play a massive part in policymaking, which in turn helps to define what our future will look like.
A lot of work goes into examining, presenting, and testing the huge amount of different options available to government ministers. Finding the right ones is impossible, without the ability to look at problems from a number of different perspectives (an ability that comes much more easily to policymakers with valuable experience in science and engineering).
In other areas, things like forecasting the weather at the Met Office demands precise scientific skill, while technology masters can help to ensure the country is safe and secure with a role at the Ministry of Defence.
So, what else?
You Can Build a Meaningful Career
Think of all the challenges that face our society at the moment.
The list goes on and on (and on), from cybersecurity issues and public service design to tackling climate change, and finding new ways to power our lives and work.
Oh, and let's not forget that a well-crafted national response to emergencies and disasters need people with a science and engineering background. You could contribute to vital investigations when things go wrong (as well as developing preventative measures to stop them going wrong in the first place!)
As the world changes, we're all going to have to get used to different ways of doing things we've always done. Science and technology will be at the heart of these upcoming transformations…
…and what could be better than building a career that's going to have a direct, meaningful, and positive impact on future generations?
And then, there's always…
You Can Go Beyond the 'Traditional'
If you've got engineering knowledge, for example, then you're armed with a super transferable skill set that will help to future-proof the world.
Ambitious? Maybe, but you've only got to think about things like drones, artificial intelligence systems, smart cities, and self-driving vehicles to know where we're headed, and what intense skills are going to be needed to harness their – quite frankly enormous – potential.
In other words, a government job could see you reaching dizzying heights you didn't even know existed.
(Download the free Debut App to browse STEM graduate opportunities in a wide range of government agencies).
What About Non-Tech Government Roles for STEM Graduates?
If you've graduated with a STEM-related degree (congrats, by the way), but you don't want to work in a STEM-related field, then don't worry.
You can still join a government agency, in a different type of role that still makes good use of your super specialised knowledge.
Here are some examples:
Analysing Big Data
If you can make sense of large amounts of complex information, translating it all into language that can be easily understood by a wider audience…
… then your country needs you!
Big data analysts help the government to use information as an asset, helping them understand and respond to people's needs, whilst streamlining their own operations.
Data analysis is a true career of the future, too – with mobile devices and new ways to gather information ever more common, opportunities are ever-increasing.
IT Security
It's great that humanity has become more connected over the years… we can see and speak to just about anyone we want to, anywhere in the world.
Connectivity has been a huge driver of progress and economic development, but it's also made us more vulnerable to attack – particularly as more and more sensitive government information moves online.
Cyber-attacks have increased by 38 per cent since 2014, and that number is getting higher. So, the field is ripe for IT security professionals to help safeguard the country's infrastructure from malicious threats.
(In other words, get ready to don that superhero cape!)
Supply Management
From transporting essential military and medical materials to organising the distribution of international goods, the supply chain specialist is worth their weight in government gold.
To do this kind of job well, you'll need an analytical mind and a thirst for data interpretation… all qualities STEM graduates have in easy supply.
What Other Skills Do STEM Graduates Need to Start a Career in Government?
A successful government career isn't just about using your meticulous analytical mind or putting that amazing in-depth engineering knowledge to good use, y'know.
To be truly unstoppable, you'll need to combine those with so-called 'soft' skills like being a good listener, supporting others, imagining situations from alternative points of view, and managing conflict.
(Some of these skills are on Google's list of "characteristics for success" … and who are we to argue with those, right?)
Ideally, you'll be as happy and comfortable with the idea of policymaking as you are with scientific theory or engineering processes.
Oh, and if you can use your specialist skills in lots of different ways, such as translating technical information for people who don't have your in-depth knowledge, then so much the better.
As a STEM Graduate, What's My Route to a Government Job?
One of the best starting points is the Civil Service Fast Stream, an award-winning leadership development programme. There are 15 different streams to choose from, each of them set within a specific profession.
If you're a STEM graduate, then you're particularly in luck: the government have recently refreshed their Fast Stream offer in related professions, including a tailored development plan to help you maximise your skills and build your career.
As well as connecting with a wealth of new people, you can observe the workings of government through different placements (some directly in industry settings), and you can join a range of diversity networks, too. Quite rightly, there has been a strong drive in recent years to attract more women and girls to STEM-related professions.
The core details? Entry to the 3-4-year Science & Engineering Fast Stream requires a doctorate or master's degree in a science or engineering subject.
(And if for any reason you decide to de-emphasise your technical background and move into a different profession, you may be able to migrate onto a different Fast Stream entirely… which means there'll be plenty of flexibility).
How Do I Find the Right STEM Graduate Government Job?
Download our free Debut App to browse the best government opportunities for STEM graduates.
You'll also be able to play some fun (and educational!) games, discover your non-academic talents, and tool yourself up with 'been there, done that, so here's what to do now' career advice.
There's also a chance that you'll be talent-spotted before you've even made an application!
Best of all? Not only is our Debut App completely free (there's no catch, honest) – there's not a single ad to distract you from building career greatness.