I'll tell you a secret. Between you and me, the bossman at the chicken shop down the road thinks you're a right mug. All the guys at the Domino's near campus get together and laugh at your picture. And if you knew what the dudes that own the Indian were saying about you… boy, oh boy…
The thing is, they know you've been spending the lion's share of your student loan on takeaway, and you're making them rich. Sure, fool you once, shame on them. But fool you four times a week? Come on, pal.
Don't let them get away with it. Here are 12 Debut-approved junk food recipes we promise are so good, your local takeaway will have to shut up shop.
1. Buffalo wings
Stick it to the chicken man with these criminally tasty wings that are so easy to prep, your tiny halls kitchen will barely notice you passed through.
Recipe by I Knead To Eat here.
2. Potato smiley faces
These smiley faces are a fun throwback to your school dinners and make the perfect side dish to pretty much everything. Also helps you stay positive, which is a bonus.
 Recipe by Spoon University here. 
3. Coconut chicken curry

This coconut chicken curry from The Body Coach is not only delish, but super healthy. Keep it lean, and put your local Indian to shame.
4. Mongolian beef ramen noodles
The Asian takeaway down the street simply can't compete with this scruptious dish, which is ready in half the time and costs half the price of your usual order from them.
5. Thai chicken satay
No messing with this awesome dish right here, which always goes down a treat. Just whack some rice on the side for complete satay-sfaction.
6. Chicken Tikka Masala
That's right, the quintessential British takeaway dish can be made quicker and cheaper in your own kitchen. This could all be so easy.
 Recipe by Cooking Classy here. 
7. California burgers with spicy oven fries
Whether it's for Five Guys or just for you, there's nothing like a burger and chips to cure what ails you.
8. Creamy spinach enchiladas
Mexican cuisine is just full of minimal effort, awesome tasting food. These enchiladas are exceptional and all-veggie to boot.
9. Supreme pizza
This frankly gorgeous pizza needs just 15 mins to prep and 15 minutes to cook. I mean you could pay Pizza Hut £30 to do the exact same thing…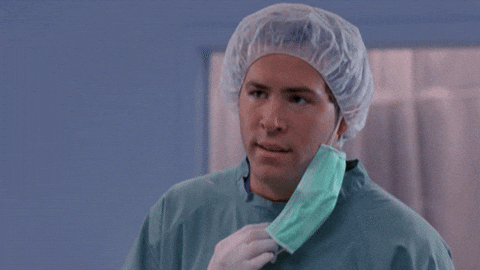 Image via Giphy
10. BBQ Nachos

You could probably make a lot of friends if you chose to share this yummy take on the classic nachos dish, but if I were you, I'd just eat it all myself.
11. Homemade oreos

If you've got an uncontrollable sweet tooth, these homemade Oreos will /stop you from adding thato your pizza order just to get a bit of Haagen-Daaz.
Recipe by Erren's Kitchen here. 
12. Cinnamon sugar donuts
Not much to say here except: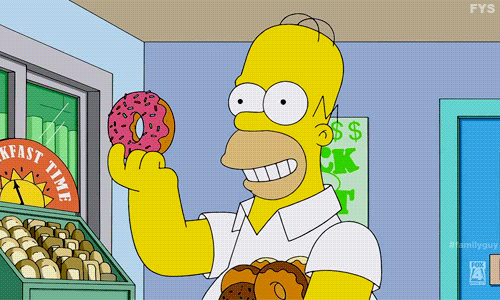 Image via Giphy
Recipe by Beard and Bonnet here. 
Download the
Debut app
and you could totally grab yourself a summer internship 
way
before anyone else.
Follow Alex on Twitter @AndThenAlexSaid
Connect with Debut on Facebook and Twitter