If you clicked on this article, we suspect that you do a bit of volunteering. Or you're at least thinking about it. So you probably know that the world at large, much like the world of work, isn't all sunshine and lollipops. Sometimes it's a bit like diving head-first into a hole.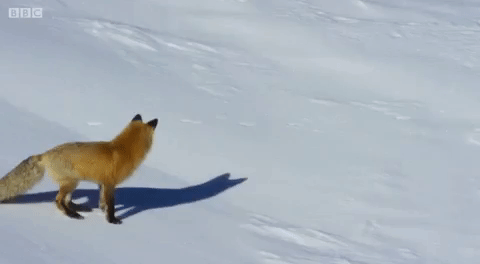 So we find you here, doggedly trying to save the world. But aren't you tired of acting alone, Batman? Why not work for a company that's actively trying to save the world? That might be a heavy question. But increasingly, Corporate Responsibility and Sustainability (CRS) is becoming a crucial issue for the world's top companies.
As you can imagine, that's great news for Mother Nature, but it's even better news for you, young career seeker.
See, companies these days are looking for young people with a pep in their step who share the same values and can contribute to these CR&S initiatives. Much like Capgemini saw the potential in Monju Meah to contribute to the wider community. Here, Monju – a software engineer turned CR&S professional – tell us about where volunteering took him.
So if you love Planet Earth as much as you love Planet Earth, here's how you can become a professional world-saver and how it can benefit your career.
You can do anything you want first
Now I'm not saying that you have to give up on your carefully crafted dreams and live in a hippie commune. In fact, it would probably help you more if you didn't do that.
Got something you're dying to do when you graduate? Go ahead and do it. CR&S will be waiting for you when you're done. And it doesn't matter what role you came from either.
Monju himself didn't go to Capgemini wanting to become a CR&S professional, even if their community programme did pique his interest early.
"I started off as a software engineer for the first 2 years at Capgemini and then was given an opportunity to work on a temporary assignment with the UK CR&S team", he told us. "This got extended, and then extended again… and then I decided to stay."
Any member of the Avengers will tell you how much sacrifice is required to save the Earth. Thankfully, you won't have to compromise while working in sustainability.
You meet amazing, like-minded people
If we may quote DJ Khaled, the culture of the place you work should always be 'boomin'". For CR&S to work, the company must adopt it as part of its ethos. In other words, in order to save the environment, you've got to have the right environment. And Monju agrees: "I would say it's the culture of caring, giving back and making a difference which has helped shape Capgemini."
The best employers make you feel welcome and included. If you're the kind of person that winces at climate change denial (ngl, we've done it), you're sure to meet some people that share your concerns working in CR&S. Even better, you'll all be working together to do something about it.
If you work somewhere really good, they'll help you as much as possible
If you're truly serious about saving the world, go get yourself an employer that'll actually help you do it. Work at a company like Capgemini and there's always the chance to volunteer. And it doesn't matter if you work in sustainability or not. Capgemini's CR&S strategy is built into their whole business and anyone can get involved.
"There are 100s of opportunities at any one time." says Monju, who raised £15,000 for Syrian refugees with the help of his Capgemini colleagues. "There is a special leave policy and as part of this volunteering is covered giving 2 days allowance to work on charitable activities." So no more having to choose between advancing your career and helping those less fortunate? Nice.
You get to make a real difference
No more of that 'having no idea where your £2 a month went' stuff. Companies like Capgemini give you the chance to get your hands dirty. That way, you can really see how the work you're doing affects the people in those communities.
Through providing awards and grants to their employees it means people like Monju can support and get involved in charities anywhere in the world.  In addition, Capgemini has community engagement initiatives in a myriad of places from France to India to South America
When we asked Monju which of Capgemini's many locally supported projects has made the most difference, he was spoilt for choice. 'Our projects in India have had a huge impact,' he told us, eventually. 'A charity we work with called Naandi has seen thousands and thousands of girls being sponsored to complete their primary education.' That could be you ensuring the future of humanity, you know.
The sky is the limit

You might think that nobody sees you when you do good things like volunteering. But employers definitely do. Monju's current role at Capgemini came from humble beginnings teaching basic IT skills in the local community. "After that," he said, "I was hooked on the power of volunteering and how much of a difference small actions can make."
From there, Monju's been all over the world and made memories that will last a lifetime. "I have now seen things out in the field I will never forget." he told us. "Though I would be fatigued, when one parcel of food can literally help save someone's life, the hours spent fundraising and planning deployments becomes a small sacrifice if it leads to helping them survive."
So saving the world, as you can imagine, is no picnic. But if you want to make your own memories, make a difference and make a mark on the world, working in CR&S might just be the thing for you.
Download the
Debut app
and get Talent-Spotted by amazing graduate employers!
Connect with Debut on Facebook and Twitter