This piece was written by an external contributor. Read on for Rachael Davies' top tips on how to look after your mental health on a year abroad.
Years abroad are often heralded as the best time of your life; the golden year of university. And rightly so: they offer amazing opportunities for travel, earning money, learning new skills, or just taking a break from a heavy degree back home.
Even so, moving across a continent, or sometimes even the globe, is never going to be easy. Doing it as a student used to being surrounded by friends in halls and lectures is even harder.
To make the most of the year, your mental health should be in tip-top shape. Yet the change of surroundings and loss of a support network can make that difficult. Here are some tactics that I used to stay on top of my mental health.
Start off strong

The first few nights in a new room in a new city not knowing anyone can feel overwhelming. So bring along anything you can to make your new digs feel like a home from home.
You most likely won't have a lot of space to work with if you're renting a room. So that makes it even easier to create a cosy space that will still feel familiar. Even small things like posters or the same duvet sheets as you've used before will help ground you and keep a sense of continuity, even if everything else around you has changed.
Keep to a familiar routine
A solid routine is also part of this. It's easy to fall out of routines when moving somewhere new and starting a completely different course of study. Something as simple as having a set night-time routine made me feel more in control of my days – and means that my skin is softer than it's been in years, so double bonus.
It doesn't have to be skincare-focused: whatever you're interested in can be adapted. Make a point of spending time cooking every evening, go for a walk regularly, set up small things throughout your day that help you get control of your time.
Without the normal things around you that you're used to needing to do, you might find yourself feeling lost. Making sure you have these touchstones of daily tasks keeps you grounded and shapes your day around something familiar.
Set goals for the year


These concrete aims for individual days are also useful to expand for the whole year. Whilst having a year away from the responsibilities and pressures of a degree is great, I found myself feeling aimless, particularly as my grades at my destination university don't count towards my degree.
I felt comfortable in an environment where, since A-Level, every year of my life has had a concrete goal. Here I was in a place where I was free to do as much or as little as I pleased. It left me feeling like I was wasting time by not pushing towards the next aim.
Having said that, a break from such pressured goals is also important. So make a compromise: put together aims for the year to give yourself focus and purpose, but outside of university or work. This is your time before you graduate to make the most of yourself. Start a new skill, work on new projects, travel. For me, it was photography and blogging, but it can be anything. After all, you'll never get this time back again.
Step away from your phone
As well as organising your internal aims, it's important to keep a balance in your social life. Take advantage of the technology available to you. Skype, Facebook, Facetime, and dozens of others are obviously lifesavers on days when all you want is a catch up with some familiar faces.
However, it's also important to find the balance between keeping tight with your support network back home, whilst still opening yourself up to the people physically around you on your year abroad. Some days, what will really help you is getting out of your flat and going out and about. That is one thing that even your closest friends and families can't do with you through a phone.
Having people you can rely on in person is just as important as your contact with people back home. It can be hard to find friends in a new place if you're still relying on the technological links to home. Force yourself to push the boundaries during the first few weeks, and use apps and phone calls as a supplement to in-person conversations and relationships.
Open up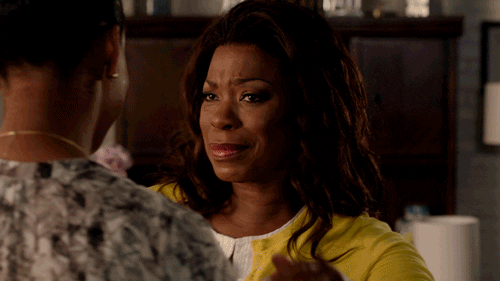 The last, but perhaps most important piece of advice is to not be afraid to admit that you're struggling. Although everyone says that year abroad is the best time ever, everyone is different. Pushing through problems alone without admitting that it's difficult can be more damaging than the problem itself.
Most people go through issues during year abroad, and even if you're not seeing everyone else's, your problems are not unique. Seek help when you need it. Don't compare your experience to everyone else's filtering through social media, and put in the effort to stay focused on your mental health.
Give yourself time to acclimatise and not force yourself into having the most outwardly amazing year of your life, and you'll enjoy it all the more inwardly.
Download the
Debut app
and connect with top graduate employers in an instant.
Connect with Debut on Facebook and Twitter