We're here to help you dot your Is, cross your Ts, and order your numbers, with detailed investment banking cover letter advice for graduates We know that in some circles – like graduate investment banking, for example – the humble cover letter is presumed dead in the water.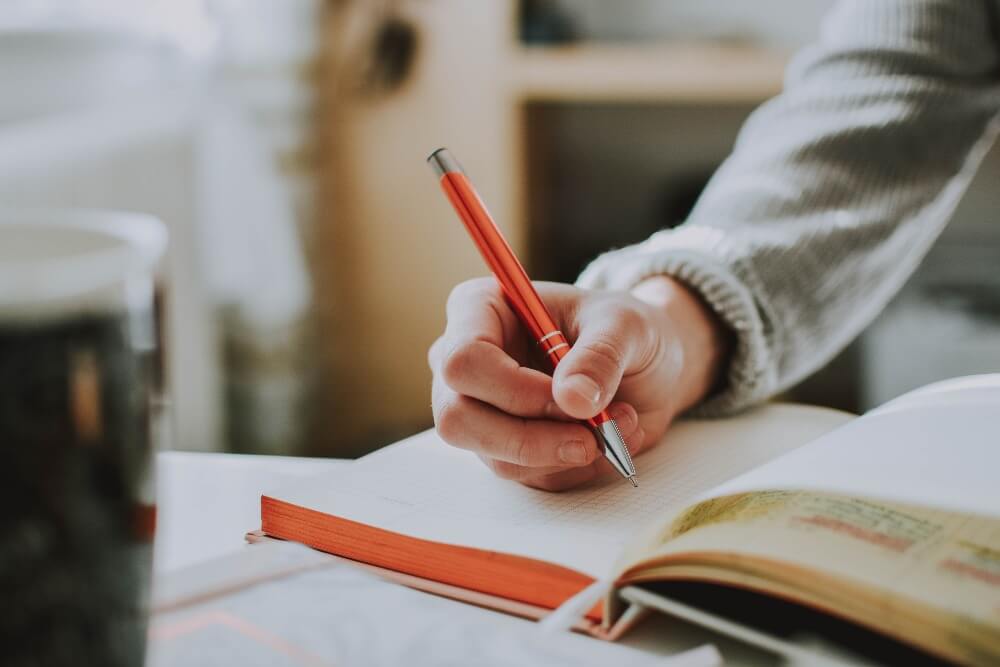 We're here to help you dot your Is, cross your Ts, and order your numbers, with detailed investment banking cover letter advice for graduates
We know that in some circles – like graduate investment banking, for example – the humble cover letter is presumed dead in the water.
When it's well-documented that recruiters spend mere seconds looking at each CV that lands in their inbox, why would they waste even more time on reading a letter?
(It's a good argument, you have to admit).
But there are some cases in which a cover letter could give you a fantastic head start.
Like… if you're a graduate, and you want to land yourself a dream job in investment banking.
(You can also browse our free Debut App to find some of the top graduate employers to send your fabulous letter).
Why Should You Write A Cover Letter For A Graduate Investment Banking Job?
Well… the investment banking industry is ultra-competitive, right?
So, if there's a little something extra that a humble graduate like you could do – to show how much you'd really like the job, and how great you'd be at doing it – wouldn't it make sense to give it a go?
And that's the power of a good cover letter.
We've got just one note of caution: a bad cover letter is worse than none at all. To help you sidestep the 'laughable letter' landmine, let's take a look at each part in detail.
A Few Cover Letter Basics Before We Begin
It's called a 'cover letter' because you're sending it with something – namely, your CV. That's where you'll put detailed information about your skills, your degree, and any relevant investment banking experience.
Translation? Your letter shouldn't run onto a second page, and it has to look inviting at first glance.
That means no bunched-up blocks of text, and a clear, readable font size (at least size 10, since you ask).
If you're more of a visual person, we've included a basic template at the end of this article for you to download, or just to check your own letter against.
How To Structure Your Graduate Investment Banking Cover Letter
Contact Information
For letters that are being sent by post, your own information – name, address, mobile number and email, should be right-aligned at the top of your letter.
A few spaces below that, left-align the date, along with the name and contact information of the person you're writing to.
(Try to find an actual person to write to, rather than resorting to a bland 'Dear Sir/Madam' opening – as this will show attention and initiative).
Of course, if you're sending the letter via email, you won't have to include all this information. Simply go straight in with your greeting.
Introduction
This is the part where you explain who you are, where you're studying, and how you found the graduate opportunity you're applying for.
Your introduction should be attention-grabbing, so if you've done anything that really stands out, now's your chance to mention it!
If your university is a top one, or it's particularly favoured by the investment banking industry, reference it. If your degree subject is industry-niche, talk about it. If you've done relevant work experience – especially if it was at the same type of bank – say so.
Get the idea? It's all about making you shine, right from the start.
Explain how you found the role, and/or if you know someone who works at the company.
Here's an example:
"I'm coming to the end of my economics degree at St. Andrews University, and I've been following your organisation with interest. I spoke with Angela Evans when she presented at our university recently, and she encouraged me to apply for your investment banking summer analyst position – which would be a dream role for me! I therefore enclose my CV and some additional information to support my application."
Your Background
What skills and experience have you gained that will make you a good investment banker?
Choose the best, and share them in a maximum of 3-4 paragraphs. Again, if you've completed work experience in an impressive or ultra-relevant setting, don't be afraid to name-drop!
You could also mention softer skills, such as teamwork and problem-solving, along with the usual banking chestnuts of analytical ability and financial modelling.
Again, here's an example:
"I have previously completed an internship at PricewaterhouseCoopers, and another in a private firm. These placements have allowed me to gain excellent grounding in working closely with clients, deep financial analysis, making investment recommendations, and honing my leadership skills."
Why You?
Now it's time to link your skills and experience back to the role in a more direct way.
"I believe I would be a good fit for this role, as I understand the particular ethos and values of your firm, and can bring solid, relevant experience to contribute towards your impressive track record."
Conclusion
All that's left to do is remind whoever you're writing to that you've enclosed (or attached) your CV, then thank them for their time.
Another useful tip is to provide your contact information again, just in case they're compelled to contact you immediately!
"As mentioned, I've enclosed a copy of my CV, and I would very much welcome an opportunity to discuss my skills and experience further. I can be reached on (number) and (email). Thank you very much for your time and consideration."
And you're done!
(Don't forget to download our free Debut App to find graduate investment banking employers who'd very much like to receive your letter!)
We've just got a few more tips before you go.
Should I Still Attach A Cover Letter If It Isn't Requested?
One thing's for certain, it won't hurt.
In a world of thoughtless 'Quick Apply' buttons, a little extra effort could well be appreciated, and maybe even rewarded with an interview.
What Are The Biggest Cover Letter Mistakes In Graduate Investment Banking?
Remember what we said earlier, about a bad cover letter being worse than none at all?
Here are some of the reasons why.
Saying things like "I'm a genius with numbers" is an honest-to-God no-no… it just makes you sound like a bighead (you might be joking, but remember… this recruiter hasn't met you yet!)
Similarly, being creative with colours and fonts will likely serve as irritants that make you stand out for the wrong reasons. And we've said this once before, but it bears repeating: don't ramble onto a second page.
Keep in mind that for all the shining, ultra-creative application attempts that make it onto Twitter, there are many, many more that crumble horribly into dust.
'Out there' is just not the way that large investment banks tend to be… and trust us, you don't want your creatively zany letter shared on social media, for the whole world to make fun of.
So, our biggest tip is: keep it professional.
One Last Thing…
Attention to detail matters (investment banking is an industry that relies on meticulous analysis, after all).
So, once you've finished, proofread your letter with the eye of a Victorian schoolmaster – or ask a trusted person to do it for you.
You can download our handy graduate investment banking cover letter template below.
In the meantime, why not do a double-download, and get the free Debut App, too?
Tell Me More About This Debut App!
Well, since you insist.
It's basically a fun, free, and remarkably easy way to apply to top graduate employers – with just one tap.
But that's not all.
You'll have the chance to sit back and get yourself talent-spotted, as you gen up on practical career advice, and analyse your most marketable skills.
We thought you might be partial to playing a few fun, educational games, too, so we've thrown some in… with not a single annoying ad to distract you.
Graduate Investment Banking Cover Letter Template
[Your Name]
[Your Postal Address]
[Your Mobile Number]
[Your Email Address]
[Date]
[Name of Recruiter]
[Title]
[Name of Bank]
[Bank Address]
Dear Mr. / Ms. [Name],
I am about to graduate in [Degree Subject] at [University], and I was recently introduced to your firm through [Friend/Contact/Presentation].
I was very impressed with what I learned about your culture and working environment [Specifics], and would very much like to pursue a [Title] position with your firm. To this end I have enclosed my CV, along with a summary of additional background information below.
I have completed previous [internships/work experience] with [firms' names], during which I gained valuable experience in [Investment Banking Specifics]. I also had the opportunity to hone additional skills, such as [Soft Skills, such as leadership and problem-solving. Mention any specific projects/results worked on here, too].
Given the relevance of my background, upcoming qualification, and experience, I believe I am a particularly good fit for [Position] with your firm. Particularly as I have completed extensive research on your unique culture and values, and was very impressed with what I discovered [Add Relevant Specifics]. Your successful track record is inspiring, and I would welcome the chance to contribute towards it in future.
As mentioned, I enclose a copy of my CV, and can be reached on [Phone Number] and [Email] should you wish to discuss any aspect of my skills and experience in further detail.
Thank you very much for your time and consideration.
Yours sincerely,
[Your Name]