Cover letters are nothing short of a pain - from getting the right tone of voice to finding the perfect length, they're tricky and take time. But Debut is here to take you through the ins and outs, so sit back, relax and let us do the hard work.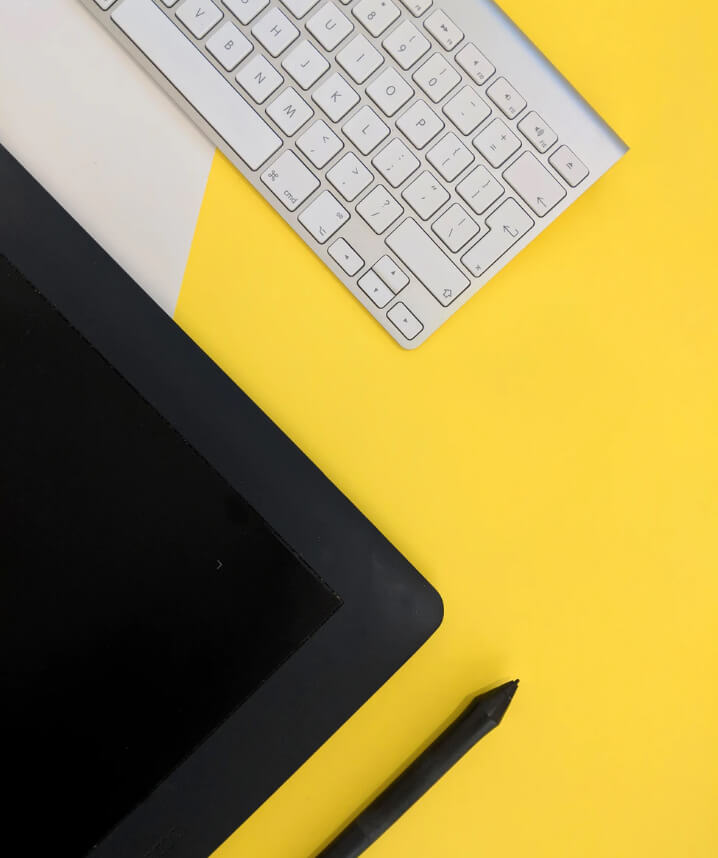 1

How to tackle cover letters

So, you're here because you need some serious cover letter-writing assistance. We get it; cover letters can become a literal mountain of paper stress if you let them. All of the customisation, all of the proof-reading and heck, not everybody finds writing an enjoyable activity. Unfortunately, writing cover letters is a huge part of #adulthood and difficult to avoid. Most companies just haven't moved past this traditional way of recruiting (the ones who have can be found on the Debut app. Just saying.)
Essentially, a cover letter is your statement of intention to apply for a job, and some gosh darn good reasons why you're a perfect fit for it.
However, it's like your mum says, "try working smarter, not working harder." There are ways to make this process a whole lot easier. We're here to do that for you, as well as help you navigate some tricky cover letter do's and don'ts. The cherry on top? We're going to walk you through a cover letter paragraph-by-paragraph, so you know exactly what you're doing.
2

What to include in a cover letter

We touch a little on this in our guide to demonstrating skills in a job application. Essentially, a cover letter is your statement of intention to apply for a  graduate job, and some gosh darn good reasons why you're a perfect fit for it.

Unlike CVs, cover letters aren't broken up into specific sections. It's up to you to structure it and guide your employer through a whole host of points about why you would be great for the role, all the while demonstrating your knowledge and passion for the company itself. Sound like a challenge? Here's our cover letter checklist to make sure you've got yourself covered.
Mention the company in the opening line – show from the get-go this ain't no copy and paste job.

Demonstrate some knowledge of the organisation – whether through an impressive statistic, a landmark in the company history or an example of its recent activity.

Show why you would be perfect for that specific role – keep referring back to the job description, the role responsibilities and the attributes they're looking for.

Bring in relevant experience – what specific elements of your CV tie in perfectly with this role?

Show some ideas – be proactive and show what you would bring to the table if they were to hire you.
3

Cover letter do's and don't's

DO draw upon relevant experience to back up your points.
DON'T just repeat your CV.

DO sell yourself – that's what a cover letter is for after all.
DON'T come across as arrogant – nail that tone of voice.

DO tailor your cover letter to the specific company and role you're applying for.
DON'T copy and paste big chunks of text from other applications.

DO let your personality shine through – this is your chance to show them who you really are.
DON'T try to be funny – it's not worth the risk and you have no idea what the person reading it will be like.

DON'T make it all me me me – that's what a CV is for.
DO show what you can bring to the company – the organisation and the role they're offering should be the focus.
4

The formalities of cover letter writing

Sometimes the hardest part of writing a cover letter is just knowing how to open and close it. Dear who? Best wishes? Kind regards? It's a whole minefield of manners and formality and it's difficult to know what's best.
First things first
Who is the letter addressed to? Do you know the name of the staff member it will be heading to? Check the email address and job description to see if you can find a name. If not, stick to either Dear Sir/Madam, Dear [Insert job title here], or if you're going a little more informal (think SMEs etc) Dear [Insert company name] team. Don't stress about it, as long as you're polite and at the right level of formality, you'll be fine.

Curtain call
The show's over and now you need to wrap it up. So how do you end? The general rule is that if you're writing to a specific, named person, you close with 'Yours sincerely', but if the letter is directed to the more general 'Sir/Madam', go with 'Yours faithfully'. However these rules are becoming a bit more old fashioned, and don't hold as much authority as they used to. For more informal applications signing off with 'Kind regards' or 'Many thanks' might be perfectly acceptable.
In your CV your previous experience and qualifications do all the work for you, but in your cover letter it's up to you to sell yourself.
5

Tailor made cover letters fit best

You'll hear a lot about the importance of tailoring every CV and cover letter to the specific job you're applying for, but how do you go about doing that? How do you show off your knowledge of the company without just sounding like a Wikipedia entry? This step-by-step guide will show you the way.
Start with the basics
Check the company website, its Wikipedia page, social media channels and all the usual avenues. Get a basic feel for the company, what its values are and where it's situated within the market.
Choose your specialist subject
For example, if you're applying to a newsroom, look into one of their biggest scoops, how they uncovered the story and then reported it. If it's a law firm, look at some of their biggest cases, what the challenges were and how they overcame them. If it's a manufacturing firm, look at one of their products and how it has impacted the market. This will give you something to draw upon in your cover letter that will make you sound much more knowledgeable.
Suggest changes
Pick an element of the company that would be under your remit in the prospective role; its social media channels, for example. Say what you think the company are doing well, but also think about ways you could improve and slot that in too. Just don't be too critical.
Think outside the box
Do they have any open days coming up? They're a great way to gain insider knowledge about the organisation. Debut regularly organises events like livestreams and networking with companies to help you learn more about the culture and recruitment process. These are all really helpful ways of enhancing your application and showing you're dedicated to the company.
Keep it short and snappy; around 400-500 words and definitely no longer than one A4 page.
6

How to sell yourself in a cover letter (Without sounding like an awful human being)

In your CV your previous experience and qualifications do all the work for you, but in your cover letter it's up to you to sell yourself. And it's a hard balance to strike. On the one hand you need to convince them that you and only you will be the best person for the job. On the other, you don't want to sound like that overly confident person in the first episode of The Apprentice who inevitably ends up getting fired after the first task.
Always back yourself up with facts – Don't just say you're 'amazing' at social media, use a specific example to show how. You might have helped increase your student newspaper Facebook page by several hundred likes, for example.
Choose your words carefully – don't be too over the top. Try words like skilled/proficient/driven/adept/experienced/adaptable. Avoid brilliant/amazing/superior/the best.
Don't be afraid to talk about the things you want to learn and how the company will help you to achieve that. They're not expecting you to be a fully formed genius.
7

The Nitty Gritty: How to structure a cover letter

So now we're done with the generalities, we're going to knuckle down and tell you exactly what your cover letter should look like. Keep it short and snappy; around 400-500 words and definitely no longer than one A4 page. Spend some time on that tone of voice, making sure it matches the formality of the company you're applying for, but also allows your personality to come across.
Example cover letter structure:
Your name 
Address
Email address
Optional: Links to website, LinkedIn, Twitter
Dear [Name, Sir/Madam, Job title or company]
Paragraph one: Introduce yourself and why you think you would be perfect for the advertised role. Keep the company and its mission at the forefront. Depending on the formality of the company, maybe think of an interesting hook to grab their attention.
Example: Most students think of the graduate recruitment process as arduous and boring. Debut is completely revolutionising this perception, and I think I have the creative drive and energy to thrive within such a groundbreaking organisation.
Paragraph two: This is when you bring in the knowledge and experience you have to back up the assertions you make in paragraph one. What work experience have you completed that has prepared you for this role? How has your degree or society involvement helped too? Just don't repeat your CV, always keep referring back to the company and the job description.
Example: During my time at university, I helped organise a series of unique careers events to help connect students with companies in the local area, showing I am adept at approaching external clients and coordinating large scale projects.
Paragraph three: Move your focus back to the company itself now. Talk about some aspects of the company's operations you admire, but also suggest ways in which you think they could improve. Suggest some ideas of things you would like to do if you were to secure the role.
Example: Debut's Insight section is a fantastic resource for student and graduates looking for unique insights about recruitment, but I think more could be done to tackle the barriers that young people face when seeking employment. I would like to write about topics such as student mental health and unpaid internships that I think have a major effect on young people.
Paragraph four: Now it's time to wrap up. Bring all your points together in a succinct summary statement about why you think you would be ideal for the role. Don't forget to thank your reader for their time as well.
Example: Altogether, I think my previous experience shows that I am tenacious and resilient in the work I do, and combined with my passion for helping young people fulfil their career aspirations, I think I would be perfect for the role. Thank you for taking the time to read my application and I look forward to hearing from you.
Yours sincerely/Yours faithfully/ Many thanks
Your name [Hand sign this if sending by post.]
So there you have it! We're not denying that cover letters can be a pain, especially when it takes time to tailor them for each application, but if you get it right, you're guaranteed to be one step closer to that all-important interview. Just follow Debut's step-by-step guide, and pair it up with a cracking CV, and you'll be flying.