It's not all about London, you know. The UK's top 10 cities for job growth may actually surprise you. Who knows, it might even be up north!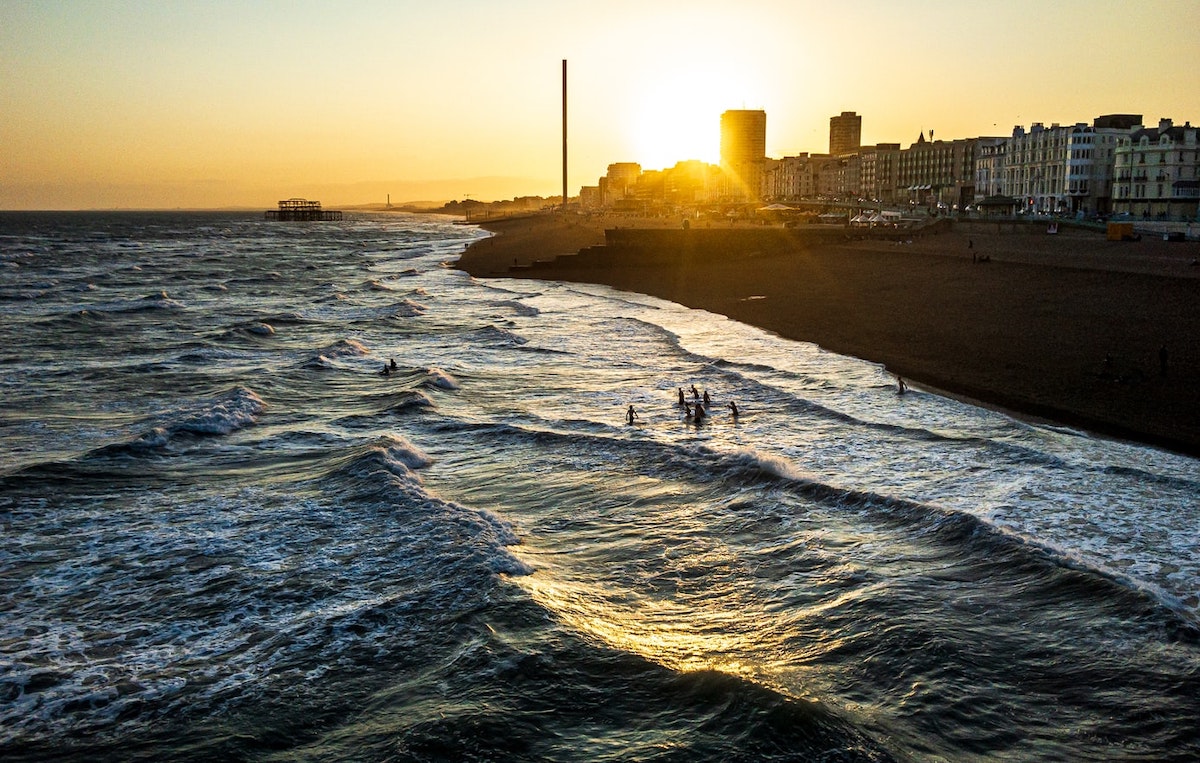 Guest Post
If you were an avid 'New Year, new me' campaigner last month, you may have found yourself looking for a new job. Job applications always soar as the New Year hits-in fact, CV-Library's latest data confirms that applications rose by 55% this January in comparison to December 2016. But you shouldn't feel disheartened by this statistic. As business confidence is so high at the beginning of the year, now is the best time for you to make the most of the abundance of job opportunities available, despite the competition. With that in mind, here are the top UK cities for job growth this January, certain to offer career development and success.
1. Birmingham
Birmingham is currently the UK's number one city for finding a job, as the city saw 50.4% month-on-month job growth. This city plays host to a number of industries, but the most significant are manufacturing and engineering which employ hundreds of thousands of people, and contribute tremendously to the national economy. But if you want to work in this flourishing city, you're going to need to bring you're a game. With the nation embracing the New Year, new me hype, job applications for Birmingham roles were up 68.9% in January.
2. Manchester
Manchester ranks in second place for job growth, with number of vacancies increasing 47.7% month-on-month. If the London lifestyle is a little too intense or expensive for you, Manchester is your best port of call. Next to London, this city is the UK's epicentre for business and financial and professional services, and is home to top companies such as Co-op Banking Group and RBS. If you want to land a role in this affluent city, you must make sure your CV and applications are on top form. Job hunters across the nation are recognising the value in this northern city, so much so that job applications were up 66% in January.
3. Leeds
Leeds takes bronze for job growth this January as it has seen a vacancy increase of 47.5% month-on-month. This city is in the heart of the UK and its presence is certainly palpable. Leeds is the UK's third largest city and is home to some of the biggest brands such as Asda Walmart, Sky Bet, and Marks and Spencer. The region boasts a ВЈ62.5 billion economy and a workforce of 1.37 million. Key sectors in this city include finance and business, retail, leisure, construction, manufacturing, and creative and digital industries. So if you're looking for a job in a progressive and thriving city, Leeds could be the one for you.
4. Brighton
Brighton is one of the UK's financial powerhouses, and so it comes as no surprise that it saw 45.3% growth in jobs last month. Recent reports state that Brighton's economy is set to be ВЈ91 million larger by December 2017 than it was three months after the EU referendum result. This suggests that Brighton is the place to be if you want career and financial success in 2017. Brighton regularly sees strong performance in its tourism and creative and digital media sectors, so if you're looking for a role in these industries, Brighton is the place to consider.
5. Cardiff
CV-Library's data reveals that Cardiff experienced 44% job growth month-on-month. However, job applications were also high in January, standing at a 62% increase on December. This comes as no surprise as the competitive TV and film industry is huge in this small and sociable city. While the TV and film industry holds a great presence in Europe's smallest capital, high-tech sectors such as digital, software design, and gaming remain relatively untapped, offering the perfect opportunity for anyone looking for a role in tech this year.
6. Liverpool
Liverpool comes in sixth, seeing month-on-month job growth of 43.1%. This top UK city has one of the fastest growing regional economies. Key sectors within this thriving city include education, health, and retail, so if you're looking for a job in one of these industries, Liverpool is the place to go. This northern city is home to some top employers too, including global business group and shipping company Bibby Line, and discount retailer TJ Morris. The Liverpool ONE leisure complex is also host to thousands of jobs, as it's one of the largest retail developments in the country, with over 150 shops and stores. Make sure your CV is top notch when applying to work in this prosperous city though-data also reveals that job applications were up a massive 68.3% in January.
7. Southampton
January data reveals that jobs in Southampton were up 41% month-on-month. This vibrant city is home to some of the most famous household names in the UK, such as Cunard, Garmin, and B&Q. Key sectors of strength in this innovative city are aerospace, business, professional and financial services, environmental technologies, and marine. If you'd like to work in any of these industries, you should take advantage of this high job growth. However, you need to make sure you showcase your edge in your applications as January saw job applications up 60.6% in January.
8. Portsmouth
Portsmouth is another top UK city for job growth as it saw a 39.1% month-on-month increase in jobs. This city is an absolute hot spot for jobs at the moment as billions of pounds are being invested in infrastructure, amenities, and commercial developments. Job hunters alike are attracted to this transforming city though, as job applications were up 59.2% in January.
9. Edinburgh
Scotland's capital has experienced an impressive 37.1% month-on-month job growth. This city's economy is among the strongest in the UK, and has a rich and creative environment, perfect for anyone looking to have a successful career. Top sectors in this economic hub include finance, technology and software, creative, life sciences, tourism, and retail-plenty of choice! Make sure you spend some time perfecting your CV if you're applying for a graduate job in Edinburgh though, as applications for this city were up 47.3% in January.
10. London
Surprisingly, London ranks at the bottom of our list for job growth so far this year, but the UK's capital still experienced a 35.8% increase in vacancies month-on-month. London's most significant economic sector is the tertiary sector, home to financial and professional services such as broking, banking, and insurance. This city doesn't stop there though. Our capital also hosts a high concentration of businesses in the creative and media industries, perfect for anyone seeking a fast-paced working environment.
Feature image via Pexels
Download the
Debut app
and get Talent-Spotted by amazing graduate employers!
Connect with Debut on Facebook and Twitter
Guest blog written by Laura Slingo, Digital Copywriter for the UK's leading job board, CV-Library. For more expert advice on job searches, careers, and the workplace, visit their Career Advice pages.