We're here again. Another 12 months have flown by and now we're at the end of 2017; and going by what we've achieved this year our momentum doesn't look set to slow anytime soon.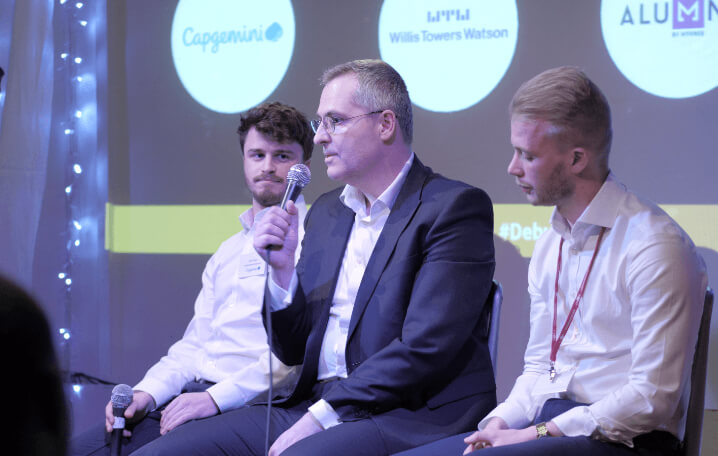 Well Debutants – we're here again. Another 12 months have absolutely flown by and now we're at the end of 2017, ready to start 2018 stronger than ever.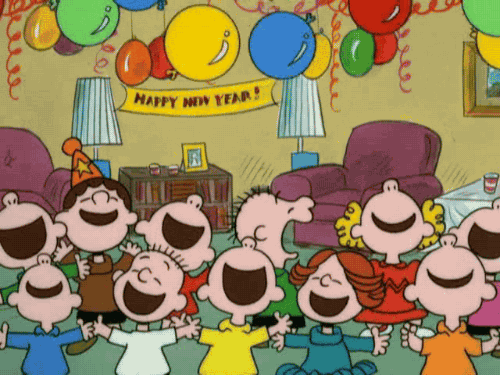 And we really mean it when we say that. We've been busy at Debut HQ concocting new features and dreaming up new ideas for the app to make it bigger and better for the years to come. The proof? Well, going by what we've achieved in 2017 – from some amazing new app features to a number of incredible moments for us as a business – the momentum doesn't look set to slow anytime soon.
But as well as adding new features to the app, hosting events and winning awards (no big deal), we've also been evolving and improving one of our most popular and important elements: our exclusive career insights and advice, tailor-made for you.
With the launch of our amazing new website earlier this year, we've been able to share the most in-depth, useful and relevant content in a way that is pretty swish, if we do say so ourselves. Let's take a look over what we've achieved in 2017 to whet your appetite for the upcoming year…
New guides section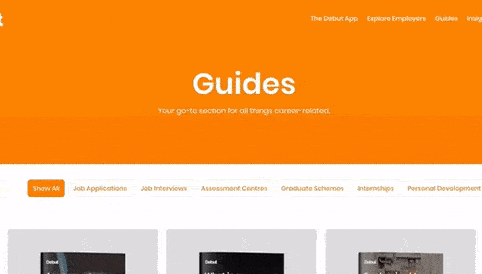 We launched a whole new section of advice this year: Guides. We know that everyone needs a helping hand now and then, and even though our Insight articles are always written with the aim of providing new and – you guessed it – insightful information, we felt the need to go a little bit further…
That's where the Guides come in. We know our Debutants are always hungry for knowledge and so we asked ourselves: What else do our Debutants want to know more about?
After a lot of research and some serious strategising, we whipped up a total of 42 guides (yes, 42!), covering a whole range of subjects – from everything you need to know about dealing with rejection, to the Marketing & Media industry, to moving to London as a student or recent graduate.
Our Guides are divided into a number of sub-sections, including: Job Applications, Job Interviews, Assessment Centres, graduate schemes, internships, Personal Development, Psychometric Tests, Sectors and Locations.
You asked for it, and so we took the time to research the ins and outs of the topics you want to know most about, to help you out along the sometimes bumpy, sometimes scary but always exciting road to graduate life and the working world.
Our most popular guide so far? Common interview questions.
New research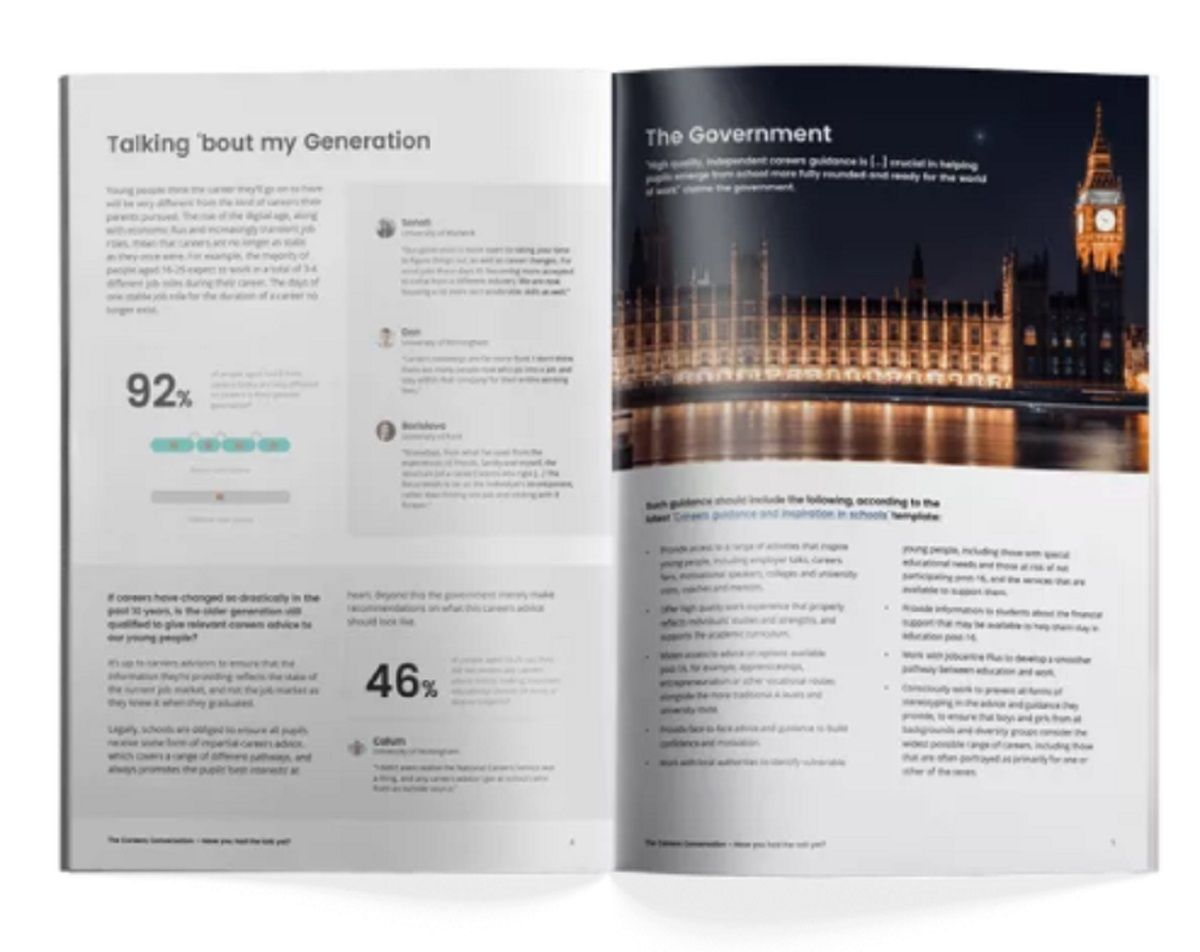 We've also been busy behind the scenes conducting research and making the news. Let's start with our acclaimed 'The Careers Conversation' guide, which provided readers with an in depth look at the current state of careers advice in UK schools.
We questioned hundreds of students aged 16-25 on their opinions and experiences of careers advice, and discovered that a shocking 46% of respondents said they did not receive any careers advice before making important educational choices. Of those who did receive guidance, 39% said they didn't trust that it was relevant and up-to-date.
More recently, we also released an in depth research into the sleeping habits of students. We discovered that 84% of students have university or stress related nightmares, having a significant impact on their health and performance.
We paired up with Channel 4's resident sleep expert, Stephanie Romiszewski, to debunk some sleeping myths and provide useful guidance for struggling students to follow. But also to illuminate the real issues behind this phenomena and educate readers.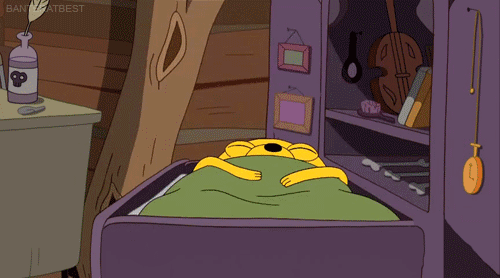 But perhaps our biggest campaign to date has been our Fight for Feedback petition. In only a few short months, our petition has been signed by over 1,000 people, been covered on prime-time TV news, been turned into a White Paper and delivered to government for consideration by the Minister of State for Employment, Damian Hinds.
With 77% of 18-23 year-olds stating they think it should be a legal requirement for employers to provide feedback after a face-to-face interview, the need for swift action on this front is obvious. Thankfully, the coverage for our Fight for Feedback campaign has been incredible and we're looking forward to seeing what developments occur during 2018 to push this forward.
Overall, our guides have garnered national press coverage, being featured in the iNewspaper, The Times, The Telegraph, Sky News, BBC News, The Metro, The Guardian, Vice, Business Insider… (takes a deep breath…), The Sun, the Daily Mail. the Daily Express, the Daily Mirror, Onrec, City A.M., and more. Quite the spread.
New DebutLive features
Finally (as if all the above wasn't enough for one year), one of our most popular app features – DebutLive – has also turned into a content behemoth. As well as being able to watch, listen, learn and ask questions to employers directly, we also introduced a recap blog post after every stream.
Shared on our Insight section, the DebutLive blogs answer any unanswered questions or untouched themes from every livestream hosted. So if your question wasn't answered during the discussion on the app, you can still receive an in-depth, personalised answer straight from the employer. Simply search for 'DebutLive' on the Insight section to check them all out.
Don't say we don't treat you right.
New contributors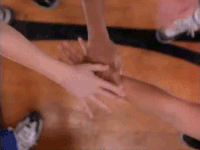 We've also been absolutely overwhelmed with enthusiasm for our Contributor Network. Carrying on from last year, we've had a new wave of top quality freelance writers join our midst, and they've created some amazing features on everything from surviving a week in London on ВЈ25 (yes, really) to the lessons learnt from a social media detox.
We've welcomed scores of new contributors into the fold this year, and as well as creating some super useful and entertaining articles so far in 2017 (check out our successes below). We've also got a fantastic calendar of insights coming up in 2018.
So if you want to read more from our amazing Debut Contributors, keep checking out the Insight tab on the app and website, as well as our Twitter, Facebook and LinkedIn channels. And don't forget, if you fancy getting involved you can apply by simply filling out this form. If you have some great ideas for new Debut features and fancy receiving ВЈ25 per published piece, get in touch…
Top articles shared thousands of times
When we say we have the best writers in the biz, we're not lying. The stats speak for themselves – content on the Insight section has been read hundreds of thousands of times this year, with some of the best articles garnering tens of thousands of reads alone. That's some top quality content, if we do say so ourselves.
Whether it's Bridie Pearson-Jones' 'Over 30 graduate jobs you can still get with a 2:2 in your degree' or Aayushi Sharma's article listing 'Book recommendations from the world's top CEOs' (both two of our most read articles of the year *pause for applause*), our contributors know what's of interest to our readers and always deliver.
The top read article of the year thus far? The aforementioned 'Book recommendations from the world's top CEOs', which even got shared by LinkedIn CEO, Jeff Weiner himself!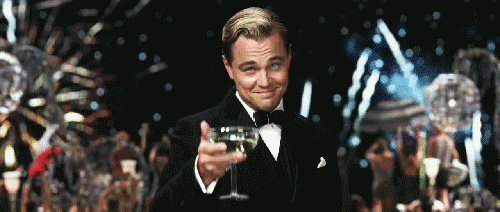 So there you have it, one year of top quality advice and insights from Debut – 42 brand-spanking new guides, hundreds upon hundreds of new Insight articles, new DebutLive posts, new contributors and one big fat HAPPY NEW YEAR from Team Debut. Bring on 2018.
Connect with Debut on Facebook, Twitter, and LinkedIn for more careers insights.