Blog
Your Dream Job Is Still Out There – Here Are Our Top Tips For Success
This piece was produced in collaboration with L'Oréal UK and Ireland, one of the UK's leading graduate employers. They recruit for graduate and industrial placement programmes every year, with roles across commercial, marketing, supply chain/operations, and finance, all allowing a great insight into the business. To find out more,…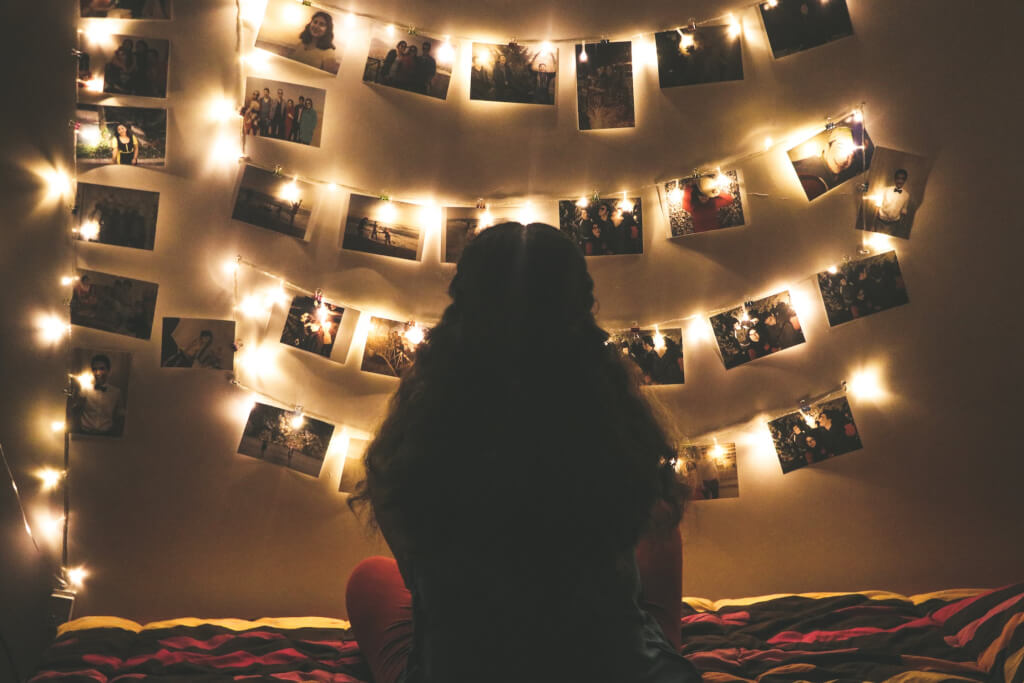 This piece was produced in collaboration with L'Oréal UK and Ireland, one of the UK's leading graduate employers. They recruit for graduate and industrial placement programmes every year, with roles across commercial, marketing, supply chain/operations, and finance, all allowing a great insight into the business. To find out more, click here.
It's been a rough few months for final year students. Not only have graduations ceremonies been put on hold, denying us the vital validation of being able to shake some very important person's hand, but so have beach holidays, late night Maccies, and the final chance to "dance" to Pitbull at the SU.
Perhaps more worrying though, is thinking about what happens next. A recent study from YouGov of 5,000 soon-to-be graduates found that more than 80 percent felt under more pressure thanks to COVID-19, while the number confident of securing a job had dropped from half of those surveyed to just to one third.
It might sound bleak, but in reality, there's a whole truckload of stuff you can do to put yourself first in line for your dream job. And, yes, we promise your dream job is still out there, it might just take a bit more effort than usual. So, here are our top tips of all the things you can do right now to give yourself a head start.
Widen Out Your Search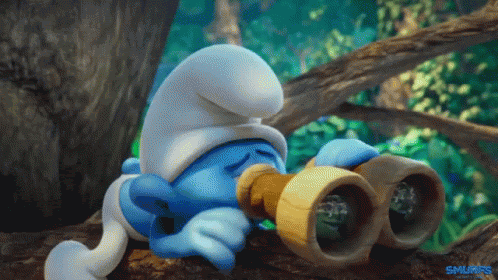 Make like The Smurfs and start scouting out opportunities more widely. Image Credit: Giphy
If your usual job-hunting plan was mainly based about going to careers fairs, it's time to up your game. Whatever sector you're looking to get into, you'll need a plan of the kind of roles you're interested in, the companies who tend to hire graduates, and where they post adverts.
If you're not quite sure where to begin, and in lieu of talking to company ambassadors, bring it back to basics by writing down a list of all your skills and things you enjoy doing. From there, you'll be able to work out what kind of roles might be a good fit for you and then take a look at the current landscape.
Our own jobs board is a great place to start for opportunities, and you can also set up Google Alerts for schemes or companies you want to keep an eye on. It's also worth making sure you're following the company's careers accounts on several different social networks too, as well as searching out any industry-specific jobs boards or newsletters.
Dust Off The Old Spreadsheets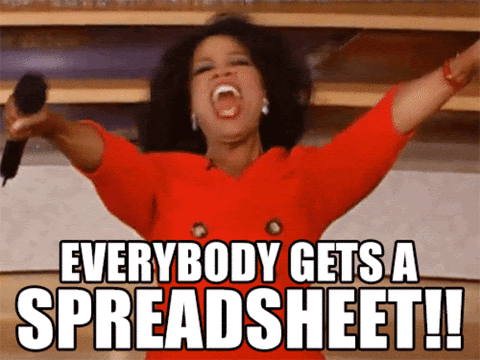 Well, you get a spreadsheet if you make one. Image Credit: Giphy
You might have ditched spreadsheets along with A Level Maths, but it really does pay to get organised here. Look at which companies ran graduate schemes last year and when they typically opened, so you can create a detailed prospects list and timeline, as well as note down deadlines for jobs you do want to apply for.
By making a list, you'll also be able to nail down your priorities. It might seem like you have all the time in the world during a pandemic, but it takes a long time to do an application well. It's much more effective to take a "less is more" approach to job hunting – set out the top three or four jobs you want to apply for each week, and really work on them.
Always make sure to keep a copy of your applications too – while a rejection might seem like a big set back, it's a good opportunity to look back critically at what did and didn't work. Similarly with interviews, make sure to note down any questions or thoughts about it straight after the interview is finished, so you've got a good record of your full application.
Polish Your CV Until It Literally Shines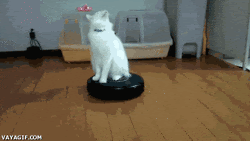 Polish with all the grace of a cat on a hoover. Image Credit: Giphy
Yes, we know, everyone's saying it. At this point we wouldn't be surprised if next door's dog started telling you this was the perfect time to polish your CV. Thing is though, while it's certainly less exciting than lounging in the garden, they are kinda right.
Even if some graduate schemes don't ask for your full CV, they're still a great guide for the kind of thing you should be putting in your application and making the whole thing a bit easier. We've got some beasty guidelines over here to tell you everything you need to know.
In short though, you're looking to have a concise one-pager that's focused on your skills and experience. Make sure you're always thinking about what skills, results, or learnings you got from anything you've done – and always be thinking about how you can be making life easier for a hiring manager.
Once you've got it together, get as much feedback as you can – and it's just as valuable to get people who know nothing about the industry to take a look at people who do. They'll be able to spot the assumed knowledge and bits which won't make sense to everyone – as well as any typos or design flaws which have slipped through.
Perfect Your Online Interview Set Up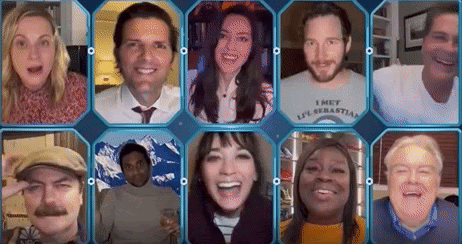 In all reality, that interview is going to be a Zoom call. But hopefully with fewer people. Image Credit: Giphy
We don't know about you, but it feels like we spend our entire lives on Zoom or Houseparty these days. And, the chances are your next job interview will probably be online too. So, technically, all those Zoom drinks kind of count as practice…
From an interview point of view, plan out in advance where in your house would be a good place for an interview. The checklist includes somewhere quiet, bright, and with a good WiFi connection. Try to find somewhere with an uncluttered background if you can, even if it's just a white wall, and make sure to always have the laptop camera at head height.
Ask friends or family to run through typical scenario-based questions with you over a video call – it might feel a bit ridiculous, but the aim is to make you feel as comfortable as possible during the real deal. It's just as important to come across as friendly and confident as it is to have something to say.
Always Be A Do-er, Even During These Times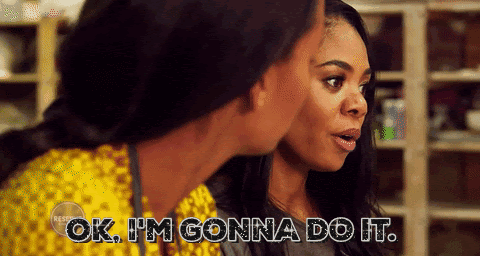 There's a whole lot you can do from home. Image Credit: Giphy
Finally, we'll leave you with our favourite bit of hiring advice – every manager is looking for a do-er. Companies want people who have the drive to see things through, and for graduates that means always trying to get as much experience as you can. Sure, the new normal we've found ourselves in doesn't lend itself to in-person events, but there's still a lot you can do.
Take a look at volunteer opportunities for small charities – the sector is much bigger than working in physical stores guys. Whatever you're looking to get into, there's probably a small charity looking for expertise or a helping hand. Equally, you could also offer pro-bono or freelance work to small businesses who've been affected, or it could finally be the time to start that side hustle you've been dreaming of.
All in all, it's about proving to managers you didn't just use your time in isolation to eat rocket lollies and lust over Nandos. Vital cravings undoubtedly, but managers will be looking for people who used at least some of their time to keep upskilling and learning.