Blog
"You get out of it what you put in": Life as a graduate Prison Officer
The traditional 9-5 graduate job isn't for everyone. You might be searching for leadership, for a challenge, or to have an impact on society as a whole. If so, the Leadership Development Programme at Unlocked Grads may be the kick-start to your career…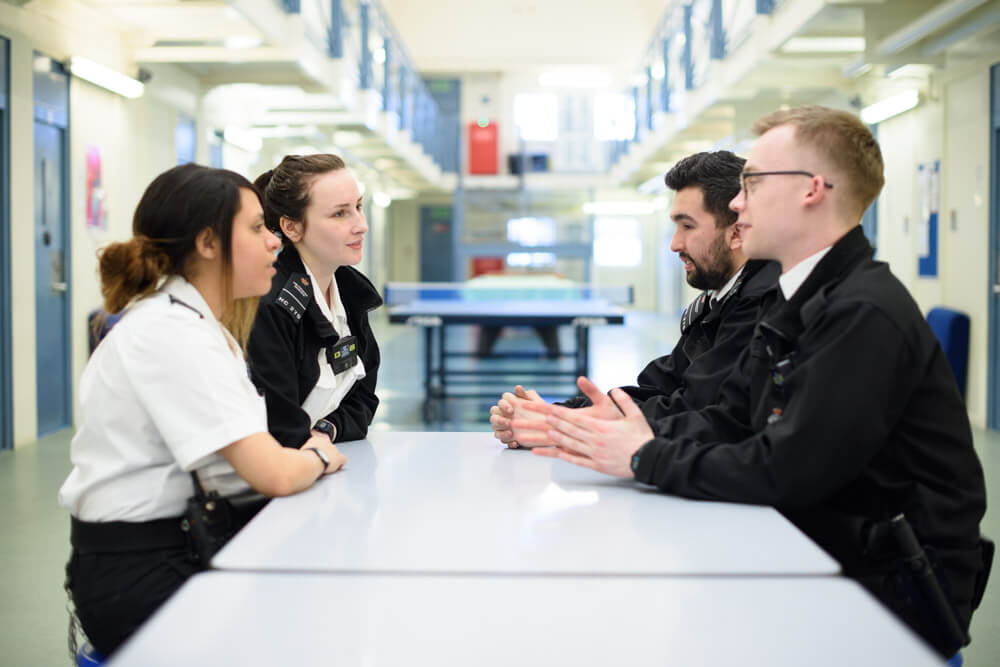 The traditional 9-5 graduate job isn't for everyone. You might be searching for leadership, for a challenge, or to have an impact on society as a whole. If so, the Leadership Development Programme at Unlocked Grads may be the kick-start to your career you're looking for.
We're not going to sugar-coat it: working on the frontline in a prison is tough. However, it's possibly one of the most rewarding jobs out there, as you get to make an immediate difference on the lives of prisoners, while tackling one of society's biggest challenges (did you know that we spend ВЈ18 billion every year on reoffending in this country?!) To get to the heart of the issue, we spoke to three current graduates on the Unlocked programme to learn more.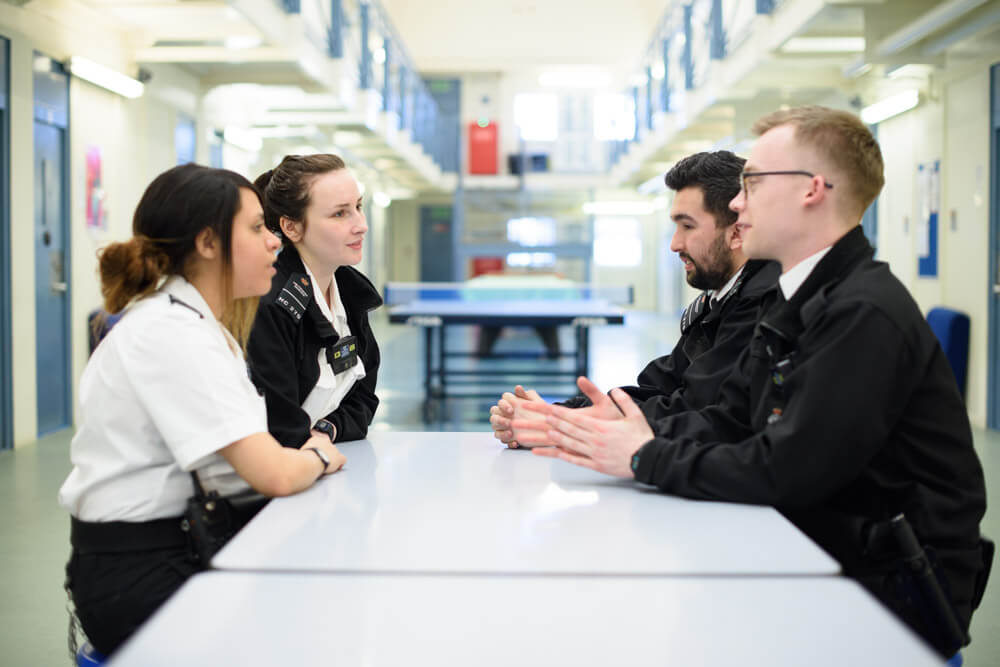 Busting myths
Some may say life as a prison officer simply involves opening, closing (and locking!) doors, but the role is a lot more nuanced than that. Prison Officers play a huge part in the rehabilitation process, which means donning a number of hats. As Guneet, who has been working at HMP Wormwood Scrubs explains: "It's actually a really complex role and you're doing the work of so many different professions – teacher, social worker, first aider, and negotiator."
Deren, who has spent nearly a year on the landings at HMP Pentonville, elaborates: "I think people generally suspect that we're power hungry and just want to have [that] over people. It's actually the complete opposite." Whilst you will have to learn a lot quickly in regards to leadership skills and standing your ground in difficult situations, it's ultimately about understanding basic human emotions and being able to respond fast."
Jonny adds: "It can be really difficult to get prisoners to do things that they don't want to do, but it feels so great when you finally start to get through to them and build a good rapport."
Some may also hear the word 'prison' and immediately want to stay clear. But there's a lot more to these institutions than what you see on TV. Jonny, who is an officer at foreign national prison HMP Huntercombe, vouches for this first hand: "It's the perception that they're quite violent and horrible places but in reality, the guys you're working with have just made one or two mistakes, and are just human beings."
The environment is also not always high pressure. There are opportunities to bond with both inmates and staff, and even a chance for downtime. This was one of the biggest surprises for Deren when she started: "You expect it to be tense constantly. Actually, most of the time (unless there's an incident) you're just chatting away with people."
Life as a Prison Officer
Learning new ways to communicate on a more understanding level is one of the qualities that you develop as a Prison Officer; as Deren explains: "It's having those social skills and being able to build a rapport with people who you would probably never come across in general life. Building good, positive working relationships and gaining trust with people who don't necessarily have trust in the prison service, but also trust in people more generally."
This trust can then be applied directly if someone is willing to go that extra mile; Jonny revealed his experience on the induction unit, moving people from that unit into the general population of the rest of the jail. He said: "I was moving a guy into a wing into a cell with someone who didn't speak the same language and it was getting to the point where he was getting in serious trouble with the wing staff – so I went onto the wing, found another guy who I knew would be able to persuade him and was able to persuade him to stay on the wing. It's about utilising the things that were already in front of me and thinking outside the box."
Guneet also helped one prisoner who was studying a business course. Previously a trouble-maker, he often refused to go back to his cell and generally made life quite difficult. However, when Guneet learnt of his entrepreneurial ambitions, she saw it as an opportunity to assist:
"Because I had a background in consultancy I gave him some background on financial statements and businesses and how they run. Eventually we got to talking and I ensured he had specific books I'd learnt from myself and helped him with a business plan – and his behaviour just completely changed."
Of course, not all experiences are always so positive, but no matter how tough the circumstances are, there's always something to learn. Whether you're having to deal with internal prison gangs or learn more about the social hierarchies behind bars, Jonny notes: "Being a prison officer is a really challenging and unpredictable job. You've got to build relationships with people who often have a wall up. But it's also about figuring out the relationships and hierarchies between prisoners so you can anticipate when there might be trouble on the wing."
Opportunities for grads
So what kind of qualities should you possess if you're considering a role and want to stand out at Unlocked? Well, Guneet, Deren and Jonny all mentioned communication, emotional intelligence and consistency as being absolutely necessary in becoming a prison officer. Guneet also adds that a lot of the skills "transcend from what I'm doing inside the prison to outside the prison as well." These include de-escalating a situation or paying attention to detail, both transferable assets you can use in any situation.
The organisation is looking for fresh faces who are able to demonstrate these values, as well as a hunger to develop their leadership skills. They're looking for people of all educational backgrounds. If you're willing to try something different and are prepared to put in the graft, then you could be a perfect fit for the programme.
For example, Jonny joined after completing his Masters in Biomedical Science. Once he realised that the lab wasn't for him, he decided to make a career change and the passion from the staff convinced him to apply: "It's not just a 9-5 – it's a lifestyle and you immerse yourself fully in it. What you put in you will get out of it."
Deren supports this claim, stating how future graduates must be invested in the mission behind the role, as well as the skills you'll learn in the company: "Do the job because you want to do the job, not just because of the degree, the salary etc."
Whilst a role as a Prison Officer may not be the first thing that comes to mind when it comes to graduate jobs, the experiences you gain can be brought across and demonstrated in any future professional endeavours; from dealing with potentially difficult colleagues to communicating with people on new levels, to learning new ways to cope with trying situations. But above all, you'll be making a definitive, positive impact on individuals and society more broadly – something not all graduates can claim.