We take a look at some of the best accounting fields to specialise in – with advice you can count on! "I'm an accountant". Strange how often this sentence is portrayed as 'dull' at parties, when in reality, it only tells the beginning of a thrilling…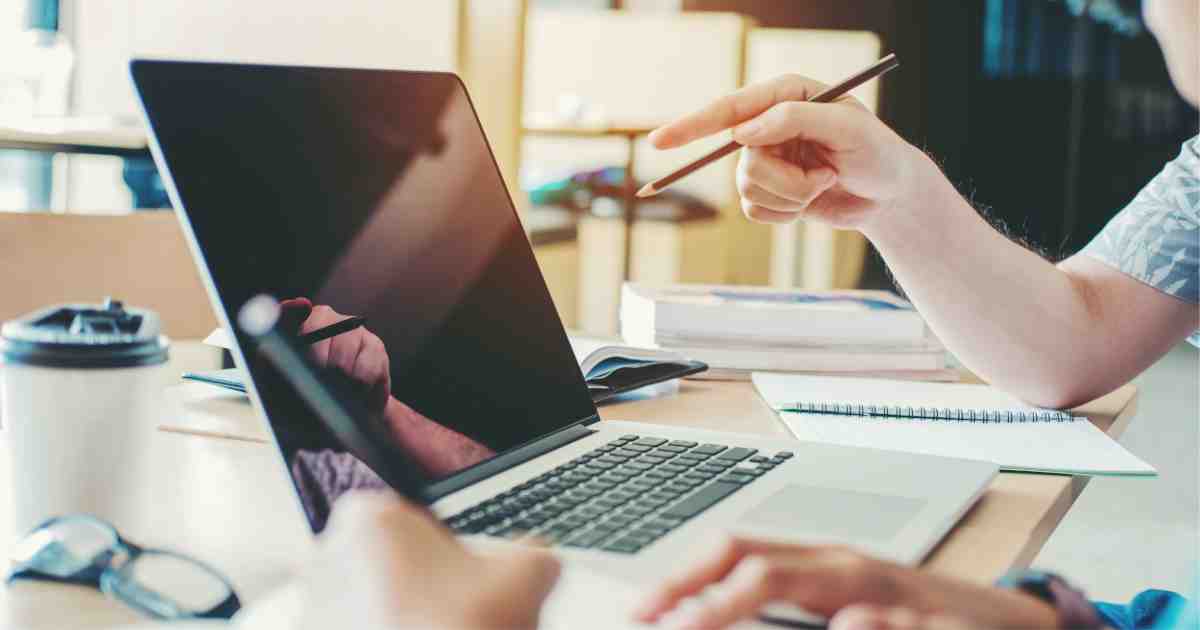 We take a look at some of the best accounting fields to specialise in – with advice you can count on!
"I'm an accountant".
Strange how often this sentence is portrayed as 'dull' at parties, when in reality, it only tells the beginning of a thrilling career story.
That's because accountancy spans a dizzying, incredibly diverse range of options. So many, in fact, that narrowing them down can take a huge amount of effort.
(You can use our free Debut App to help you make the right choice… more on that later!)
But first, here's an important question.
How would you describe your personality?
That question is important because your personality traits will help you choose which area of accountancy could suit you best.
For example: are you the kind of person who can not only keep a secret, but build immediate trust? Then tax might be the area for you. Commercial finance could be more your thing if you've got razor-sharp analytical skills and a head for business, while forensic accounting might be the solution if you're a deeply perceptive Sherlock Holmes-type.
See what we mean?
It's also important because…
You'll Have To Declare Your Interest
When you apply for graduate programmes in the accountancy and finance sectors, you'll commonly be asked to indicate an area of specialisation.
You could check large employers' websites (such as KPMG or Grant Thornton) for advice, information and criteria checklists…
…or you could download the free Debut App, and have some fun as you make your selection!
Again, more on that later.
For now, what are your grades telling you?
How about your degree choice?
Typically, maths is a great option (shocker!) with an IT-related degree helpful for a role in forensics. And a 2:1 or above is likely to give you a head start.
Still confused?
We don't blame you, which is why we've taken the liberty of summarising some of the most popular accountancy options below.
Management Accounting
Management accountants help crucial decision-making in business, by providing detailed economic information.
You'll get to know the business areas you're working with in depth, translating often complex information in a manner that's easy for everybody to understand (you complete star!)
Though you usually won't begin your career as a management accountant – you'll tend to start out in a general financial role and then specialise – if you're a planner with a strategic mind, then this area is likely to suit you.
Tax
Love an intellectual challenge? Know how to keep a secret?
Then a career in tax could be ideal for you!
Tax advisers are employed in lots of different ways, such as privately assisting high earners with tax issues, or as corporate consultants.
Discretion is essential, since you'll be dealing with confidential financial arrangements, and you'll also need to be the kind of person others feel nicely at ease with – because building trustworthy relationships is at the heart of tax work.
It's also worth remembering that tax rules are pretty complex, and they change frequently. Clients may also have tax interests in other parts of the world, so you'll have to keep yourself regularly up to date with different regulations.
Financial Accounting
As a financial accountant, you'll analyse and report on a company's financial transactions, helping to challenge and improve on its processes and performance.
Because this is an all-encompassing role, graduate programmes are usually focused on helping you gain an understanding of the business as a whole…
…so, if you're the kind of person who soaks up knowledge like a sponge, and who's always thinking of ways to improve the status quo, this type of role could be ideal.
(You'll also need to be an expert communicator, since you'll be sharing information throughout the company – often with people who don't have your sparkly financial background!)
Commercial Finance
A career in commercial finance will see you taking your place right at the beating heart of business.
Commercial finance managers will analyse the performance of products or services, then make recommendations aimed at maximising profits.
Impressive, right?
You could focus on a specific product or service in a large organisation, or provide general strategic advice to help drive a smaller business forward.
Again, you'll need excellent commercial awareness, so it's likely that your graduate programme will see you learning about the entire business, not just accountancy.
Oh, and you'll also need to be a sincere and credible type of person… since the advice you'll be giving will be hugely significant to the company's growth.
(Need more help choosing an accountancy branch? Download our free Debut app now, and take the pain out of all that decision-making!)
Assurance
Like to dot all your i-s, and cross all your t-s? Are you both self-confident, and academically strong?
Then assurance, with its in-depth reviews of financial data and procedures, could be the career of your dreams.
You'll be at the forefront of financial decision-making, providing information that will help companies decide where to invest their money. You'll carry out extensive audits, assuring stakeholders that a company's financial results are 'true and fair'.
An annual, independent, audit is a legal requirement for UK businesses, so you can expect a heavy and intricate workload.
But on the flip side, you'll get to work with a varied amount of people and businesses, and there are often great opportunities for progression.
Internal Auditing
The tired cliché of an "excellent eye for detail" is actually vital when it comes to auditing.
That's because you'll be putting key business areas under a microscope (not literally, don't worry), reporting findings and recommendations to be used by senior management to correct and/or improve processes.
Your work will sometimes involve communicating with management teams about inefficient, financially risky, or even fraudulent business activities, so it's also essential that you're the kind of person who can manage awkward conversations.
Corporate Finance
Corporate finance graduates advise businesses in the process of change, adding value through buying and selling.
Examples might include a business buying out a competitor, or selling whole or part of the business, where extra funding may be needed.
You could work as a lead adviser, project-managing the process of raising the required funding, or as an accountant who checks the target company accounts, or even as a lawyer, ensuring that the right legal procedures are followed.
These are often complex deals, so you'll need to maintain detailed knowledge of the relevant industries, and be able to work under pressure. And, of course, excellent numeracy skills are a given.
Forensic Accounting
Forensic accounting is the 'detective agency' of the accounting world; resolving disputes, and investigating fraudulent activity or suspected misconduct.
And with more demand for accountability in just about every industry, the field of opportunity is wide open!
Part of your work will involve carrying out investigations to establish essential information about the relevant person or company, and quantifying the losses involved. You could do this as part of a specialist in-house department, or for a public body, such as the Serious Fraud office, of HM Revenue & Customs.
Along with a detective's naturally inquisitive nature, good interviewing skills will be a must, as well as the patience to sift through lots of information.
(Don't forget, our free Debut App is on hand to help you sift through the graduate accountancy options available!)
Corporate Recovery
As a corporate recovery graduate, you'll swoop in when businesses fail, working to help ensure that their creditors, suppliers, and employees end up getting the best possible outcome from selling its assets.
The good news is that you don't necessarily have to graduate in a maths-related subject. Business studies, economics, law, and management are all disciplines that are well-suited to corporate recovery.
You'll certainly need strong negotiating skills, and the ability to work with complex financial information. Since you'll be dealing with business failure, sensitivity is also a must.
Risk Assessment
Want to put that ever-questioning mind of yours to good use?
Working in risk assessment could see you becoming a company's secret weapon, as you help them to identify, understand and manage risk…
…so, they avoid problems, and capitalise on opportunities their competitors miss!
Ideally, you'll use a combination of logic, creativity, and interpersonal skills – you'll need the first two to come up with the right solutions, and the third to present them to senior management in the best way.
While some firms will hire graduates straight into risk assessment roles, be prepared to train in broader areas first – such as assurance – and then specialise later on.
Oh, and as technology is becoming a strong area of focus in risk assessment, IT knowledge is hugely advantageous.
Corporate Treasury
Last but by no means least, corporate treasurers ensure that companies have enough cash to meet current and future demands.
Along with razor-sharp analytical skills, this type of role is likely to suit if you enjoy building and maintaining different relationships, since you'll be liaising not just within the company, but with others who provide essential financial services to it, such as banks.
You'll be working right at the heart of the business, too, in a critical function that will see you dealing directly with senior management, often regarding huge amounts of money.
So, it may go without saying that a clear head, and the ability to deal with pressure are both vital attributes!
But don't worry too much, as you won't be thrown head-first into the deep end. Usually, graduates will start work in a basic financial role (for example, handling cash and/or providing general financial advice), before choosing to specialise in corporate treasury.
So, there you have it! Our rundown of some of the most popular branches of accountancy for graduates should help you narrow the career playing field down a little.
But, of course, choosing the right branch of accounting for you is just the beginning.
Your next step is validating that choice, by finding just the right graduate accountancy job!
How Do I Find The Right Graduate Accountancy Job?
Luckily, that part is pretty simple.
All you have to do is download our free Debut App, and get browsing!
But finding the right job isn't all that could happen.
You could get yourself talent-spotted, as you discover your non-academic, career-sparking talents.
Oh, and you can arm yourself with real world career advice, from people who've been there and done that.
You might even end up having fun!
Why? There's a range of (educational!) games to play… and if that wasn't super-fantastic enough, there are no annoying ads.