What Does A Management Consultant Do All Day, Anyway? If you introduce yourself at a party by saying, "hey, I'm a management consultant!" the person you're talking to will probably shoot you a confused look. You might even have heard the term before, and immediately pictured…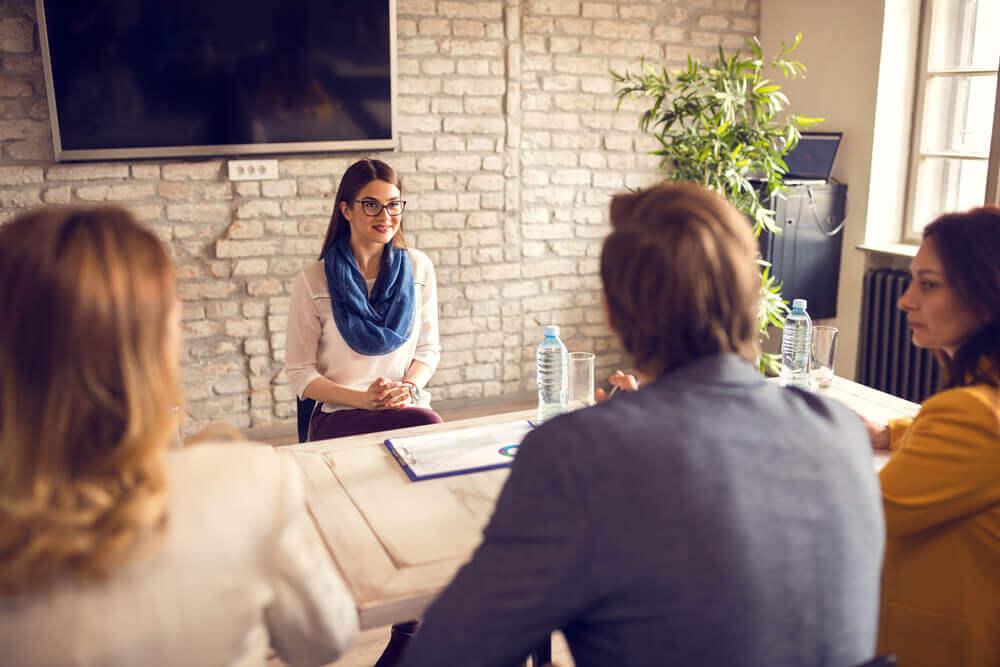 What Does A Management Consultant Do All Day, Anyway?
If you introduce yourself at a party by saying, "hey, I'm a management consultant!" the person you're talking to will probably shoot you a confused look.
You might even have heard the term before, and immediately pictured a vague person-in-a-suit, sat behind a desk and tapping away on a laptop.
But what, or why, they're tapping away, you're not quite sure.
To fill you (and those partygoers) in, management consultancy is a billion-dollar, global-spanning industry that advises companies on growth, strategy, and operational change.
Successful consultants in large firms travel the world to visit their client's sites, talking to employees, and rooting out issues that will help them effect positive transformations.
A typical project might involve identifying ways for a business to reduce costs, or examining its processes to see if they could be executed quicker or more efficiently. Consultants may also be hired to implement a new company-wide IT system or conduct a large-scale redundancy programme.
Usually, a consulting firm will stick around at a company all the way through the project lifecycle, ensuring that any changes made are accepted and that they become 'business as usual' before they leave.
This could consist of different teams from the same firm, some of whom specialise in the initial 'scoping' stage of a project, and others who are more skilled in delivering the recommended changes.
There will usually be a support team behind the scenes, too, dealing with the paperwork, report-writing, and admin related tasks behind each project the firm takes on.
(Interested in a potential career as a management consultant? Download our free Debut App now, and get browsing opportunities from top graduate employers).
What Kind Of Expertise Do Management Consultants Need To Have?
Consultants can literally specialise in just about any industry, in just about anything business-related…
…which is why there's no one, 'best' degree subject for graduates to have studied.
The most important attributes for a skilled consultant to have include flexibility, problem-solving ability, attention to detail, and the trust-building, 'listen-first' interpersonal skills needed to get clients and colleagues immediately on side.
The best consultants aren't intimidated about speaking truth to power, either, since they deal closely with C-level executives, often having to hold difficult conversations about project details and findings.
(Imagine having to tell someone like Donald Trump, for example, that he'll have to change the way he's been doing business for years!)
OK. But Still, What Does A Consultant Actually Do All Day?
Well, it largely depends on what project they happen to be working on that day.
Although a consultant's portfolio of work is expected to be diverse, they tend to work on just a small handful of projects at a time. If the client is a large multinational company, it may even be just the one.
Most projects will begin with the consulting team really getting under the skin of the client's business, because they can't change anything without knowing what needs to be changed first.
This typically involves interviewing company employees (confidentially, if necessary), and collecting different pieces of data for analysis.
Later on, these findings will be turned into easily understood presentations to share with the company, during which potential solutions and next steps can be discussed in detail.
Finally, the consulting team will make their recommendations for change. After this point, a different team of consultants may come in, armed with specific skills in implementing the changes needed.
However, there will usually be a senior team who are responsible for the project as a whole, and who will remain working on the project until its full completion.
Where Do Consultants Work From?
If you've been paying attention up to now, you'll probably have noticed that a great deal of consulting work takes place on the client's site.
This is a huge part of the job, which is why there's often so much potential for travel. But this may not be not quite as glamorous as it first appears.
Because they're generally paid very well, consultants are usually expected to set a traditional example of hard work on clients' sites. That means getting in before most of the employees – certainly the boss – arrives, and staying after they've left.
(In short, if you're looking for a traditional nine-to-five job, behind the same desk, with the same colleagues every day, then may we politely suggest you look away from consulting as a career option!)
While there might be scope for downing tools for dinner with the client or the rest of the consulting team, it's likely that at least some of the evening will be given over to project work back at the hotel.
In between projects, consultants are referred to as being 'on the bench', before they're sent off on their next mission.
Successful consultants use this time wisely, involving themselves in sales and account management for their firm, or increasing their business knowledge on training courses.
(It's generally frowned upon for a consultant to be 'on the bench' for too long, however, as this means their work can't be charged to a client, so they aren't actively making any profit for their firm).
What Routes Of Progression Can A Graduate Consultant Expect?
New management consultants can typically expect to get involved in the hands-on, client delivery side of project work, before progressing to the more in-depth, strategic thinking areas of proposal creation and client management.
They may also be asked to lead a project team, or take charge of a specific project stage.
Later in their careers, good consultants could reach associate, director, or even partnership levels with their firms – which is where the really lucrative rewards (and heaps of extra responsibility) lie!
How Do I Find My Ideal Graduate Consulting Role?
Download our free Debut App to apply for opportunities with top graduate employers, in one simple tap.
You'll be able to track each application you make, as well as following the companies that interest you the most.
(If you're lucky, you may even get yourself talent spotted, and bypass the whole application process altogether!)
We've also proudly packed our app with Debut Insights; super practical advice from experts and fellow graduates, and you'll also have the chance to analyse your best career-boosting skills.
As if all that wasn't fabulous enough, there isn't a single annoying ad to distract you on your way to building total career dominance.