For many people, the recruitment industry can seem like an elusive thing, but the fact is it's just misunderstood. Check out our latest DebutLive blog for the real T on the industry.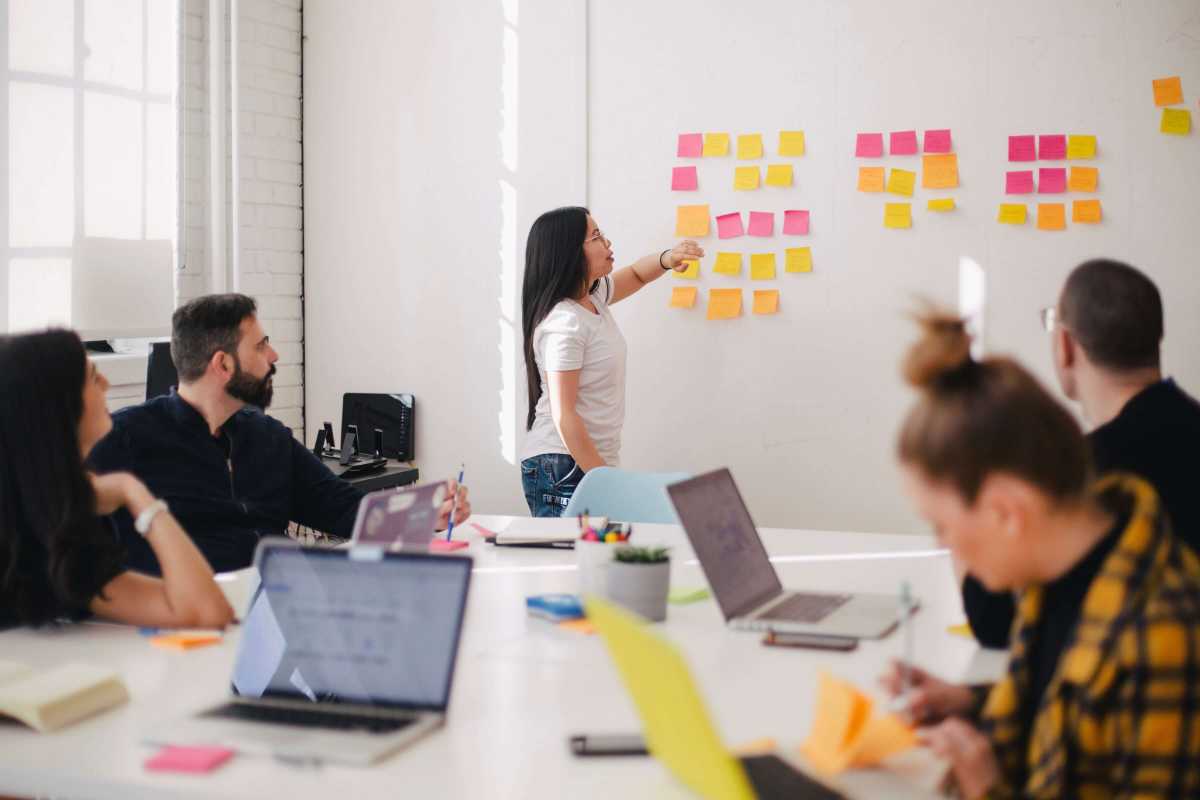 For many people, the recruitment industry can seem like an elusive thing, but the fact is it's a highly misunderstood industry. Many people think they already know what a career in recruitment entails: you need to be a 'people person' and be able to recognise if someone is a good cultural fit for a business.
In reality, succeeding in recruitment requires an incredibly broad range of skills. Being well-versed in the requirements of specific industry niches and companies, plus understanding the changing requirements of a business, all come into play.
Thankfully our friends over at Maxxima, an affiliate of ICS, popped by to shed some light on the reality of working in the recruitment industry and what kind of skills you can expect to pick up as a graduate entering this space.
Take a glance at a snippet from Joe and Oliver's super-insightful DebutLive below – and if you want more be sure to watch the entire thing back in the DebutLive tab of our app.
This was a super exciting new area for us to delve into, but Joe and Oliver unfortunately didn't have time to answer all the questions you sent in – so check out Joe & Oliver's follow-ups below…
What sort of training do you undertake for a job in recruitment?
This was answered fairly thoroughly during the live stream, which you can watch via the app – but in a nutshell at Maxxima you'll take part in a 12 week on-boarding program with our Talent Development Officer.
During these 12 weeks you'll learn every aspect of the business, from how to engage with candidates, your telephone manner, negotiation strategy – almost anything you can think of!
Have you always been advocates of using technology for recruitment?
Yes. Although in the early stages of the company technology was limited, this side of the business is evolving all the time. I think in order to keep ahead of the competition, investing time and money in the latest technology is absolutely vital.
We have recently invested in a state of the art CRM which should be fully implemented by the end of the year. This will improve business relations with both our candidates and clients and help increase overall productivity.
What stands out on an application for you?
Naturally, an excellent set of A-Level results and a 2:1 or 1st class degree is going to stand out to any potential employer – but this certainly isn't the be all and end all.
We at Maxxima aren't necessarily looking for out-and-out sales or recruitment experience as this is a graduate entry role. We're looking for applicants who can showcase and give examples of the relevant skills and characteristics we think will make a successful recruitment consultant within our business; we're looking for confident, organised and competitive individuals with excellent social and communication skills, who are willing to work in a pressurised and target-driven environment.
What is the top piece of advice you would give someone looking for a career in recruitment?
Do your research into what a recruitment consultant does and make sure that you are willing to work hard! The first year will be tough, but if you're willing to build the relationships that you need to and manage your time and your organisation, recruitment offers huge opportunities for graduates.
What is a realistic first-year salary?
For those that put the hard work in, the salaries in recruitment can be exceptional. For the best consultants, first year earnings of ВЈ35,000 are possible before moving on to ВЈ60,000 in your second year, and ВЈ100,000+ in your third year.
What is the starting pay scale?
New graduates at Maxxima would start on a salary of ВЈ20,000. You would also be put onto a commission structure that means you can quickly be earning commission on top of your basic salary, and you would always have targets in place to increase your basic salary.
Download Debut and connect with us on Facebook, Twitter and LinkedIn for more careers insights.