Looking for a new form of motivation during your studies? Enter studyblr: a community of students on Tumblr who share advice, aesthetics and study hacks.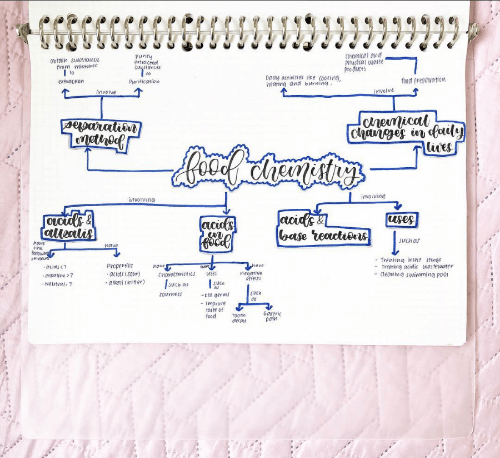 This post was written by an external contributor. Elisabeth Griffiths has a new method to studying, through the internet trend of studyblr.
Never heard of studyblrs? You're not the only one. They occupy a niche corner of the internet, though that corner is expanding faster and faster. The concept has also spread over to Instagram, where you can now find 2.2 million "studygram" posts and thousands of dedicated studygram accounts, like this one: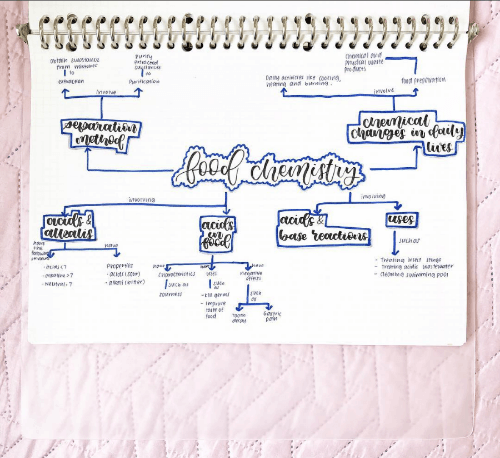 Credit goes to studybiebo on Instagram
So just what is a studyblr?
The word studyblr is taken from the word study (shocker, right?) and Tumblr, the popular microblogging social media platform.
Studyblrs are blogs focused around senior school/high school and university for the most part. Users post pictures of their notes and desks, peeks inside their bullet journals, lists of their study habits, or really anything at all to do with learning.
https://www.instagram.com/p/BoaiE11hfyb/
Credit goes to quantumheels on Instagram
They also share other people's posts and start up conversations with each other. Together, they've created a thriving community who are all eager to improve their learning habits and do better at school or in university.
You can find studyblrs who focus on one specific topic, such as studydiaryofamedstudent who is – you've guessed it – training to be a doctor, or lexeries, who is a Maths undergraduate.
Most studyblrs, though (even those two examples) reblog a wide range of posts that will be helpful to you. If you're studying, say, English Literature, you'll still find relevant content even if you end up exclusively following people studying STEM subjects.
The studyblr community isn't just for students, either. Graduates can find plenty of tips on everything from getting a job to saving money. Delve in and have a look around, you might be surprised at how much useful content there is floating around out there.
https://www.instagram.com/p/BtLTuoDBUJW/
Credit goes to studyingie on Instagram
How to start a studyblr
This is the easy part. If you already have a Tumblr account, you can just create a new sideblog and get going.
If you don't have a Tumblr account, head on over there and sign yourself up. Tumblr will suggest usernames to you, but they can be a little odd, so it's worth picking one out for yourself.
Create a list of several different URLs you'd like to use and be prepared to try quite a few before you find one that's not already taken – there are a lot of URLs already in use on Tumblr!
Stuck for a URL? Try taking the word "study" or "student" or anything to do with learning and combine it with your name or a subject you like. Remember, you can always change it at a later date.
Once you've got your account, it's time to find accounts to follow. Try these for starters:
Have a nose around their blogs, follow a few of the people they follow, and you're away.
You can also search tags and follow the people you find in there. Try #studyblr, #studyspo, and #study inspo, and don't be afraid to try the related tags Tumblr recommends to you!
What is a studyblr good for?
Studyblrs can be a goldmine of information. Aside from the expected posts on studying, you can find self-care tips, inspiration for how to decorate your desk, advice on improving your note-taking skills… really anything you can think of. Content that is not unlike the type we produce on Debut, such as advice on preparing for your final year dissertation.
https://www.instagram.com/p/BoZnbLjBRDD/
Credit goes to munibahstudies on Instagram
If you use it right, though, the best thing the studyblr community does is motivate you. You'll be surrounded by fellow students of all ages and nationalities who have a common goal: to do their best with their studies.
By reading their posts, sharing their struggles and taking their advice (and hopefully offering your own in return), you'll probably find yourself more motivated than ever to get your head down and start studying.
When I was writing my third year dissertation and felt my motivation flagging, I'd make a cup of tea, open up my studyblr, and soon find myself eager to get back to work.
But… don't forget that you're still using social media!
It's far too easy to get sucked into scrolling and scrolling and scrolling through pages and pages of pretty notes and studying hacks, so it's important to remember that spending time on your studyblr is still time you could spend actually studying. Don't let yourself get too caught up in it if you've got a deadline looming!
It's also important to remember that people "polish" their lives in the studyblr community as much as they do anywhere else on social media, so don't feel disheartened if your posts aren't as pretty or your targets as sky-high as some of the people you come across. You're working at the right pace for you, it doesn't matter what they're doing.
If you do end up starting your own studyblr (or if you're way ahead of the curve and have one already), then let us know via our social media channels.
Connect with Debut on Facebook, Twitter, and LinkedIn for more careers insights.