Blog
We asked the Insiders at Bloomberg what transferable skills you should talk about
When you first think about Bloomberg, it's inevitable that thoughts about economics and finance come up pretty quickly. Delivering business and financial information, news, and insight from around the world, you'd be forgiven for thinking that a finance degree is the only way into the company. However, it couldn't be…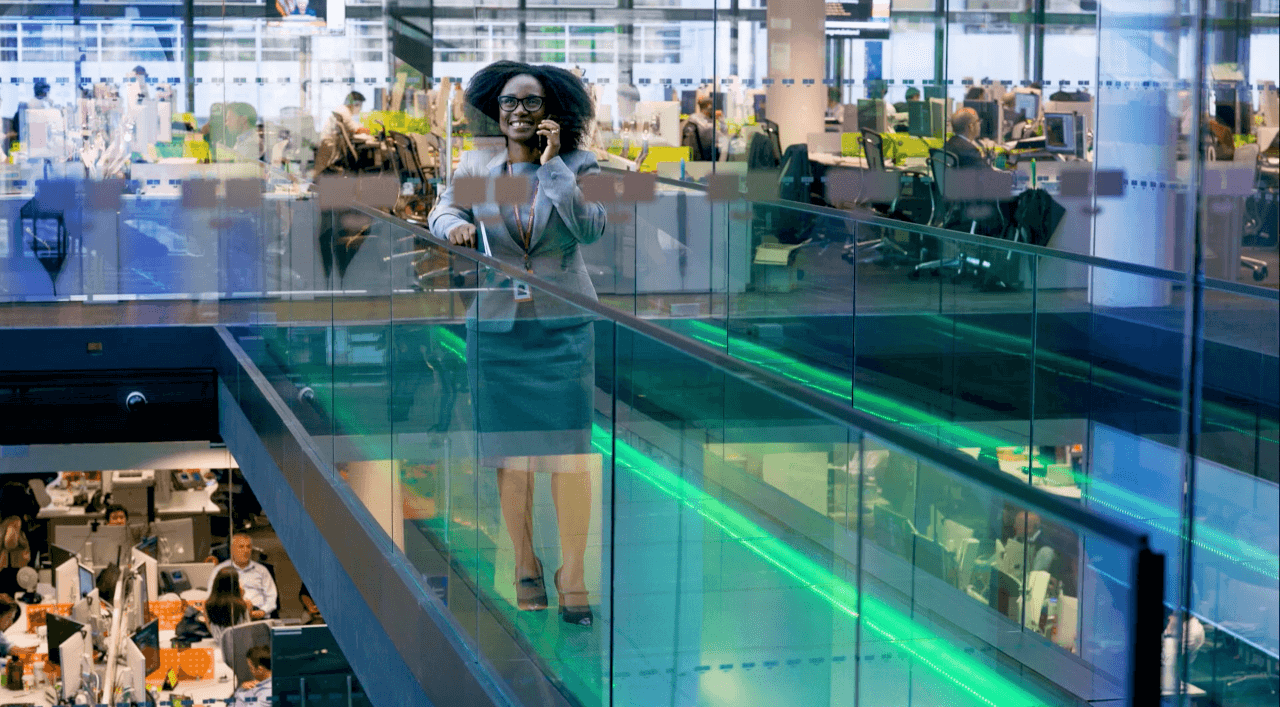 When you first think about Bloomberg, it's inevitable that thoughts about economics and finance come up pretty quickly. Delivering business and financial information, news, and insight from around the world, you'd be forgiven for thinking that a finance degree is the only way into the company. However, it couldn't be further from the truth.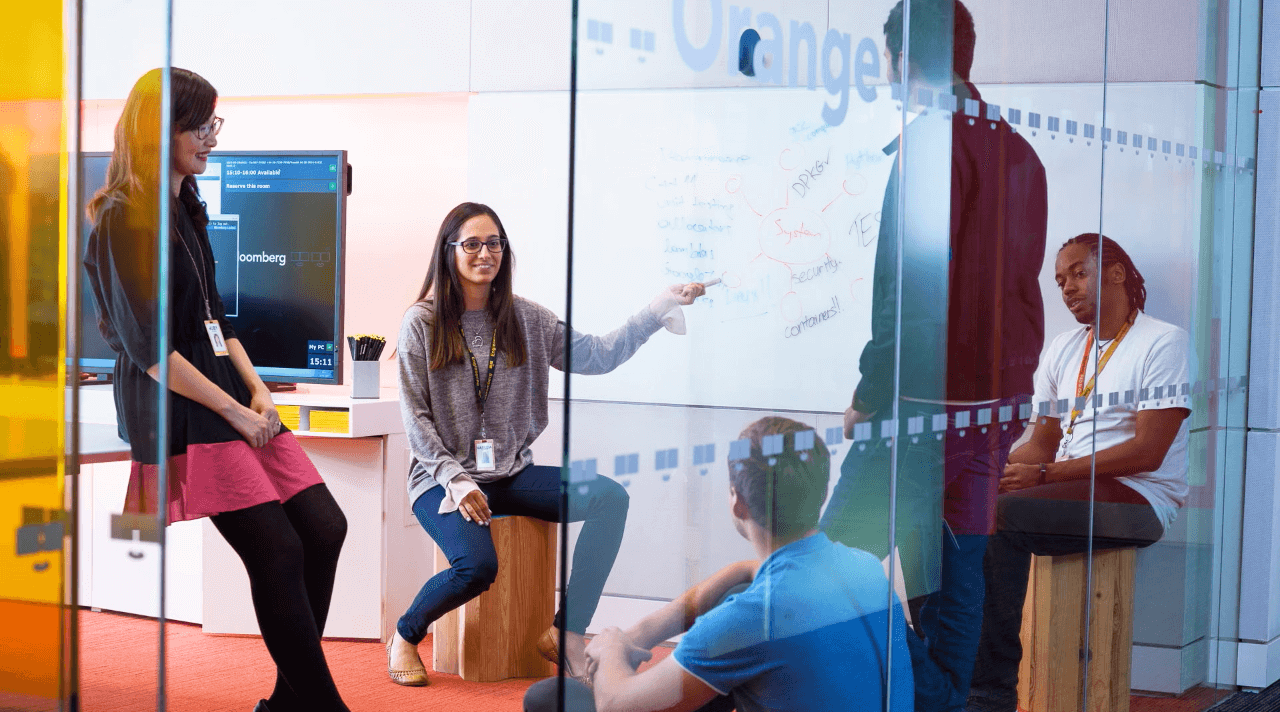 "I'm from a non-finance background," says Hafsah Janjua, who now works at Bloomberg in Analytics and Sales after graduating with a degree in Politics and International Relations this year. However, she believes her degree has been nothing but essential training for her day to day job.
"From taking political economy classes to engaging directly with political critical theory, it helped me build a high level understanding of markets, geopolitics, and the financial system. It also equipped me with the crucial communication and team working skills which I use on a daily basis."
Similarly, she found working on deadlines and managing other commitments also "proved essential" to her job. It might sound like simple stuff, but whatever degree you're studying there's likely to be a crossover into financial services where skills such as problem-solving and communication eminent. "You should focus on how your experiences, whether finance related or not, can be translated into transferable skills," Hafsah agrees.
'Focus On How Your Experiences Can Be Transferable Skills'
It was a similar story for Dana Antao, who now works as a Customer Support Representative, after finishing her degree at the University of Nottingham. "My degree was called Modern Languages with Translation, which basically for me meant French and Spanish," she tells Debut.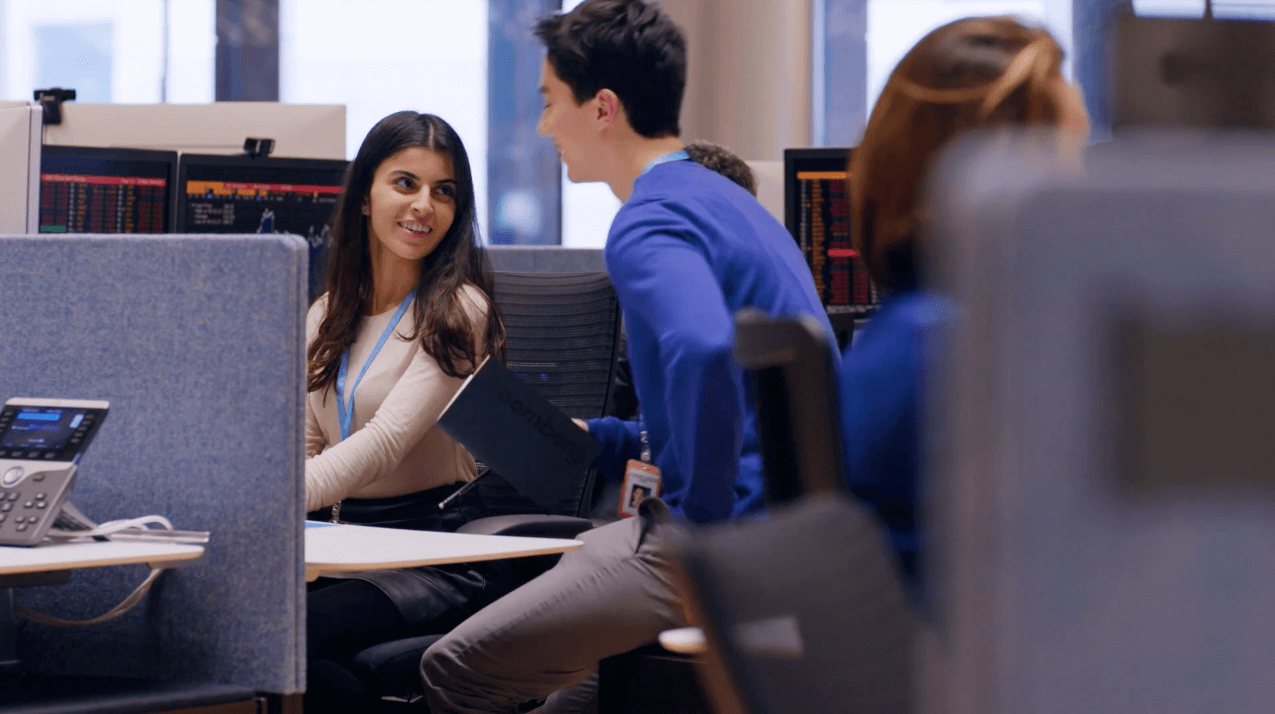 "I found a lot of the modules I had studied during university did come in really handy," she continues. "I even realised how much my listening skills have developed through studying a language. It's not just listening skills, but active listening. When you're learning a language you learn to focus in on every detail you are listening to and I do this when listening and understanding a client request."
"If you don't have a background in finance or technology, don't let this put you off applying."

Dana Antao
It's an ethos that applies across all of Bloomberg's early career opportunities too. A world leader in business and finance news and information, they offer annual schemes for graduates in areas as diverse as Analytics and Sales, Customer Support, and Global Data. And, while finance and business graduates are very welcome – so are people from other degrees and disciplines.
"If you don't have a background in finance or technology, don't let this put you off applying," Dana stresses. "We want to see interest and engagement in working for Bloomberg. You might not have studied anything to do with finance or technology, but why not talk about and give examples of recent articles you've read on these topics? Be genuine and talk about how you could apply some of your current skills to the role."
'Be Genuine And Talk About How You Could Apply Your Current Skills'
In her day to day role at Bloomberg as a Data Analyst, Lenka PollachovГЎ spends a lot of time analysing and processing data from company financial reports. As a Physics student at the University of Liverpool, she says things were actually pretty similar, spending her time analysing huge data sets from results in the lab.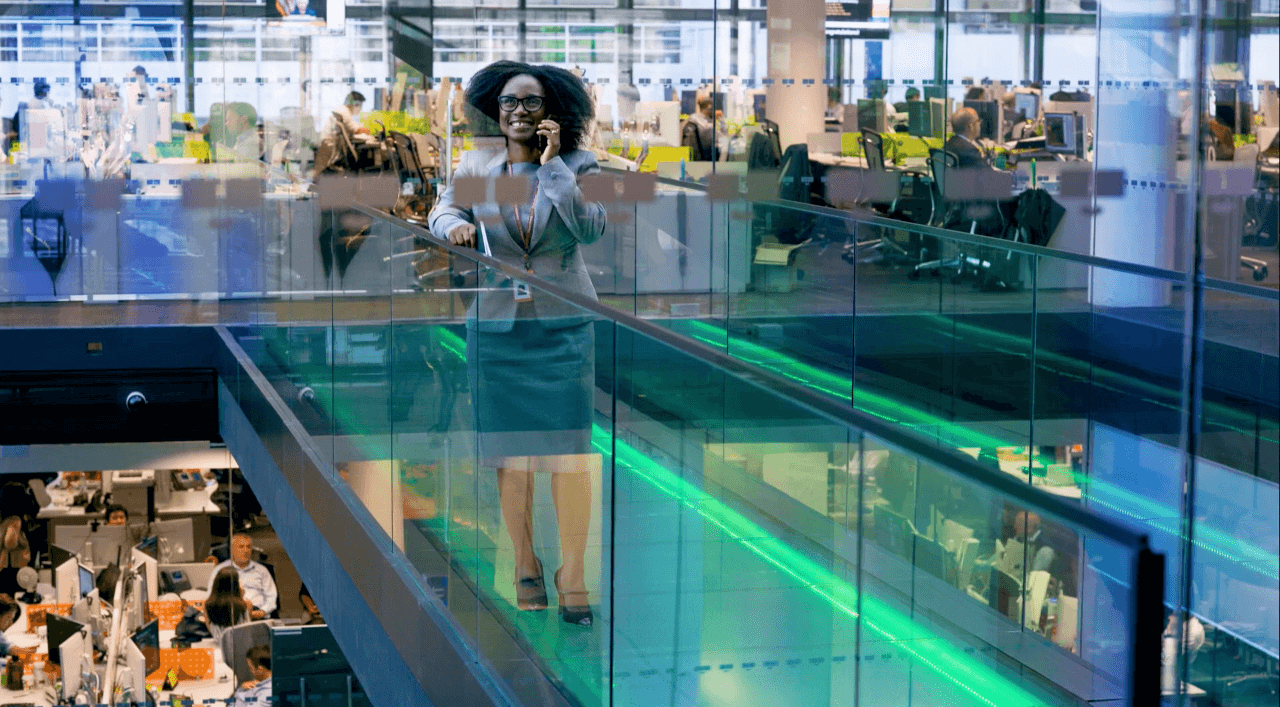 "It's a bit of an oversimplification to say they're the same," she tells Debut, "however, the principles underlying data analytics still apply here as much as anywhere else." And it's not just about utilising the skillsets you already have – getting a place on one of Bloomberg's graduate schemes allows you to build, develop, and push yourself in new ways.
"Since starting at Bloomberg I was able to formalise and build on top of this skillset," continues Lenka. "My group of stakeholders grew from my dissertation supervisor and local research group to a large working group spanning different backgrounds, time zones and business units. With this I had to learn to communicate effectively, present, even lead, and I'm constantly on the lookout for the next challenge."
"My stakeholders grew from my dissertation supervisor to a large working group spanning different backgrounds, time zones, and business units."

Lenka PollachovГЎ
Her main advice for anyone looking to apply for similar roles is twofold. "Firstly, research the role in detail and see how you can sell your existing skillset. By this I mean think really hard of specific examples and how you could see yourself translating it into this role. And don't be afraid to mention any misfortunes and how you dealt with them."
"Secondly, research the company as a whole. What are the underlying principles under which they operate? What are the key values? How do they resonate with your personal principles and values? If you believe that the culture aligns with yours, make sure to highlight it and again, give concrete examples. If you feel like you can't quite judge just yet, feel free to be inquisitive and ask."
Whatever role you're applying for at Bloomberg, and whatever your background is – the key message is to just go for it. "Don't be put off from applying if you don't have a background in finance," agrees Account Manager Alexandra Wood, who studied Art History. "You can pick up an awful lot on the job if you have the right attitude, values, and an interest in learning."
"Don't be afraid to be different," she adds. "You can use this to bring something new to the business." If you think Bloomberg could be a match for you, make sure to apply. "My reliance on gut feeling paid off," says Lenka. "My role has been a wonderful match from day one."
This sponsored piece was produced in conjunction with Bloomberg, who run a range of graduate schemes and internships. Check out all the latest vacancies on Debut and get your application in now. You can also check out our previous collaboration with them, about what it means to work 'on purpose'.