It's that time of the year again! Whether you're a fresher or a finalist, we've made this extensive list of things you should really chuck in the boot. We even made a downloadable version for you: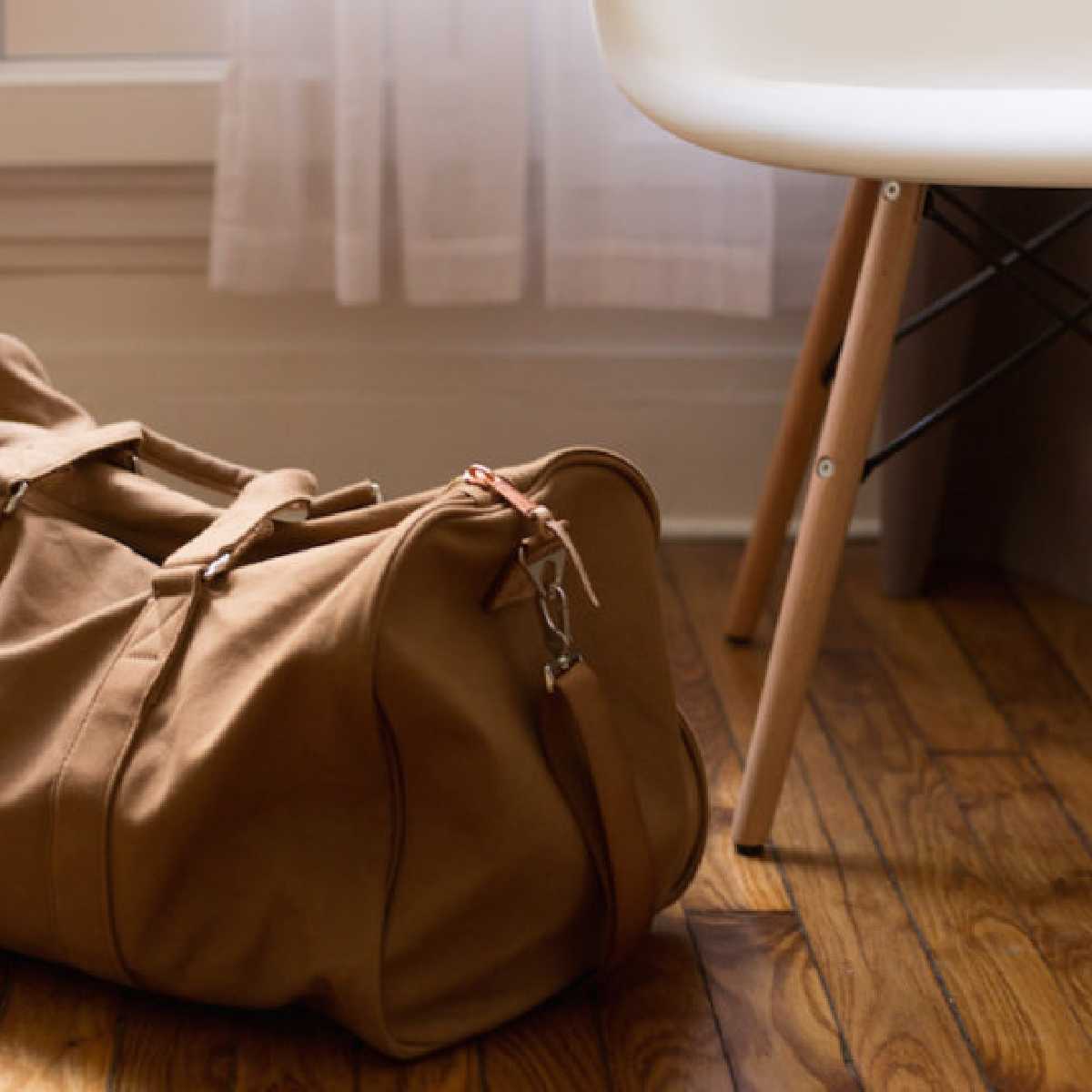 It's not Hogwarts, but it's definitely home – at least for the next nine months.
It's that time of the year again! Whether you're a fresher or a finalist, we've made this extensive list of things you should really chuck in the boot.
Pro tip: packing isn't fun, but it is when you put this playlist on.
Debut's Ultimate Uni Student Packing Checklist
Bedroom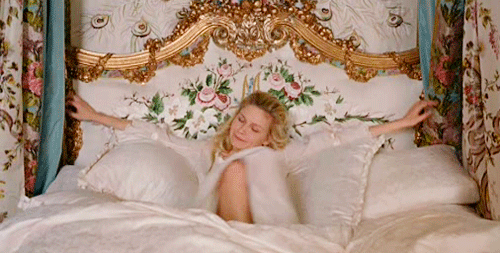 Your uni room should be a sanctuary away from all the crazy, wonderful, overwhelming experiences you'll no doubt have. Here's our list of things that'll turn your rented room into your home away from home.
Jersey sheets and duvet/comforter set. Trust us, they're way comfier.
Foam topper. This is to protect your mattress from any, uh, weird stains.
(No judging!)
Extra pillowcases
One extra fluffy pillow
An air mattress or a sleeping bag for any visiting home friends
A fluffy throw
Fairy lights
Polaroids and photos for your bare, sad-looking bedroom wall
A rug. It gets cold in the winter, yo.
A squeegee – this is ridiculously useful for getting rid of condensation, and therefore, any potential damp
Bulletin board/dry-erase board
Push pins/magnets
Whiteboard marker pens
Desk/floor lamp
Full-length mirror
Clothes hangers (and plenty of them)
Behind-the-door adhesive hooks
Stackable shoe rack
A bin
Storage containers for under your bed
A medium-sized fan (to air out your room in the winter, and to cool down in the summer)
A secret mini-safe for your valuables (we found this cool one on Ebay)
Kitchen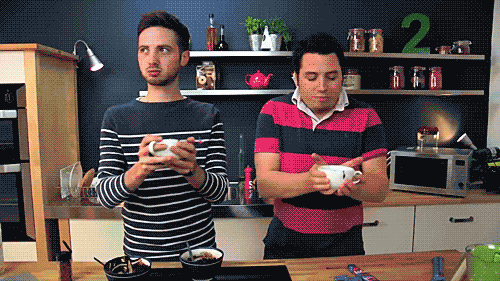 Now, we've just gone for the basics. All you Insta-cooks will probably have your own extensive list, but this will definitely get you through a year without having to resort to Pot Noodles.
Large dishes
Small dishes
Cereal/pasta bowls
Cutlery (forks, spoons, knives, chopsticks, whatever you fancy)
Cups
Mugs
Oven mitts
Tea towels
Large oven tray
Medium oven tray
Muffin tin
Kettle
Toaster
Dustpan
Tinfoil
Clingfilm
Tupperware (a few different sizes)
Utensils (spatulas, ladles, tongs, kitchen scissors, kitchen knives, potato masher)
Hand soap
Disinfecting wipes
Medium-size wok
Medium-size saucepan
Large saucepan (for soups and stews)
Medium-size frying pan
Pancake pan (for Pancake Day, obviously)
Laundry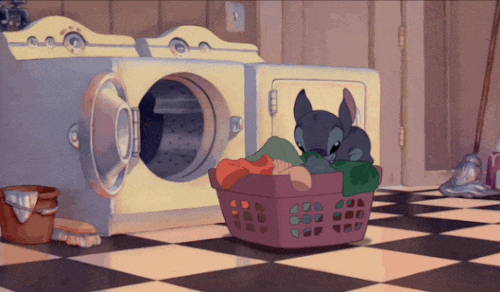 No, keeping it all in your hamper and then bringing it back for your mum to do at Christmas is not the one.
Laundry hamper
Iron or portable steamer
Ironing board
Huge, economical box of detergent
Drying rack (try not to dry your clothes in your room as this will increase damp in the winter)
Bleach
Fabric softener
Emergency sewing kit
Vanish or a similar stain remover
Lingerie bag (so your delicates won't get holey in the wash)
Bathroom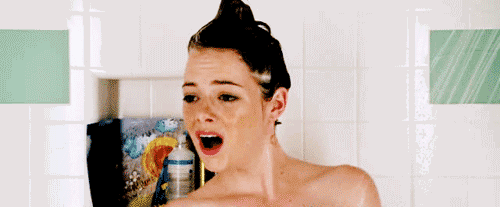 We'll say this now: if you keep your stuff in the communal bathroom, they will get used.
We'll also say this now: if you use other people's stuff and finish them, karma will get ya if you don't replace it.
Two big bath towels
Fuzzy bathrobe
Bath rug / shower mat
Hand towel
Portable shower caddy for your toiletries
Air freshener (trust us)
Bathroom cleaning supplies (drain unblocker, toilet brush, toilet cleaner, shower cleaner, rubber cloths and sponges)
Toiletries

Toothbrush
Toothpaste
Mouthwash
Floss (we know, the benefits of flossing are unproven, but nothing makes you feel more 'with it' than when you floss in the morning)
Shower gel
Shampoo
Conditioner
Face wash
Face moisturiser
Body lotion
Sudocrem (for bumps, cuts and any stray spots)
Lip balm
Hand cream
Deodorant
Shaving cream
Sunblock
Makeup wipes or makeup remover
Face/hair treatment masks (for those flatmate beauty bonding sessions. Yes boys. You too.)
Accessories

Hair dryer
Face mirror
Brush/comb
Contact lenses, solution and case
Cotton buds
Cotton balls
Hair straighteners/curlers
Hair ties (bring lots, they always go missing)
Nail clippers / toenail clippers
Nail file
Tweezers
Razor
Tampons and pads
Toilet paper (just in case)
Bobby pins
Headband
Clothes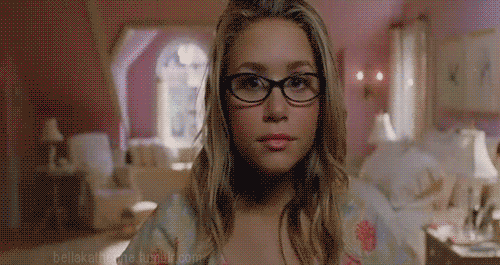 Now, we thought about dividing this by boys & girls, but that would be terribly gender-normative of us. So cross off all the ones that don't apply to you before you start packing!
Pyjamas
Comfy pants
Nicer, perhaps not so comfy pants
Bras
Sport bras
Blue jeans
Black jeans
Day dresses
Going out dresses
Button-down shirts
T-shirts (band shirts, your favourite movie, this is your chance to turn your top into a conversation starter.)
Going out clothes (only you know what that means for yourself)
Hoodies
Rain/wind jacket
Skirts
Shorts
Tights/leggings
Coats
Professional clothing (blazers, nice slacks, that one dress that makes you feel like an adult)
Sports socks
Cartoon socks
Slipper socks
Workout clothes
Jumpers
Tank tops
Day trainers
Sports shoes
High heels (that you can realistically walk in)
Winter boots
Wellies
A bag big enough to fit your laptop (one that you'll affectionately say 'contains your entire life')
Your going-out purse (that can fit your phone, ID and keys)
Tech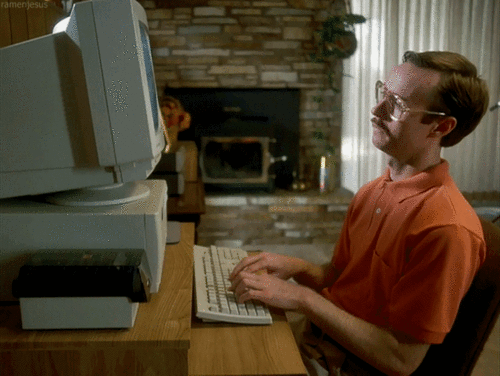 Weird things the author saw during her time at university: a guy who exclusively typed on a typewriter and carted it around during lectures. Keep typing away, typewriter guy.
Laptop
Phone
Tablet (this will be particularly useful
for lectures, especially if you have a portable small keyboard)
Camera
Camera SD card
Chargers (phone, laptop, camera, etc.)
USB drives
An extra phone cable (they always break)
HDMI cable (so you can put your Netflix on your flatmate's big TV)
A Microsoft Office subscription
(your notes are going to look so swish.
But if not, Google Docs is pretty good too.)
Bluetooth speakers
Portable phone charger
Printer
Scanner
Printer ink
Printer paper
Wireless mouse and keyboard
Voice recorder for lectures (make sure you ask your lecturer for permission first!)
Laptop case
Laptop pro-up stand (to fix your terrible posture)
Stationery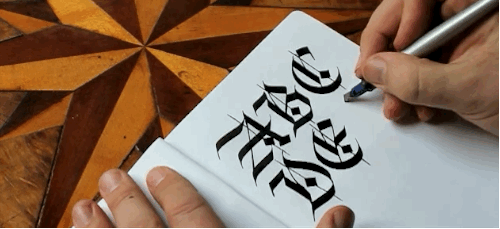 Ah. Nothing like the smell of fresh notebook paper in the morning.
Ballpoint pens
Pencils
Erasers
Highlighter pens (preferably scented, obvs)
Desk calendar
Postcards (to send home)
Envelopes
Scientific calculator
Ruler (you'll be surprised at how many times you'll use this)
Measuring tape
Folders
Plastic wallets for your folders
Index cards
Notebooks
Sticky notes
Permanent markers
Stapler and staples
Paperclips
Clear sticky tape
Masking tape
Hole-punch
Glue
White-tac (not blue – they'll stain your walls!)
Desk fan
Rubber bands
Wrapping paper
Emergency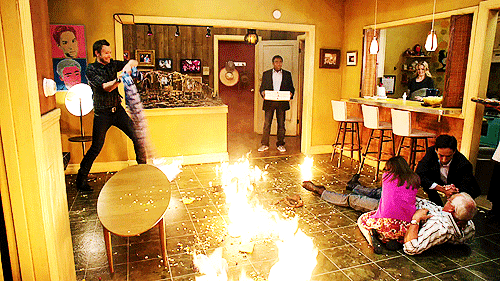 Because you'll inevitably have a few of those.
Hayfever tablets
Inhaler
Aloe vera lotion
Antiseptic lotion or wipes
Bandages
Contraception
Cold and flu meds
Lemsip
Decongestant
Eye drops
First aid kit
Insect repellent
Prescription medicine
Prescription information
Painkillers
Thermometer
Iodine
Rubbing alcohol
Throat lozenges
Throat spray
Upset tummy medication
Vaseline
Ankle guard / knee guard (for any potential sprains)
Pepper spray
Mini alarm / whistle
Emergency contact list
Spare phone (like an old Nokia) and charger
Fire blanket
Mini fire extinguisher
Strong flashlight
Party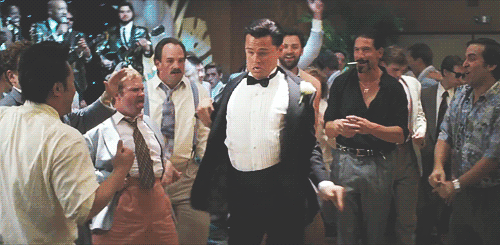 "Finally, she gets to the important stuff." Alright guys, I got there in the end. It's our job to tell you to drink responsibly, so, drink responsibly please!
Fancy dress

1920s themed
Anything-but-clothes
Ancient Greek
80s-themed
Halloween costume
Something beginning with the first letter of your name
Face paint
Temporary hair colour spray
Face glitter (this is mandatory)
Recycled cardboard and acrylic paint

Shot glasses
Jelly moulds (for vodka jelly)
Playing cards
Cards Against Humanity
Earplugs
Flask
Fishbowl (or large, clear bowl)
Extra Bits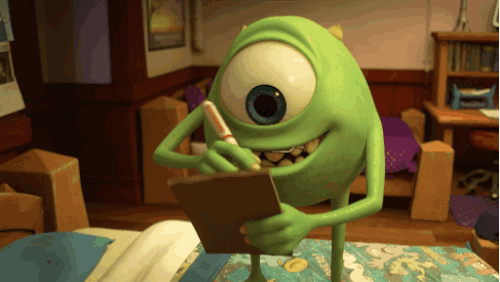 Now, for the things you'll definitely need but don't quite fit into our neat categories.
Passport
Driver's license
Car registration and insurance information
Copy of birth certificate
Copy of National Insurance
Credit card
Debit card
Uni enrolment documents
Health/dental information
Copy of house contract/lease
Product warranties for your techy bits
Student ID
Folder for important documents
Journal
Picnic blanket
Beach towel
Bicycle
Bicycle helmet
Bicycle lock
Musical instruments (yes, be that dude playing Wonderwall on the guitar)
Sleep mask
Suitcase
Mini tool kit
Mini vacuum cleaner
Yoga mat
Feature image В© Erol Ahmed via Unsplash
Download the
Debut app
and you could totally grab yourself a summer internship
way
before anyone else.
Follow Brenda on Twitter @brendaisarebel
Connect with Debut on Facebook and Twitter [/full_width]