Blog
A social media apprenticeship could be the alternative to university you've been looking for
Apprenticeships are on the rise, and it's time for us to hop on the bandwagon. Safeera Sajoo speaks to Sophie Jolley about her social media apprenticeship experience.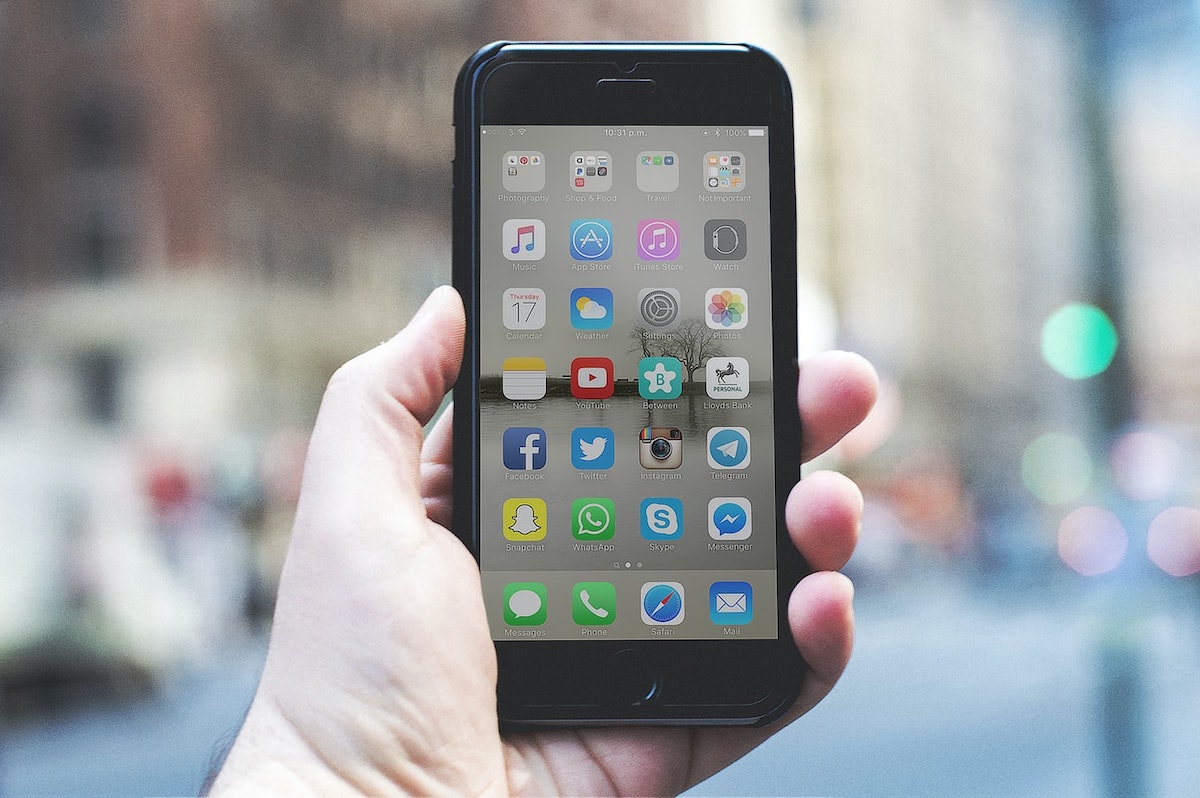 This post has been brought to you by Hot Courses. Apprenticeships are on the rise, and it's time for us to hop on the bandwagon. Safeera Sarjoo speaks to Sophie Jolley about her social media apprenticeship experience:
I went through my entire school journey without knowing what an apprenticeship was. In fact, the word was never uttered as an option for us to consider post-secondary school. It was only when I began writing for the education sector that I understood how beneficial and useful an apprenticeship could be.
Take the networking and earning elements. Apprenticeships give students a huge head start when it comes to understanding the ins and outs of the industry. They'll also be able to network and meet key people early on in their career.
Apprenticeships have traditionally been seen as a programme for under-achievers. However, this is fast changing. Now, the subjects that apprenticeships cater to have transformed from the days of trade to technology.
How would something like a social media apprenticeship even work? Sophie Jolley was on hand to give some insight into the world of apprenticeships and why this was the right choice for her.
Why did you choose to do a social media apprenticeship?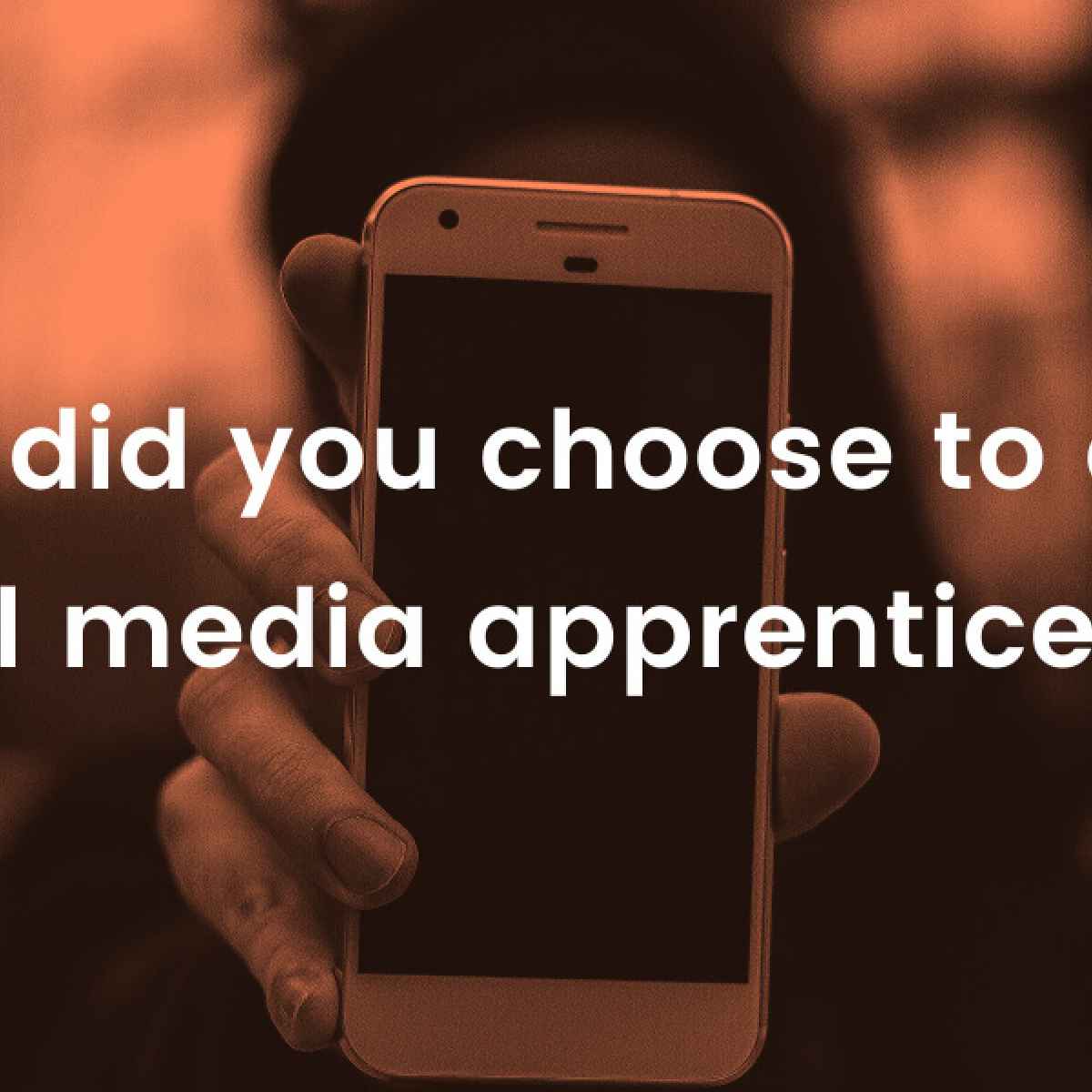 When I left sixth form, I was certain in my mind that university was the right path for me. But when it actually came to attending, I felt I had made the wrong decision. Don't get me wrong, I adored the course, the people and the city I was studying in. Something just didn't feel right.
Before beginning my first semester, I created a YouTube channel (www.youtube.com/sophiex). From this, I gained a huge passion for social media. I soon realised this was more than just a hobby, and my passion for it was stronger than the feelings I had towards my degree.
I was very interested in turning this into my job. So, I began looking at opportunities available to me before making the big decision to withdraw my place. It wasn't long before apprenticeships popped up. They looked to be the most beneficial way of breaking into the industry, so I went for it. Starting an apprenticeship meant no debt, a salary, professional experience and a qualification. It was a no-brainer for me!
Were you surprised that such a thing even existed?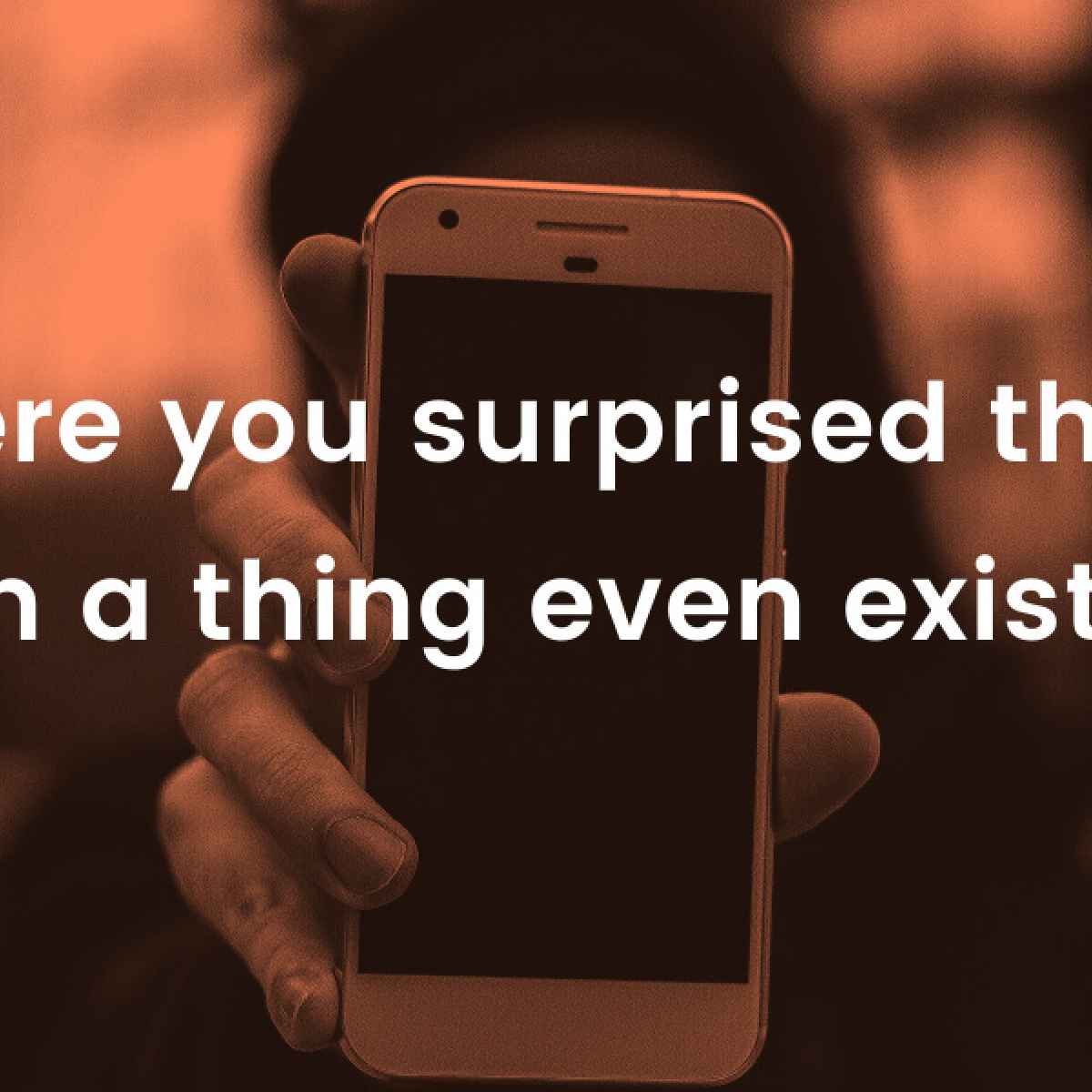 Absolutely! Coming from my home town (which is far, far away from being a big city), I thought anything social media-related would be in London. Upon withdrawing my place at university I was greeted with tons of vacancies within a 10-minute drive of my house. This was a big relief!
There were not only several vacancies. There were also several different qualifications and job descriptions, allowing me to pick the roles that I felt were best suited to me.
What does your apprenticeship consist of?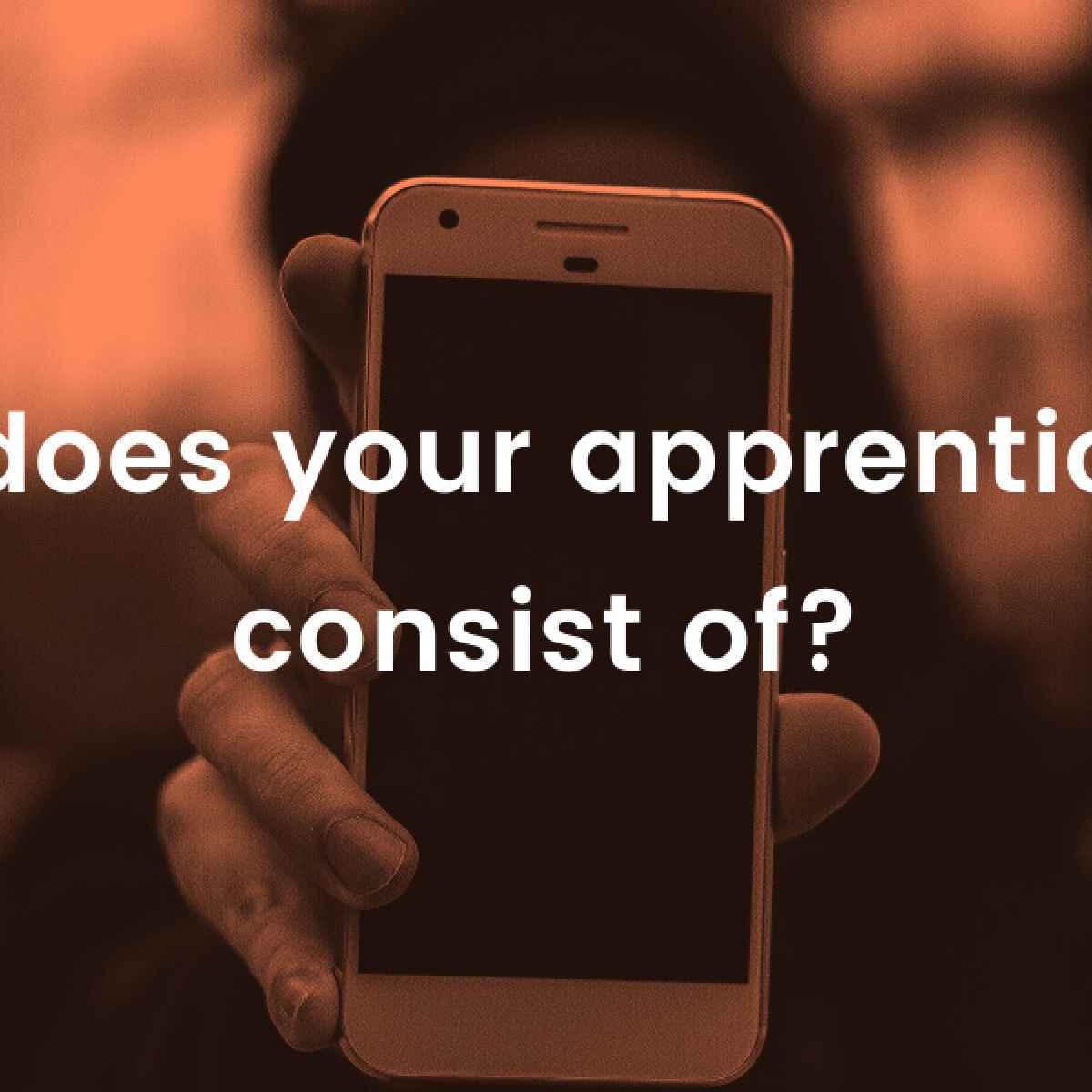 My apprenticeship is through a company called Baltic Training. They specialise in computer related courses such as IT, marketing and social media. Like most apprenticeships, it's made up of time in the workplace and time in a classroom environment. In addition, Baltic provide an online version of what you'd learn from in a classroom.
Every six weeks or so I log on to what is essentially a phone call with other apprentices around the country studying my course. Together with a trainer, we learn the content for each module, with topics ranging from social media campaigns to utilising social media tools.
In the workplace, it's just like a normal job. I am one of the team, given tasks to do, work the same hours as everyone else and get to run the social media accounts for the business. I love my role because of the freedom and trust I have within my job, right from the start.
With an apprenticeship in something like hairdressing, you know that your practical experience will be within a hairdressing salon. Where can you gain practical experience when studying social media?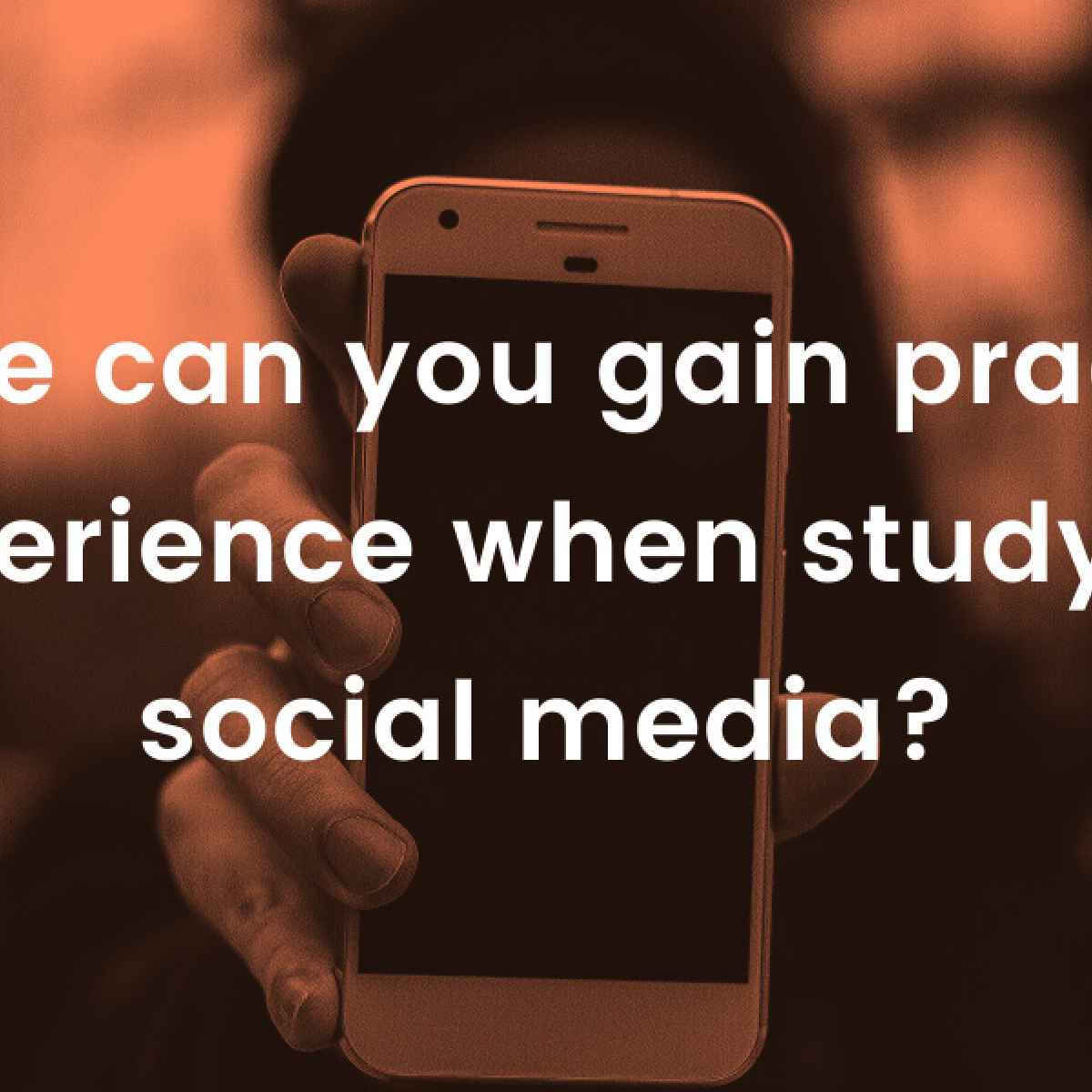 As you said, the obvious thing with apprenticeships is usually where you will be working. A mechanic in a garage, a hairdresser in a salon, a dental nurse in a dentist practice, and so on. The great thing about social media is you can work anywhere. One of the apprenticeships I was looking at was in a computer parts store, but the vacancy I really wanted was at a school.
Progress Schools Limited is a nationally based organisation with independent schools throughout England. They specialise in supporting students who have previously struggled in mainstream education. There are currently six schools, and through my role within the business development team, I am responsible for running the social media accounts to create brand awareness online. Any business that has a service or product can look into social media as a method of promoting themselves. Therefore, a social media apprenticeship can be incredibly useful in hundreds to thousands of industries.
What is the general perception of apprenticeships among your generation?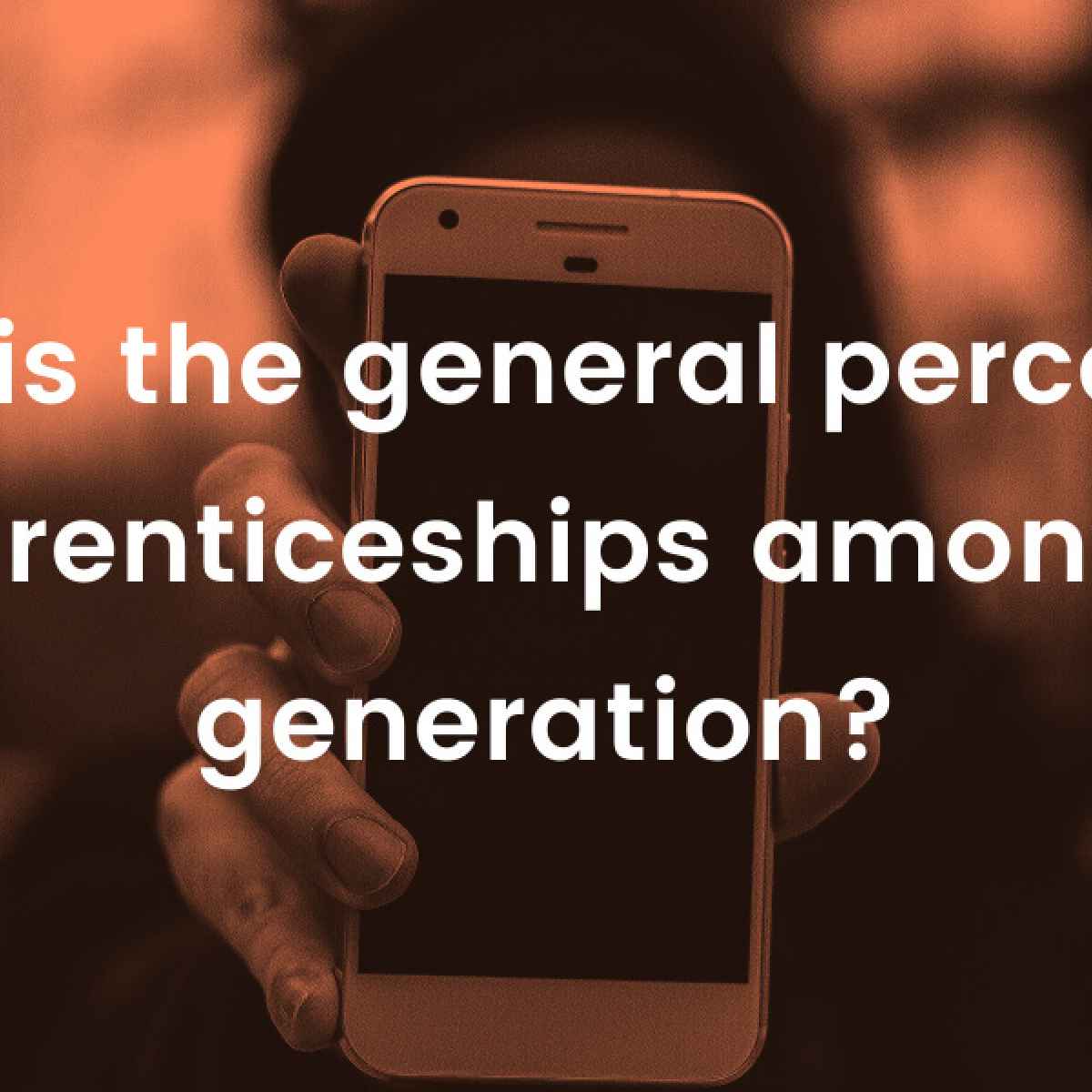 I guess the main perception is that if you are clever enough, you go to university. If you are 'kinda average' you do something else. Apprenticeships fall under the 'something else' category. I am guilty of previously having a similar opinion. I used to think apprenticeships were for mechanics as my boyfriend was studying towards his level 3 at the time. Now, as an apprentice who has actually experienced a bit of university life, I can truly say I have made the best decision for me and I don't regret a thing. The only thing that makes me feel a bit sad about leaving university is leaving my friends behind. But if I had looked into an apprenticeship to begin with I wouldn't have that part either!
How do apprenticeships within both the creative and tech industries help to set students apart?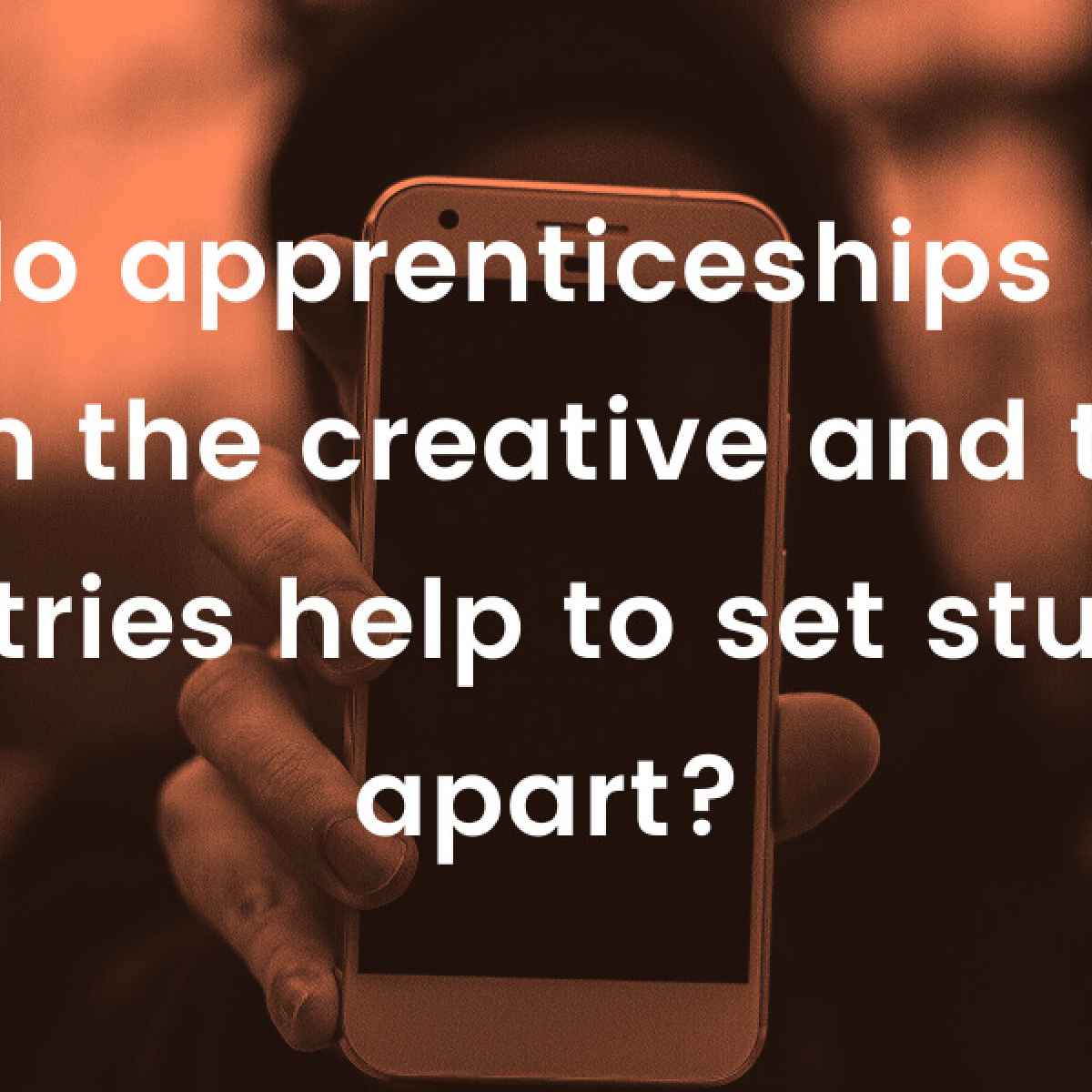 I think the best thing about an apprenticeship in this sort of industry is the experience. Yes, at university, school or college you are taught in a classroom, gaining skills in the subject you are studying. You can do exactly the same in an apprenticeship, as well as gain on the job experience. It's more representative of the real-life version of what you are studying towards. You can't get a better education in the job you are hoping for than doing the job itself!
If you've been inspired to have a peek at what apprenticeships are available, then why not check out a selection on Hotcourses.
Connect with Debut on Facebook and Twitter.