You've rolled the dice on Davy's Jones' ship and pledged your whole career to marketing. To be honest, it sounds much better than a stint on The Flying Dutchman, but just what have you signed yourself up for? Marketing is one of those job descriptions where it sounds…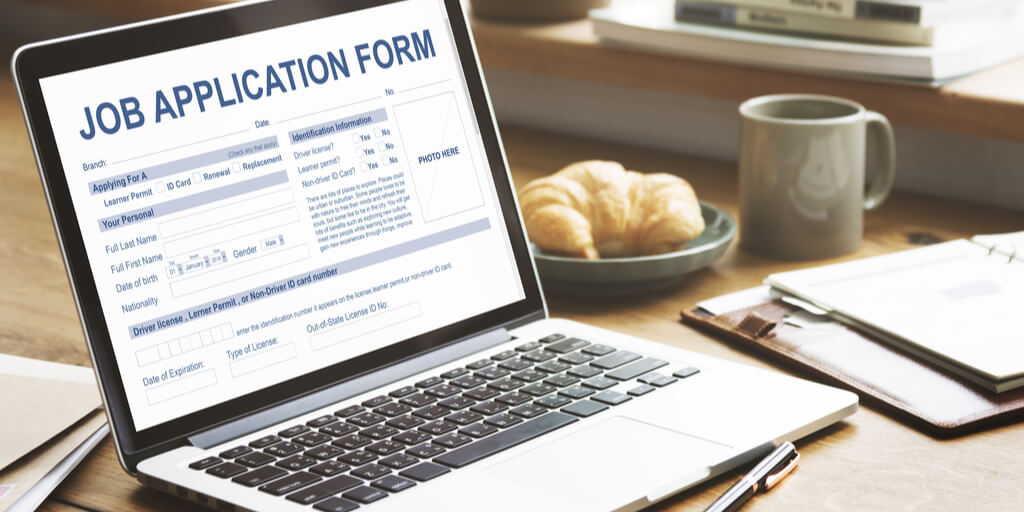 You've rolled the dice on Davy's Jones' ship and pledged your whole career to marketing. To be honest, it sounds much better than a stint on The Flying Dutchman, but just what have you signed yourself up for?
Marketing is one of those job descriptions where it sounds simple enough at a first glance, but when you start poking around and asking questions everything suddenly becomes a lot more complicated. But no stress, we're here to help you out.
Here's everything you need to know about a career in marketing, from what you'll be doing day-to-day, to what experience you need in the bag to snag the job.
The Basics – Job Description, Salary And Employers
There are quite a lot of different branches of marketing, which we've written about quite a lot before, so for the purposes of this, we're going to focus on marketing in the most traditional sense. Of course, skills and tasks vary from job to job, but there are a lot of commons strands across the sector.
How Much Will I Earn?
As an entry-level marketing assistant, you can expect to earn in the region of ВЈ18-20,000pa, while as an entry-level marketing executive you'll be looking at anywhere between ВЈ20-30,000pa. This will go up as you gain more experience, with some marketing directors earning anything up to ВЈ100,000pa and beyond.
And What Does The Day To Day Look Like?
So, what are you doing in return for that cold, hard cash? In terms of day to day tasks you could find yourself:
Conducting market research about your product, target audience, and competitors,

Working to put together and carry out marketing strategies with defined targets,

Creating creative content across digital platforms, such as videos, website copy, or natively on social media,

Helping put together briefs for other agencies, either in-house or external, to put together paid for advertising campaigns for print or broadcast,

Feeding into reports about the effectiveness of campaigns,

Putting together and attending a range of industry events such as conferences and launches,

Writing and proofreading a variety of marketing material such as for brochures or websites

Securing product sponsorship and collaborations – either sponsorship of the product or the product appearing as a sponsor.
All in all, it's a pretty varied job that mixes together strategy and analytical thinking with creativity and finding new ways to do things.
Where Could I Actually Work?
In terms of where you'll actually be working, most companies will tend to have a marketing team in-house, where you'll be working with a dedicated team. Depending on the size of the business, you might also liaise with external PR, advertising, or digital agencies as well, who you'll brief with specific campaigns.
We've got a whole dedicated jobs board for marketing gigs here, but in general, the field is split up a number of different ways. Several big companies put together annual marketing schemes for those looking for a career in marketing such as Nestlé, Boohoo, KPMG, BT, and Virgin Media. Pretty much every big company you can think of will have a marketing department, so there's a lot of scopes to investigate.
Big schemes aside, you could also dive straight into an entry-level role at a smaller outfit. While they might not have as formal a training scheme in place, you may be able to gain more responsibility earlier on, which could help you to leapfrog into more senior positions at larger organisations.
Finally, if you realise a degree isn't really your thing, there's a growing market of apprenticeships which are worth looking into, including at big names such as ITV, Microsoft and Vodafone. They range all the way from GCSE level, to a master equivalent qualification.
What Experience You'll Need
So, if this all sounds like a gig you'd be up for getting, the next step is to make sure you've got the right experience they're looking for. Marketing is a competitive industry, but the good news is there's no specific right or wrong way to go about it.
What Qualifications Are They Expecting?
If you're gunning for a graduate marketing job, it kind of goes without saying they'll expect you to have a degree. However, most marketing schemes are broadly flexible on what that degree is – so even if you've done your undergraduate in something seemingly unrelated like languages or history, that doesn't mean you're not in with a shot.
You might also have seen a lot of talk about MBAs or other masters degrees, but for the majority of graduate schemes and entry-level jobs, this isn't a necessity. Of course, you might want to think about further study regardless, and there are plenty of great reasons to do so – but trust us, it really isn't going to be a blocker if you want to drive straight into work.
What Degrees Are Most Relevant?
If you're still at the point of choosing your degree, there are a lot of related subjects out there for you to consider. Some universities offer straight marketing degrees in themselves or mixed with business and these are a great shout if you know it's a career you're looking to get into.
They focus on the basics of marketing, as well as giving you the analytical foundation of how to set a strategy and KPIs, so you can know if your campaigns are effective. Often, you'll also learn the basics of business management as well, which goes hand in hand with setting your marketing strategy.
However, business and marketing degrees aren't the only ones worth your time – schemes will also value other business-focused degrees such as economics, for example, which help you get to grips with how everything fits together. Equally, you'll also find parallels with psychology or sociology degrees, which can help you understand consumer behaviour.
Finally, marketing is a creative discipline too, so hiring managers will also be happy to see people with experience of storytelling or making creative projects. For example, degrees in this area include media, creative production or journalism.
What About Professional Qualifications?
There are a lot of bodies which provide specific marketing training for those working in the sector. The main one you're likely to come across is The Chartered Institute of Marketing (CIM), but you might also see marketers talking about The Institute of Professional Advertisers (IPA), The Institute of Sales Management (ISM), or The Institute of Data and Marketing (IDM).
First off, don't panic – you're not going to need to do another qualification before you get a job, but if you are still looking into which degree is right for you, it's worth checking which ones are accredited by which professional bodies. If your degree is, definitely flag this in your application for extra brownie points.
The main thing to look out for with professional bodies though is how companies plan to tie in with them once you're working there. When you're looking at job adverts keep an eye out for references to future training from professional bodies and put these companies to the top of your list as ones that are ready to help invest in your training and development.
What Experience Are They Expecting?
Aside from your degree, most entry-level marketing jobs will also be looking for you to have some kind of real-world experience. We've spoken about this before, but as an industry that expects you to put your experience above your education, ideally, you'll need a few things to show. But, it doesn't all have to be internships. Your work experience could include:
Placements, of varying lengths, that you took as part of your degree,

Freelance work you completed for small local businesses,

Work experience within marketing teams or shadowing days,

Insight days or mentoring schemes within the field,

Voluntary or pro-bono marketing work for small charities,

Part-time jobs in a variety of disciplines such as social media or copywriting,

Setting your own creative projects, such as blogs, websites, or YouTube channels,

Marketing-style roles within university societies or clubs.
The main point is that you'll need to be highlighting things which weren't just the stuff you did in your degree – hiring managers are looking for people who have gone above and beyond to get work experience in their chosen area. You don't need to have done all of the above, far from it, but you will be expected to have two or three pieces of experience under your belt.
Equally, when you're talking about it, marketers will be looking for a blend of creative and analytical mindsets. Make sure you're not just talking about what you actually did, but all the decisions that went into it, as well as the results you got from it. Even if you haven't worked on a live campaign, they'll expect you to know what the KPIs would have been.
What Skills You'll Need
Finally, we come to the end of the job description. You know what you'll be doing and you know what experience you need, but what skills will be needed of you? It might sound like we're going over similar ground here, but employers will also have a very defined list of soft and hard skills they're looking for in marketers.
Creative Thinking
We'll start off with the obvious – marketing is just as much a creative discipline as it as an analytics and strategic one, so hiring managers will be looking for people who have a creative approach to solving problems and making more people see their products.
A lot of this will come down to your portfolio when you're applying to jobs, so make sure you've put in some time and thought about which pieces the best show your skills. Equally, there's a lot to be said for just making sure you think about what you did that was different or innovative within the bullet points on your CV.
Commercial Awareness
Secondly, it goes without saying that you'll need to be aware of the broader commercial landscape with your sector. This means staying on top of stuff like who your competitors are, how much is typically spent, where you fall in terms of your offering, and any trends or projections.
Keeping on top of industry news will help, as well as just having a general appetite to know more about what's going in your sector. Hiring managers are looking for people who dig deeper and look for the data behind the trends – and who can predict what happens next.
Team Work
Even if you're the only person on the marketing team, you'll still be working with a huge range of other people from other departments and business. Marketing is very rarely a solo endeavour, so you'll need to be good at not just getting along with other people but working well as a team.
Managers will be looking for evidence of previous collaborations, so make sure to have a few examples to mind if you're going in for an interview, as well as including one or two on your CV and initial application.
Good Communication Skills
Finally, for our list, you'll need to make sure you're showing that you really know how to communicate. Marketing is all about reaching consumers and persuading them they want to buy your product – and for that, you need to have really good communication skills.
It sounds simple, but the best way to do this is to simply nail the tone and voice of your initial application. Keep things concise, persuasive and to the point (as well as meticulously checked for any spelling or grammar errors).
Take some time to understand the tone and voice of the company you're applying to and echo that within your own applications. It sounds simple, but if you can't put together a well thought through applications, managers will probably think it's unlikely you can do it for clients.