When you're seventy-five books in and the end of your law degree feels nowhere in sight, it can be difficult to figure out what you want to do. Especially when the only routes you tend to hear about are barristers and solicitors, how do you even know if that's what…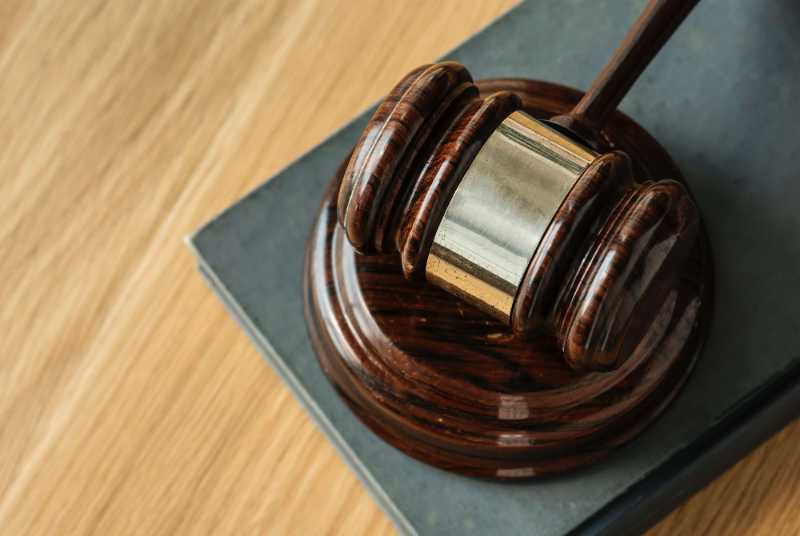 When you're seventy-five books in and the end of your law degree feels nowhere in sight, it can be difficult to figure out what you want to do. Especially when the only routes you tend to hear about are barristers and solicitors, how do you even know if that's what you want to do?
But, whether you dream of being the lawyer in Miracle on 34th Street or not, the main thing is knowing both what you like about the law and what your options are. Once you've got the first in the bag, it's about doing your research and seeing where job descriptions and your interests overlap.
To give you a head start we've done the digging on six careers you can dive straight into a law graduate – and we promise we're not only talking about barristers and solicitors. Here's our full low down.
Pupilage To Become A Barrister
Right, let's knock the obvious ones off first. If you've ever dreamt about being the person who argues the case in court, this is the one for you. Just to be clear here – you absolutely can't jump straight in as a barrister once you graduate, but you can start out on the path.
As a barrister, it's your job to represent organisations, such as the Crown or the RSPCA, or individuals in court. They could be a defendant or prosecuting, and you could specialise in any number of law fields from criminal and commercial to entertainment or sport. In general, while members of the public can go to barristers for advice directly, you'll normally become involved when hired by a solicitor.
Becoming A Barrister In England And Wales
The process for becoming a barrister in England in Wales kicks off after you've completed your LLB. Next up, you'll need to take the Bar Course Aptitude Test, which is essentially the gateway exam which allows you to go on and study the Bar Professional Training Course (BPTC). It covers all things advocacy, drafting, sentencing, as well as everything in between.
In addition to this, you'll also need to sign up to one of the Inns of Court and then you're ready to go and get that pupilage. If this all sounds complicated, don't stress – it's a lot more simple than it sounds. Basically, you need to sit some exams and complete some further study, then you're ready to go and find your gig.
Pupillages generally tend to last about a year, and you'll spend six months in training and another six months working under the supervision of a qualified solicitor. The pay ranges here are a bit wild though – the minimum pay is set at ВЈ12,000pa, but some commercial chambers offer pupils up to ВЈ50,000pa for the year.
It's also worth pointing out that the Bar Standards Board are also set to introduce changes in 2020, so it's worth keeping an eye out for any major developments.
Becoming An Advocate In Scotland
If you're hoping to become a barrister in Scotland, first things first it's not actually called that. The journey to becoming an advocate starts with taking your law degree at one of the Scottish universities (English and Welsh ones don't count).
Afterwards, you must take the Diploma in Professional Legal Practice (DPLP) which is offered at several universities across the country and lasts for 26 weeks. Following that you'll need to secure a training contract with a solicitors firm, which typically lasts 21 months.
The final stage is a nine-month stint 'devilling' where you work as a pupil for a practising advocate. You'll then take an exam on oral and written advocacy and finally, you're actually able to become an advocate. Yes, we know, it's a process longer than the Wolf of Wall Street.
Training Contract To Become A Solicitor
The other role you've probably heard everyone banging on about is being a solicitor, where you provide expert legal support to clients. It's a hugely varied field – you could end up working for personal or commercial clients, in private practice, in-house at a commercial organisation, or in government or the court service.
Similar to the deal we mentioned with barristers earlier, you obviously can't expect to stroll straight into a job as a solicitor (it probably wouldn't work out well for your clients, let's be real) but you absolutely can kick things off once you've graduated.
Getting A Training Contract In England And Wales
The process of becoming a solicitor post-graduation basically involves more study first off. You'll need to take the Legal Practice Course (LPC), which covers core practice areas and skills, along with vocational electives to allow you to specialise as you progress.
After this, you'll need to find yourself a training contract – these are hugely competitive, so you'll probably want to start applying from your second year of university. They last for two years, during which you'll also take the Professional Skills Course as part of the deal.
All in all, you can expect to earn anything between ВЈ40-45,000pa at a city firm, while some pay up to ВЈ52,000pa. If you're outside of London, you're probably looking at about ВЈ35,000pa, but it's worth considering that the competition will be less steep.
Getting A Training Contract In Scotland
Once again, it's a different process north of the border, but broadly follows the same structure. First off you'll take the 26-week Diploma in Professional Legal Practice (DPLP), before embarking on a two-year traineeship with a law firm.
However, just like the schemes in England and Wales, they're hugely competitive. Some employers say they receive as many as 300 applicants for just ten places, so it's worth applying early and really making sure you give it your best shot.
Working As A Paralegal
As a paralegal, you're essentially the person working to support solicitors and barristers. After all, nothing is ever achieved without teamwork, which is essentially the entire motto of Madagascar and the entire reason the film was created.
As a graduate you can expect to earn between ВЈ18-25,000pa and your work will involve everything from legal research and carrying out office administration to more meaty tasks such as writing first drafts of documents, attending inquests, and taking witness statements. Similarly to other legal professions, you're also able to specialise in areas of the law that interest you.
The additional bonus of working as a paralegal is that it still gives you the flexibility of progressing onto a solicitor role in future. You'll be able to keep your legal knowledge and training up to date, while storing up experience to apply for training contracts, or you may even be able to find an employer willing to support your progress and training in-house.
In general, employers will be looking for about six months of work experience from graduates before offering them a job as a paralegal, so now is the time to stock up if this sounds like an option that interests you.
A Licensed Conveyancer Focused On Property
This one kind of feels like cheating, as it's also a type of qualified lawyer, but it comes with a different path to that of a solicitor, so we're chucking it in anyway. A licensed conveyancer is basically a property lawyer who works on behalf of people who are selling or buying a property in England and Wales. Plus, the good news is with the salaries you can work towards, there's also a chance you could one day own property too.
Your work covers everything involved in buying a house, flat, office, field or piece of woodland – for example you could be helping to process and agree mortgages and rent contracts, arranging transfers or advising your clients about their financial responsibilities. As a trainee you can expect to earn ВЈ16-24,000pa, rising to somewhere between ВЈ25-50,000pa with a few years' experience.
In terms of how you get there, it's a similarly staged process to that of a solicitor. You'll need to take the Council for Licensed Conveyancers (CLC) qualification, which involves taking 1,200 hours of training under the supervision of a qualified conveyancer or solicitor, as well as passing two sets of exams. The good news is that you're not expected to do all of this on your own – the CLC is normally taken while you're working for a company, so look out for trainee and entry-level roles.
A Company Secretary Advising Businesses
If you've got a keen interest in both business and law, a role as a company secretary or head of governance could be a route worth considering. It's basically all about making sure your company keeps to all the financial and legal requirements needed by law, and you're a vital pivot between key stakeholders in the business such as directors, shareholders, and management.
It's a role that could see you working across a whole range of different organisations – even though not every company or charity needs to have a company secretary, many mid-to-large sized companies will do so anyway. It's basically good practice and is a career that offers a lot of variation in where you work, as well as the chance to work on high level strategy.
It's also a pretty well paid role. As a trainee straight out of your degree you can expect to earn ВЈ20-35,000pa, and once you progress to an assistant company secretary this jumps to anything between ВЈ56-82,000pa. Which, if you ask us, is one hell of a jump lads.
Once you're in the role, the main route to progress is by taking the Chartered Secretaries Qualifying Scheme (CSQS), which could anything from one to six years. It's made up of eight modules, and you can get financial support from your employer or scholarships.
Research Assistants To Help Write The Law
Finally, if you're interested in the law, how about helping to actually write it? Every year the Law Commission takes on a cohort of research assistants, and you'll be working to reform laws to make them modern, simple, and fair.
Contracts last for 51 weeks, though you can apply for a second year if you wish, and you'll be placed on one across one of four teams;
Commercial and common law,

Criminal law,

Property, family and trust law,

Public law.
You'll be part of a project team led by a solicitor, barrister or academic and will be tasked with legal research and writing, policy analysis and some basic admin work.
Depending on how far along the project is you could be looking at how well the law operates in modern Britain and thinking about how it might be reformed for the 21st century. If things are a bit further on you could be involved with large-scale public consultations, or even further down the line finalising recommendations to the actual government.
As well as being able to network with a huge range of people within the law sector, it's also a really well-regarded position in itself, with the Law Commission's alumni typically going on to get roles at the bar, law firms, or in academia or policy.
Generally, the Law Commission takes on about 20 people every year, with recruitment starting in the New Year and closing in February. The current pay bracket is between ВЈ25-893-29,729pa and they're looking for at least a 2:1 in your undergraduate degree, as well as a high level of technical and legal competence.