Discover what working in Business Technology is really like.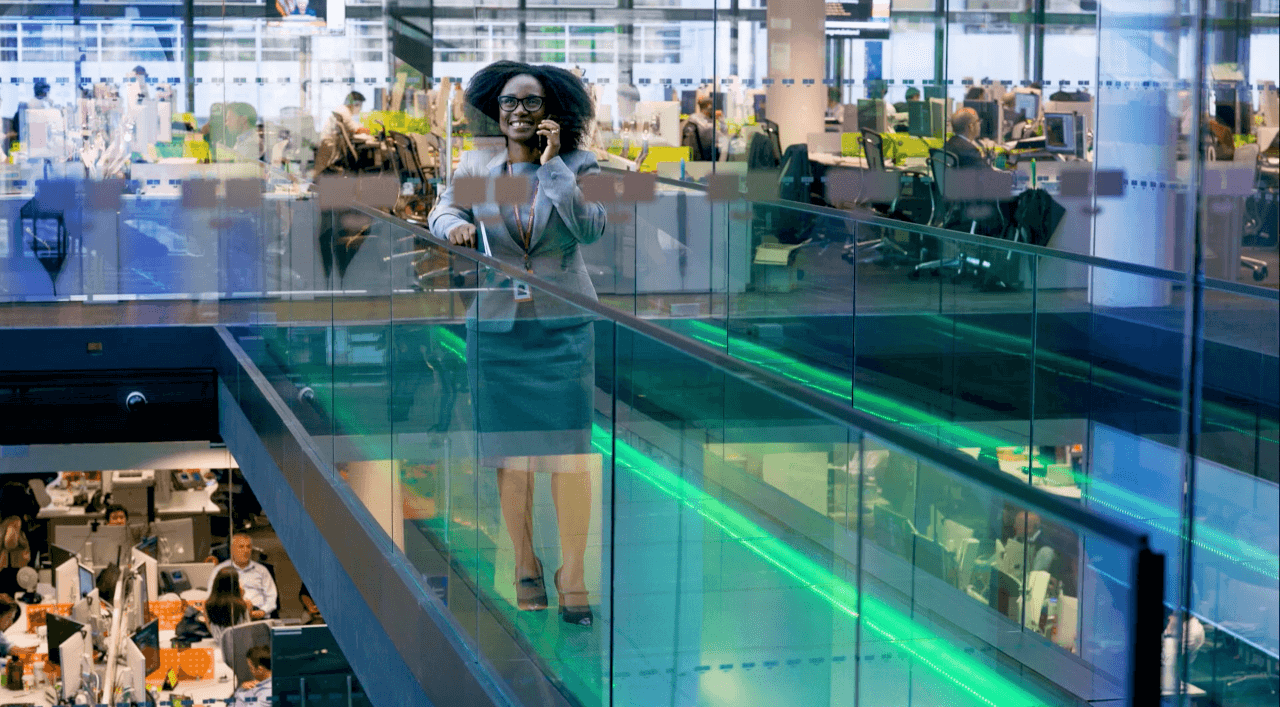 Business Technology roles come with many preconceptions. Many assume it is a highly analytical role, and while it does require some understanding of technology and current trends in the industry, having a technology background isn't actually make-or-break when it comes to starting a career in this sector.
In fact, working in Business Technology provides employees with a great opportunity to get involved in the people side of business – which is exactly what DHL's very own Chrissie Gray, Graduate Talent Manager, and Laura Faulkner, Business Technology Graduate, came onto DebutLive to discuss.
You can watch Chrissie and Laura talking about what working in Business Technology is really like below, and watch the full livestream on the DebutLive tab of the app.
Our viewers sent in plenty of amazing questions for the pair, who answered loads during the stream itself. Find the answers to all remaining questions from their hugely popular livestream below.
How long is the programme?
Chrissie: The DHL Business Technology Programme is a two year development programme. Our graduates complete two 12-month placements in different areas of the Business Technology function. For example, one placement could be working on a specific site on a number of IT projects, or working in one of our central teams working on a number of projects across a number of customers. The variety is endless!
How do graduates in the Business Technology role spend their day?
Laura: Each day is varied and depending on your role, your days will be different. Typically my current day starts at 8am on site. I will usually attend our operational morning meeting first thing and then deal with any ongoing site issues throughout the day.
Does this role provide you with the opportunity to develop as a professional?
Chrissie: During the two year programme, graduates have the opportunity to join the rest of their graduate intake (across our other programmes) for a number of development modules – including management skills, project management, change management, presentation skills, career planning & networking.
In addition to the graduate modules, our Business Technology graduates also have the opportunity to study an APM qualification and ITIL qualification.
In terms of progression in the company, where do you see yourself in 5 years?
Laura: I am currently concentrating on jobs that I haven't yet done and the skills I can develop from them. In terms of roles I will be looking at both IT Manager and IT Project Manager for my next steps.
What sort of professional development programmes do you offer for those who have successfully completed the graduate scheme?
Chrissie: Post-programme, typically our graduates move into IT Project Manager roles in the business. Ongoing professional development will be on the job and through our internal development programmes.
What is the most interesting project you have worked on?
Laura: The most interesting and fast-paced project has been helping one of our large retail customers prepare for their peak period. This involved ensuring new equipment was ordered and in the correct places, shift rotation and cover, plus creating clear communication plans for any issues and escalations.
Where is the course based?
Chrissie: The programme is based nationwide across the UK – placements can be anywhere in the UK. In terms of support for relocation, the best form of support comes from the graduates themselves and many will often house share.
Our APAC region offers graduate programmes and these can be found on www.dhlgraduates-apac.com
Is there any graduate role that is based in one area of DHL and doesn't require moving too often?
Chrissie: All graduate programmes are rotational and will require graduates to move locations.
Is the graduate programme still open for applications?
Chrissie: Applications for our 2019 intake will open in September 2018 (applications have already closed for the 2018 intake). You'll need a 2:2 or above degree classification (predicted or obtained at the time of application) in any discipline.
What skills are you looking for in graduates?
Chrissie: Our placements do not require a highly technical background in computer programming or computer science, but an interest in project management and the implementation of our technology solutions.
You will also need a strong interest and motivation to start and develop a career within the logistics / supply chain industry in the UK market, and a passion for providing an excellent service to our customers, with innovative ideas and practical solutions.
Graduates need to be fluent in English, fully mobile to travel within the UK (graduates will be required to relocate for their placements whilst on the programme), must hold a valid UK driving licence at the start of the programme and be eligible to work in the UK for the full duration of the programme.
Finally, we look for enthusiastic and open-minded individuals looking to get the most out of the programme. Those who are sensitive to diverse working teams and environments, are a confident communicator and are able to tailor their communication style according to the audience are who we are seeking.
What has been the highlight of working in Business Technology at DHL?
Laura: The biggest highlight is the vast amount of projects and work you are able to get involved in. There are so many different opportunities which allow you gain the most experience and develop skills.
What advice would you give to someone applying?
Chrissie: My advice for applying would be to research the company, look at the role profile for the job you are applying for and tailor your application to ensure you meet the requirements of the role.
Before any stage of the process, make sure you understand what is being asked of you – what is being assessed during this activity? Is there any practice I can do beforehand? How best can I prepare for this?
What's your best advice for doing well in assessment centres?
Chrissie: Read through the information you have been sent by the company – understand what you will be required to do on the day. And, as stated above, research the company – look on their website, look on their graduate pages, look at press releases to see what is happening in the company and look at other magazine articles.
It is important to come prepared. Think about what you might be asked in the interview and think about some examples of where you have demonstrated the particular competencies they are looking for. Make sure you know where you are going and who you need to ask for. On the day, get to know the assessors and speak to them over lunch and at breaks if you get the chance.
Do you offer roles in Procurement?
Chrissie: The DHL Graduate Programme has four streams:
– Supply Chain & Logistics
– Human Resources
– Business Technology
– Finance
We also offer a Work Placement programme for undergraduates who are studying for a sandwich course at university, who are required to spend a year in industry in Year 3 of their studies.
Where do you think the company is headed in the next 5 years?
Chrissie: You can find more information on DHL's future strategy on our Logistics home-page and also our Strategy 2020 page.
Connect with Debut on Facebook, Twitter, and LinkedIn for more careers insights.