A great house comes with great responsibility. Stay woke, folks - know about your renting rights as a tenant in the city of London.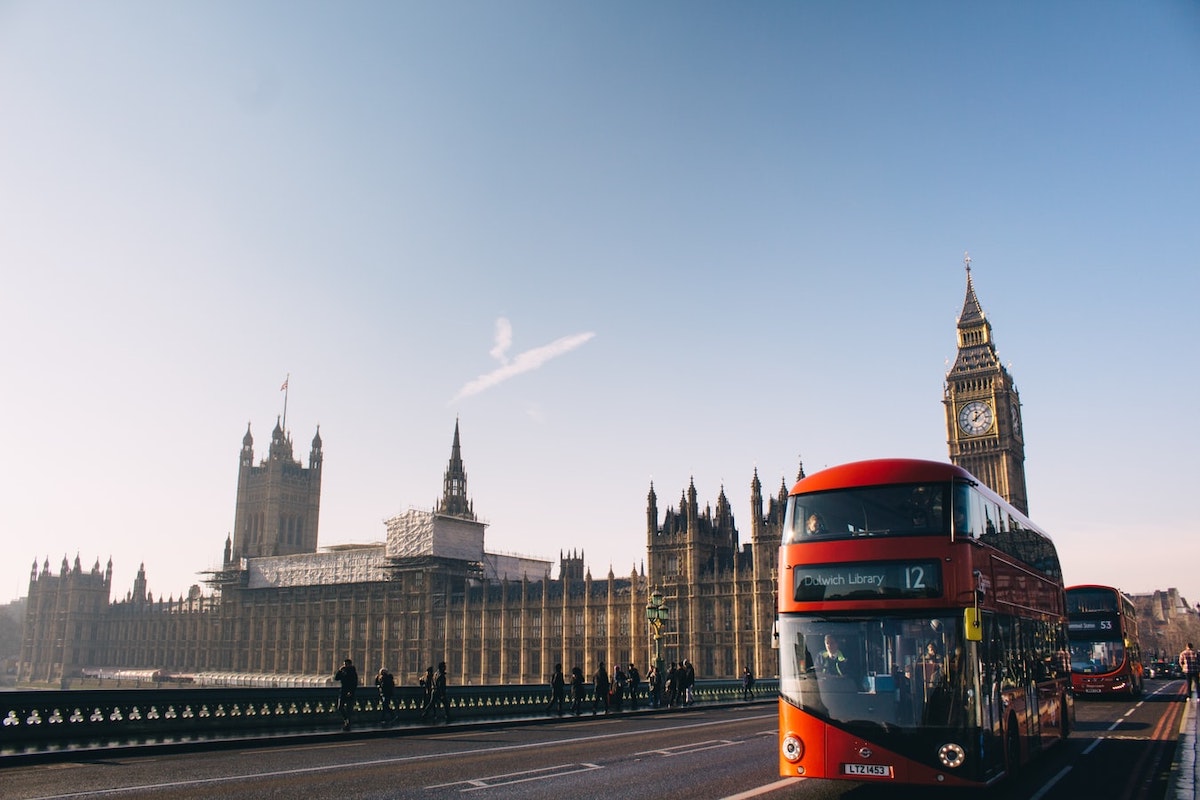 This post is part of our ultimate guide to moving to London as a graduate. So, you've found yourself a house in London! However, a great house comes with great responsibility. Take a look at this guide to your renting rights to stay informed.
Unless you're super lucky, your first time residing in London will probably involve you renting a property. So here is a full list of all the things you need to know. Buckle up kiddos. This won't be a fun read, but we promise to keep it as simple and practical as possible.
Your tenancy agreement
First things first. Don't move in somewhere without having a tenancy agreement. This is a contract between you and your landlord. Legally, this can be written or oral, but we must stress the importance of getting this in writing. You don't have a right in law to one in England and Wales, but you do in Scotland. If your landlord or agency don't want to provide a written tenancy agreement, this is a definite red flag.
A proper contract will be fairly detailed, around 5 to 12 pages long, and full of rules. Rules are great. They keep everything in place so less conflict can happen.
Your tenancy agreement will contain two kinds of terms (rules). These are express terms and implied terms.
Express terms are the list of bits that's included in your tenancy agreement. These are usually specific to your rent arrangement, such as your name and your landlord's name, period of tenancy, amount of rent payable, etc.
Implied terms are obligations you and your landlord have that may not be in the tenancy agreement. These terms are given by law and are implied into all tenancy agreements. These are important. If your landlord tries to put in a 'sham' express term into your contract, the implied terms can override them.
Express terms in your tenancy agreement
Make sure you have these terms in your tenancy agreement as a bare minimum:
Your name, your fellow tenants' names, your landlord's name and the full address of the rented property
The commencement date of the tenancy
How much the rent and the deposit is
What the full payment will include, such as council tax, electricity, water
When the rent will be reviewed
The address for the landlord or agent who will be managing the property
Details of whether other people are allowed to use or reside in the property
The length of notice you and your landlord need to give if you want to end the tenancy. (Note, there are statutory rules surrounding this depending on your type of tenancy. See the next main section for details)
Implied terms in your tenancy agreement
There a quite a few legal obligations that can apply to most tenancy agreements. You can check out the full list on the Gov.UK resource here. Here are a few common ones to give you an example:
You have the right to live in a property that's safe and in a good state of repair
As a tenant, you have the right to know who your landlord is
Tenants have the right to live in the property undisturbed
You have the right to be protected from unfair eviction and unfair rent.
Types of tenancy and how they affect your rights
The four most common tenancy types are Assured Shorthold Tenancies (AST), periodic tenancies, and assured tenancies.
Assured Shorthold Tenancies
This is the most common type of tenancy. They usually include a 'fixed term' of 6 or 12 months. If there isn't a fixed term, the tenancy is called a 'periodic tenancy'.
Under an AST, as long as the terms of the tenancy aren't breached, the landlord cannot regain possession until after the fixed term is over. This is unless you mutually agree you can.
However, after this fixed term ends, the landlord can regain possession of the property by giving you two months notice in writing.
Periodic Tenancies
Want to extend your AST? You sure can if you and your landlord agree to it. You can actually turn it into a periodic tenancy without needing to issue a new agreement. This happens when neither the landlord or tenant make any new arrangements after the AST has ended.
If the landlord wants the property back, they still need to give you two months' notice. If you wanted to leave, you need to give one month's notice.
Assured Tenancies
This is exactly like an AST, except this agreement can only be ended by your landlord if you seriously breach the terms of your tenancy agreement. There's more security in your tenure with these kind of agreements, but this is rarer.
A note about live-in landlords
Right, so, if you move in with a resident landlord, you have less rights than if you have a live-out landlord. Instead of being classified as a 'tenant', you are a 'lodger' or an 'excluded occupier'. Any contract you sign with a live-in landlord will NOT be an AST or periodic tenancy.
A live in landlord will only need to give you something called 'reasonable notice' to ask you to leave. They'll also be allowed to bar you from doing things like putting locks on your room. The main difference between a tenant and a lodger? A tenant legally 'owns' the space they rent. A lodger doesn't.
Make sure you have a really transparent written agreement if you're moving in with your landlord. This should include things like the notice period (this is usually 28 days), and an agreed list of house rules.
Deposits and inventories
Woop, deposits! Otherwise known as the thing that puts a massive dent in your bank account when you move house. Yes, that money is difficult to part with. However, it's a quantifiable symbol of trust between yourself and your landlord, so it's a worthwhile investment.
A few things to keep in mind:
A deposit is usually equal to around four to six weeks' rent. You pay it to the landlord or to the agency.
If you have an AST where a deposit has been taken, that deposit needs to be protected by one of the government approved Tenancy Deposit Protection Schemes. Find more information about them at Gov.UK's website.
You get all of your deposit back! So don't stress – if you return the property to the same condition as when you first moved in, you're golden.
This is how to get all of your deposit back at the end of your tenancy
Make sure you get a detailed inventory done at the start and end of your tenancy. This means listing all of the furniture and fixings in the property and taking stock of their state and condition.
Take photos of everything. If you can, do this every three months or so. This is so you have a record of the fair wear and tear.
If the landlord or agent is doing an inventory prior to you moving in, insist that they do so in your presence. If this isn't possible, request on seeing a copy so you can verify it. Inform the landlord or agent in writing if it's wrong.
In the inventory, confirm the state of the property's cleanliness and state. Note down all pre-existing marks, scratches, bits that have fallen off prior to you moving in, etc.
Sign and date the inventory and make sure both you and your landlord/agent have a copy.
During the tenancy, if there have been any repairs or changes to the property, get ?the ? receipts ?. Meaning, keep records of any furniture removal, repairs, and any correspondence with your landlord about this.
Return the property to its original state at the end of the tenancy. Seriously. Clean everything, and if you've moved stuff around, check the photos from the start of your tenancy for reference.
Check through your tenancy agreement for unexpected cleaning/fixing obligations. For example, my old contract had a weird clause in it about professionally cleaning the blinds! Apparently, a wipe-down wasn't enough to satisfy the express term, so we had to make sure to get a professional cleaner in.
Make sure your landlord or agent is present during the final end-of-tenancy inventory check. This is so you can absolutely confirm they were satisfied with the condition of the house.
Your obligations as a renter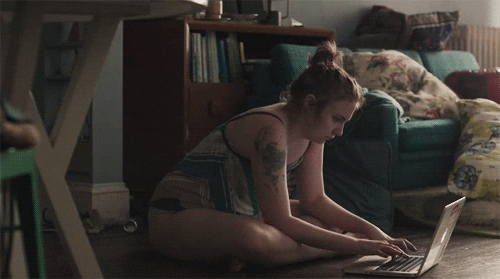 You got responsibilities, folks. The good news is that they aren't massively difficult, so, you know, no excuses.
Pay rent on time. (Duh.) What usually helps is if you set up a direct debit from your account so you never forget.
Pay yo bills on time. (Double duh). Make sure you understand which bills are your responsibility from the get-go. This can include utilities, TV licence, Internet, etc.
Respect the property. Yeah, it's your space but keeping it clean, tidy and in a good condition is important.
Respect yo neighbours. For example, no noise unless you've spoken to them in advance about that house party you were gonna throw.
Tell your landlord if all tenants will be away for more than 14 days. This affects their insurance policy!
Keep the property secure – so no leaving the doors and windows unlocked and vulnerable.
Do basic maintenance where appropriate (such as change light bulbs and smoke alarm batteries). Tell the landlord about more advanced repairs and maintenance.
Don't alter the property without express permission from your landlord. Yeah that print might look good on your bedroom wall, but not when it'll cost you a chunk of your deposit.
For goodness sake, don't do anything dodgy or illegal.
What your landlord is allowed/not allowed to do
Landlords are a mysterious bunch to most renters. In my experience, either they're super-involved (almost too involved), or completely hands-off. However, they do have obligations to you as a tenant too.
Your landlord is not allowed to suddenly evict you. They'll legally need to give you two months notice.
Your landlord can't just barge into the house. They own the property, but it's your home. They must give you 24 hours notice – make sure this is in the tenancy agreement.
Your landlord can't just put up rent willy-nilly. They can only do so every time a tenancy expires, so it depends on how long the tenancy is. Even so, you can ask them to justify the increase – check their rate against the Valuation Office Agency.
Your landlord is responsible for the building. This means they have to insure the property and pay for the cost of repairs to the structure and exterior.
Your landlord is obliged to keep you safe. Soft furnishings must comply with the Furniture and Furnishings (Fire) Safety Regulations 1988. Gas appliances, fittings and flues must be safe for use and that installation, maintenance and annual safety checks are carried out. They must give you a certificate called a CP12 showing everything is safe. Also, they must make 'reasonable adjustments' to accommodate tenants with disabilities.
Your landlord can't do dodgy, illegal things. They can't change the locks suddenly, cut off utilities, interfere with mail, threaten you, or neglect the property.
So there you have it!
Have a great time renting in London, guys, and well done for reading all the way down. Bookmark this and make sure you and your fellow flatmates read this thoroughly. We recommend doing so with coffee tho. ☕
Check back next week for our next post in the guide:
Your guide to getting around London like a true Londoner