Ever wondered what's involved when you take professional qualifications? We spoke to EY about how to juggle studying and working.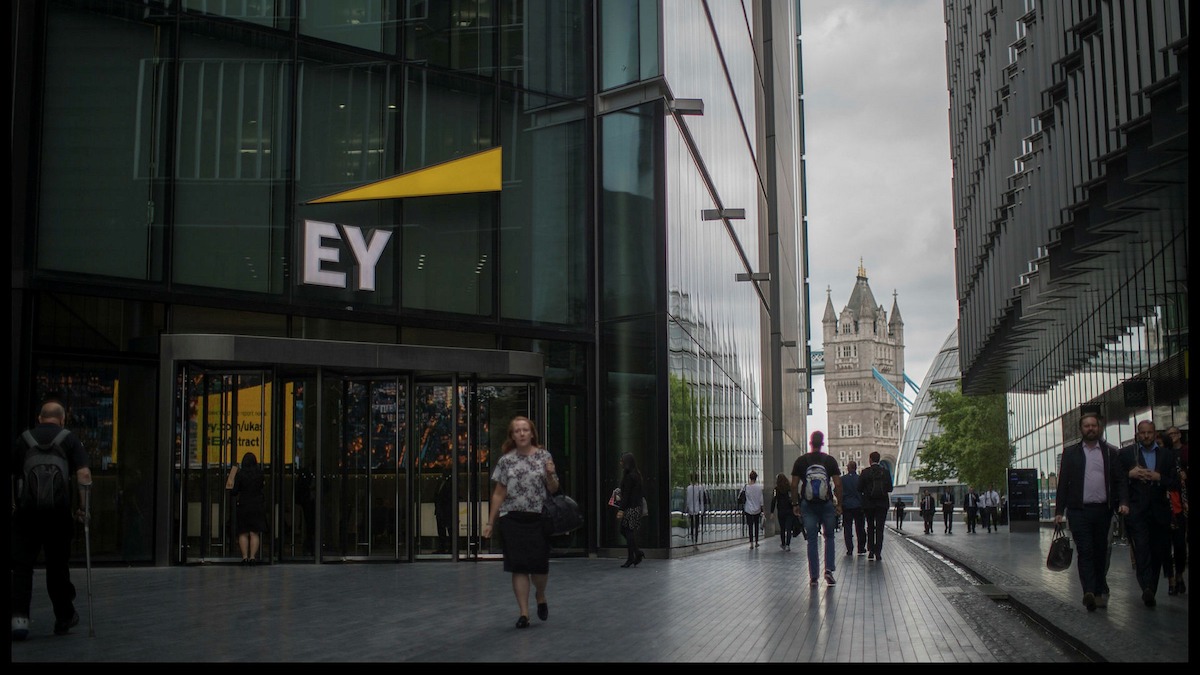 Professional qualifications can seem baffling for those outside the consulting industry. Studying and working at the same time? How does that happen? For those who are wondering what professional qualifications are all about, and exactly how they can boost your career, we sat down with EY to get some insider knowledge.
Helen Kelly, EY Student Attraction Advisor and Tishina Tapfumaneyi, Transaction Advisory Services Analyst, answered all your burning questions about exactly what the qualifications involve and how you you can juggle them with your job. They explained the ins and outs of qualifications including ACCA and CIMA, the grades you need to pass, and how they can boost your career prospects.
You can watch Helen and Tishina talking about the kind of support you'll receive while studying below, but don't forget, to watch the livestream in full, just head to the DebutLive tab of the app.
The pair answered loads of great questions from those who tuned live, and you can find the answers to the rest below!
If you don't have an Accountancy/Economics degree, would you recommend getting some relevant work experience to boost your application? And where would you be able to find such work experience?
You may not realise it but the skills from your degree are transferable so you don't need an Accounting/Economics degree to make an impact in business. We would suggest (depending on what year of uni you are in) applying to early year programmes.
At EY we have programmes that we run in April (Discover EY) that are 2-day programmes to give you a better understanding about business and/or technology. Or you could also try internships – which give you a four or six week opportunity within EY. You'll be doing real client work and get a greater understanding on what it's like to work in professional services – if you do well you'll be offered a graduate role!
Are there opportunities to move between service lines?
Once you've finished your professional qualification there is opportunity to move within the organisation. You can have those discussions with your career counsellor.
Can you give an example of a time you've been at work and drawn on something you've learned through your qualifications?
Tishina: A particular example I can give is when having to perform an analysis on a particular company, one of the tasks involved analysing a company's annual reports.
I found the Financial Reporting modules I studied proved useful in helping me to understand financial information in a company's annual reports. Also the knowledge gained in the Finance modules was useful when it came to calculating ratios and trade multiples as part of the analysis.
How are the qualifications graded? Do most people who take them pass?
Each professional body has different pass rates but they tend to be fairly high. On average, the pass marks are around 50. Everyone is different and we give all our people study time off, and are very accommodating and considerate to those undertaking their professional qualifications.
And while not everyone passes, you are given a second opportunity if you aren't successful. We recommend that when undertaking professional qualifications you put the training and studying in, so you are successful first time around.
What other training and mentorship does EY offer?
We have lots of internal training programmes that our staff can sign up for. There are also service line specific programmes that are designed to develop our people within their speciality. All of our people are assigned a career counsellor to help with their careers progression. You're able to choose a career mentor too, who can help you achieve your career goals.
What is the social life like at EY?
Office social life differs depending on the office and it also differs within teams you work with (some teams have more social outings than others). In general, however, teams are open to social outings and ideas, so you can be someone that drives the team's socials.
Based on your experience, how did you answer the 'Why EY?' question?
Helen: I chose EY as I found them to be the most forward thinking of the Big 4 and I really related to their diversity and inclusion strategy. I found the removal of academic requirements appealing as it showed they were serious about opening doors for everyone, rather than a grade at school or university determining how well someone will do within the organisation.
I would recommend watching our previous live stream where we talk about this.
Tishina: EY are pursuing a vision called Vision 2020 in which the company is targeting to be a $50bn professional services organisation by 2020. For me, Vision 2020 means there's lot of opportunities available for me as an individual for progression and new experiences.
What's the structure like for CIMA?
The CIMA qualification is made up of four parts that you will study and complete examinations for. You will be taught by qualified and highly experienced tutors who are subject matter experts and you will be taught through a combination of lectures, class discussions, classroom exercises and questions.
Studying for your CIMA qualification with be different to studying for a degree and will be made up of a mixture of studying at college and home study days, too.
How did your personal values align with EY?
Helen: I really believe that opportunities should be open to everyone, regardless of their academic results, so I was really pleased to find that EY were the same.
Tishina: EY have a strong people culture; they care about you as an individual and there's a strong team environment. These values are really important to me.
Also, at EY you're encouraged to take active steps for learning and development. I strongly believe in personal development and outside of work I am involved in a number of personal development activities.
What types of degree other than Economics/Maths does EY accept?
For the majority of our programmes we welcome applicants from all degree backgrounds. Only a small number of our positions require a specific degree, so do check the requirements of the programme you're interested in for more details.
It's your natural strengths that matter to us – some of our highest achievers have studied subjects totally unrelated to the work they do! Find out more here.
Connect with Debut on Facebook, Twitter, and LinkedIn for more careers insights.