Want to make the most of being in the capital in 2018? Our ultimate London 2018 bucket list will give you a year to remember.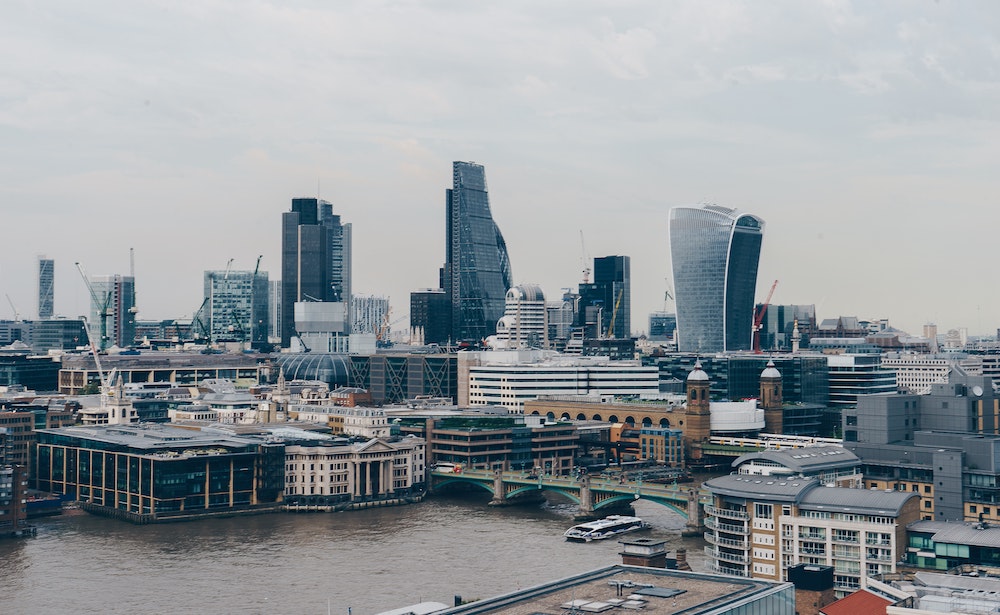 Whether you're fresh to the capital or a hardened city-dweller, we're all guilty of failing to make the most of all the opportunities right on our doorstep. In one of the biggest, most exciting metropolitan hubs on the planet, there's so much to see and do. But if you're anything like me, you often find yourself slipping into a routine of a quick trip to the pub followed by Netflix and bed.
If you find yourself stuck in a rut and regretting not making more of what the capital has to offer, set yourself a monthly challenge. Take the time to do something you've never done before, whether that's sightseeing, going to a show or attending a super cool event.
We've put together our guide to some of the biggest events taking place across London over the next twelve months to help you get started, but these only skim the surface of just how much is going on. Whatever you end up doing, just get out there and make 2018 one to remember!
January – Lumiere
From 18th – 21st January the entire city will be lit up with magical light displays, sculptures and street performances. Lumiere is a chance to see the city like you've never seen it before. In this year's event, famous artworks will be bringing iconic architecture to life.
For the full experience, start at King's Cross and wander through Fitzrovia, Mayfair, and London's West End before ending up at South Bank. Expect crowds but some quality content for the 'gram.
February – Chinese New Year parade
This year we'll be ringing in the Year of the Dog, and what better way to do so than with the biggest celebrations outside Asia in London's West End? Expect a traditional parade with a dragon and lion dance at 10am, followed by a full day of Chinese music and dance shows, and LOTS of delicious food.
Finish the festivities off with a pyrotechnics display at Trafalgar Square. It's a fascinating and wonderfully fun event to be a part of.
March – Kew Gardens
It's easy to get trapped in the London bubble and forget that there's a whole other world outside the realm of the city. The perfect way to get back to nature and forget about tube lines for a day is through a trip to Kew Gardens.
A mere 30 minutes from Central London you'll find a treetop walkway, glistening lakes and Victorian glasshouses, and a stunning 17 metre hive structure. Plus, in April you'll be able to visit the Orchid Festival, with beautiful bouquets and hanging baskets inspired by Thailand.
April – London Marathon
If you haven't managed to get a coveted spot among the 40,000 runners who take place in the marathon every year, then still head into the city to soak up the action. Bring some jelly babies or ice lollies to help the runners along their way (and be thankful it's not you).
May – Museums at Night
Working the 9-5 life means that you often only get the opportunity to explore museums and exhibitions at weekends, when they're at their busiest and full of small excitable humans known as children.
But Museums at Night opens some of the biggest museums and exhibitions for a series of events in May. Previous events have included talks, live music, cocktails and theatrical performances, and although you often have to pre-book, limited numbers mean that you can guarantee the crowds won't ruin the show.
July – Wimbledon
You might think rubbish weather is the defining aspect of British summer, but we prefer to think of tennis and strawberries. Head to Murray Mound (or Henman Hill as it was previously called) for the excitement of the live action. You'll have to pay ВЈ20 for a ground admission ticket, but as long as the weather is fine, sitting among the crowds to watch the action on the big screen is pretty exhilarating.
June – Trooping the colour
We love a bit of pomp and pageantry in London, don't we? And trooping the colour is the definition of over-the-top state celebration. The Queen's birthday parade features 1,400 officers, 200 horses and 400 musicians.
You have to apply for tickets by ballot in early 2018, but you can catch a glimpse of the Queen and Royal Family as they travel to and from the ceremony on The Mall. Even if you're not a fan of the Royals you can easily get swept up in the excitement of it all.
August – Notting Hill Carnival
A truly iconic spectacle and a significant event in Black British culture, Notting Hill Carnival has been bringing colour and music to the streets of Kensington since 1966. It attracts around one million people every year, making it one of the biggest street festivals in the world. Taking place every Augyst bank holiday, it's the perfect way to round off summer. Put on your waviest garms get down there for the ultimate boogie.
September – Pearly Kings and Queens Harvest Festival
This is some proper traditional Old England stuff. A range of 'Pearly King and Queens' in black elaborately adorned suits celebrate the Autumn harvest with traditional entertainment in front of Guildhall. Think Morris dancers, a maypole and marching bands – a proper old-fashioned knees up.
October – Explore Hogwarts
Even if you're not the biggest Harry Potter fan on the planet, the Warner Bros Studio Tour is pretty impressive. The tour is full of magical delights; a stunningly intricate model of Hogwarts, Diagon Alley, butter beer, the triple-decker Knight Bus and the Great Hall. At Halloween you'll be able to attend extra spooky events and attractions, including a lavish Halloween feast if you want to go all out.
November – Winter Wonderland
Popping this in November instead of December, as battling literally hundreds of people just to get an overpriced German beer is no one's idea of fun. In November, it's much quieter (although still overpriced). The extra space will give you the opportunity to marvel at just how massive and mesmerising this place is.
Pick a ride that takes you up high and you'll be able to see it's full scale from a birds' eye view. Neon lights for as far as the eye can see, plus there's table dancing, candy floss, ice skating and lots of German sausages. The ultimate winter treat.
December – New Years Fireworks
Finish off the year with London's outstanding fireworks extravaganza centred around the London Eye. Yes, it will be crazy busy and you might end up starting 2019 with the most hideously busy tube journey of your entire life, but it's guaranteed to be one of the best pyrotechnic displays you'll ever see.
Connect with Debut on Facebook, Twitter, and LinkedIn for more careers insights.