Blog
Looking For A Graduate Scheme That Really Covers Everything? This Could Be The One.
Applications for the BCA Graduate Development Programme are closing on 31st March. Click here to apply. What do you want to do once you graduate? Perhaps you know exactly what area you'd like to work in. More likely though, you're one of the thousands of graduates who aren't quite…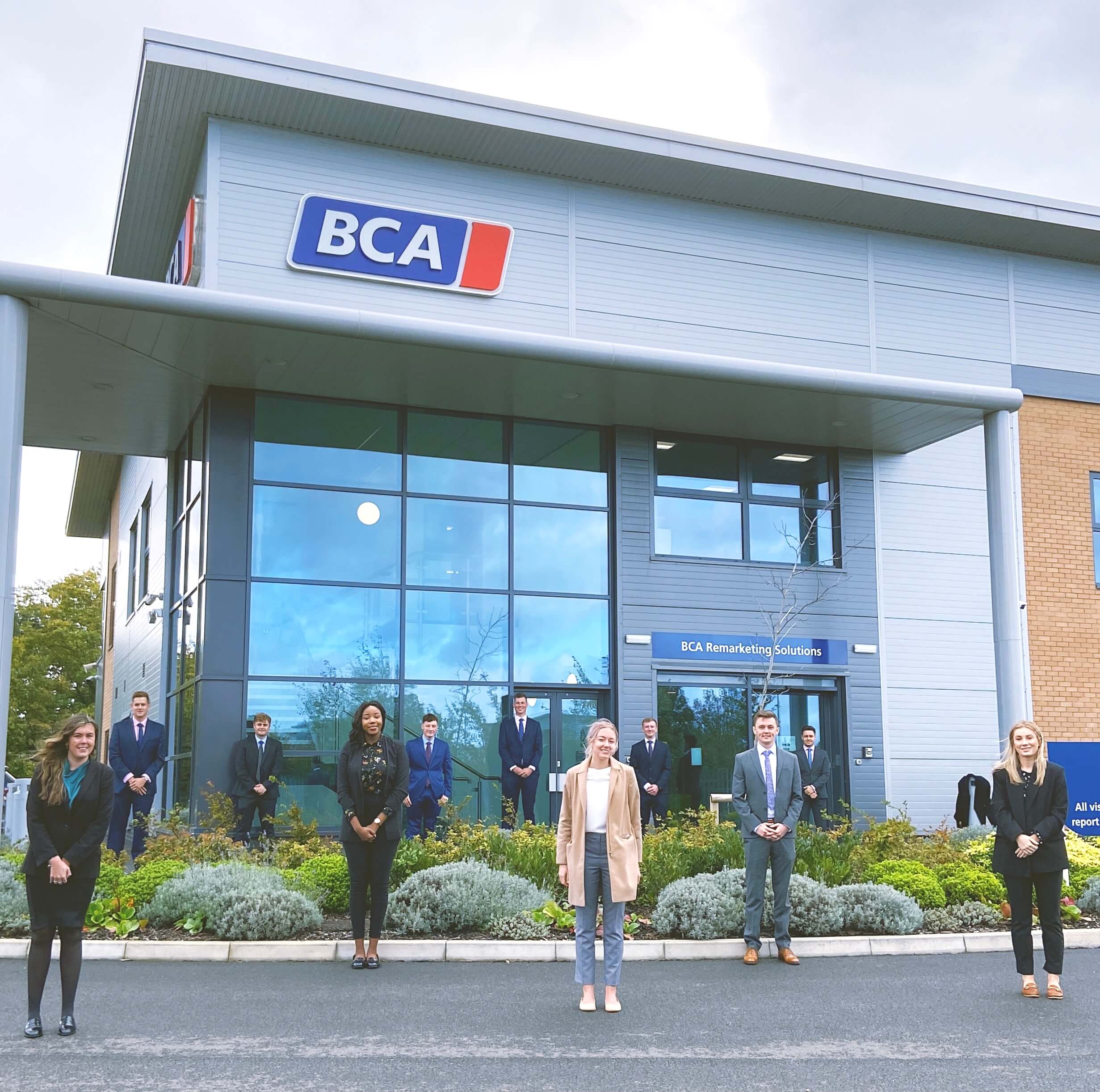 Applications for the BCA Graduate Development Programme are closing on 31st March. Click here to apply.
What do you want to do once you graduate? Perhaps you know exactly what area you'd like to work in. More likely though, you're one of the thousands of graduates who aren't quite sure what they should do next. And you're not alone.
A recent survey from Deloitte found that almost half of all millennial and Gen Z workers were planning to leave their current job within two years, while just 28 percent had plans to stay for longer than five years. Similarly, a previous study by Graduate Prospects found that almost one in five graduates weren't sure how to progress their careers.
It's Vital To Find Out What Works For You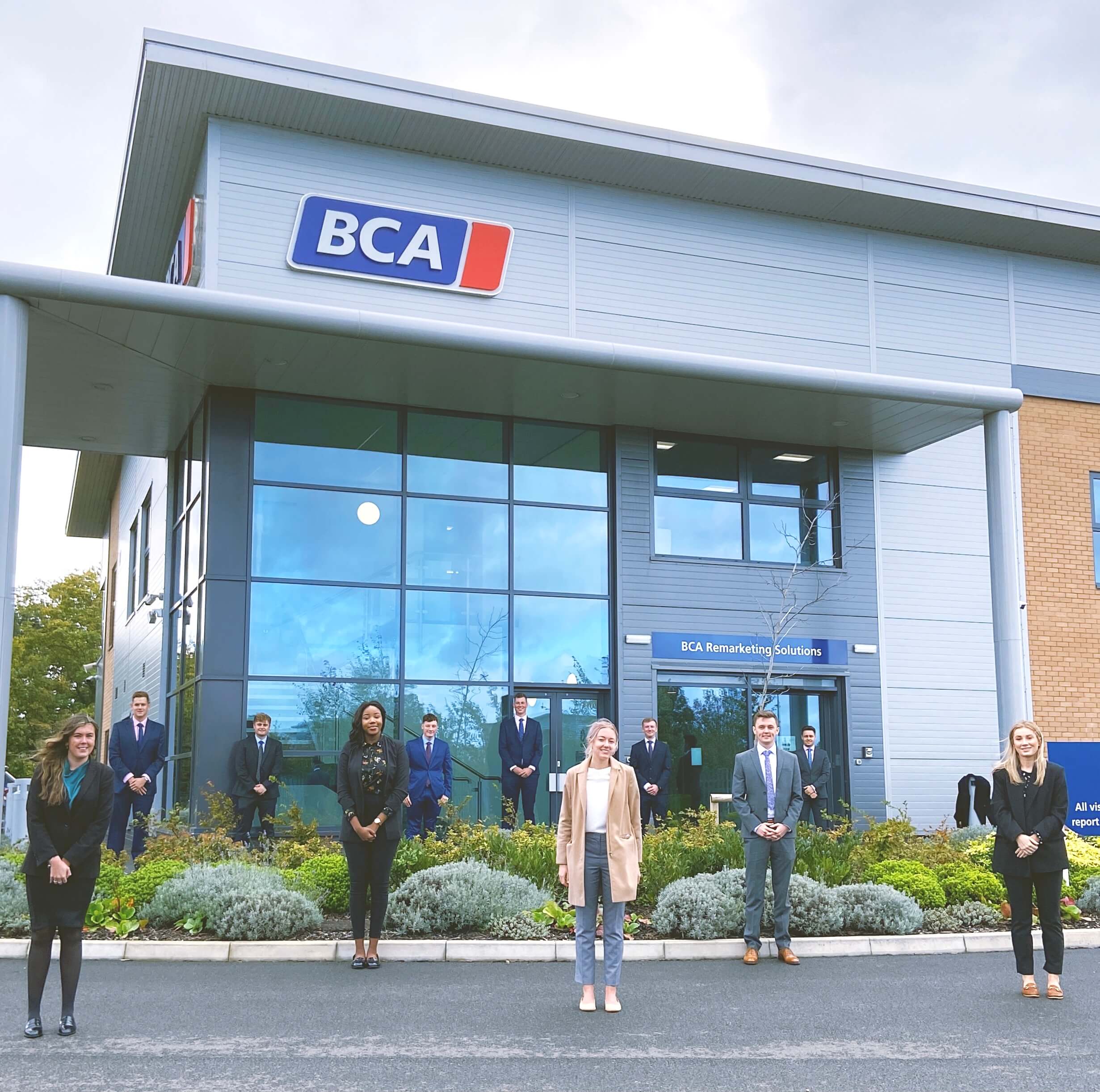 If it's a feeling you're well acquainted with, it can be difficult to know what to do next. Whilst it might sound obvious, the key is to make sure you spend enough time figuring out what's important to you. On a practical level this could mean many things – perhaps you need a bit of time out to reflect, maybe you need to do some deep research into various careers, or for some people it's literally a case of trying a few things out.
While we wouldn't necessarily advise chopping and changing between too many jobs immediately after you graduate, you can make sure to pick a graduate scheme that allows you to experience various aspects of the business. "Our Graduate Development Programme is now entering the eighth year and we have learnt a lot," say the team at BCA, sister company to WeBuyAnyCar.com and cinch – all owned by Constellation Automotive Group (formerly BCA Marketplace).
"What we do know is that at this stage of your life not everyone knows exactly what they want to do," they continue, "so our rotational programme gives you the opportunity to explore different areas of our business and then choose the career path that is right for you." As well as completing eight placements across areas from logistics to sales, they've also got more than 50 locations across the country you could end up working at.
'The Scope To Gain Experience In All Areas Of The Business Is Endless'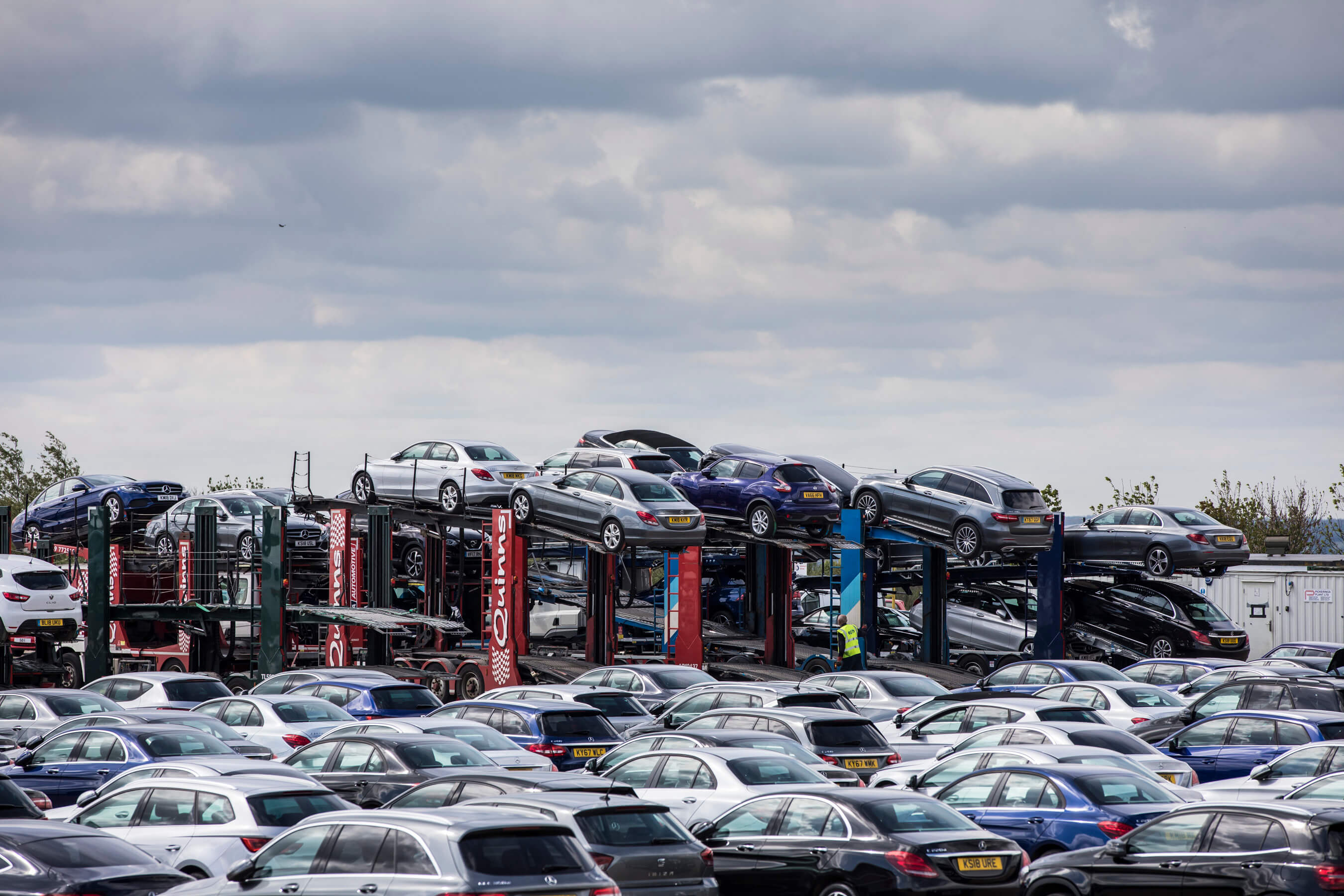 When asked what kind of jobs their graduates end up getting into, BCA told Debut Careers previous employees were now working in areas such as; operations and customer support, data analysis, buyer development, or were employed as account executives. It probably goes without saying that it's a pretty impressive range of career options.
The 16-month scheme includes eight rotations across BCA, WeBuyAnyCar.com and cinch, as well as giving you the chance to work at a huge variety of locations. Graduates also receive tailored training and mentoring support, as well as the opportunity to boost their skills by studying alongside the programme.
"During the scheme there are so many opportunities to meet new people and gain experience," 22-year old Niamh Tynan tells Debut Careers. She has recently completed the programme, after graduating with a degree in Law & Politics at Keele University. "From working on the yard to senior management meetings, you are exposed to all levels of the business."
"Each placement is completely different," she continues, "so you develop a wide range of skills everywhere you go. The scope and opportunities to gain experience in all areas of the business are endless, with the best support along the way."
'Don't Worry If You Aren't That Into Cars'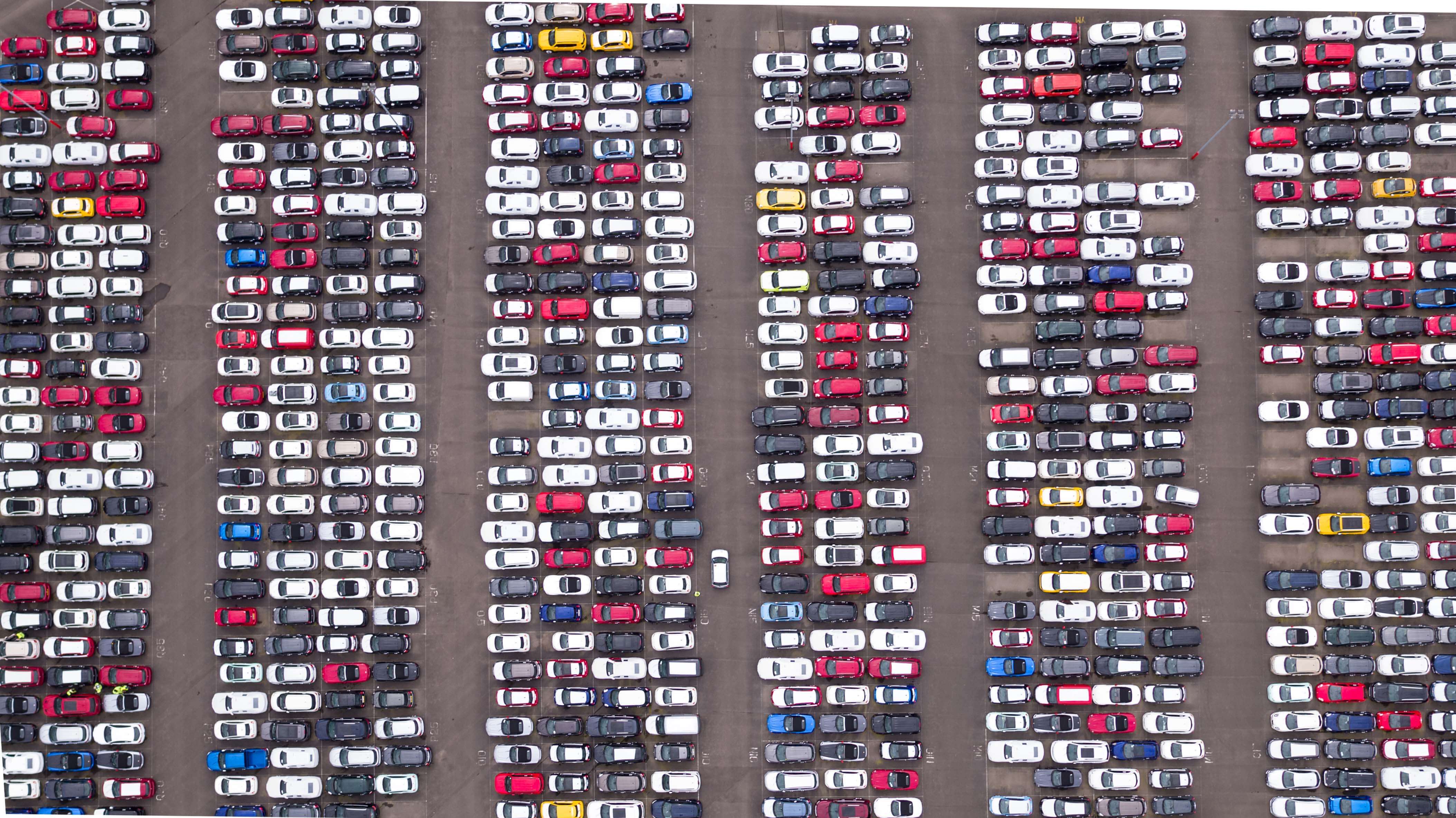 It's a sentiment also echoed by 24-year-old Jacob Brewin, who told Debut Careers he felt the scheme was "an extremely valuable and rare opportunity". "By experiencing the challenges that each sector of BCA faces, it allows you to develop a thorough understanding of the organisation," he adds, "and it helps to empower you to flourish as a future business leader."
But, just how do you go about getting yourself a place on schemes which offer such diversity? Another one of Constellation Automotive Group's graduate management trainees, who recently completed the programme is Tom Williams, who said the main thing for employers was to simply be yourself. "Be friendly, approachable, and inclusive," he told Debut Careers, "the loudest voice in the room isn't always the wisest."
"Be open minded and flexible," he adds. "There is a lot of travel involved, but with it comes tons of experiences and opportunities. Also, don't be afraid to put yourself forward even if you're not an instinctive leader, your insights and ideas are just as valuable as your ability to lead. Show willingness to throw yourself into everything."
Equally, Jacob stresses the importance of doing your research before you apply, therefore, read all the background literature on the business and study the website. He also advises, "If you get through to the interviews, assessment centre or presentation, just be natural. Don't worry too much if you 'aren't that into cars', different perspectives diversify the workforce and can lead to creativity and innovation."
'I'm Really Enjoying The Challenges That Each Day Is Throwing At You'
As with any job application, the key is to make sure you're personable, natural and have done your research. All the graduates we spoke to stressed how important it was to be flexible on the BCA graduate scheme, with several of them mentioning daily travel or hotel stays. But while there might be a lot of moving around, a scheme that allows you the chance to try everything out, can be a huge boost for your career.
Speaking of his experiences whilst on the programme, Tom concludes: "One of the most impressive experiences I've had was on my BCA auction placement, witnessing the record-breaking VWFS sale at the custom-built Perry Barr site, where about 1,100 vehicles were sold across three lanes in a matter of hours."
"The scale and pace of the operation is seriously impressive and the success of the sale was all down to the fantastic organisation and collaboration across all site staff – something that was really striking to witness. There has been loads to get my teeth into and I am really enjoying the challenges that each day is throwing at me."
This piece was developed in association with BCA. You can see more details about their graduate scheme and put your application in here.