The best/worst thing about emails? Not having read receipts. It's obviously great for the recipient – you can just keep ignoring that poor sap on the other end until you're ready to respond. However if you're, let's say, a job-seeker praying for that manna-from-heaven follow-up on a job application? You don't wanna keep waiting forever. Lucky for you, actual science has figured out how to get more responses to your emails – even from the busiest of individuals.
Apparently, it all depends on how you end your emails
If you're the kind of person who'd obsessively debate the subtleties between 'best' and 'kind' regards, your nitpicking has been validated. A study by email scheduler app Boomerang analysed over 350,000 email threads to discover that your email sign-off does matter.
Studying emails from over 20 online communities' mailing lists, Boomerang determined the eight most common email closers. 'Thanks', 'regards', 'cheers', 'best regards,' 'thanks in advance', 'thank you', 'best' and 'kind regards' were used more than a thousand times.
If you're already signing your emails off with one of these bad boys, you're in luck. These all yielded a higher response rate than the 47.5% response rate average.
Want to go even further? Get ready pals, because this is how to get more responses to your emails.
Sign off your emails with appreciation or gratitude to get more responses to your emails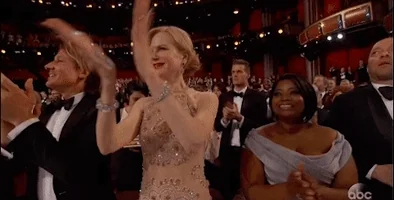 The official, scientifically proven best email sign-offs are as below:
"Thanks in advance" – 65.7 per cent response rate
"Thanks" – 63 per centresponse rate
"Thank you – "57.9 per cent response rate
The findings show that adding just one thankful sentiment in your emails gives you a 36 per cent boost to your chances of getting a reply. Whoa.
This was reaffirmed in a 2010 study in the Journal of Personality and Social Psychology, which found that people are actually twice as likely to answer emails containing the sign-off "Thank you so much!"
What if I'm still not getting responses to my emails?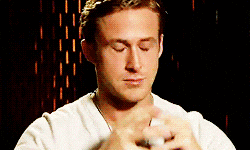 So… here's the bad news. A 2013 CareerBuilder survey of almost 4,000 workers revealed that 60% of job applicants never hear back from a potential employer. This is even after they've had a job interview.
"You can't take it personally," says LinkedIn career expert Catherine Fisher. She suggests that if you feel like you've been 'ghosted' by your potential employer, you should take the hint that you've probably not gotten the job. Instead, take the ghosting as an opportunity to learn.
Fisher says, "you have to realise that feedback makes you better as a professional. You're not going to land your dream job if you don't have feedback." Her suggested email copy was this:
"Hi, I haven't heard from you in a while and have assumed you have found a more suitable candidate. However, I would love to get any feedback from you that can help me grow professionally as I continue my job search."
I mean, we'd respond to that email. Defo.
Feature image via Unsplash
Download the
Debut app
and get Talent-Spotted by amazing graduate employers!
Connect with Debut on Facebook and Twitter