How does a company the size of HSBC ensure that the company culture is inclusive, and that opinions are heard? We investigated to find out.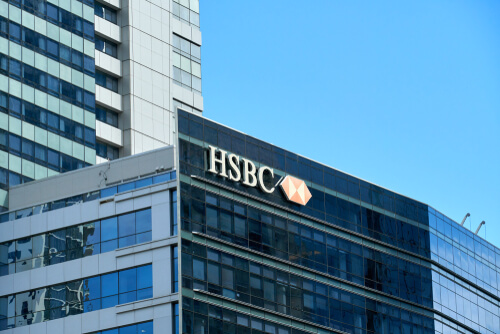 Right now, we're in an age where it's hard to stand out. Amongst a sea of applications, how do you showcase your personality to an employer? Well, it turns out HSBC may have the answer.
We spoke to three graduates who work for the multinational banking firm to gain an insight into their own perspectives of what it was like to gain a role within the company, and how it differed to many other application processes out there.
Not only that, but we also got a glimpse into the working life of a grad in the banking world and some examples of the opportunities that grads have to make their mark on the company. Intrigued? Well read on for more…
A refreshing application process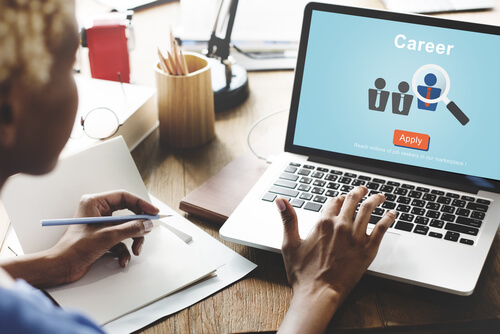 Rather than asking for the traditional CV, HSBC invites graduates to go through a short application before automatically moving on to the full online application system. This "online immersive assessment" is designed to provide students with a real insight into the culture of HSBC using real-time scenarios to provide an in-depth understanding.
Christy Simanjuntak, RBWM Graduate Trainee – Advance Propositions Manager – Banking & Propositions, states: "The application process was straightforward. It took me less than 10 minutes to input my details!"
Not only that, but the process looks to match people to roles through their strengths, behaviours and individuality, as opposed to purely on skills and experience. After all, many people can have similar backgrounds, but everyone is different and works differently, and this can have an effect on a team dynamic.
Tamir Ahmed-Choudhury, Jade Proposition Manager (RBWM Graduate trainee), comments: "There was an emphasis on making sure your values, mind-set and motivations were aligned with the company."
"This allowed me to feel comfortable in drawing upon experiences from all parts of my life and really demonstrate attributes through examples that resonate most with me." Applications like this ensure that your attributes will fit in well with a particular role, and that's down to the strengths-based process that HSBC has implemented.
Psychometrics and strength-based recruitment is on the rise and are proving effective when it comes to matching grads into their careers; as Christy points out: "'Strengths based' measures what you are capable to do in the future, rather than what you have done in the past."
HSBC has decided to adopt the strengths based selection methodology to ensure that new employees will not only perform exceptionally well in their role, but will have a genuine motivation and energy for what they do. When using strengths in a recruitment context, it provides a more engaging candidate experience, leading to better hiring decisions, reduced time to offer and lower attrition rates.
Once in role individuals are higher performers, experience less stress and absenteeism, show increased levels of motivation and report higher job satisfaction – all because individuals are using their strengths experience in a role.
An inclusive environment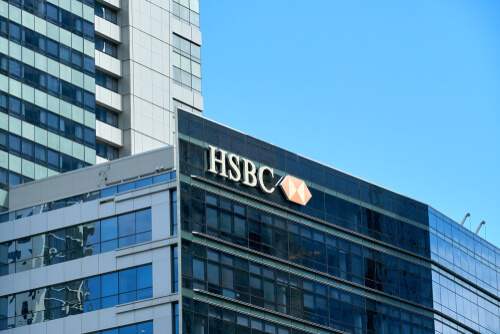 Despite being in a large company among many other graduates, HSBC trainees have many opportunities to express themselves and their opinions. "Your opinion is weighed in and appreciated during meetings. Where you have demonstrated achievements and understanding, you will be given project ownership," Christy explains.
These sorts of initiatives are also incorporated into business life at HSBC. Interns and grads have the chance to chat to other inspirational figures in the businesses and contribute fresh ideas to more senior figures in the company. Bowen Sun, Commercial Banking Management (CMB) trainee at HSBC supports this, claiming: "People are open and connected. I feel comfortable to ask for help from my colleagues, and even senior managers."
Graduate work is also recognised and valued at HSBC, as Tamir discusses: "I undertook a piece of competitor analysis at the very beginning of my rotation which has then been used to support and reshape the thinking of the senior managers in my team. It has been used and drawn upon in multiple strategy proposals as well as the AOP."
Driving D&I initiatives is one if the biggest elements in HSBC. The banking giant has been recognised as Company of the Year at the European Diversity Awards for multiple campaigns, including launching gender-neutral pronouns and testing a guide on learning how to manage money with dementia. Tamir also states: "Personally, the inclusion of multi-faith rooms and facilities has shown HSBC's support of embracing different faith practices within the workplace."
LGBT+ is also massive part of this culture, as Christy relays: "Last month, employees were invited for the LGBT+ Event in Birmingham. While working for HSBC, you will learn that you can be different and still find a place in this large community." At such events, the company invites senior employees from the LGBT+ community to share their own stories and offer advice to attendees.
A wide variety of backgrounds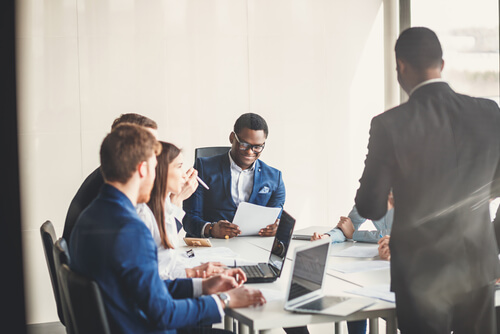 Now, it can be easy to dismiss the idea of applying to a company like HSBC if you don't have a degree related to finance. However, the company does not – we repeat, not – require graduates to have studied in this area.
"I didn't have a background in finance," says Bowen, "but HSBC provides plenty of opportunities for graduates like me to become skilled professionals."
It's these opportunities that give graduates the drive to apply and come to work everyday. Tamir saw this excitement first-hand when attending a university careers fair and speaking to HSBC grads: "The enthusiasm and passion of the HSBC representatives sparked my initial interest in the company".
On their Commerical and Retail schemes, HSBC actively looks for graduates from different degree disciplines. From architecture, to business, to social studies – grads on this scheme needn't all come from the same background; instead, they must be able to build relationships, communicate effectively and learn lots about a business. Skills that are taught across a range of subjects.
Following this, you are then able to learn on the job and train up to become a skilled professional. Training and development can vary depending on a role; grads can undertake part-time study, use online resources, join employee resource groups around various topics and have a mentor in a more senior-level role that will be able to offer advice that can be used in building a future career at HSBC.
HSBC offers a variety of schemes across the four key business areas (Commercial, Retail, Global Markets and Global Private Banking) as well as within its support functions such as operations, research and security services. There are also international opportunities; for example, on the Retail Banking Wealth Management (RBWM) scheme, grads have the chance to be considered for roles worldwide once they have completed their rotations.
Being a part of a massive company may not initially seem like a place where you can make an impact, but these grads have proven that HSBC welcomes and promotes individuals from all walks of life, and allows their opinions to not only be heard, but taken on board and implemented into the business. The company also recruits for people, not parameters. So know that if you apply, you'll have the chance to showcase who you really are.
This article was written in collaboration with HSBC. Find out more about graduate roles and internships and graduate roles with HSBC on the Debut app.
Connect with Debut on Facebook, Twitter, and LinkedIn for more careers insights.