Are you looking to work on improving your public speaking skills? We've got everything you need to know to wow that audience.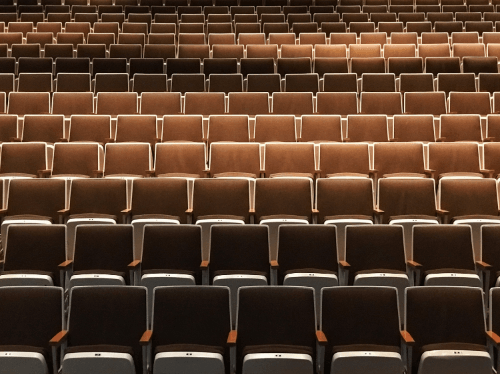 This article was written by an external contributor. Lydia Wilkins has some insider tips for anyone who has to master the art of public speaking.
If you're like me, you'll probably agree that the thought of public speaking is utterly terrifying. From having to give presentations at secondary school, to giving a lowdown of a project in boardrooms, there's a sense of dread when it comes to showcasing this 'unedited' version of yourself.
However, it is for many people practically unavoidable, especially once we enter into the next phase of our graduate lives. So I turned to Twitter and posed the question; just how can we succeed at public speaking?
Preparation is key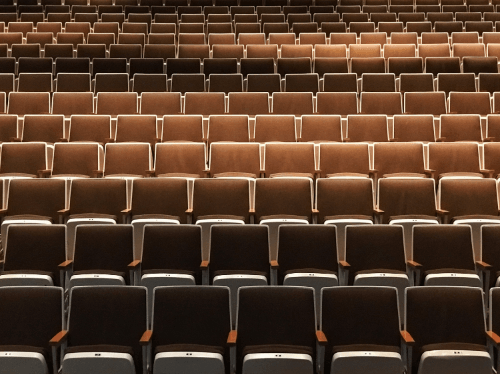 There's that age old saying, "practice makes perfect". I have lost count of the amount of times I was told this whilst struggling to master a new skill, or memorising facts and figures for exams. But I can definitely say that when it comes to public speaking that the more preparation you do, the better the presentation will be.
The press team behind Find Me A Gift agreed with this sentiment in my call out. They stated that some of their employees had started to attend a local speaking group, nothing that it helped with their confidence and how they spoke.
Show your passion
Passion speaks volumes. Fiona Thomas, freelance writer and author of Depression In A Digital Age, told me that the more excited you are by the topic you're speaking about, the more interested the audience will be. Plus you're the expert, so the audience will be learning something new from your opinion.
If you're interested in reading more into the subject, you may enjoy this piece by The Guardian. It also deals with the topic of establishing authority when you talk.
Be spontaneous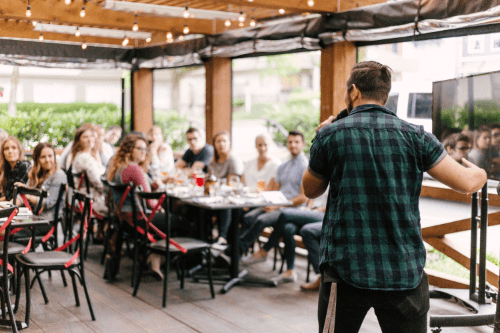 Sometimes being nervous can lead to us 'clamming up', where the words quite literally stick in our mouths. At times I've felt this myself, and it's all because of the little voice in my head that shrieks, "WHAT IF I MESS UP?!".
If you let this get the best of you, it can lead to a slightly wooden performance overall. Charlotte Moore from Smoothie PR suggests not reading "lots of copy from your PowerPoint slides", as it's highly likely that your audience will become bored or distracted if you don't vary up your speech a little.
Boost your confidence
While noting that preparation is everything, (see point one), Rebel Chocolate advises to practice what you're going to say in front of a mirror or a volunteer, and to try power poses. So even if you're still incredibly nervous, you can still #fakeituntilyoumakeit.
If you're technologically inclined, why not try using an app to help you succeed at public speaking? Annie Ridout is the co-founder of the free app Clementine, which is designed to help women believe in themselves and feel calmer generally. You can access sessions on confidence-building, as well as others such as de-stressing and helping with your sleep.
Myths don't always work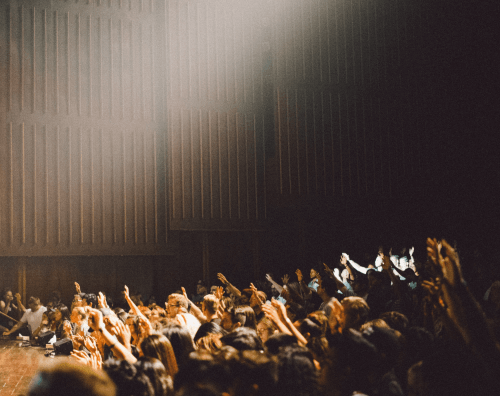 There are a lot of myths surrounding public speaking. "Imagine the audience naked" and "They won't laugh at you, you're one of them" among them. Personally, I've found that neither of these worked, and to be honest the first one is kind of inappropriate when you think about it.
Can't we scrap these myths for something more productive instead?
Instead, think about your weaknesses. What makes you nervous? How can you improve? What can you change about your speech? Know what you struggle with, and continuously work to improve that into a strength.
Download Debut and connect with us on Facebook, Twitter and LinkedIn for more careers insights.