If you're interested in building a sunshine-streaked career that leads with cutting-edge innovation, as it looks ahead to a brighter, cleaner future for the whole world (and why wouldn't you?) … …then solar energy is where it's at. Let's face it, solar is…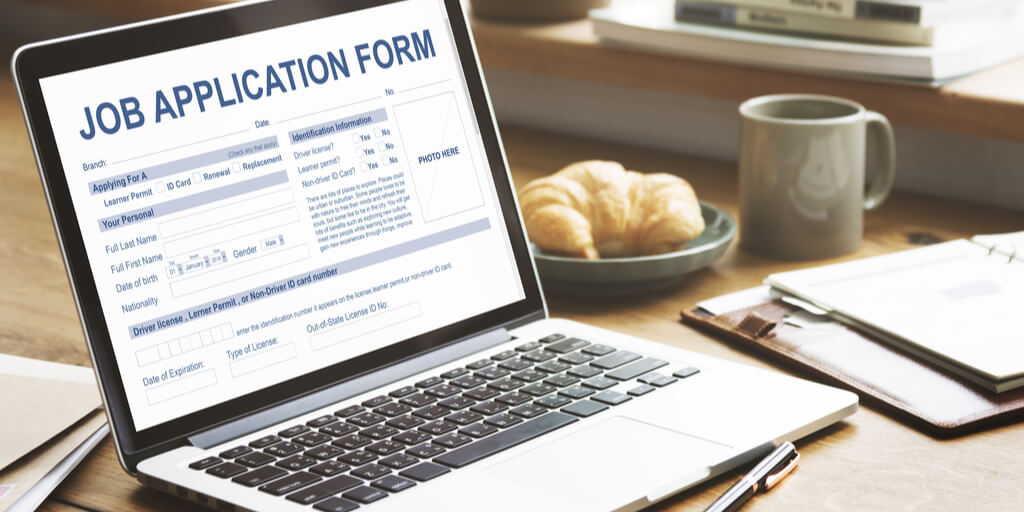 If you're interested in building a sunshine-streaked career that leads with cutting-edge innovation, as it looks ahead to a brighter, cleaner future for the whole world (and why wouldn't you?) …
…then solar energy is where it's at.
Let's face it, solar is one of those rewarding careers that'll make you swell with pride whenever someone asks that dreaded question… "so, what do you do?"
Why?
Because you'll be making a direct contribution towards safeguarding the future health of our planet, that's why!
You've only got to glance at the news to know that humanity is constantly clamouring for new ways to power our lives, our movements, and our work. Global targets, such as those that aim to reduce carbon emissions on an international scale, are essential for helping us tackle the hot topic of climate change.
("…so, that's me. Now, what do YOU do?")
The good news is that solar power is a particularly high-achieving member of the renewable energy gang (which also includes things like wind and hydropower, and geothermal energy).
Solar energy regularly blasts expectations out of the water, and investors predict that it will eventually take over from fossil fuels in generating the world's electricity.
In other words, you could think of solar energy as the world's next super-power!
Need more proof? Nearly ВЈ11.9bn of investment has been pumped into the solar energy industry so far, which is amazing when we consider that pre-2011, solar investment was pretty much non-existent.
What all that means is, solar energy is a growth-fuelled, investment-backed industry that's headed right for the top… so why not grab your shades and your suntan lotion, and come along for the ride?
Because as you can imagine, all that concentrated focus and investment is brilliant news for solar energy career seekers.
In fact, a recent publication by Forbes showed that the solar energy industry employed more people in 2016 than oil, coal, and gas… all rolled into one.
And just when you think those career prospects couldn't get any more dazzling, they do. Careers in solar energy aren't limited to those you can find in STEM fields – depending on your personal interests and chosen degree subject, you should be able to uncover plenty of fantastic opportunities.
What Kind of Career Can I Expect in Solar Energy?
When it comes to career planning, the solar outlook is temptingly golden.
For one thing, the International Energy Agency has reported that its renewable capacity is set to expand by 50% by 2024.
Sitting pretty right at the top of that growth list is the solar PV (photovoltaic) system – which consists of the solar panels sported on the roofs of various houses and office buildings.
That's exciting news… but it isn't surprising when we think that solar panels can result in massive financial and environmental savings. Not only can people potentially throw away their electric bills for good, but they could also even end up contributing energy back to the grid.
(Basically, all that translates into a lot of possible job opportunities! It's projected that there will be 6.3 million solar energy jobs by 2030).
It takes a lot of varied talent, creative thinking, and hardcore expertise to bring a solar energy project to life. So, you could find work in a wide range of areas, from ecology and planning to law, project management, and communications.
Let's not forget the core functions of sales and marketing, too… those solar panels won't always sell themselves!
Rather than staying stuck in the traditional office or lab environment, your solar energy career could even see you travelling the globe, working with talented people from a range of backgrounds and cultures.
(You can download the Debut app to browse current solar energy opportunities and potential internships. Not only is our app packed with useful information, it's totally free, so why wait?)
What Are Some Solar Energy Job Examples?
OK, so you want to make your mark in the solar energy industry.
Great decision! Here are some of the areas in which you could land a prized graduate role:
Installation and Operation
Careers in this area are ideal for those with solid technical skill, or a highly organised mindset. They range from basic solar panel installation to testing out different solar-based solutions, and preparing bids for large-scale construction projects.
If you want to specialise in this area, keep in mind that larger firms are more likely to provide specific, on-the-job training as you build your career.
Sales and Project Development
If you've got a keen eye for detail, and are quick to assess the benefits of different scenarios, this could be the area for you.
You could carry out building or site assessments, become a solar sales representative, track market performance, or even practice as a lawyer who specialises in solar expertise.
System Design
This area is all about technical accuracy and innovation.
So, for example, you could work as an IT specialist, a structural engineer who consults and advises on complex projects or even come up with the next big idea in your role a solar systems designer.
What skills do I need to start a graduate career in solar energy?
OK, so strong academic achievement is going to be pretty important.
Solar energy is a field of huge growth, investment, and technological development… so the odds are in your favour if you can show that you've got the potential to make a valuable contribution.
Don't be put off if you're not a traditional tech-nerd, though, or if you don't think you fit the 'stereotype' image of a solar energy specialist.
Solar is a forward-thinking industry that prides itself on recognising the awe-inspiring powers of diversity…
… so, if you think you've got the skills and the aptitude to succeed, go for it!
As for most industries, those skills will vary from job to job. However, they're likely to include strong analytical ability across the board, because most roles will involve handling data in some way.
If you can spot patterns, solve problems, or come up with new ideas from said data, that's particularly fantastic.
Solar energy is still a developing sector, so if you're good at spotting all its benefits – including the less obvious ones – then 'selling' them to different audiences, you're likely to be in high demand, too.
General commercial awareness will be helpful, so keeping up with the latest industry developments and how they relate to the business side of things will be expected in certain roles.
Oh, and if you're comfy with constant innovation and change, that's a definite plus… stick-in-the-muds won't be useful in an industry that moves as quickly as solar.
What's the Best Way To Get Solar Energy Experience?
Renewable energy apprenticeships are available from leading firms like E.ON and Siemens, or you could take a specific postgraduate course.
There are also dedicated solar energy training centres that teach specialist skills like solar panel installation.
Download our free Debut App to open up a wide selection of jobs, internships, first year programmes, and graduate schemes in the solar energy industry.
If you'd prefer to get a feel for the industry without making a firm commitment, then you could try approaching companies for informal work experience, or arranging a coffee meeting with someone who already works in solar power.
Will I Get Paid for Solar Energy Industry Internships or Work Experience?
This will mostly depend on the agreement you make with the company, and whether or not they're legally classed as your employer.
It might be helpful for you to check the latest government advice about work experience payments, and rules about the National Minimum Wage.
How do I find the right graduate job in the solar energy industry?
Download our free Debut App.
(Yes, now!)
You'll be able to scan lots of different opportunities and get yourself talent-spotted – in some cases before you've even applied.
What else? You can get to know your non-academic, career-sparking talents, and get a head start on the competition, with real world advice from people who've been there and done that.
With no pesky ads and a few fun (and educational!) games to play, the odds are you'll have fun with our app, too.
So, why not give it a try?