Whether your poison of choice is Animal Crossing or Call of Duty, every game player who's ever screamed at a console has secretly wondered the same thing. Could you be the person putting the game together? The good news is yes, you can get a job…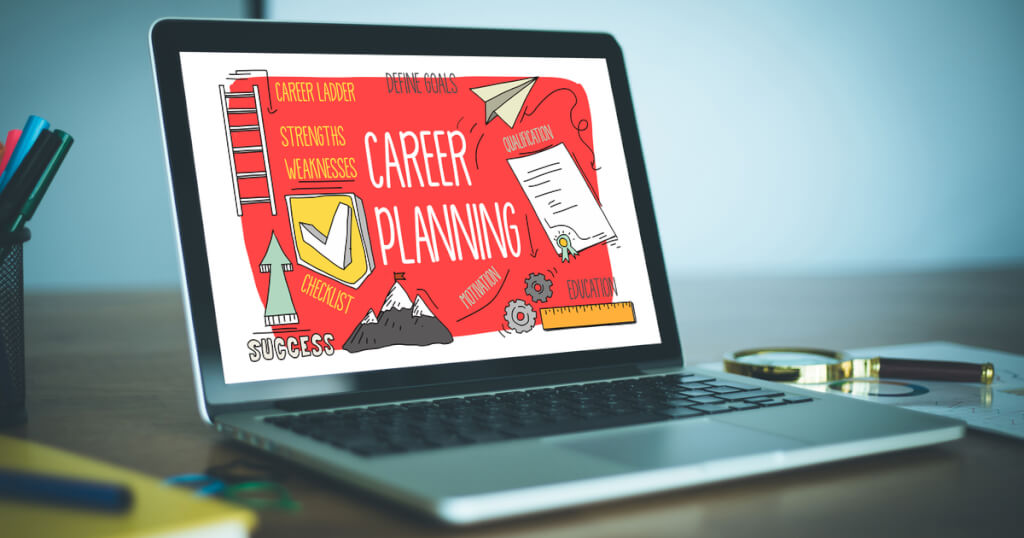 Whether your poison of choice is Animal Crossing or Call of Duty, every game player who's ever screamed at a console has secretly wondered the same thing. Could you be the person putting the game together?
The good news is yes, you can get a job in game design. The slightly less good news is that it takes quite a bit of work to get there. But, if you've got a passion for gameplay and a mix of technical and creative skills, don't let hard work hold you back.
In 2020 alone, the global games market is set to generate some $160 billion in sales – it's big business. While that means it's competitive, there are also plenty of opportunities out there for students looking for a career in game design. Here's our full guide to everything you need to tick off to give yourself the best chance.
Figure Out Which Game Design Job You Want
First things first, you'll need to decide exactly what area of game design you want to get into. Pretty much every game you've ever played will have been the product of more than person. And, right at the top of the scale was Grand Theft Auto V, which reportedly needed the involvement of more than 1,000 people in some way or another.
While pretty everyone involved in making games needs to have a mix of creative and technical abilities, they'll also want a selection of more niche skills too, depending on the area you're working in. Basically, it's vital to know what role you're looking for so you can start tailoring your experience. So, which areas are options for graduates looking for their first break in game design?
Quality Assurance Tester
It doesn't have the most glamourous of job titles, but a QA tester is a key part of preparing any game for going live. In short, you're the person who is in charge of rooting out all of the bugs or glitches that could have crept through.
If it sounds like a cushy job, think again and take a look at this wild breakdown of how many different combinations there are to testing one single level of a game. Studios will be looking for detail-orientated people who can think creatively and strategically about how to break the game in front of them, and you'll probably be paid in the region of ВЈ18-22,000pa.
Junior Narrative Designer
The narrative designer of a game is the person who puts story and meaning into playing. They're the person planning out interactions between characters, actions and movements, and any dialogue you might see within the gameplay.
As a narrative design, you'll need to have a flair for storytelling, an innate understanding of characters, and a forensically analytical mindset that helps you look at all the possible outcomes. As a junior designer, you'll probably be earning anything up to about ВЈ30,000pa.
Level Designer
As we mentioned before, there's way more to a game than just one person, and on big productions, you'll often find level designers working on specific parts of the game. They're the people who take the spec from the overall game developer and work on fleshing it out and making it real. For example, they design actions, events, and objects.
As well as having a creative mindset, level designers also need to be skilled in both 2D and 3D design skills, as they're the people physically sketching out what the game will look like. And, as a guide, you can usually expect to earn between ВЈ20-35,000pa, depending on how much experience you have.
Game Artist
Pretty much every game we've ever picked up and played has had its own distinct feel to it. You're never quite able to put your finger on it, but it's a combination of textures, lighting, colours, and other assets that really bring out the game's identity. And, as a game artist, you'll be the person designing it all.
You'll need to have excellent design skills for starters, as well as the ability to work under pressure while keeping attention to detail. Interns typically start off on about ВЈ18-25,000pa, which rises to up to ВЈ40,000pa for more experienced articles. Lead artists can earn in excess of ВЈ60,000pa.
Junior Game Designer
Finally, the OG, and the one you were probably thinking of in the first place. There are junior roles out there for game designers, and these are the people who look at how the game all ties together. They're thinking about stuff like rules, characters, and modes of play while working closely with artists, writers, and quality assurances testers.
The average game designer will net themselves about ВЈ30,000pa, but as with everything, this rises with experience. By the time you reach the dizzy heights of senior designer, you could be earning in the region of ВЈ65,000pa. That's a hell of a lot of consoles you could buy pals.
How To Actually Get The Game Design Job
Once you know which area you're planning to level up into, the next step is to gear your experience to match. One of the best things you can do is simply take some time out to read game job descriptions and note down what they're looking for.
You can then start to build up a personalised plan of areas you'll be expected to have experience in, as well as seeing where you're strongest and weakest. Here are a couple of ideas to get you started.
Pick Relevant Training & Modules
While it's not strictly necessary to have a degree to get a game design job, having the right skills and experience is vital. When you're looking at potential degrees or short courses, be forensic. What specific modules do they offer and what programmes will you be using? Have they got examples of projects made by their current students? Where have alumni gone onto work?
If you're not looking to go into study, or your course doesn't quite offer what you're looking for, it's time to start teaching yourself. You'll find plenty of online tutorials that will help you get to grips with the basics of most coding languages and game design programmes, and from there on in, it's largely a process of trying things out.
Build Up Your Own Portfolio
The biggest thing to make you stand out from your competitors is always your experience. Even if your course doesn't require you to build a full-on game yourself, you absolutely need to be making it your side hustle. The aim here is to show up at your interview with a full portfolio that shows a range of styles and skills.
Even if it's just a small CSS game you built in your web browser or an iPhone app no one's actually played, having things to bring to the table is vital. Hiring managers in game design want to know that you're adaptable to different formats, can get stuff done, and that you understand the whole process of making a game.
Work Experience
It's a fierce world out there, but do try to get as much experience with external organisations as possible. Competition for work experience and internships is sky-high, so don't be thrown off if you get a couple of rejections. Try to seek out smaller, local studios who might not have to field as many requests or multimedia gameplay projects in other organisations. From there you can work your way up to bigger names.
It's also worth seeking out game jams, where groups of strangers club together to plan, design and create an entire game in a sprint style fashion, normally over one or two days. Websites like itch.io and Indie Game Jams have packed calendars of events coming up, and it also means you're adding to your portfolio at the same time.
Finally, if you've got confidence in your skills to produce a high-end product to brief, there's nothing to stop you pitching your services to local businesses. Sure, they might not have thought of building a game before, but it could be a great way to build customer engagement or reach new people. Think creatively about your pitch, and don't be afraid to knock down several doors.
Understand The Landscape
As with any industry, bosses will also be expecting you to understand the wider landscape. Being an avid consumer of games will certainly help, but they'll also want you to be able to talk critically about them. What made one release a blockbuster while another underperformed? What would you have tweaked in the gameplay?
You'll also need to keep your hand in with industry trends and what's coming up – so it's worth keeping an eye on the industry press, as well as big-name reviews and sales data for headline releases. It might feel like there's a lot to juggle, but once you're through the door, game design can make for a lucrative and rewarding career.