Blog
How long should a CV be? We spoke to a senior executive to find out the truth
Are you a staunch member of the one-pager camp, or are all about the lengthy CV? How long should a CV be? We spoke to an expert to find out.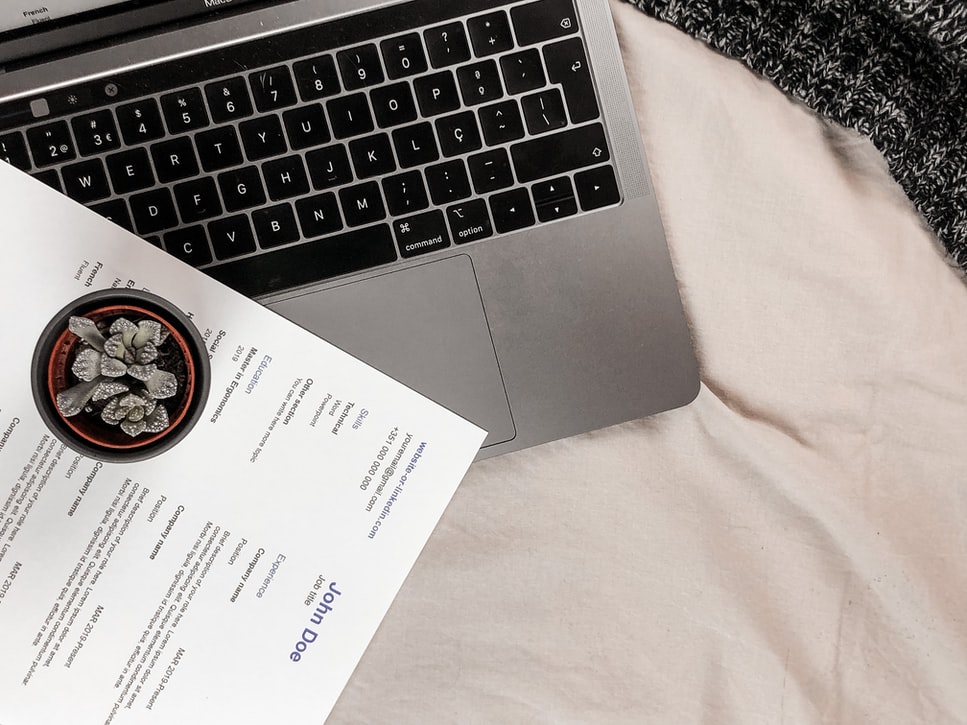 This post has been written by a member of the Debut Student Publisher Network. It is crucial to know what to mention and what to leave out when applying for jobs, says Zaki. So we're here to answer the question: how long should a CV be?
It can be hard to decide what length your CV should be, what you should include and what you shouldn't. Different employers have different views. Some are in favour of short, succinct CVs which include the key info in the space of a page. Others are in favour of long CVs which give candidates scope to go into more detail. Employers receive so many CVs that they are unlikely to read yours word for word, especially before deciding whether to shortlist. So it's vital to ensure that your CV is ordered well and gets the most relevant information across.
Some recommend aiming for one page if you have under five or 10 years of experience and going for two if you have more. It's up to you. There is no one size fits all approach. It can also depend on the length of your cover letter. If the company asks for a "brief" cover letter or sets a low word limit, you might want to pack more information into the CV. My two cents? Never go onto a third page for anything other than referee details, which should be in two columns for ease of reading.
Start off with the most relevant information
Debut spoke to Carol Drummond, Director of the Housing Executive, who has been recruiting in the public sector at executive level for 20 years. She said:
"A CV should be no longer than 2-3 pages. Also, it's important that the first page makes an impact with some measurable achievements. Ideally make sure these bullet points go no further than two-thirds of the way down the front page so that your most recent job title and brief description of the role still fits on the first page. The first part of your CV (often called a profile) should be a succinct description of who you are (or possibly how others describe you professionally) and maybe where you want to go with your career, for example:
Successfully procured and implemented two, five year, ВЈxxxM investment programmes and increased customer satisfaction from 56% to 89%.
Reduced account holder debt by over ВЈx million in the first 18 months and significantly improved performance."
'Natural leader with a strong social care background gained from senior management positions and expertise in strategic policy and change management. Significant experience of working at the top level and supporting chief executives to deliver change and improvements to businesses.'"
Choose your language carefully
Avoid clichés you hear on The Apprentice. Don't say "I'm exactly what it says on the tin". Also, steer clear of over-used words that are hard to measure or adjectives you can't demonstrate through your experience. "Passionate" and "enthusiastic" spring to mind. You can show this at your interview. And if you've put "I'm passionate about numbers" and then it becomes evident during the interview that you aren't, it makes you look bad. It's already likely to be tricky to fit everything onto one or two pages. Don't waste unnecessary words.
Drummond says: "Provide five to six measurable achievements from your work over the last couple of years to evidence your skill set. Begin with words such as 'successfully', 'significantly', 'developed' and 'reduced'. The more evidence you can provide, the better, for example:
Achievement-based CVs trump skills-based ones
Drummond adds: "The one thing that crops up a number of times in CVs is a long list of what people consider to be their skills and experience. I will always advise that this is removed because the achievements themselves are evidence of your skills and experience. Anyone can say they are good with people and saving money for organisations. There needs to be proof and specific examples to back this up which will speak volumes.
"When writing a CV I will always suggest that you start by asking yourself what makes you unique/different/special and will ensure that I stand out from other candidates. Then choose appropriate succinct achievements as evidence to back this up."
Cut your interests but don't erase your job history
Some people choose to include a brief "hobbies" or "interests" section. Are these relevant to the job you're applying for? You can probably demonstrate your interest in something in the cover letter or by answering "Why are you applying to this role?" or the variant used in the application form (if there is one). The "interests" section was the first I cut when someone suggested I limit my CV to two pages excluding referees.
Depending on how many jobs you've had, consider just listing older roles. Avoid leaving unexplained gaps in employment, which may cause doubts. Additionally, you want to save some talking points for the interview, where you are likely to be asked what past roles involved and can go into detail. And talk about relevant parts of your employment history in your cover letter, where you can directly apply past experience to the role you're going for.
Explore software alternatives
Microsoft Word is the most common file format to use, though it can be worth exporting documents to PDF in case the employer has a different version of Word. But some job applicants use InDesign or free alternatives like Lucidpress to fit more info onto the page in a less conventional way. This can work, but don't overdo it or write much more than you could on two pages of Word. The more text on a page, the less likely the recruiter is to read all of it.