If you're looking for a graduate job, money is naturally going to be a factor in your decision. But which sectors offer the best graduate salaries?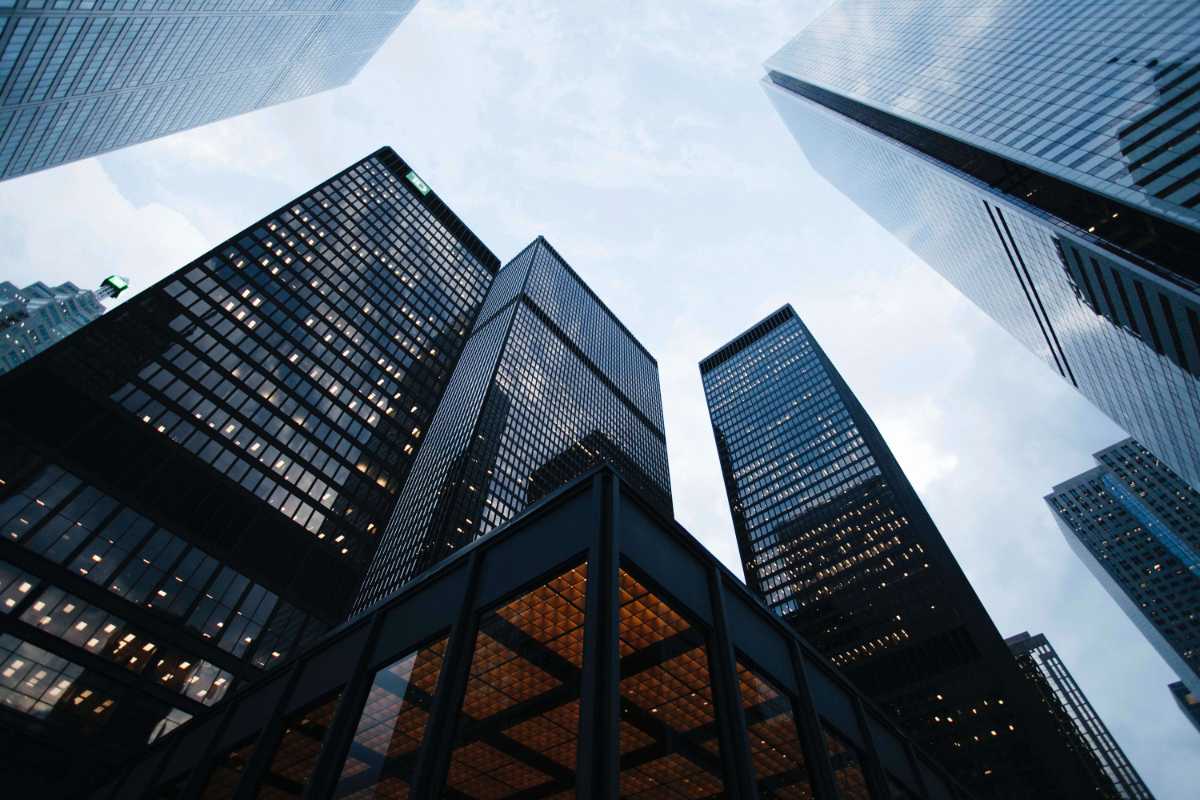 When it comes to picking a graduate career, money isn't everything. That being said, yer ma and da would probably appreciate it if you started making some progress towards moving out. Or at least paying for your own food.
Luckily, for you, High Fliers have published an EPIC study on graduate recruitment and in it, they've included all kinds of fun stats about graduate salaries. Let us fill you in.
The facts
Okay, so here's what we know.
Looks like you're in for a good start wherever you go. Just two companies are planning to pay their grads ВЈ20,000 or less. The median graduate salaries for everywhere else is about ВЈ30,000
In fact, one in six jobs at the UK's top employers now have initial salaries of ВЈ40,000
No surprises here. Investment banks are leading the way with a median salary of ВЈ47,000
Law firms are following close behind an median ВЈ43,000 being the going rate for training contract salary. That's increased for the third year in a row
Median salaries have risen in the engineering, energy and retail sectors too, by between 2 and 4%
Accounting and professional services come in as the 6th highest paying sector, on the heels of news that they would be hiring the most fresh graduates in 2017
Don't fancy working in law or in the city but still want the big bucks? Consulting firm Newton boasts the highest median salary outside those sectors with ВЈ45,000. A new grad working as a trainee-area manager at Aldi makes ВЈ42,000 as does a grad at the European Commission.
Check out the full table below to see for yourself.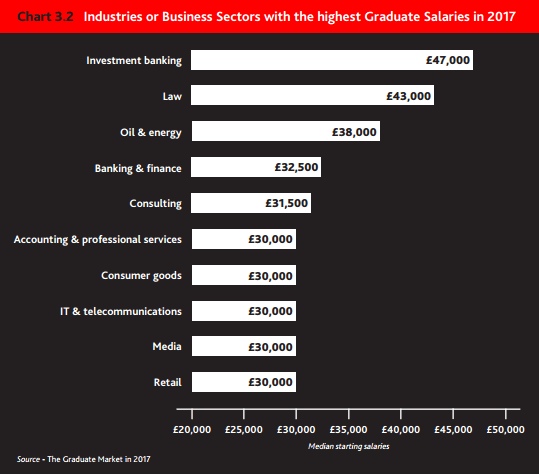 What else is important to you when you're looking for a grad job? Would you consider applying to any of these sectors now you know how much moolah is on the line? Tweet us and let us know. Good luck, and don't forget to pay back the Bank of Mum and Dad!
Want opportunities with investment banks, law firms and more? Download the
Debut app
and get Talent-Spotted for amazing graduate opportunities.