It was Drake that once said 'being Number 2 is just being the first to lose.' That's certainly not true of the UK's second city. The former world leader of the Industrial Revolution has experienced one heck of a glow-up in recent years, making it one of the best cities to live and work in around.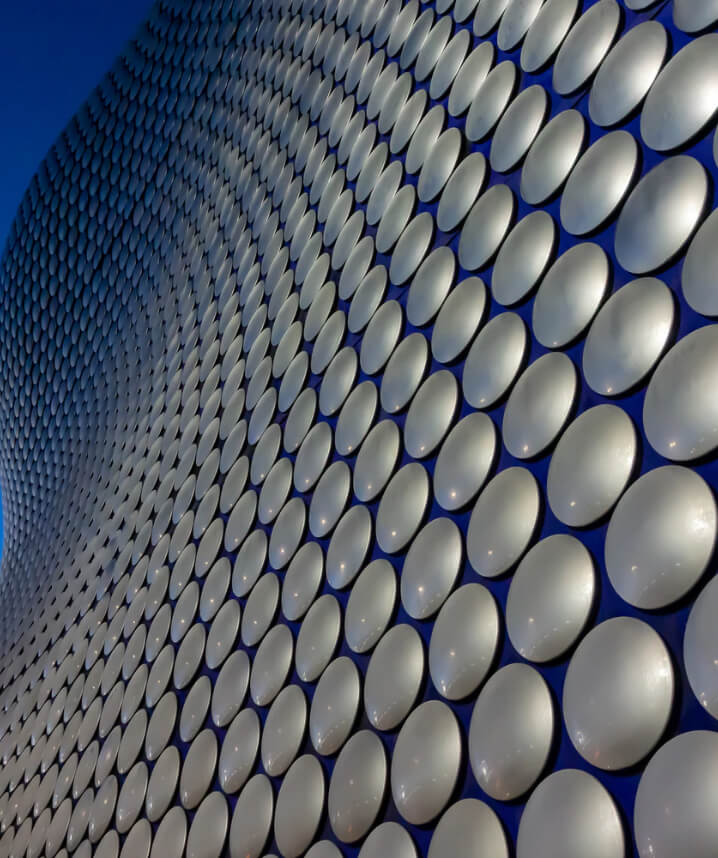 1

Why Birmingham?

A better question would be 'Why not?' Honestly, the accent isn't as bad as everyone likes to make out. If you want to get out of the London bubble and still enjoy a prosperous career, look no further. Birmingham is not only the biggest city outside of London, but it also has the second largest metropolitan economy in the UK, with the total GDP standing at a cool £121 billion.

During the Industrial Revolution, Birmingham got way ahead of the curve and have pretty much stayed there ever since. Often hailed as the first manufacturing town in the world, it's now dominated by the service sector and is a leading hub for retail, transport, events and conferences across Europe. It's also the biggest centre of higher education outside London with a whopping six universities, so if you ever miss your student days, rest assured that they're not far away
If you want to get out of the London bubble and still enjoy a prosperous career, look no further
While the city itself is large, the city centre itself is small and dead easy to navigate. You can still find all the food, entertainment and attractions you can imagine in a huge city and there's plenty to do in the suburbs too. Getting around is a breeze with trains and trams from gorgeous New Street Station going practically everywhere, as well as buses and dirt-cheap taxis (Uber is HUGE there). Post-war reconstruction has meant millions has been poured into the city's infrastructure, meaning there's a litany of beautiful roads and buildings as well as fabulous green spaces.
Oh, and it's got more canals than Venice. The Brummies will be upset with us if we don't mention that.
2

Employment opportunities

Typically, a place the size of Birmingham means thousands upon thousands of opportunities and the so-called City of A Thousand Trades doesn't disappoint.

Birmingham is the largest centre in Great Britain for employment in public administration, education and health, and after Leeds, the second largest centre outside London for employment in financial and other business services. Although just 8% of the city's economy accounts for manufacturing and engineering, these companies still provide a whopping 100,000 jobs.

Brum also boasts large insurance market and thousand upon thousands of firms of all sizes, with everything from law and creative to overseas banks and management consultancy firms on offer.
3

Top employers

The versatility of Birmingham's economy means that there's a huge range of graduate jobs available there, from a myriad of different companies. Here's a list of the ones with jobs you'll find on the Debut app:
Deutsche Bank

EY

Rolls Royce

DHL

Vodafone

Next

Virgin Media

Barclays

IBM

HSBC

Capgemini

BT

Deloitte
4

Cost of living

It's a known fact that the cost of living drops significantly the further you move outside of London and Birmingham is no different. Life for the average person will cost £567 a month not including rent, which comes in at £666 a month on average for a one-bed apartment in the city centre. You'll also make killer savings on transport – lines are shorter so trains tend to be cheaper and taxis are very competitively priced. Crucially, the average pint is £3.64, which isn't bad considering we're only halfway up the country here.

All told, Birmingham's cost of living comes in 22% lower than London's while you'll get the same average starting salary of £30,000. This means a move to Birmingham over London will leave you with more disposable income whilst you enjoy many of the great benefits you get living in any other big city.
Birmingham's cost of living comes in 22% lower than London's while you'll get the same average starting salary of £30,000.
5

Culture
Museums
With a number of superb galleries and museums, Birmingham is a great place to expand your mind. The two main art galleries are the Birmingham Museum and Art Gallery and the Barber Institute of Fine Art, which is located on the University of Birmingham campus. Fun, educational days out can be had at Thinktank, Birmingham's science museum as well as the Sea Life aquarium and our personal favourite – Cadbury World!
Theatre
The longest established producing theatre in Birmingham is the Birmingham Repertory Theatre, but there are a litany of others, including The Drum, The Old Rep, The Old Joint Stock Theatre, The Alexandra Theatre and The Hippodrome – which is the home of the Birmingham Royal Ballet.
Music
Birmingham is a veritable smorgasbord of musical splendor with so much variety on offer. It's the birthplace of heavy metal (Ozzy Osbourne and Black Sabbath are from here) but is equally known for classical, indie, dance and even grime.  
There's a venue for every need and taste in the city. You can catch your more leftfield/up-and-coming bands at places like the Flapper, the Asylum, the Hare & Hounds and many more, while the more established acts will play the O2 Academy, the O2 Institute or either of Birmingham's two arenas – the Genting and the Barclaycard. For classical music heads, Birmingham's vaunted Symphony Hall boasts many world-class orchestral and jazz performances.
Shopping
If you've heard of Birmingham, you've definitely heard of the famous Bullring – 1,300,000 sq. feet of top shops to sink your teeth into, including one of only four Selfridges in the country. You can also get your fix at Brindleyplace, The Mailbox and the newest addition, Grand Central, which is built right into the train station.
If designer or high street isn't your vibe, Birmingham has a ton of vintage fashion options too, notably down at the Custard Factory – a converted warehouse full of independent boutiques.
Food
Birmingham has a strong gastronomy, being the only English city outside London to have five Michelin star restaurants. The most famous part is likely its Balti Triangle, where the titular curry was invented, though there is plenty of variety on offer as well and like its Indian food, it's second to none. Street food enthusiasts will enjoy the Digbeth Dining Club, a weekly market with specialist treats.
Nightlife
Birmingham is the youngest city in Europe, with under-25s accounting for 40% of the population. Needless to say, the nightlife is brilliant. Cheap drinks and cheesy music abound on Broad Street where clubs host a student night every night of the week.
For a classier experience, you can head to Arcadia or to get your rave on, world-famous DJs descend converted industrial spaces like Rainbow to help you get your groove on. Oh, and everyone should try the infamous Snobs at least once. But once is enough.
Sport
Moons ago, Birmingham boasted three teams in the English Premier League. That may not be the case any more, but the tradition remains proud with Aston Villa and Birmingham City being two of the oldest clubs in English football. The modern game of tennis was developed in Birmingham during the 19th Century at Edgbaston Archery and Lawn Tennis Society, the oldest club in the world which still exists today.
The Alexander Stadium in Perry Barr is the headquarters of UK Athletics and will help Birmingham host the World Indoor Championships in 2018 and the Commonwealth games in 2022. Birmingham is also a big cricketing city, being home to Edgbaston Cricket Ground where the legendary Brian Lara played his home games with Warwickshire County Cricket Club.
6

What's nearby?

Brum is one of the most important transport hubs in the country, served by many motorways, railways, air and even canals. That makes it pretty easy to get anywhere and everywhere. London is 1hr 25 mins away via Virgin Train or a two hour drive down the M40, which also goes to Oxford.

Should you want to explore the Midlands, Wolverhampton, Coventry, Derby, Nottingham and the Black Country are all less than an hour away. Further afield, Virgin Trains run services to Glasgow and Edinburgh while Cross Country run trains to Wales, all from beautifully refurbished New Street Station. Many of these destinations and more are accessible by National Express from Digbeth Coach Station, too. Conveniently, Birmingham's international airport is a 10 minute train ride from the city centre and flies to hundreds of destinations including New York, Dubai, Paris and Madrid.