Creating a graduate CV might seem like a daunting task for students looking for their first graduate role. After all, it's the passport to the world of work and needs to pack a punch, right? Well, yes and no… A graduate curriculum vitae consolidates all your achievements to date in one handy document. You can use a CV template as a guide to what you should include, from summer jobs and work placements (drop a company name!), to any job-relevant skills, academic qualifications - with grades - and your university degree. You can play around with the CV layout, changing formats, lengths and styles to ensure your graduate CV stands out from the crowd, and makes you as a candidate the most visible to hiring managers. Let's break this down and take a closer look at what you should do to go beyond an application form and make your graduate CV sing.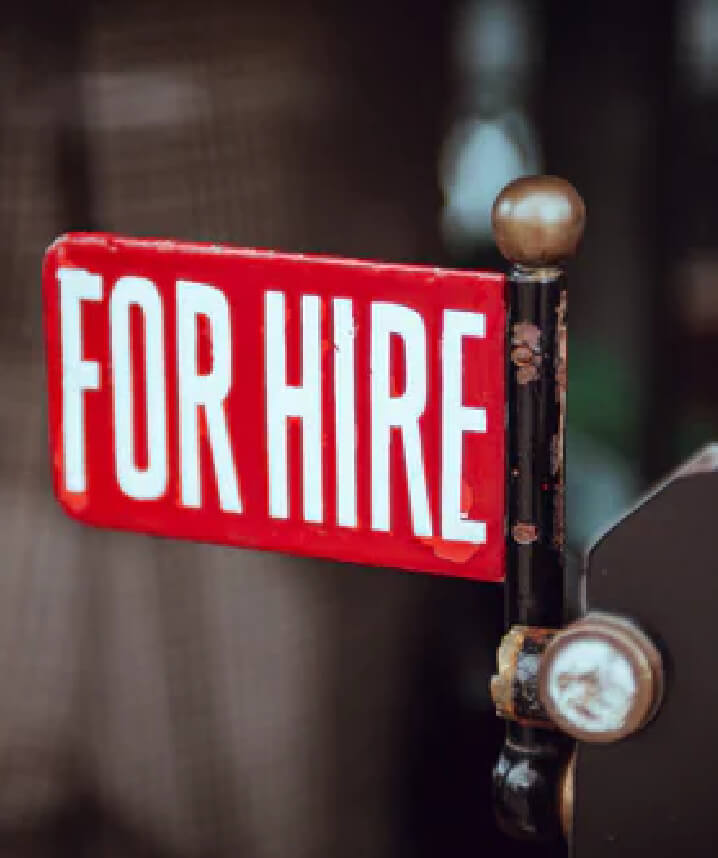 1

What your graduate CV should include

Every graduate CV is going to be slightly different because each person behind it has a different story. Not everyone has the same access to work experience for example. But don't be put off! 

Even the most basic graduate CV template will give you a starting point from which you can write your cover letter. But let's start at the beginning:
Every graduate CV is going to be slightly different because each person behind it has a different story.
Personal Statement / Brief Summary
Arguably the most critical part of your graduate CV, this section is where you succinctly describe your job-seeking intentions. A CV template might include fake text as a guide, but use this as a way to demonstrate your writing skills. 
Have a look at CV examples online, and approach it in the same way as your Twitter or Instagram bio. Suddenly it's not so hard to turn a short summary into a creative, impactful statement.
"The first line of a book is the one that gets you hooked – so you have to get it right on your CV, too."
If you're using a graduate CV template, it may place your personal statement somewhere near the top of the document. 
This is important, as it's arguably the bit a hiring manager is most likely to read, so trim your personal statement down to a maximum of two, flowing sentences.
"Your personal statement gives you the opportunity to use your own words, create a narrative and show the employer your personality: to shout about your ambitions and advocate for what you want. 
This is one of the first things employers will see, so take this as your chance to sell yourself while being relevant to the job you're applying for."
Try dividing your personal statement into two parts: who you are, and who you want to be. For example: 'content marketer with 3+ years' experience seeking a varied and fast-paced content-editing role in the recruitment industry'.
Wherever possible, be specific. Write a graduate CV for each job, so you can tailor each profile with relevant info about the skills you're bringing to any job roles. Details count so this is where you may deviate from a graduate CV template.
Avoid buzzwords in this section. It is tempting to describe yourself in a template profile as 'passionate' or 'innovative' but how can you, as a student, prove it to any prospective employer? 
Stick to facts, such as your education qualifications (listed in reverse chronological order) and skills acquired through part-time jobs or your degree. It's worth checking out a CV example or two if you're not sure.
Employment History
Naturally, your potential employer will be curious about any previous work experience as it's an obvious demonstration of whether applicants have the skills for the job they're looking to bag. 
But if this is your first job, don't panic – we've written a handy guide to writing a CV with no work experience, so read that first for CV tips before coming back here.
Ready? Good. The work experience section of your grad CV is where you can showcase why you're the perfect person for a graduate job. Again, like your education, it's worth listing any work experience in reverse chronological order. 
Now, take a fine tooth comb to the job description and pick apart the person specification before crafting your response. 
If they are looking for someone with great presentation skills, explain how your application of these skills led to a tangible outcome – and don't forget to list the company name and even their location. 
Support your examples with either statistics or results. If you improved ticket sales for an event by 50% from the previous year, write it down! This will give your potential employers a clearer picture of your ability.
"However tempting it might be to put ALL your employment history in here, you need to think quality not quantity. 
Be sure to bring back any skill you learnt on the previous job to the one you are applying for."
If you are making a lateral career move, draw on your work history to showcase your skills profile. 
If you have engineering work experience but are moving into product design, think about the soft skills both industries require: organisation, attention to detail, style and creativity. 
If you're still using a CV template make sure it allows you to list all the details, or check CV examples to see what the options are.
Education and Qualifications
Some employers, such as EY, have ditched education requirements in favour of a more holistic form of recruiting. Apprenticeships are on the rise and growing numbers of young people are learning key skills through alternative career paths. 
However, the pace of change remains slow, and many companies still seek graduates with a strong academic profile.
Depending on the template you're using, you can list your qualifications and grades in reverse chronological order, leading up to your degree in this section. 
Pull the best out of your experiences and skills to burnish this section, especially if it's your first job application. Did you win any awards, or do particularly well in a university module? Again, an online CV example can help with tone and style.
"A truly great CV can highlight your achievements, but most importantly answer the question on all employers' minds: ' can this person solve my problem?'. 
"Be sure to keep your education section concise, to the point and relating to the specific job you are seeking."
Notable Achievements
Although they're probably covered in your employment history, some student graduates list their notable achievements (though don't go on at length) in a separate section of their CV to really showcase their additional skills beyond their grades or degree. Do you volunteer in your local community or help out in the family business? 
"An achievements section shows the difference you have made in your work and by inference the difference you will make to a new employer. 
"Substantiated accomplishments give the employer confidence in calling you to interview. And that, of course, is the primary purpose of your CV."
Interests and Hobbies
Usually the last and, in some cases, least important part of a CV, but graduates should use it as another way to beat the drum of their suitability for the role they're seeking. 
"Hobbies and interests also show the employer you are a well-rounded individual, committed and a team player. 
"Candidates who are involved in sports are seen as active and healthy."
Contact Details and References
Make sure there's a clear call-to-action encouraging recruiters or potential employers to get in touch with you. Usually, it's an email address and a phone number you'd be comfortable giving out.
Some CVs say references are  'available on request' but it's better to have two or three to hand. Contact the people you want to use in advance, and don't share their contact details without consent. Simply list their name and current job title.
2

Graduate CV do's and don'ts
As we've already explored, CVs vary greatly from person to person, but following some golden rules will help you celebrate your skills and experience, while also ensuring your carefully crafted CV doesn't end up in a recruiter's bin.
Do create a master CV so you can chop and change that one file to fit different jobs
There is no need to reinvent the wheel when applying for jobs. Set a date in your diary for one weekend, and sit down to write a master CV, a version that includes every single bit of relevant experience or skills you have, then amend it accordingly.
Don't use an unprofessional email address as your point of contact
The email address you give you on graduate job applications should be as close to your first name and your last name as possible.
If you're not already hooked up, it's worth creating a Gmail or a Live Outlook address, that will look better than an old-fashioned Yahoo, AOL or even BT Internet email.
Do make sure you create a new version of your CV for each role you apply to
For each job search and application, make a new copy of your master CV and save it under the company's name. A format we like to go for is [Name]_CV__[Company] for example.
Don't go over two pages for your CV
Ain't nobody got time for CVs of over two pages, especially if you're applying for an entry-level job role. 
If you were hiring for a C-Suite level position (as in Chief Executive Officer etc.) your CV is allowed to go over that limit. 
But for a graduate scheme? Think World War Z, wall of zombies-level competition. 
Thousands will apply for the position, leaving a recruiter little time to spend on each candidate. Keep it short, impactful and sweet.
Do think hard about the layout and design
There is a good argument for using creative CVs for certain positions. However, if you're 1) not a natural-born artist and 2) the job you're applying for is something like engineering, don't go too crazy. 
Simple coloured accents like coloured bold text will go a long way. The most important thing is that it's clear and easy to read, and looks good in B/W and colour (just in case recruiters want to print your CV out).
Don't include irrelevant hobbies and interests
Nobody needs to know about your hang-gliding expertise if you're applying for an entry-level account management role…
Nobody needs to know about your hang-gliding expertise if you're applying for an entry-level account management role. 
Hobbies might be the space-waster that will cost you an opportunity, instead, bulk up your CV with supported facts or achievements.
Do proofread your CV before you send it out
Because there is nothing more damning than having grammatical mistakes in your CV. It shows a lack of care, and will be a huge red flag for your potential employer.
A second pair of eyes will do wonders. Having a third party observer pick apart your application will help you highlight mistakes you may have missed, or things you should include.
Don't describe yourself in a self-deprecating manner
It's tempting to say, "I may have a lack of experience in this area," but we couldn't advise against this more. Negative language indicates a lack of confidence. 
Showing any kind of self-doubt at this point might convince a recruiter you might not be ready for the job you're applying for.
Do save it in a compatible format
Either save your CV in a printer-friendly PDF, or in a Microsoft Word document. Anything else could risk a compatibility failure on the recruiter's computer. 
Imagine a recruiter who wanted to open your amazing CV but couldn't because they didn't have the software!
If you're saving your CV on Microsoft Word, make sure you're using a common font, such as Helvetica or Times New Roman. 
If you're using a font you've installed yourself, the recruiter might not have the same font and your CV won't look exactly as you've designed it.
Don't include a photo of yourself
Different countries have different requirements, but in the United Kingdom, including a photo isn't the norm. Just don't do it.
3

Need more CV advice?

The difference between a recruiter saving or rejecting a CV can be very small, and you have minimal time to catch their eye, which is why it's vital to get your graduate CV right if you want to land a job interview. 

If you want more info, read our other guides offering CV advice: