Getting around London can be confusing at first. Read our guide to London's transport options, so you don't look like a gobsmacked tourist for long.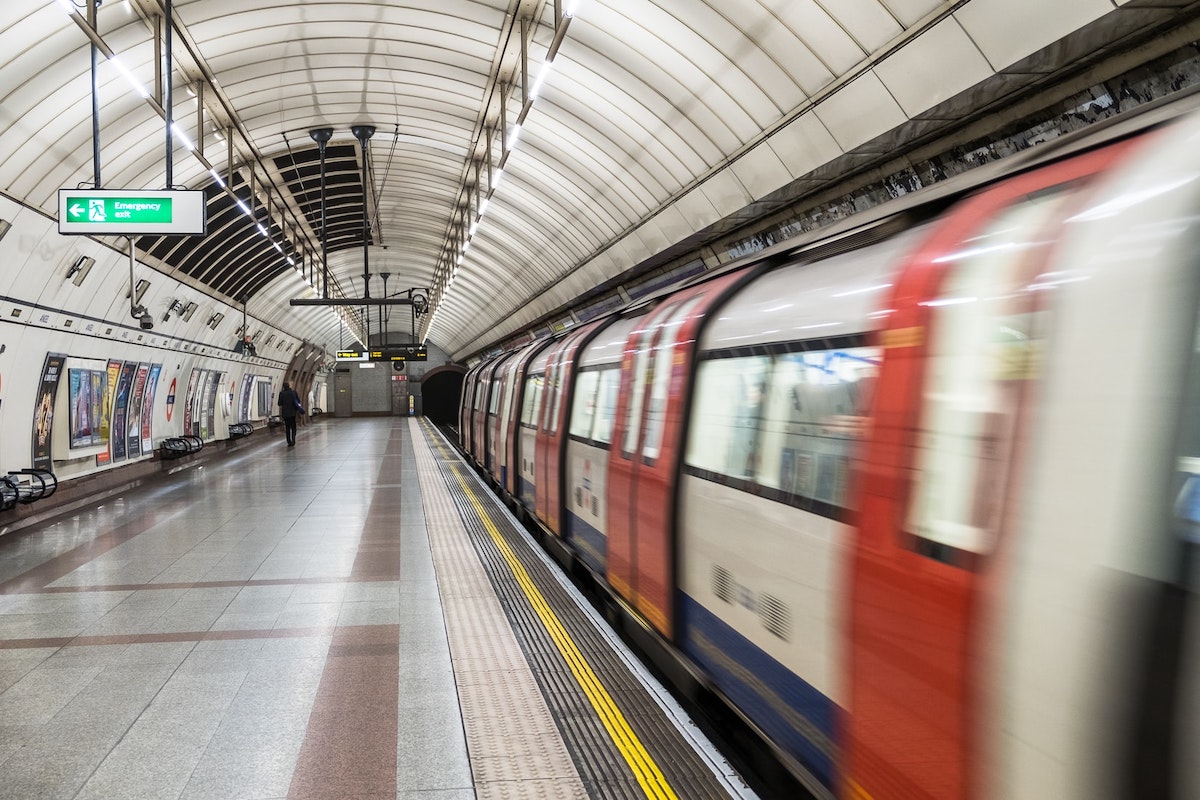 This post is part of our ultimate guide to moving to London as a graduate. It's one thing to have your London crib all sussed out. It's another to settle in and become a true Londoner. This is our guide to getting around London like you've lived here forever.
I remember my first trip to London vividly. A friend and I, both newcomers to the UK, were on our way to a pal's spare room in Turnham Green. Armed with paper Tube maps (we'd both run out of mobile data), we then got resoundingly lost on the London Underground. Damn millennials who can't read maps. When we finally escaped the turgid air of our Piccadilly line train, I remember thinking one thing. "Surely there must be an easier way to get around."
Since that fateful trip in 2011, much has changed. For one thing, we've got helpful apps like Uber and Citymapper to help us get around – arguably the two biggest game-changers for the city of London. The Night Tube has launched. Crossrail is coming. Things will continue to change, we reckon. However, there are some hacks that'll assist you in getting around no matter how the Tube map changes. Let's start with the basics.
London Zones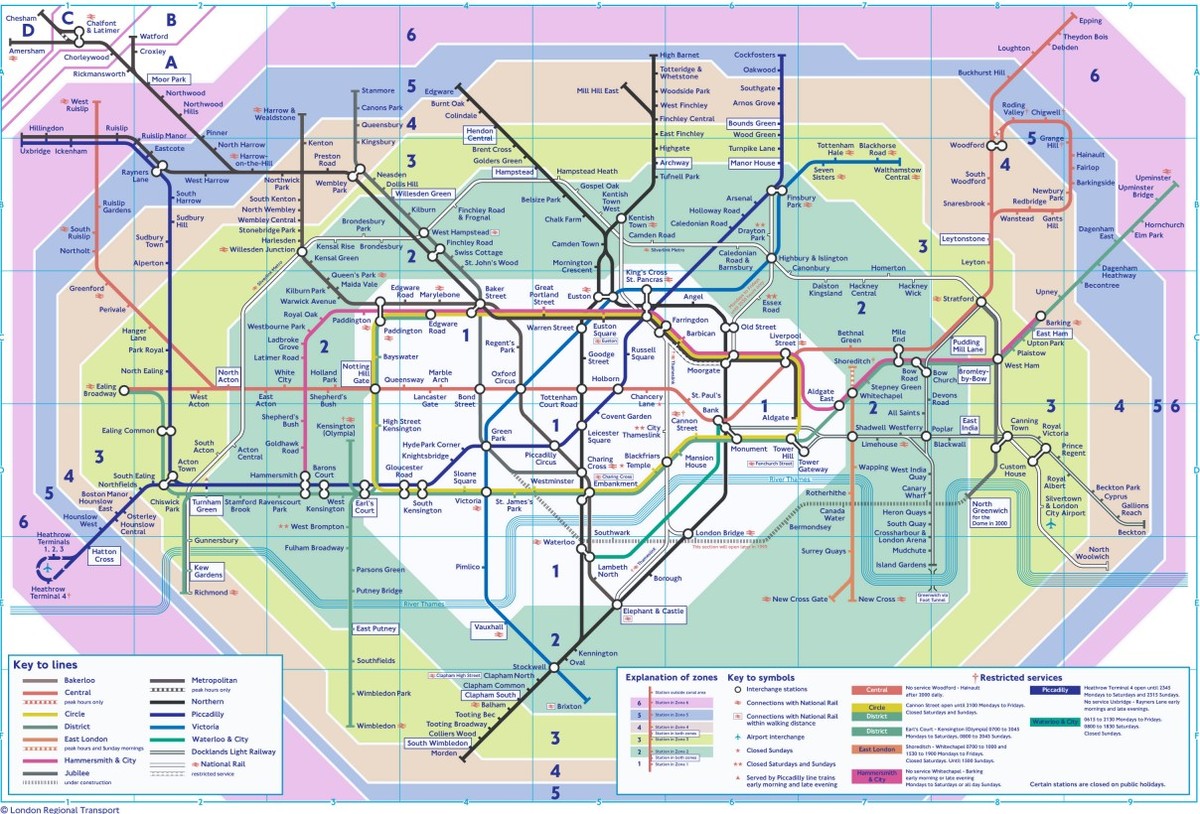 We touched on this a little in our guide to picking a place to live in London. In a nutshell, the great Big Smoke is divided into areas called 'zones' when it comes to transport.
If you take a look at the map above, you'll notice that the zones of London progress from inside out. So, Zone 1 is basically Central London, and the further out you get from Zone 1, the higher the zone number will be.
Zones are important if you're thinking of taking the Tube, the Docklands Light Railway, the London Overground and National Rail services. The reason why the 'zones' system exists is because they're Transport for London's way of calculating a customer's travel distance.
Here's an example. If you live in Zone 3 (let's say Dollis Hill) and have to travel to Zone 1 (let's say Old Street), you pay a single fare of ВЈ2.80 during off-peak* hours. However, Willesden Green, just one stop away from Dollis Hill, will incur a charge of ВЈ2.40 to the same destination. Why? Because Willesden Green is in Zone 2.
* A note about off-peak and peak hours
Transport for London (TfL), like some other national transport providers, charge higher fares at busy times in the day. Peak fares in London are charged from Monday to Friday (excluding public holidays), from 06:30 to 09:30 and 16:00 to 19:00.
Public transport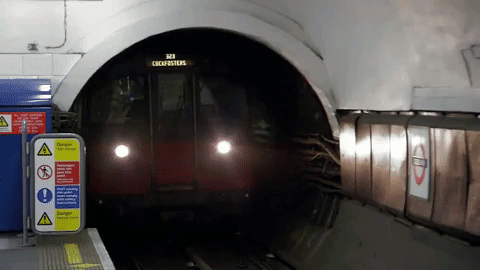 Yo, guys. There are so many ways to get around London-town. Here, we're going to cover the most likely ways you'll be getting around. This means, however, that we're probably going to exclude the following:
The Emirates Air Line, Trams, River and Taxis & minicabs. Why? The first three only cover small, specific areas of London and aren't as commonly used. As for minicabs, we'll discuss other, more economical alternatives later, as these can be super-expensive.
Getting around London by the Tube and by rail
Ah, the iconic London Tube. Everyone's got their opinion about it, but love it or hate it, getting around on the Underground is, for most commuters, an absolute necessity.
Look, we're not going to break each Tube line down for you. Everyone's level of London Underground usage is very different. However, here are our top tips on how to ride the Tube like a pro.
Plan ahead. On the Docklands Light Railway and London Overground, there's usually phone signal, but Underground you get nada. Some lucky people get WiFi depending on their phone networks, but only some. For your sanity, plot your route in advance.
Understand your direction. Your route will be determined by the Line's terminal destinations, and cardinal directions (northbound/southbound etc.) For example, in order to get from Colindale on the Northern Line to Elephant and Castle, you'll take a "

Southbound

train terminating at

Morden

."
Remember your line changes. Often, getting from one place to another means you'll change from one Tube line to another. Don't be alarmed, just make sure you remember which stop to get off at to switch lines. There'll be signage pointing to the other line, so keep an eye out.
Walk on the left, stand on the right. This is the absolute golden rule for London escalators. Breaking this rule will expose you as a newbie and slow everybody down. Don't be that guy.
Getting around London by bus
Controversial opinion: London buses are underrated. For one thing, they don't use the fare zones system, so each journey you take, no matter where you're going and how far you're travelling, will be a flat ВЈ1.50.
Also, London Mayor Sadiq Khan introduced the 'Hopper fare' a while back making bus travel even cheaper. Make two bus journeys in a row, and you can get the second one for free. Pretty sweet, and great if you're trying to budget on that tight graduate salary. Just bear these tips in mind:
Just like the Tube, London buses are all cash-less. Don't leave the house without your Oyster card or a contactless credit card.
Unlike the Tube, sussing out your bus route isn't as simple. You'd be wise to plan ahead using the TfL website to understand bus routes and your nearest bus stop.
Many bus stops have multiple locations where buses stop, serving different routes. Make sure you've identified the right bus stop, by taking a look at the letter of the stop.
Most bus stops have destination finders and maps. These can also be helpful for planning your journey.
Some stops are request stops. Buses won't stop at these unless someone wants to get off or if you flag them down. Take a look at the stop to see if it says 'request stop' on it – otherwise you'll be wondering why no bus will stop for you.
If you can't see the 'next stop' display, listen out for it. Most buses will announce each of their next stops as they progress along the route. Make sure you get off at the right stop.
The Oyster Card and other payment methods
Look at this card. The double-blue, the smoothness of the white curve. This card, my friends, is the Oyster card. It's literally your ticket to the city.
Bus and rail travel in London is nearly 100% cash-less. You can top up your Oyster with cash credit and use it as a pay-as-you-go card.
To use your Oyster card, there'll be a yellow card reader you can tap to gain entry to a bus or to the Underground. (On trains, you need to tap in at the beginning of your journey, and tap out. On buses you don't need to tap out, just tap in.)
If you want, you can also load up your Oyster card with a weekly, monthly, or yearly Travelcard. This means you won't need to top up as often, which is really convenient.
The only other alternative to the Oyster card (bar paper season tickets), are contactless debit or credit cards. TfL introduced this system a couple of years ago, so, if you have a contactless card you can use that instead of the Oyster. The future, eh?
You can buy Oyster cards from most Underground train stations. They cost (a refundable) ВЈ5, and then you top it up with whatever money you need.
Tickets and pricing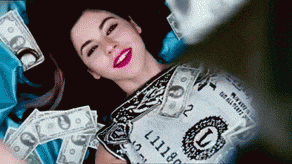 Guys… this is where it gets a little complicated. Remember our little talk about Zones earlier? That's just the beginning of the various ways tickets and prices are calculated on London transport.
We're not going to dive too deep into how much it costs to get from one zone to another. Instead, here's a few things to keep in mind.
Check your Oyster card balance before you travel. You can do this online, or at any Oyster top-up machine.
Keep capping in mind. Capping is a feature of pay-as-you-go. It allows you to travel as much as you like either in a single day, or in a week (Monday to Sunday). It limits the amount you pay for all you travel – so, if for some reason you need to take a crazy number of journeys in a day, don't stress! The travel cost gets capped.
Weigh up the cost of a Travelcard. Occasionally, just getting a season ticket will be more cost effective and convenient that using pay-as-you-go. Check your budget and see if you need one. The only issue with this is, if you've purchased a Travelcard for certain zones, it'll only be valid for those zones. Traveling outside of them will incur some extra charges.
Check if you qualify for a discount. Under 25? Have a 16-25 Railcard? You can actually add your Railcard to your Oyster account online and get 1/3 discount on off-peak fares. Every penny counts, y'know.
Cycling in the city of London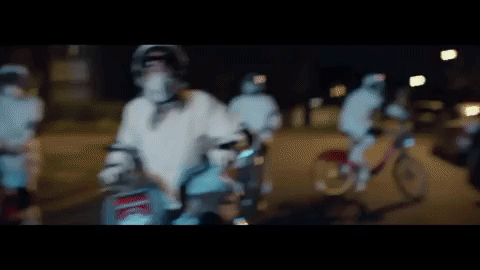 You can hire bicycles in London to get around, which is possibly the best idea ex-London Mayor Boris Johnson championed during his tenure. Santander Cycles docking stations can be found literally all over London, which makes it super easy to get around and get exercise at the same time.
It's an initial ВЈ2 to get access to a Santander Cycle for 24 hours. The first 30 minutes of each journey is free – after that it costs ВЈ2 per 30 minutes.
Useful apps you won't be able to live without
We all know about Uber and Google Maps. How we got around without those two apps, I can't even imagine. However, there are three more apps you should really clear some storage on your iPhone for:
CityMapper
Pals, my love for Citymapper knows no bounds. It is by far the best app for getting around London. It's journey planner is probably the best part about it – allowing you to mix up bus and Tube journeys easily. It'll also estimate walking times, and provide you with rain-safe options. Sweet.
Trainline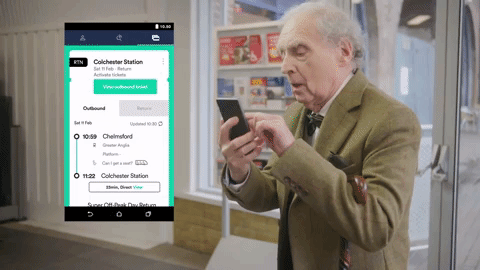 We're mentioning Trainline here because of their fantastic user experience. It's super easy to book train tickets if you need them (for when the city gets too much and you need an escape.) It's also great for checking live train departures, if, like me, you commute using National Rail trains rather than a TfL service.
Gett
London Black cabs are usually more expensive than grabbing an Uber. However, if you're pernickety about safety, you might feel more at ease in a licensed London Black cab. As a woman in a big city, I've found Gett to be a great Uber alternative. Plus, the fares are completely fixed, which is nice – no nasty fare surprises here.
What is the cheapest way to travel around London?
I asked Twitter about their top getting around hacks, and there was one common thread linking their responses. Their top tip? Walk.
Mine is to do more walking instead of tube – walk Leicester Square to Covent Garden etc see much more of London that way!

– Louise Upchurch (@Loulou_Uberkirk) May 30, 2017
def walk, walk, walk! Never bother w tube for x3 z1 stops or less

– Gail Emerson (@Gail_Em) May 30, 2017
@TfL do a great tube /walking map so you don't have to stick to the underground.

– Stuart Thomson (@Redpolitics) May 31, 2017
Heck, even TfL got involved.
Hi, if it helps at the map is available here – https://t.co/HMvycP4A8D

– Transport for London (@TfL) May 31, 2017
Using apps such as Citymapper or even the TfL map above will help you plan the most effective way to get around. Trust us – if you're traveling from Covent Garden to Leicester Square, it's actually way more faff to take the Tube.
And there you have it! Check back next week for the final installment of our ultimate guide to moving to London as a graduate:
Your guide to meeting new people and making friends in London
Check out our available graduate jobs in London.
Say hi to us on Facebook, Twitter and LinkedIn! We'd love to hear from you.