Blog
Discover the international opportunities available at a global law firm | DebutLive
Law can be a difficult profession to crack, but once you're in, the work and opportunities can be amazingly varied.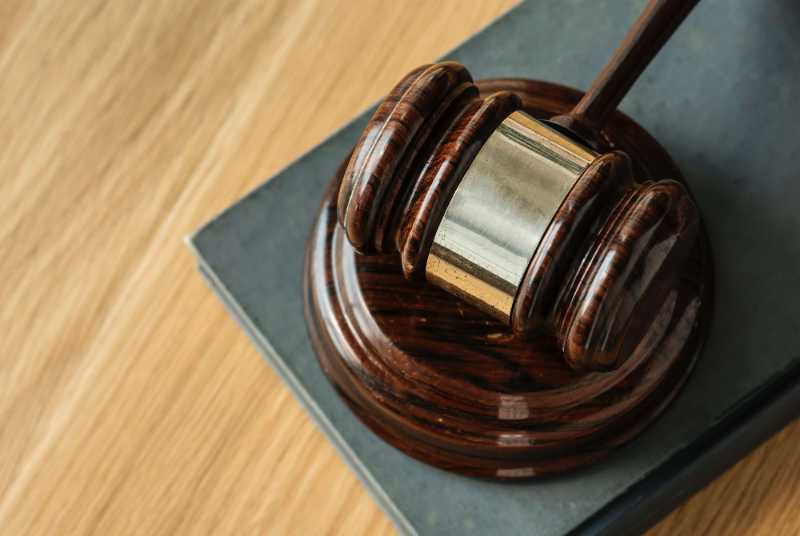 Law can be a difficult profession to crack, but once you're in, the work and opportunities can be amazingly varied. A competitive industry, yes, but one that is tantalisingly interesting and also offers the chance to work all over the world.
And this is something Herbert Smith Freehills are keen to discuss. Watch a sneak peek of Olivia Ponton, Graduate Recruitment Adviser, and Laura Kendrick, Future Trainee Solicitor, from Herbert Smith Freehills discussing the opportunities at an international law firm in a clip from their DebutLive below. Don't forget you can watch the full livestream via the app.
As usual, our audience had a lot to ask Olivia and Laura, who unfortunately ran out of time to answer everything. Thankfully, they managed to get the rest of your questions answered below.
Why would you recommend others take part in the Connect with Us competition?
Laura: Firstly, taking part in the competition will allow you the chance to gain transferable skills and a unique insight into the work Herbert Smith Freehills do and into the culture of the firm. The winner will gain skills such as networking, planning, time management and communication skills from their experiences – but also finalists are asked to prepare presentations on how they would promote the firm on the trip, and this is a very valuable experience to test skills from presenting to research.
The second reason I would recommend entering the competition is because it is an alternative route to developing skills and gaining insight – the traditional route being open days, workshops and vacation schemes. The competition allows you to tell Herbert Smith Freehills what you want them to know about you by framing their question to show your best qualities/experiences. You don't have to worry about spelling and grammar at stage two as it is just you and a camera if you want it to be! This is a chance for you to try something different.
The final reason is because it is the chance to win a free holiday to the other side of the world, obviously! I didn't just have amazing experiences in the office when I was in Sydney, I also went to the blue mountains and saw real life whales! The support I had from the team in planning the whole trip, not just the office related bits, showed me that Herbert Smith Freehills was the firm for me. It's a trip I will never forget.
Laura, during your time in several offices of the firm, what elements of the culture of Herbert Smith Freehills shine through the layers of culture brought by location in different countries?
Laura: The overriding culture of the firm across all offices was the focus on support and training. Each office offers fantastic training opportunities and a dedicated team to help you experience those opportunities.
The Hong Kong office offers a PRC scholarship programme for students from mainland China. The scholarship sponsors them to complete their GDL in London and then their LPC equivalent and two years' training in Hong Kong. The Hong Kong office also has a four week vacation scheme for students.
In the Sydney office I was able to see first-hand the support offered by Herbert Smith Freehills. I was part of a conversation the trainees were having with James from graduate recruitment about the allocation process for their next seats. James explained the process fully and why it was done that way – so each trainee would have the best achievable outcome. Trainees would be experiencing the seats they most wanted to as the process ensured multiple varied preferences were considered, so those who could not enter their first choice area and team would not be randomly allocated. The Sydney office also has the amazing Shopfront pro bono initiative that trainees can go on secondment to.
The London office also offers amazing development opportunities such as client secondments, international secondments, discretionary grants for future joiners, language classes and pro bono opportunities. My experience of the London office has been of the amazing support I have had from graduate recruitment. Olivia helped every step of the way, from planning activities to being available 24/7 even with the 8 and 11 hour time differences!
Are there any languages that you find valuable?
Olivia: As an international firm with a broad network of offices, we are keen to see applications from individuals with business fluency in the following languages:
Arabic

Cantonese

French

Japanese

Korean

Mandarin

Russian
However it is valuable, but not essential, to speak any of the languages that we have specified above. We look for candidates with language skills because of the international nature of our work but speaking the native language of a country where we have an office will not guarantee you a secondment there. We see languages as an added bonus for candidates but, to ensure that our process is fair, this doesn't disadvantage those who don't speak another language. We seek talent from diverse backgrounds. A global perspective will always be valuable at our international law firm.
What don't you like seeing on applications?
Olivia: In terms of frequent mistakes that we see, try to avoid the following:
Typos or punctuation errors (ask a family member or friend to proofread your application)

Getting the firm's name wrong or spelling it incorrectly

Writing your work experience as a list rather than telling us about the skills you gained from your work experience, and how they will be relevant to a career in law

Writing generic answers that could be sent to any firm
We want to see tailored applications that show you have researched the firm and can demonstrate why you want to work at Herbert Smith Freehills. It is important to make these reasons personal by aligning your own interests to relevant points about the firm.
Is it necessary to have legal work experience when applying for vacation schemes?
Olivia: No, we do not require legal work experience from students when they apply for vacation schemes. If you have legal work experience it can often be a useful way to demonstrate that you have started to develop the relevant skills we are looking for, however we value non-legal work experience equally. The main thing with work experience is to ensure you describe the transferable skills you gained and how they will be relevant to a career at HSF.
For recent law graduates who are self-sponsoring the LPC, is there a chance to get a refund on the LPC fees? Also if we apply for the 20/20 training contract, is there the possibility to have our training contracts moved forward as we have already done the LPC
?
Olivia: We reimburse all future trainees' LPC and (where relevant) GDL fees if they have undertaken these independently. We are often asked by future trainees whether they can move intake (either to defer or to be moved forward); we can do both but in these instances it is done on a case-by-case basis and is also dependent on business needs.
When applying is it OK to outline work experience/shadowing/mentoring gained from a variety of legal specialisms?
Olivia: Please detail as much legal work experience as you can! This demonstrates your motivation for a career in law and, if you have experienced a variety of legal career paths, then that should enable you to demonstrate more comprehensively why you have chosen to apply for Herbert Smith Freehills because of the wealth of experience you have gained.
How does Herbert Smith Freehills make their work environment more inclusive?
Olivia: We aim to have a diverse, innovative culture where high performance, client focus and highly engaged people are our differentiators and where we celebrate the uniqueness of our people.
Our firm is made up of people with a range of experience and backgrounds. We strive to ensure that our inclusive environment means our people feel valued and able to perform at their best by being their authentic selves at work. We know that our future success not only depends on being innovative and progressive in the changing legal market, but most importantly on our people feeling engaged.
We understand that our people have commitments and personal interests outside of work and we strive to create an agile working environment based on mutual trust and respect, in which people can perform at their best whilst maintaining sustainable balance across their work and non-work lives.
We're also home to a wide variety of employee-led diversity networks. As well as creating support networks within the firm, these provide firm-wide and client networking opportunities, key-note speaker events and seminars. Our networks include Women Lawyers, Women in Business Services, Herbert Smith Freehills Ability, Family, LGBT, and Multiculturalism, which celebrates diverse ethnicity, religion, faith and culture.
What grades do you require from university and A-level?
Olivia: We expect candidates to have had a very strong record of academic achievement at school and through each year at university, and generally look for a 2:1 in each module of your undergraduate degree.
While we expect strong academic performance, please note that we no longer have an A level requirement of AAB and we use contextual data so that we can understand your academic performance in the context of your school and other influencing factors.
We feel it is important that we set these high academic criteria, as it is a good predictor of success in our professional exams and performance as a trainee. Please note that we do take into consideration any mitigating circumstances that may have affected your academic performance and we have a specific section on the form where you can write about this. Please write as much as you feel comfortable with. It is particularly helpful for us to understand the dates when you were affected.
I am a pro-bono volunteer for the legal advice centre at my university. Is this something I could continue after I qualify as a lawyer?
Olivia: During a training contract at Herbert Smith Freehills and after qualification, there are a number of opportunities to get involved in the firm's award winning Pro Bono & Citizenship programme.
Our varied international and domestic pro bono programme focuses on four key areas: access to justice, international development, social impact investment and human rights (particularly anti-trafficking and anti-slavery).
We are in the eighth year of our partnership with the Government of Sierra Leone, building its capacity to manage inward investment. Closer to home, we run a weekly legal advice clinic in Whitechapel assisting local residents on issues such as housing and employment law and we particularly encourage all of our trainees to get involved in this.
In terms of client secondments, where do Herbert Smith Freehills trainees go? Is it possible to do a client secondment abroad?
Olivia: We currently have 18 client secondments available to our trainees. These include secondments to clients such as Sky, Transport for London, EDF and BP. We don't tend to send trainees on client secondments abroad but we do have opportunities for our qualified lawyers to go abroad, such as a secondment to the government of Sierra Leone in Freetown as part of our Fair Deal Sierra Leone pro-bono work.
Unfortunately I have failed the verbal reasoning test for the vacation scheme, does that mean I can't be applying for the training contract this year?
Olivia: You can only take the verbal reasoning test once in a recruitment cycle and this runs from September to August each year. Unfortunately, if you fail the test you will need to wait until the next cycle to reapply.
Connect with Debut on Facebook, Twitter, and LinkedIn for more careers insights.