Dyson came to DebutLive to talk all about their exciting new Communications Programme and the kind of projects you could be working on.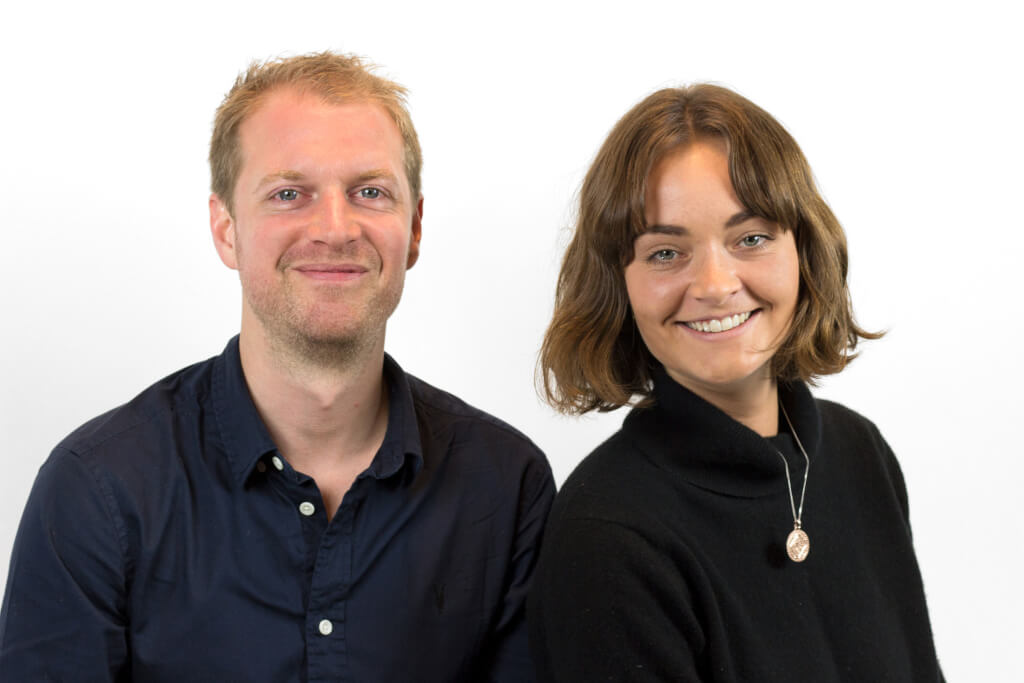 Transporting aeroplanes across the country and promoting new products at Paris Fashion Week – these are just two of the projects you could end up working on in Dyson's Communications department.
John Tilbrook and Lily Grant Thorold, part of the Dyson Communications team, offered a fascinating insight into the company's culture on DebutLive this week. They talked about how the innovative company works to solve problems and make products for the future.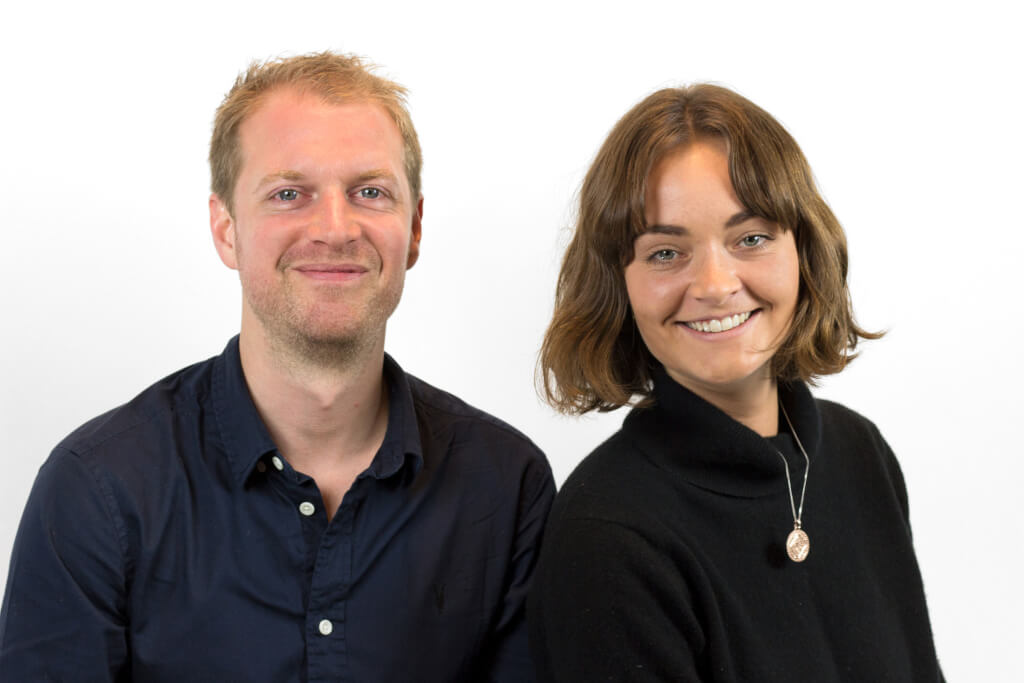 Their brand new graduate Global Communications Programme, which you can apply for through the Debut app now with exclusive access for one week, will be based at their ВЈ250 million campus and you'll be working at the very heart of the action.
John explained: "You won't be making tea, you'll be getting involved in projects from day one, we like to give people lots of responsibility and let them run with things. […] You have to be really up for a challenge, the work is fast-paced […] and sometimes it's very very stretching."
Lily also talked about some of the practicalities of the scheme: "You'll be given missions, and every 9-12 months you'll change mission. You could be working with me across a product category, there's also corporate PR as well, and then also John in internal communications. You'll be based in our headquarters in Malmesbury, but there will be frequent travel to our Press Office in London and possibly the opportunity for travel as well."
Here's just a small taster of John and Lily's fascinating insight. Don't forget to head to the Debut app to watch the full video:
We received a HUGE amount of questions, and there wasn't enough time to get them all answered, so we caught up with John and Lily after the event to get some further insight:
What are the ways in which Dyson supports employee development?
At Dyson we believe in learning on the job by doing, so our graduates are given real responsibility right from the start – they won't be making the tea! Mission-based learning gives the opportunity to learn the day job whilst being stretched with additional cross-functional projects on top. Alongside this you'll also be supported by a mentor. As you develop there are leadership courses and wider talent programmes, and during the programme there is plenty of time to build networks amongst your fellow graduates.
Dyson is a risk taking company which frequently goes against the grain of what people are expecting. How does the PR and communications team effectively display these risks and "wrong thinking" to an audience which is perhaps unprepared for it?
We ensure that audiences understand Dyson by explaining our technology, providing fact-based information which shows how we solve problems with our wrong thinking. We are engineers, not marketeers, so we tell stories about technology that allow the consumer to make up their own mind about why our technology is better.
What kind of projects can I look forward to getting involved in?
You will work within product, corporate or internal communication and there will also be opportunities to work on specific projects throughout the year including media days; Dyson journalism; Forward Dyson; the James Dyson Award; and the Dyson Institute of Engineering and Technology.
You mention about putting graduates in the spotlight. How do you do so? And how would you describe the day-to-day tasks of a graduate?
It's really important to read the news, make it and shape it, so we always start the day by reviewing the newspapers. No two days at Dyson are same, so you could then find yourself writing press releases, pitching to journalists, briefing executives, compiling daily press cuttings, organising town hall meetings and everything in between.
What can a graduate do in the first 3 months of the programme to impress, stand out and prove themselves?
Strive for 100%, find unlikely solutions to problems, have a passion for what you're doing, build good relationships, impress your stakeholders and pull off the odd magic trick!
Do you need to have a comprehensive understanding of engineering to work in communications for Dyson?
We don't expect you to come trained as an engineer, but you'll need to understand and demonstrate our technology as engineers would. Working within the communications team, you will soon become an expert in all aspects of Dyson.
At Dyson, innovation is central to the success and generation of all Dyson products. How is this value transferred on a daily basis when working at Dyson?
There is a unique culture at Dyson, we all try to live the values displayed by James Dyson; always looking for improvement, learning from failure and wrong thinking to find new and better ways to solve problems.
Given that Dyson was born out of creativity and ingenuity and is now a truly global company, how does Dyson maintain its agility and stay true to its creative roots?
Engineering is at Dyson's core, we now have research, development and operations all over the world. […] But essentially we tell stories about the values we live by at Dyson, to our people and external audiences.
What was the most exciting campaign you've worked on and why?
Lily: Three or so months ago I moved on to become the global lead for our personal care PR, taking a step into the beauty world. Over the last month we began our first global fashion week campaign, which I pioneered. I spent the last month in NY, London, Milan and Paris (it sounds glamorous but it was gruelling at times).
We sponsored 27 catwalk shows. We worked with Fenty Puma by Rihanna, Margaret Howell, Nicopanda, Philosophy and Balmain and many more. We even had our vacuum cleaner used to create the Chanel SS18 look. You should check out the @DysonHair Instagram page to see the content we've been creating.
What are the international opportunities that Dyson offers to their graduates?
There are potential opportunities of an international mission in year two, where you will take the skills learnt in the global HQ to one of our Dyson markets.
Once a graduate completes the programme, will there be options to specialise within an area of communications? What does progression look like at Dyson after completing the communication programme?
As our CEO says the future is what you make it. So there will be opportunities to specialise, grow and develop, dependant on the progress you've made throughout the graduate scheme.
Has it been challenging to keep the brand image consistent across the variety of different markets Dyson covers? Have there been any markets that it has been challenging to break into?
There are always challenges, but remember we are engineers not marketeers.
As this programme is new, what are the hopes and expectations that Dyson has for the programme and those graduates on it? Specifically do you have any targets you would wish them to achieve?
We want the brightest and best so we want to hear from you!
How much freedom do you have in choosing the 'missions' you're involved with?
First missions will be allocated based on skills and experiences but future missions will be self-driven and graduates will get a say in where they go next.
One of your mottos is 'Make mistakes, learn from then'. What is the greatest thing you've learnt from your experience at Dyson?
Never give up!
I'd like to get involved with some voluntary activities, does the company support us with that?
There are lots of opportunities to support our James Dyson Foundation workshops in local schools where we inspire young students to pursue a career in engineering. Alongside this there are plenty of charitable activities happening within the business that all employees can support.
How does Dyson adapt to so many different markets?
Careful planning, scaling, being agile and nimble.
How have communications evolved over the past few years at Dyson?
Along with the growth of the organisation, the communication team has grown all over the world. What we do is constantly in the spotlight and we support Dyson to achieve its ambitions.
Is there an opportunity to rotate around the company as a graduate?
Our programme is designed to give graduates the opportunity to get a breadth of experience across the Dyson global communications team within either product, corporate or internal comms. You will naturally work with different areas of the business during projects and longer term there is the opportunity to experience other parts of Dyson.
What is the application process?
You can apply directly via our careers page, where you'll need to upload your CV & covering letter. From there, we'll ask you to complete a short application form, followed by some online aptitude tests. For successful applicants the next stage is a digital interview and finally, an assessment centre at our global HQ. The assessment centre will involve a range of individual and group exercises designed to give you an insight into the programme and the communications team.
How much personal responsibility will we get within the role?
You'll be working on important projects from day one and we'll give you responsibility to manage the projects yourself. We need people instantly up for a challenge – ready to tell our stories and explain our technology.
How diverse is the workforce at Dyson?
We have 7,000 employees across 23 countries, spanning over 30 nationalities. With the communications team have people sat all over the world from Asia to Europe to the Americas.
If you want the chance to get more of your questions answered directly by the employers themselves, tune in to our next DebutLive on Tuesday 17th October at 5pm to hear all about how to be a successful applicant to the WPP Fellowship.