It's been a big year here at Debut, and we've got the numbers to prove it. We've sent over one million Talent Spots and launched some exciting new features.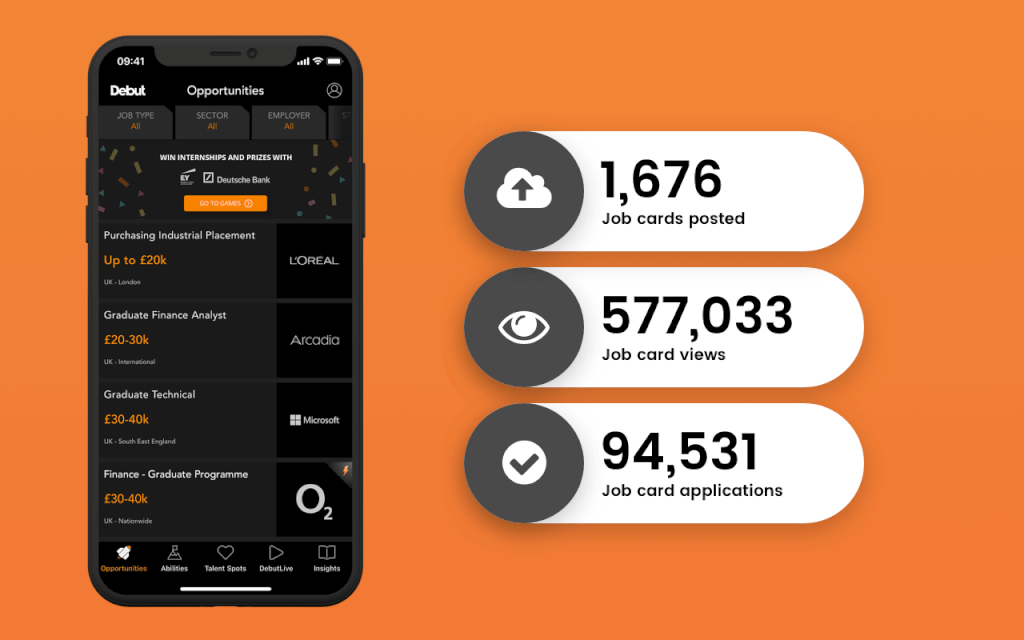 2017 has been a bit of a mad one, hasn't it? Brexit has stalled while Bitcoin has blown up – but the really big numbers are over here at Debut.
We've watched the app grow incredibly over the past 12 months, with the launch of a whole host of new features, better job opportunities and more of you getting involved than ever before.
So, as the dawn of a new year rapidly approaches, let's take a look back on everything we've achieved in 2017.
1,676 job opportunities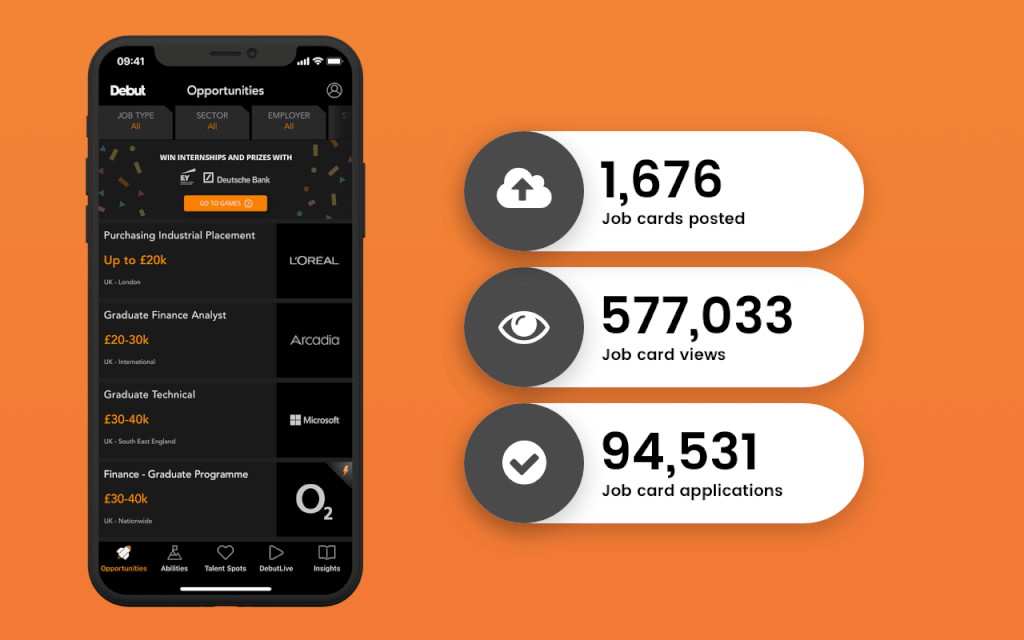 At Debut our ultimate goal is to connect our members with the job opportunities, internships and placements that are going to kick start their careers – and boy did we do that in 2017.
This year we posted over 1,600 job opportunities on the app from our range of 50 top employers. These were viewed by you guys a whopping 577,033 times, leading to an astonishing 94,531 applications. Phew, you guys have certainly been busy.
In the spirit of Debut we're working to make the job application process quicker and more seamless than ever before, launching our lightning fast Instant Apply feature which is set to get even bigger in 2018, so stay tuned!
Over one million Talent Spots sent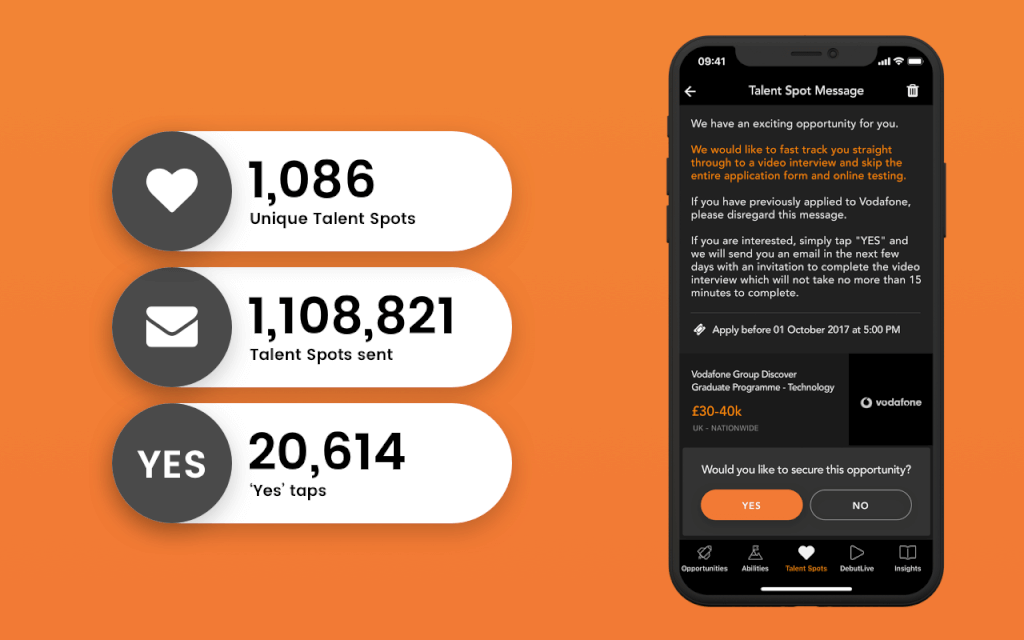 What's better than searching for jobs? Having a job opportunity land right in your inbox inviting you to apply or even better, fast-tracking you straight to an interview or assessment centre. We know how stressful the job search can be, and we want to connect the right candidates with the right jobs quicker than ever before.
That's why this year we've sent over one million Talent Spots to our members. That's a crazy amount of opportunity for you all, and over 20,500 of you tapped 'Yes', leading to lots of career progression and, ultimately, hires. Take a look at some of our success stories from 2017 to whet your appetite.
219,097 minutes of gaming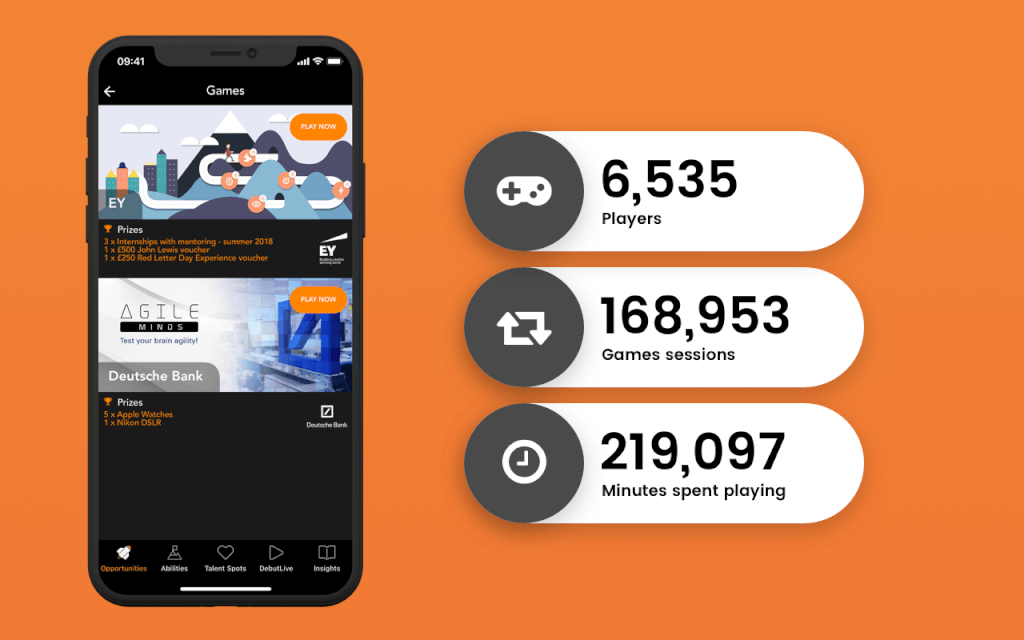 2017 saw the return of some old favourites as well as some brand new releases in the Debut Games section (which also found a new home in the Opportunities tab). Whether you're bored on your morning commute or need a distraction during a dull lecture (not recommended), Debut's always here to provide some procrastination that can actually lead to some amazing opportunities.
Over 6,500 of you spent over 210,000 minutes playing our games this year. You've won summer internships, experience day vouchers and even Apple watches. So the next time your parents grumble about you spending too much time on your phone, you can tell them how much it could actually be benefiting your career. Game on.
4,739 viewers watched DebutLive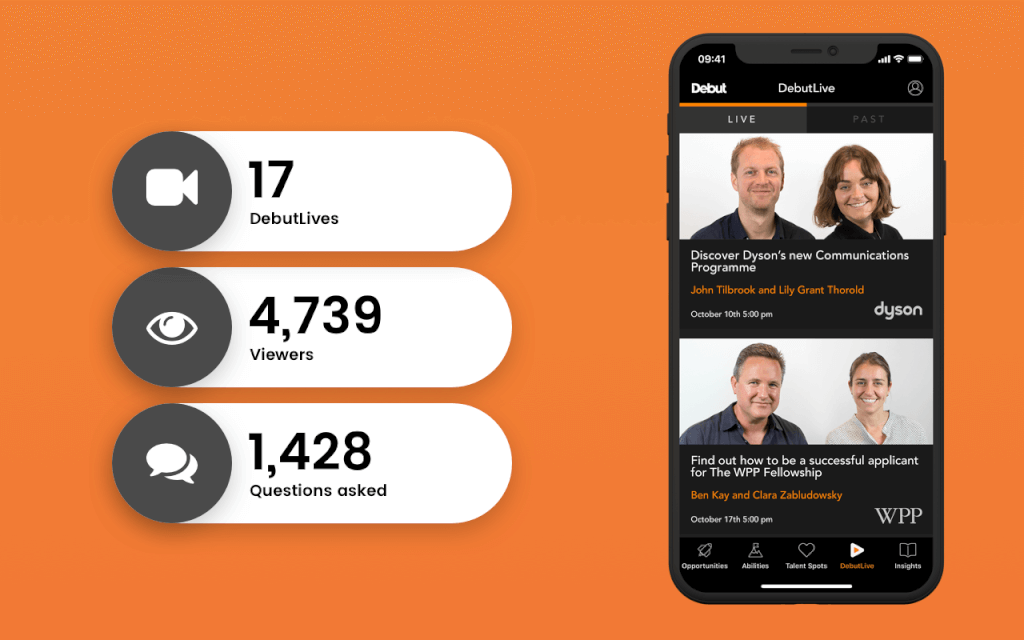 One of our biggest achievements of 2017? Launching our very own livestreaming channel DebutLive, connecting students and grads all over the country to top employers, allowing you to ask questions to recruiters without even leaving the house.
Since the feature launched back in May, we've done 17 DebutLives reaching nearly 5,000 of you. We've covered a huge range of topics, from video interviews to professional qualifications, career satisfaction to the art of sales, and you guys asked nearly 1,500 questions to our fabulous speakers.
Plus those who tuned in were in with the chance of winning a whole range of prizes, from insight days at Shell and Rolls-Royce, to lunch with Siemens UK CEO JГјrgen Maier.
Hundreds of thousands read our Insight articles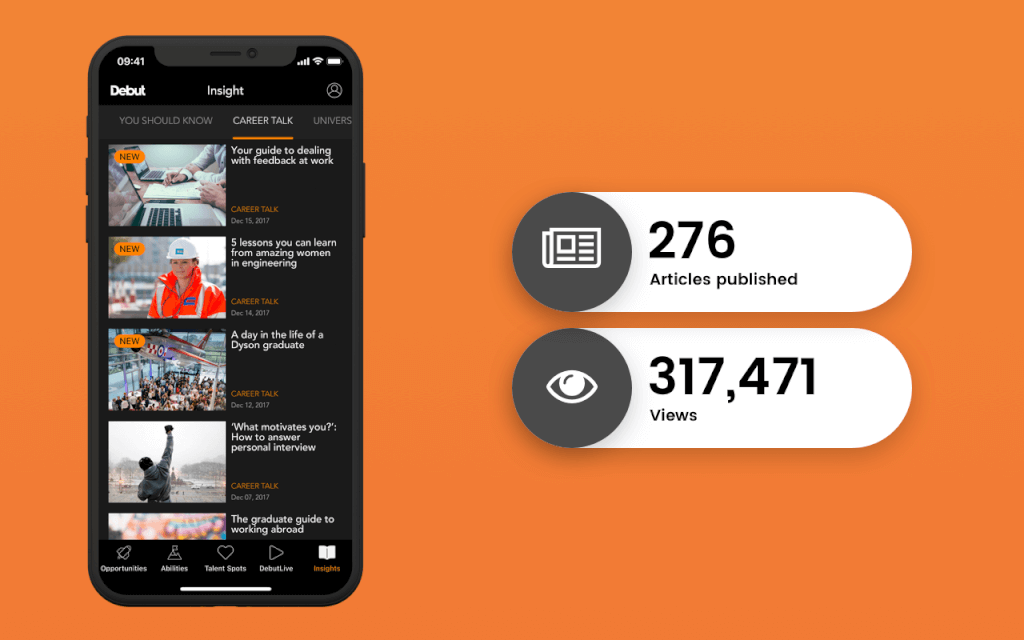 At the heart of everything we do is providing our members with the information and guidance they need to secure their internship, placement or graduate role. Whatever you're unsure about, whether it be CVs or how to dress for an interview, our Insight section is here to help you every day of the year- and 2017 was a whirlwind year for the section.
In 2017 we published 276 articles read by you guys over 300,000 times… blimey! We also launched 42 brand spanking new Guides on the website, providing in depth information on career development, work sectors and locations. Everything you need in one handy place.
So there you have it! It's been a crazy year here at Debut, and we've grown more than we ever imagined. But it doesn't stop here, as we have loads more exciting projects lined up for 2018 (including the full launch of our Abilities tests), so let's watch these numbers continue to grow.
Connect with Debut on Facebook, Twitter, and LinkedIn for more careers insights.