When we found out you could create a chatbot CV, we knew we had to try it. Debut writer Brenda Wong gives ConvBot a go.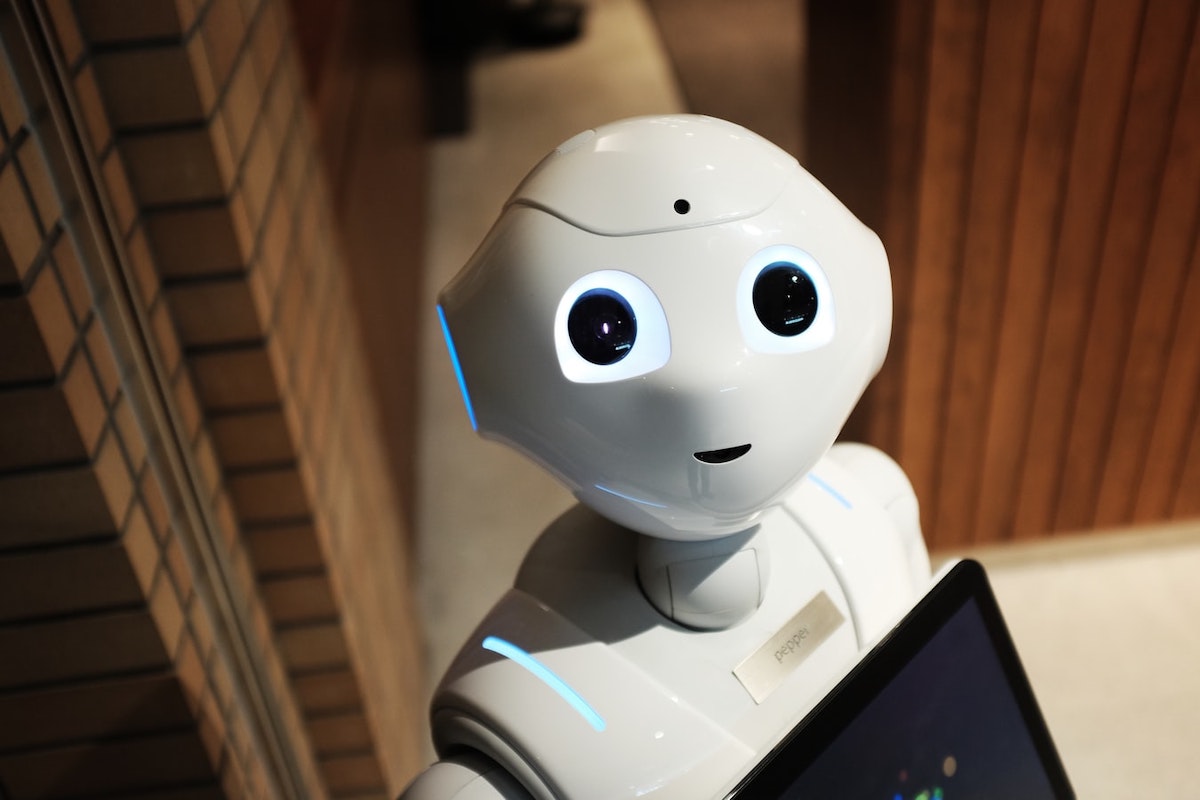 Applying for jobs is stressful. It's impossible to show off your personality in full on a CV. Cover letters are an absolute pain to write. Plus, there's absolutely no guarantee that a recruiter will even read your application all the way to the bottom. After all of that hard work, too. Which is why when I discovered you could create a chatbot CV that can 'talk' to a potential recruiter, I knew I had to try it.
ConvBot, created by Tars, is a tool that can help you create a chatbot for just about anything. ConvBot is set up like a general business tool. You can create an ordering/booking bot, a feedback bot, and even a customer support bot. However, since we're all about careers here at Debut, we put our own little spin on it.
How we set up ConvBot to become a chatbot CV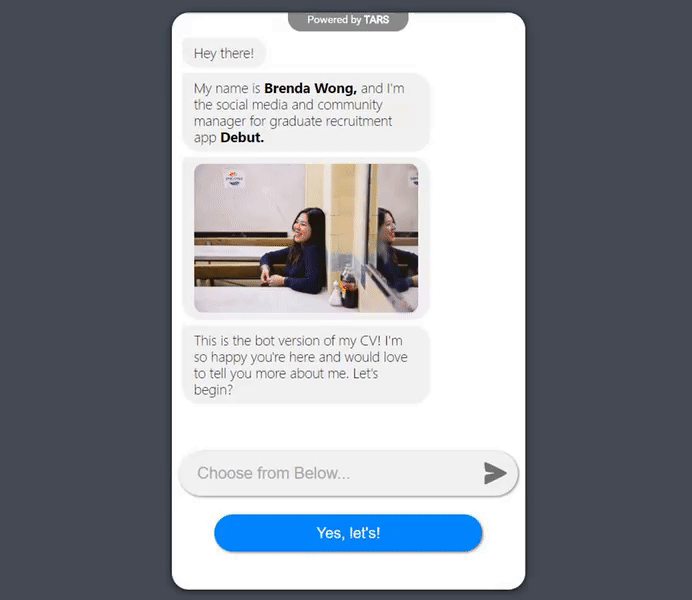 There are several different options to choose from when you click on 'Create a Bot' on the dashboard. We decided to go for the 'Lead Generation' Bot because it looked like it would be the simplest to edit.
Your ConvBot is made up of something called 'gambits'. A gambit is one single back and forth conversation between the bot, and the person talking to the bot.
You can customise each gambit with your own personal messages. If you want, you can add images and emojis too. The only issue is, you'd have to copy and paste emojis from an external source, and upload your images to a public service like Imgur.
Building your chatbot CV's structure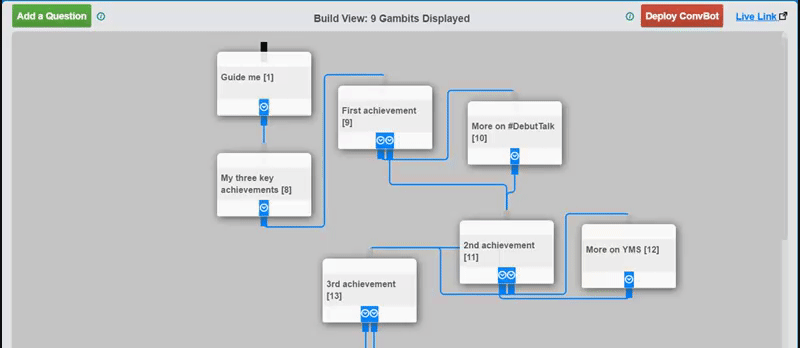 Once I got used to the dashboard, it was time to build my chatbot CV. I'm sure if you really dive deep into it, you could create a pretty smart bot. However, as I was pressed for time, I kept it simple.
I chose to highlight three key achievements from my career, and set up six different gambits to show them off. Why six gambits for three achievements, you ask? Well, to add interactivity, I gave users the choice of hearing more detail (which will lead them into a sub-gambit), or move forward to the next achievement.
As you can see in the GIF, all of the gambits are connected. Looks complicated, but it's literally just a drag-and-drop tool to connect all the bits together. Pretty neat.
The pros and cons of having a chatbot CV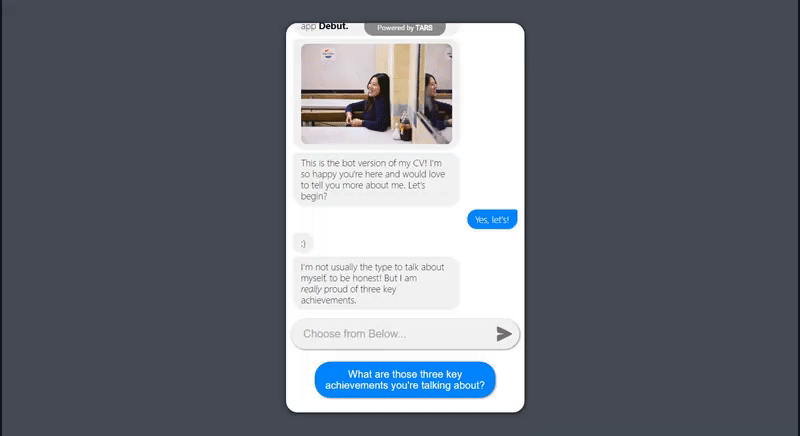 The pros:
It's really unique. Jumping on this trend now will make you look super in-the-know. Plus, artificial intelligence is such a hot topic these days.
You can control what the person reads, and when.
It has tons of personality! It provides a little more insight as to who you are and how you speak.
The chatbot CV can automatically redirect to a page of your choice, like your LinkedIn, a permanently hosted version of your CV, or your Twitter profile.
The cons:
You can't really customise the design in any way. It's such a new tool that any formatting is basic at best.
It looks monstrously techy at first, so if you aren't particularly digitally savvy, it might put you off.
It's not possible to put in a ton of detail (there are no links in this bot), so you'll have to use the bot as a supplement to your job hunt, rather than rely on it completely.
Overall, the chatbot CV was a fun thing to build. Having said that, it's not the best tool to show off all of what you can do. It can, however, act as a great little extra tool for your personal brand. It could be something you can place in your Twitter bio as a great way for you to introduce yourself, though!
Dare to try building your own ConvBot? Take a look at the one we built at this link, and tweet us yours @DebutCareers!