Wonder what a career in investment would actually look like? We spoke to Willis Towers Watson about exactly what a job in the industry involves...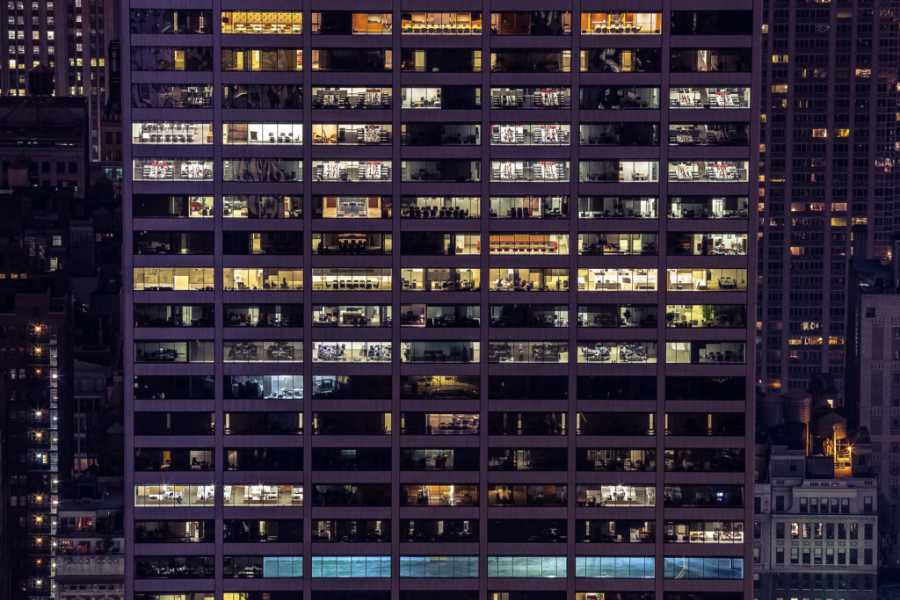 We've all heard of investment and finance. It's a huge industry, with ripe opportunity for career progression and rewarding challenges. But what actually is the investment industry? What does someone in investment do on a day-to-day basis and what's the reality of the industry like, behind all the terminology?
We invited Sara Rejal, head of Willis Towers Watson's Liquid Diversifying Research, and Investment Analyst Abbie Knight, to DebutLive to give us the lowdown on exactly what it's like working in the industry and their top tips for those starting out. They discussed a wide range of topics including what skills and qualifications Willis Towers Watson look for look for (FYI, you don't need a degree in Economics), how to ace an interview and how the graduate scheme is structured.
In this short preview clip you can see Sara and Abbie talk about their average working day and how their work takes them all over the world. Don't forget to head to the DebutLive tab on the app to watch the livestream in full.
They didn't quite have time to answer all the questions from those who tuned in live, so we caught up with Sara and Abbie afterwards to get some further insights based on your questions:
What are the biggest challenges faced by the investment sector?
The investment sector remains focused on achieving the best investment returns for the end user; in the current economic environment our biggest challenge is generating strong returns. Engaging young people in pensions and savings also continues to be a challenge for the industry.
As people are living longer and are investing in Defined Contribution pension arrangements, where individuals have more choices to make about their own investments, it is more important than ever to ensure people are thinking about their long term saving and investment plans.
Does holding a Master's degree give an advantage to applicants?
Holding a Master's degree won't necessarily advantage an applicant. Our minimum requirements are based on UCAS points and a 2:1 degree. After minimum requirements are met, the process is based on the skills of the individual. A Master's may give the individual examples to draw from during the process to demonstrate their skills and motivations for working in the industry.
What is the best advice you would give to someone trying to get into finance/investment?
I think my best advice would be to speak to as many people as possible and get as much experience as you can. There is a wide range of different roles and opportunities within investment and it is important to choose the one that is best suited to you.
How do you expect MiFID II to impact the sector?
Increased regulations can only be a good thing. There will be a period of adjustment as process and procedure changes are implemented but we view the changes positively.
What does a normal week look like in your different roles?
It is difficult to define a 'normal' week. Every week in my job brings new challenges and new opportunities. I get to work on different projects with different people all the time.
How secure are jobs and does this vary between departments (for example, equities vs fixed income)?
Across industries we are all working in a rapidly changing environment and it is impossible to guarantee security. However, the investment industry has responded positively to change and continues to grow and evolve as an industry.
If you could change or improve one thing about Willis Towers Watson, what would that be?
The introduction of the delegated solutions business and Master Trust has enabled a range of clients to access our best investment solutions. Potentially in the future it may be possible to enable the retail market to also have access to these solutions.
What other ways are there to enter the industry other than the big firms?
There are a number of ways of entering the industry and a huge number of organisations of different shapes and sizes that can offer careers in both financial services and the investment industry.
What sort of work experience do you expect a graduate/intern to have prior to joining the firm?
There is no set expectation of work experience that a graduate/intern should have prior to joining. Any work experience from working in a supermarket to being involved with university societies can develop valuable skills and experience that can contribute to an individual's application. All graduates/interns are trained in required technical knowledge and supported with professional qualifications as part of the graduate programme.
What advice do you have for those graduating this year and applying for the graduate programmes?
Apply for graduate roles early, as sometimes roles are filled on a rolling basis, meaning there are fewer roles available later in the process. Understand the organisation before completing the application so you can demonstrate how your skills and experience relate to the organisation. Prepare for the assessment process and consider in advance examples that demonstrate the skills you can bring to the role.
Is it possible to offer a position to someone with several years' management working experience, but no work experience in the financial field?
Yes. The level of entry would depend on the specific individual but this may be joining through the graduate programme or it may be appropriate to join as an "experienced hire". Roles can be found on the Willis Towers Watson website.
How can you get into this industry if you don't meet the academic criteria?
This may vary between organisations, however, at WTW there are support roles that have different entry requirements but can offer a challenging and fulfilling career within the Investment industry. Roles available can be found on the Willis Towers Watson website.
What is the graduate scheme selection process like? What makes a graduate stand out?
After minimum entry requirements are fulfilled, an applicant will be asked to complete two online tests. If these are successful they will complete a video interview, which also involves some written content. Successful candidates will finally be invited to attend an assessment centre at one of our offices.
Different graduates stand out for different reasons and we aren't looking to recruit a particular type of person. Being prepared will give the candidate the best opportunity to demonstrate the skills and experience they can bring to the role and organisation.
Is it possible to move between service lines once you get an offer as a graduate?
Yes. It is possible for a graduate to move between teams within the Investment line of business or between Willis Towers Watson businesses. This would depend on the availability of a role.
What impact does Brexit have on the way you conduct your day-to-day business, i.e. how have the researchers had to change their tactics as a result of Brexit?
The reality is that Brexit has very little impact on our day-to-day business. We were careful to consult with our clients through the referendum period, to ensure their portfolios could withstand potential outcomes. The majority of our clients invest on a global basis and our research teams have a global reach and have therefore felt little effect from Brexit.
What has been the biggest change to the graduate programme since the financial crisis?
Since the financial crisis, WTW Investment business has continued to invest in our graduate programme. We have consistently employed graduates into the business on an annual basis and continue to support internal training and professional qualifications. The content of the programme continues to evolve and develop to meet the changing needs of graduates, the business and the wider investment industry.
What advice would you give for the video interview stage of the application process?
Prepare in advance of the video interview so you have examples that demonstrate your skills and experience to hand. Be clear and concise with your answers and give clear examples.
What are the opportunities for those who do not have a degree in finance or business?
The requirements for a finance or business degree vary depending on the role. However, the Investment business at WTW do not require a specific degree for the majority of roles. The Investment business works with industry wide groups to encourage diversity into the industry, which includes encouraging graduates with a wide range of degrees to consider a career in the industry.
What are the essential skills you need as a fresh graduate to succeed in the industry?
I would say you need to be good at managing your time. Studying on top of working full time is challenging. You also need to be inquisitive – ask lots of questions!
Can you still apply if you do not meet the required UCAS points?
If you don't make the required UCAS points to apply via the graduate programme there are other opportunities to apply for a junior role outside of the graduate programme. Roles are posted on the Willis Towers Watson website.
Connect with Debut on Facebook, Twitter, and LinkedIn for more careers insights.