With the Fourth Industrial Revolution upon us, we're now in the digital age. But how does this type of working contribute to a state of burnout?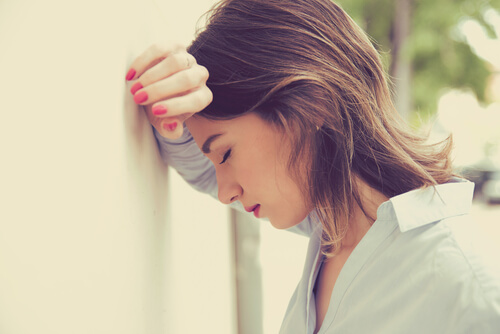 This article was written by external contributor, Beth Mahoney. Beth is a freelance journalist who focuses on careers, business and health and wellness. She's the owner of digital marketing company, Fuzzy Bear Media, and a beauty, lifestyle and business blogger. You can follow her on Twitter and Instagram.
Around half a million people in the UK suffer from stress that is work-related, with many mental health problems sneaking up without warning. One is a state of exhaustion known as 'burnout' and it's becoming a serious issue – some are even calling it an epidemic. But what exactly is it, and why is it more relevant today than ever before?
First used in the 1970s by psychologist Herbert Freudenberger, the term was used to describe the impact of stress from 'helping' professions – doctors and nurses who sacrificed their wellness and self-care by putting others first would often end up like this. Exhausted, unproductive, and unable to cope.
Today, it's recognised as a state that can affect anyone and everyone. In the digital age, it can impact those with an online presence more than anyone else.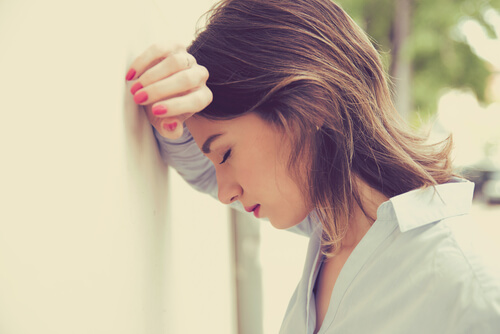 The concern is that being online – whether it be for professional use or simply seeing what other people are up to – means that there's an inability to switch off outside of work. This can lead to stress, anxiety, depression and even affect your physical health through a lack of sleep.
There's a common misconception that the current workforce – Millennials and Gen Z – are lazy and lack a sense of work ethic. However, a new study from Ferratum has found that Millennials work far harder and are exceedingly more passionate about their career than previous generations.
Unfortunately, it's this strong work ethic and desire to consistently achieve more that is causing burnout. It particularly occurs in those who cultivate a personal brand online, those who work on social media for a living (such as content creators or business owners) and remote workers who spend most of their time behind a computer screen.
As a virtual business owner and a blogger who earns a full-time income from my personal brand, I have experienced burnout from being constantly online. I'm continually checking on my brand, never having a break.
The main risk factor for burnout is an overwhelming workload, which may seem irrelevant as Millennials are often seen as being 'work-shy'. But according to Ferratum's research, the Millennial generation are highly likely to have multiple roles, with 18% of Millennials having two jobs compared to just nine percent of Gen X.
In addition, freelance work and portfolio careers are becoming more popular within today's cohort of graduates: Gen Z. These types of careers absolutely require an online presence, which could be potentially problematic for anyone looking to detox.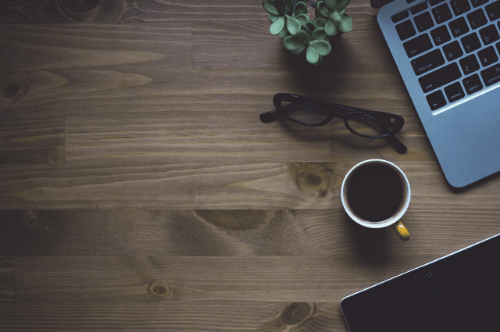 In a traditional sense, burnout has numerous causes: job structure, lifestyle, and personality characteristics. This suggests that it's a combination of certain factors – both environmental and genetic – that may increase a person's likelihood of developing it. It especially occurs in anyone who is prone to perfectionism.
Sometimes, I sit there, knowing I have so much work to do, and yet I just can't seem to actually complete the tasks on my to-do list because I am concerned that every aspect must be perfect. I feel overwhelmed and anxious. This is an extremely common experience for Millennials, particularly those of us who spend large amounts of time online.
It's also worth noting that for Millennials, wage stagnation mean that this generation are working for less than any other previous generations. Therefore, the hard work isn't even necessarily rewarded with fitting financial merit, making it seem redundant.
We are the first generation to be worse off than our parents, and therefore it can become a vicious cycle of working harder, experiencing burnout, taking a step back, only to then be branded as 'lazy' and 'entitled' as a result.
Becky Slack, Managing Director of Slack Communications, found that this was a struggle for her when she started working remotely from home. In an interview, she stated: "One of the challenges with home working is being able to switch off at the end of the day and to actually 'finish work'.
"I once had a big project to complete and I found that I was starting work at 6am and not finishing until 10pm, which I did for about three months straight with barely even an evening free, never mind a weekend off. There was no one there to tell me to stop!"
Since then, Becky has incorporated more of a structure, sticking to her diary and leaving the office behind after the working day is done. But her story is extremely common among other young people in similar professions.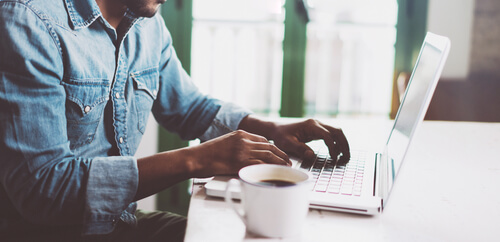 The concern is that using technology to go online can become physically and mentally exhausting. In fact, research from Unit for Health Promotion Research, University of Southern Denmark has shown that excessive use of the internet is a crucial factor in burnout.
Social comparison also contributes to burnout, something that's becoming more common among online workers. Studies have suggested that engaging in this competition and comparison can lead to symptoms of depression in young adults. Instagram especially portrays people's lives as staged fantasies that may make other people feel inferior.
Lucy Mitchell, a Freelance Sound Editor, found that this was one of her biggest struggles. She felt that although social media helped her to professionally, it also comes with its down sides. "…it has done wonders for my career, but also puts a lot of pressure on me and I constantly compare myself to other freelancers."
I've experienced the same feelings of pressure when attempting to compete with other remote workers. I've found myself spending hours online attempting to perfect my social media strategy, becoming increasingly stressed and exhausted by the social competition online, finally getting to the point where I felt like I had nothing left to give.
They say that Millennials are the 'burnout generation', and it's easy to see why; high aspirations, a constant workload and never taking time out all contribute to this title.
Even on the weekends and while on holiday, I'm always subconsciously thinking about my online presence. I'm never able to totally switch off and relax and I'm constantly monitoring, which is stressful.
Like many remote workers, my personal brand is my everything. Without it, I wouldn't be where I am today. However, there's no hiding the fact that online personal branding is damaging to my wellbeing.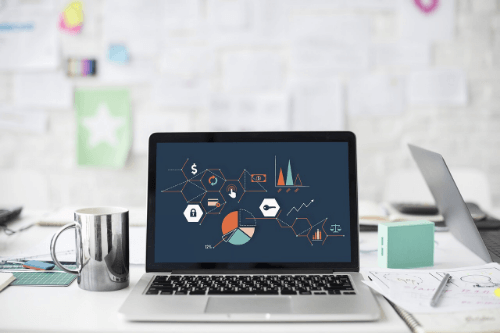 Of course, there are steps that can be taken to stop the correlation between having an online presence and being unable to switch off. Constantly being online has a significant impact on day-to-day life, which is why knowing how to limit its impact is crucial.
It's normal to need time to unwind and recharge your batteries, which is something that you can't do if you are constantly plugged in. You need to take time out for yourself, or your mental health will suffer as a result.
I find that when I fail to regularly take a break from social media (and the internet in general), my anxiety worsens. However, if I set aside an entire weekend or a couple of days to detox and let the stresses and strains of constantly working float away, I feel much better for it. The next week I am far more proactive, less anxious, and far happier.
Sometimes, your job can make you feel like doing this is impossible. Freelance Entertainment Journalist Katy Brent feels that there's a lot of pressure within the journalism industry to be the first to report on breaking news, which means a lot of time spent on social media channels.
However, when she's outside of work, she leaves the online world behind. She states, "I'm actually getting better at turning social media off when I'm not working. My top tip is to remove the apps from my phone when I'm off duty."
I also recommend being strict with yourself when it comes to the time you spend online. Download a screen time app that monitors the time spent on your phone and gives you an update each day on your progress. Limit your time on social media where possible. Try scheduling posts in bulk and avoid getting into an endless loop of scrolling.
Being mindful of how social media and the internet can be detrimental to your well-being. It's important for yourself, your mental health and ultimately your career. The internet is an incredible tool; it has changed every aspect of modern life. But we need to recognise when it's helpful, and when it's damaging.
Download Debut and connect with us on Facebook, Twitter and LinkedIn for more careers insights.