Blog
BlackRock graduate analysts talk tech, campus programmes and more | DebutLive
Wondered what it would be like to work at BlackRock? We spoke to two graduate analysts to get the low down and some top application tips.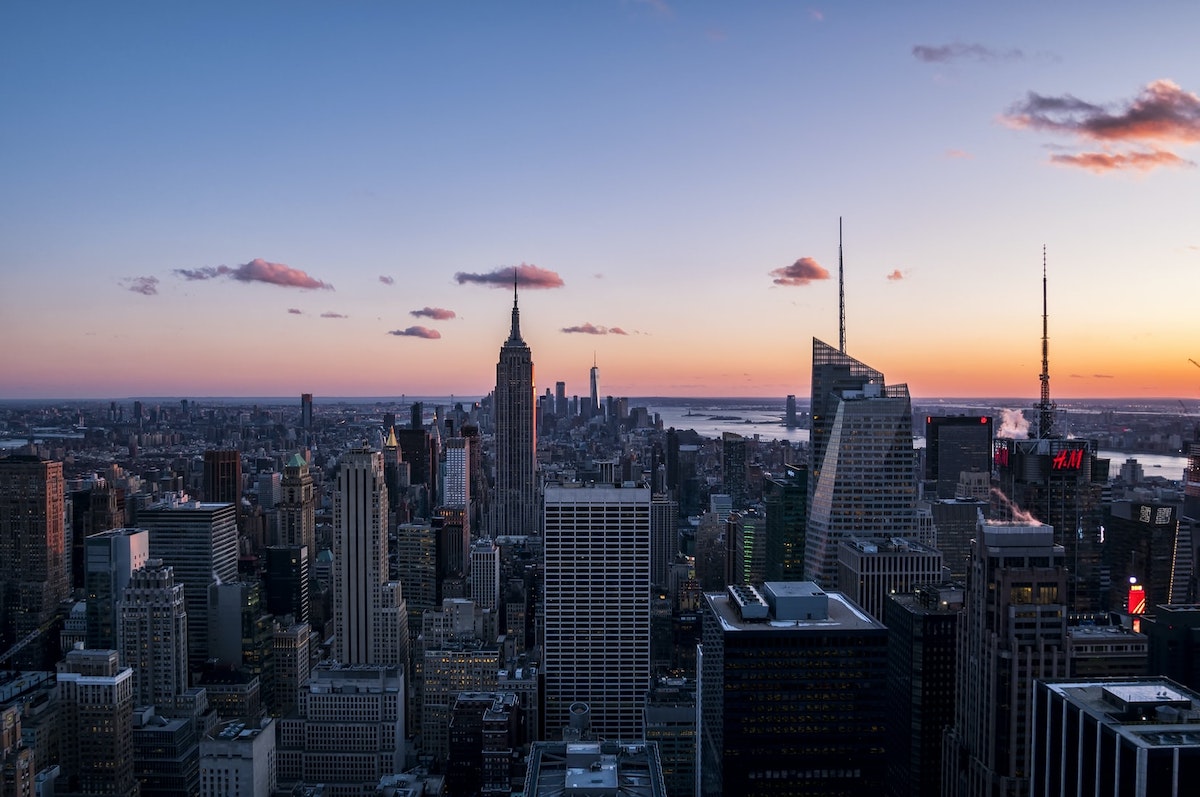 BlackRock's Technology Graduate Analyst Programme is like no other. You'll start with a two-week stint in New York, where you'll get the opportunity to meet fellow grads from around the globe and network with senior leaders. Following this you'll commence on an exciting two-year programme, rotating four times throughout different technology teams in the company.
We spoke to two BlackRock analysts, Charlotte and Alice, on DebutLive about their time at the company so far, and some of the exciting projects they've been working on.
Alice, who is part way through her graduate scheme and currently working in the Trading Technology team, said: "I started my rotations in the Client Reporting team where I got to work on my own project. It was quite cool coming into a […] big company and straight away being given my own project to work on, of course with lots of help on hand."
Charlotte, who has now completed the graduate scheme and works full time as an Analyst within the company, also benefited from the rotations: "It allows you to see different areas of the business and piece them together, which is quite unique."
So what advice do they have for students looking to apply for the BlackRock Technology graduate scheme? "Really important things that BlackRock looks for are communication skills, […] obviously team work […] and finally, of course, this is a tech company so you need to know technology." Find out more about how you can make yourself stand out by watching the snippet below, and make sure to head to the app to watch the full livestream.
We received lots of great questions from our Debutants as usual, and we didn't quite have time to answer them all, so we caught up with Charlotte and Alice after the event to get the rest the answers for you. Don't forget to keep checking DebutLive for all the latest livestreams, including our upcoming interview with Apprentice winner Tim Campbell on the importance of interview feedback – don't miss it!
Can I apply for the graduate scheme if I am a few years out of university already?
Unfortunately not. Our Analyst Programme is only for students currently in their final year of university.
What is the work-life balance like?
The work-life balance is far better than I expected from a financial company in London. As long as you are getting the work done, people don't really mind how long you work. I rarely find that I'm working late into the evenings and have plenty of time for my own hobbies in the evenings and weekends.
How long does a typical project last? And on average how many people are working on a project?
Projects vary a lot, some may be a couple of months, others may take much longer, but on the analyst programme you will most likely be given projects that you can finish within 6 months or less, so that you can experience multiple projects in a rotation.
What variety of clients have you worked for and who has been the most interesting client?
Throughout the grad scheme it has been quite broad: my clients have been portfolio managers, retail and marketing teams, and finally client reporting & client services. I would say client reporting & services were probably the most interesting as they gave me the broadest taste of the businesses we support.
Understanding the task at hand requires understanding the business case and the processes which underpin that. For instance, one project involved working with client reporting for our Liability Driven Investments business, which required understanding the business and the technology infrastructure.
What has been your favourite part of being a graduate at BlackRock?
Favourite part of being a graduate at BlackRock? Difficult question! Being given the space and encouragement to keep learning is probably the best part of working here.
Is the BlackRock analyst programme a permanent role?
Yes, the Analyst Programme is a permanent role. The Programme is two years in length, however you join the firm on a full-time, permanent contract.
How long do you typically wait to hear back about an application?
The recruitment process typically begins after the deadline – candidates will start hearing back about applications once the deadline has passed.
What is the application process for graduate roles?
The application process for Software Engineering roles comprises of an online application with just your CV, an online coding test (to be completed within four days of submitting your CV), followed by first round interviews and an assessment centre in the office.
For applications not to Software Engineering roles, the process is an online application with CV, a video cover letter (to be completed within 3 days of submitting your CV), followed by first round interviews and an assessment centre in the office. The structure of the non-Software assessment centres varies by business area; candidates will be advised of the structure of the day when invited to attend.
What analyst roles are available?
We hire across multiple teams for the Analyst Programme. Information on all the analyst roles is available on the Debut app; please check out the Job Cards for further details.
Would extra courses help boost the experience you get on your degree?
Apart from Software Engineering roles that require a background in coding, there are no specific courses or degrees we require candidates to be studying. We are interested in your potential and passion for the role, not just what you have been doing to date.
Do you need a background in coding to work in Client Services?
It is not a requirement for candidates to have a background in coding for our Aladdin Client Services roles, however a demonstrable interest and passion for Technology and Finance is advantageous.
When you started to work at BlackRock, what surprised you or was different from your expectations?
The culture is far friendlier than I had expected. Everyone is very keen to help each other, which is very different from what I have experienced else where, and everyone knows each other which not only makes it a very nice environment to work in, but also helps massively when you need help.
Do you find young talent taking on leadership positions within BlackRock?
There are many people who joined on the grad scheme who are now managers and team leads so the career prospects are good. There are always opportunities to take ownership of projects or run internal events or philanthropy projects to show your leadership capabilities.
Is there an active graduate community within BlackRock?
The graduate community is amazing! You will get to know your fellow graduates very well, including those in different year groups and business areas. It is a very strong and very useful network that helps you to settle into the company, knowing that many others are going through the same experience, and it also helps you to learn more about different teams. There are often meetings with senior leaders organised for us to learn about their careers and ask any questions.
What would you say is your biggest achievement whilst working at BlackRock? What has the BlackRock team done to positively impact the lives of others that you're proud of?
BlackRock has many ways that you can get involved in philanthropy, whether through our partner charities or another charity that you would like to support. For me one of the things I'm most proud of was an event that I helped to organise with our partner charity IntoUniversity, a charity supporting young people from disadvantaged backgrounds.
I helped to coordinate a two week event within Technology where we gave a group of school leavers the opportunity to learn about technology at BlackRock and get an experience of working life. It was a really fun two weeks for the students (and for me!) and the feedback from the students was fantastic. I felt like we really made an impact on the students and whilst running the event was outside of my day job, I was strongly supported by senior colleagues.
Which three traits do you think would be most attractive to BlackRock recruiters?
Having a real passion for technology, strong communication skills and working well in a team.
How much of your university experience do you use in your everyday work?
Quite a lot – I studied computer science so spent most of it learning different languages, software development methodologies and good coding practice which I use all the time in my everyday job. Of course there will always be things you don't use so much, for example, more theoretical courses that I did I won't use everyday, but they are still useful to have in mind.
Are there any specific types of degrees which BlackRock look for in potential candidates?
Whatever you're interested, whatever your background or degree, there is a place for you to grow here, across businesses and borders. At BlackRock, we're looking for students with potential – passionate future colleagues who are looking to make an impact and grow both professionally and personally.
I come from a chemical engineering background and I've applied to BlackRock. How can I excel at interview stage?
We recommend that you think about the skills you have learned in your degree that you can use or transfer to the role you are applying for, i.e. have you developed a logical thought process, do you work best when aiming for a deadline, have you honed your communication skills?
Essentially, what makes you stand out from other candidates? There's only one of you so try to identify your USP ahead of the interviews and make this relevant for the role.
What are the working hours like?
Working hours differ based on the team you work in and the projects you may be involved in, however most employees work from 9am-6pm.
Connect with Debut on Facebook, Twitter, and LinkedIn for more careers insights.