Working at a multinational firm can seem daunting. Sure there's a lot of information out there, but what's it really like inside the business? What does the day-to-day work entail? Are the people supportive?? Where's the canteen?! It's natural to feel unsure…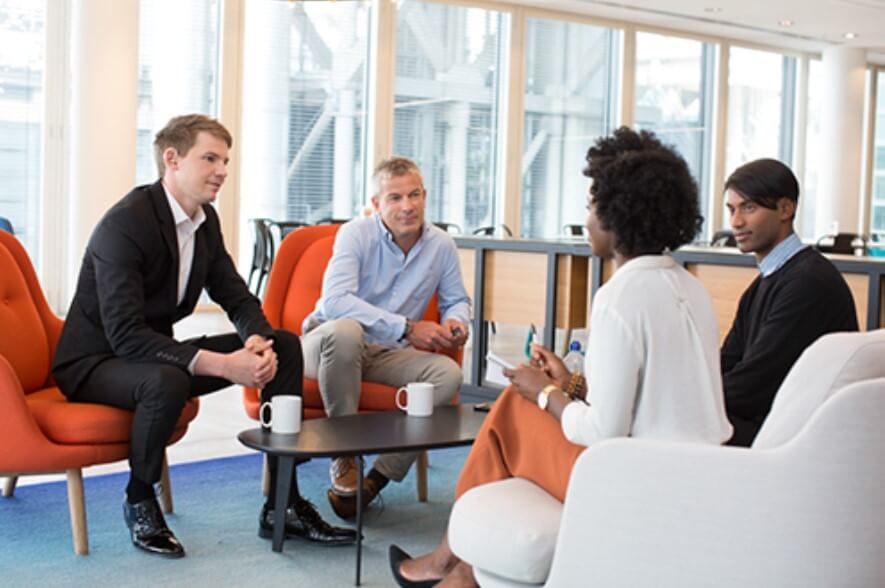 Working at a multinational firm can seem daunting. Sure there's a lot of information out there, but what's it really like inside the business? What does the day-to-day work entail? Are the people supportive?? Where's the canteen?!
It's natural to feel unsure about where to begin; from the day-to-day workings of big business, to the multiple departments that pull together to deliver the best results for clients and customers, there's a lot to dissect.
So we sat down with Willis Towers Watson to discuss the ins and outs of a multinational risk management, insurance and advisory company – and the wealth of graduate job opportunities available.
And who better to provide such insights than the people themselves? We sat down with Leila, Graduate Software Developer, Katherine, a Lead Associate in Retirement Actuarial, and Alasdair, a Senior Director within Reward at the firm. Between them they have 20+ years' in a range of roles and helping clients from around the world.
So let's delve into each department and get a flavour for the reality of working for a business such as Willis Towers Watson.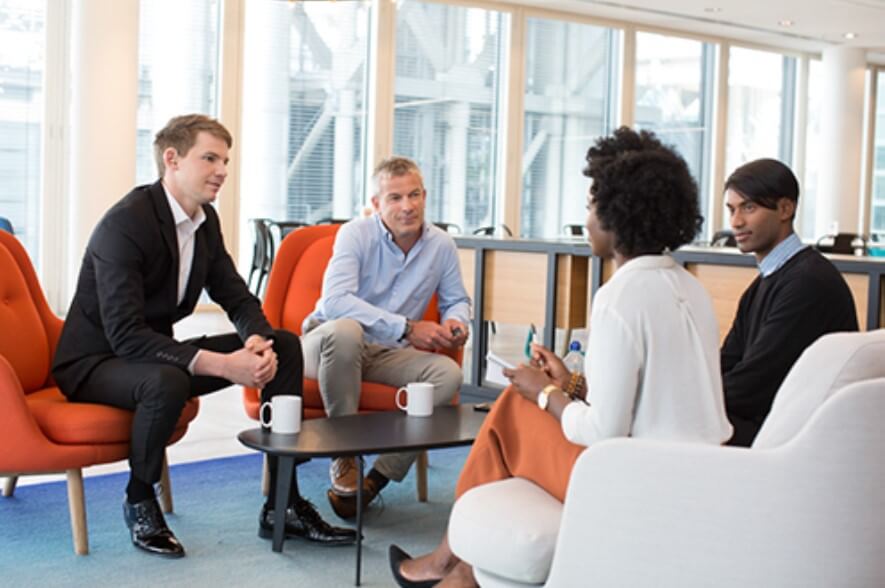 Consulting & Technology
Now, technology may not be the first department you think of when considering a risk management, investment and insurance company, but don't be fooled – it's up there as one of the most important alongside the more traditional, financially focused departments (which we'll come to later).
In fact, without innovative technology the rest of Willis Towers Watson would be unable to help clients realise their path for growth. Leila notes that "the quality and reliability of [the] software is important to users and contributes towards the success of business"; she's even worked on "an award-winning claims reserving solution" – so there is glamour behind the screen as well.
In terms of day-to-day work, Leila explains that it's "always a little different"; she may be "fixing software bugs, implementing new software features or contributing to [Willis Towers Watson's] testing platform" – no two days are exactly the same.
And everything is broken down with daily stand-ups, where the team discusses "the progress of their work and any issues that are hindering development." This is complemented by a really strong "team-oriented dynamic" as they "all work to support one another […] towards a shared goal."
It is this extra level of communication and planning that some graduates may find surprising about a tech-focused role; she explains: "in software, it's not just about making something work – it's about writing code that meets professional standards and is fully revised and tested by others within the team."
But help is always available. Leila explains that she has "a mentor and line manager who support [her] throughout [her] work, and offer helpful feedback to improve progress." So while there is a wealth of opportunities, there is also a wealth of support.
Pensions & Retirement
Ok, so when we say Pensions & Retirement, we don't mean packing everything up to take it easy and get into gardening – Retirement is a core department at Willis Towers Watson and, just like Consulting & Technology, is highly important.
Katherine explains that on any one day she could be working "on a wide variety of client projects, from individual member calculations, to scheme valuations, to bespoke client projects that may be a first for the industry." No pressure, then!
It's an incredibly "diverse and evolving industry", Katherine explains, and one that keeps those working in it on their toes. Graduates and professionals alike can find themselves working with "Trustees, companies, administrators, lawyers… not to mention multiple other departments." This of course means the job has great variety, requires a broad skill set and "allows plenty of opportunities to make an impact."
But there's more to a role in the Retirement team than client projects; in fact Katherine explains that she's particularly enjoyed the opportunities she's had "to take on wide roles to help develop the business, for example organising the intern and graduate training." She even went on to win the "Rising Star Award at the Professional Pensions, Women in Pensions Awards" which included a nomination from her colleagues.
But, just as in Consulting & Technology, there's the chance to grow professionally and personally as well. "Willis Towers Watson has a strong focus on training and development, and this means there are always opportunities to learn more and take on the next challenge", Katherine claims. In fact she was lucky enough to get the chance to work abroad in another office, allowing her to grow her networks and own self-confidence.
Again – a wealth of opportunities, but a wealth of support, too.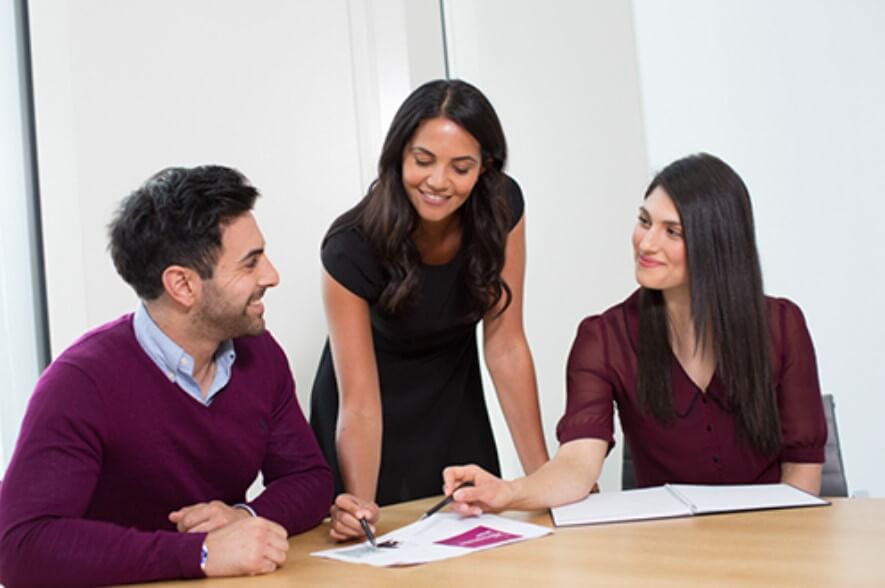 Talent & Reward
Finally, we spoke to Alasdair to get a better insight into what it's like being in a senior position within a multinational firm. Having worked his way up the ranks across an impressive 17-year stint at Willis Towers Watson, he actually mirrored a lot of what Leila and Katherine had to say, and dispel a lot of the misconceptions people have of what it's really like to work for a multinational firm.
Alasdair notes that those in higher-up positions "cannot achieve anything without others" and would "be nowhere without [the team]" – again highlighting the collaborative atmosphere that Willis Towers Watson fosters.
Personally Alasdair works with "client delivery teams who are responsible for developing and delivering analysis and reports for clients" as well as multiple other team members on a daily basis. But as someone in a leadership position, he also pushes them to "take ownership of initiatives and to contribute to building [Willis Towers Watson's] intellectual capital and presence in the market."
So whether an individual is in a top position or just starting out, everyone is encouraged to try new things, push themselves and most importantly – as with anything in life, really – lean on and utilise their support network.
Growth & advice
What makes Willis Towers Watson unique is their understanding that it's "through recognising the value of diversity and the different perspectives it can bring" that will help them become the best. Alasdair advises: "Don't play the part you think we want – be yourself and bring your own challenge and your own experience to bear in the work you do."
Leila wants anyone about to enter the workforce or unsure about what the future holds to remember that "it's your responsibility to make sure you get the most out of work. […] Share any ideas and ask questions if you're unsure about anything. It's a learning experience."
Finally, don't forget to be "enthusiastic and always prepared to learn", Katherine says. It's this kind of attitude that will open up the doors to many opportunities when working at a multinational firm such as Willis Towers Watson.