The graduate recruitment industry is changing. But what exactly can we expect to see in the near future? Read on to find out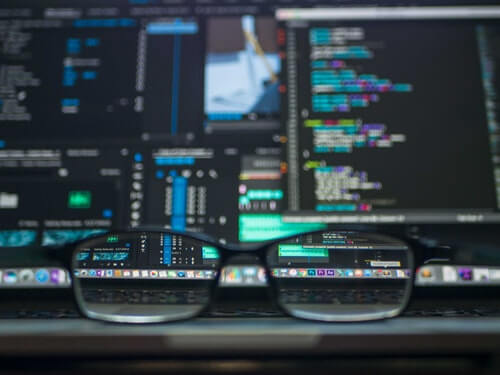 This article is written by external contributor, Charlie Duffield. She is a digital journalist and editorial communications manager, who currently focuses on the creative industries, human rights and young people. She developed her journalistic expertise as a reporter for The Santiago Times in Chile, and is interested in engaging younger audiences across multiple platforms. You can follow her on Twitter here.
Amongst the chill in the air and falling leaves, autumn marks the start of the graduate recruitment season for millions across the country. For those searching for their first job, or planning ahead for the end of student freedom, it can be difficult to understand the state of affairs within the world of work. Whilst experiences vary between industries, here are five overarching ways that the graduate recruitment market is set to change.
The corporate conundrum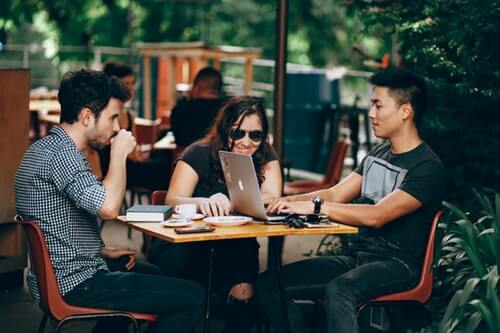 In 2017, the number of graduates hired by organisations featured in The Times Top 100 Graduate Employers fell by 4.9%. This was the first drop in graduate recruitment for five years, and the biggest annual fall recorded since 2009. Simultaneously, research by employer and consumer engagement group Sodexo revealed that millennials prefer to work for SMEs over large organisations. In fact, 47% think SMEs are the ideal business size to work for, compared to 19% who prefer larger companies.
Many concerns raised by this workforce revolve around progression in their roles in large corporations, compared to SMEs.
Simran Ghataaura secured an internship at the SME JournoLink after her graduation, and was able to progress into a permanent role.
"As a recent graduate with limited experience, I didn't consider working for a larger corporate – I felt it would be more difficult to grow and learn new skills," Ghataaura told Debut Careers.
For her, the best aspect of working for a smaller organisation has been gaining hands-on experience.
"I have my own tasks and responsibilities, with control over creating personal end goals and targets. I can work closely with my manager, director and other team members, so I learn something new every day."
It's a challenge for recruiters in large companies to improve students' perception of their organisation, and their brand reputation. According to this year's Deloitte Millennial Survey, there has been a "dramatic, negative shift in Millennials" feelings about business' motivations and ethics, with nearly two thirds saying companies have no ambition beyond wanting to make money.
However for Sam Greenhalgh, working for a larger corporate company was an attractive prospect post-graduation. As a sales and service graduate on a two year rotational scheme with O2, he benefited from training and varied opportunities. A competitive starting salary of ВЈ30,000 (plus bonuses) was also appealing; the average graduate salary ranges from ВЈ19,000 to ВЈ20,000, whilst graduates working in SMEs/startups are estimated to earn ВЈ25,000.
Greenhalgh told Debut Careers: "I wasn't sure what kind of route I wanted to take in my career; I thought a graduate scheme, with the chance to experience a lot in a short space of time, would help me find my way. There are downsides though. At times you can be pushed into a role or team as a 'spare part' or expected to deliver amazing results immediately."
Since completing his graduate scheme, Sam has moved on to work for the tech start up Florence, and is able to see the best of both worlds:
"The biggest difference for me is that you're important. Your voice is heard, and you have a real opportunity to implement meaningful change."
There are more options available than ever in terms of where, and how, to enter the working world – both an enthralling and intimidating prospect. But most importantly, companies are having to compete for the attention of new entrants, and their applications.
A pledge for parity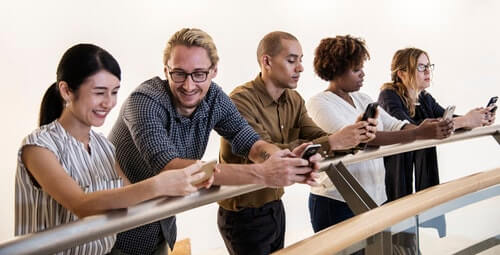 Regardless of size, businesses are having to differentiate themselves to appeal to emerging graduates; those able to channel the zeitgeist and incorporate progressive thinking into their business model are easily distinguishable.
Since the launch of the #MeToo movement in October 2017, there has been a renewed focus on tackling gender inequality. On January 1st 2018, Hollywood celebrities founded the #TimesUp campaign and Legal Defence Fund, and continuing pay gap scandals this year at corporations such as the BBC have confirmed the prevalence of gender bias.
In April, Campaign Live reported on the gender pay gap in marketing, media and advertising companies. According to the report, It's (Still) A Rich Man's World – the third annual survey by Young Women's Trust – 71% of young women and 56% of young men said that women still face discrimination in the workplace. Despite the rousing rhetoric, hashtags and celebrity campaigns, progress is far from universal.
According to The Knowledge Academy – a global provider of online training courses – 'achieving diversity targets' such as gender, and ethnic background, is the number one challenge for graduate recruiters in 2018. 74% of companies in the 2018 High-Fliers survey listed it as a top concern, compared to only 67% last year.
Companies have already started changing their tactics. In May this year, Legal & General Investment Management (LGIM) launched their 'GIRL' fund, the first of its kind, which will invest more in companies that have achieved higher levels of gender diversity.
In LGIM's press release, Clare Payn, Head of Corporate Governance, North America at LGIM commented, "We see this as a business issue. Tapping into the most diverse talent pool is vital in a competitive and changing market for companies to remain relevant."
Earlier this year The Telegraph was acquitted with the fourth worst gender pay gap of any UK publisher or broadcaster. However, most recently the newspaper has become one of only a handful of companies introducing an Equal Parental Policy. This means that both new mothers and fathers will be entitled to 26 weeks full pay for parental leave.
According to Nick Hugh, CEO of The Telegraph, this policy "reflects our ongoing commitment to have a zero gender pay gap by 2025."
Widespread change has not arrived yet. However, these recent initiatives mean graduates can feel assured that some intent to tackle inequality exists.
The start of a brave new world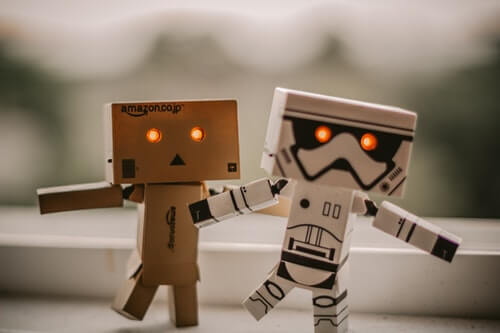 After deciding who to work for, there's often a lengthy application and interview process to get to grips with. The rise of digital media in the recruitment process means applicants can expect to showcase their skills via video interview. According to the Institute of Student Employers, 53% of their members had used video interviews, compared to 6% five years ago.
Video interviewing allows recruiters to save time and precious resources – and it's here to stay. However, with the influx of robotic aids, AI chatbots and automated messaging will also now guide candidates through the applications. Companies such Barclays are initially interviewing candidates using what is essentially a robot. This aims to remove unconscious bias and improve the diversity of their applicants.
However, Derek Walker, Course Director at Finito – a company which gives career advice to students – told Debut Careers:
"AI is going to be increasingly used. But it will not replace the human judgement that is essential in the recruitment process."
AI enables human resources to bypass administrative tasks, such as indexing and filing candidate records, and scheduling assessments. Recruiters consequently have more time to invest in human interactions such as undertaking final interviewing and delivering an excellent candidate experience.
Walker offered further advice for job-seekers who may experience an initial AI generated interview:
"The challenge isn't the question being asked but the format in which it is being asked. Graduates need to imagine that they are talking to a human being – they need to be unfazed, entirely natural and look directly at the camera so "eye" contact can be made."
Shout about your strengths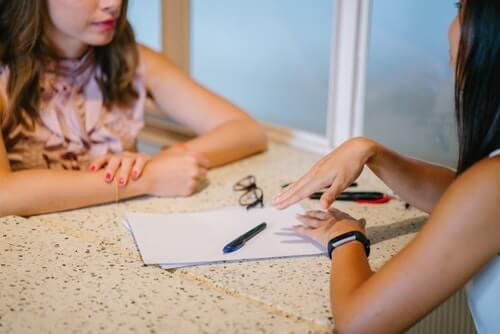 Alongside AI, there's an emerging graduate recruitment trend favouring strengths-based, as opposed to competency-based, interviews. The most well-known formula for answering interview questions is the STAR technique (Situation-Task-Action-Result). However, according to the Institute of Student Employers (ISE), fewer employers are now using this strategy. In 2016, 63% of ISE's employers used competency-only recruitment processes, compared to 55% in 2017/18. Now 24% use a mixture of both strengths and competencies.
According to student and graduate career experts Prospects, strengths-based interviews are especially useful when recruiting candidates who don't have much work experience. The theory is that by identifying strengths that match certain roles, an employee will be happier in their work. They will perform better, learn quicker and stay with the company for longer.
Employers want to understand candidates' natural responses in workplace situations and identify their talents. Strengths-based recruitment relies less on individual background, and tests future potential. It's another way to recruit candidates from more socially diverse and disadvantaged backgrounds.
Graduate competition for jobs is fierce. Many students now graduate with a 2:1 or a First degree, but last year only 69% of recruiters required a 2:1 degree, compared to 76% four years ago. Depending on the type of role, the degree subject also now matters less. Recruiters want to know how someone would actually behave in the role.
Equally we are embracing this mindset on our own app. Job-seekers can undertake psychometric tests such as verbal reasoning to better understand their skills and personality. Prospects advise candidates to be as honest as possible in tests like these as well as interviews. One of the popular points of a strengths-based approach is that it's harder for applicants to rehearse answers in advance. The questions aim to bring out genuine interests, drive and aptitude.
Data domination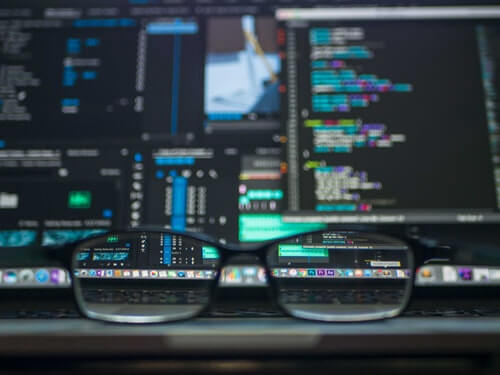 Finally, recruiters are harnessing a mobile-first strategy. The use of recruitment apps has been rising, with a 13% surge in the past year, and according to The Undercover Recruiter, 89% of job seekers think mobile devices play a critical role in the job hunting process.
Many companies use applicant tracking systems (ATS) to streamline the CV evaluation process and assist HR staff. ATS identify certain elements of an application against the specific job criteria. For candidates, it's important to ensure that keywords and phrasing match those exactly listed in the job advertisement.
Applicant tracking systems can also store employee details and match candidates to future roles. If a candidate is turned down for a job, the ATS will still keep their CV on file. It will then highlight any strong matches of that CV when additional job vacancies appear.
Corporations need automation to help them sift through the hundreds and thousands of job applications they're likely to receive. ATS-driven candidate data increases the efficiency of hiring processes; it allows more time to get to know the candidates who fit the role best.
For applicants, mobile applications offer a seamless and accessible user experience. A mobile optimised interface means that job seekers can apply for vacancies on the go. It's also a faster process. Candidates can receive job alerts and apply to a new vacancy within minutes. They also don't have to upload lengthy documents. For Generation Y and Z, who have grown up with smartphones throughout their lives, it's a natural and necessary fit.
In summary, for graduates eager to secure their first job, here's what to remember:
Corporations are having to work harder to lure those tempted by the intimacy of smaller businesses. There is a drive for the employment of more women, and individuals from different ethnic and socio-economic backgrounds. Interviews are likely to be based on an individual's strengths and future potential. Finally, technology is driving both recruitment processes, and how candidates find, and apply, for opportunities.
Connect with Debut on Facebook, Twitter, and LinkedIn for more careers insights.