Are you looking to turn your interest in beauty into a full-time career? Here are some routes and options to think about.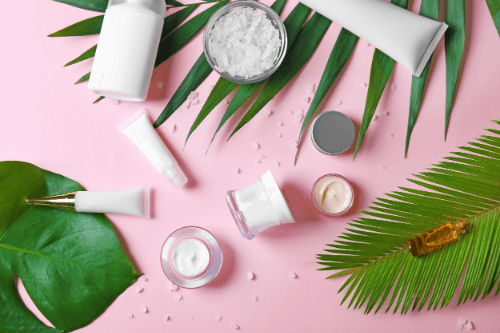 This post was written by an external contributor. Chinyere Ogwe has researched some of the top beauty careers that you should take a look at.
When it comes to career planning as a university student or graduate, it helps to have an idea of what you'd like to do as a future job and/or what industry you'd like to work in.
One of the most thriving sectors you might be thinking of entering is the beauty industry. Estimated to be worth over billions of dollars, it's a sector that's continuing to boom and is full of domestic and international opportunities. There are plenty of beauty brands that offer opportunities, including one of Debut's top employers, L'Oreal.
Some people think that the common job routes in beauty include becoming a makeup artist or a beauty sales consultant. While there's nothing wrong with these roles – which don't require a specific degree – there are other graduate job options available that you can bear in mind…
Beauty copywriter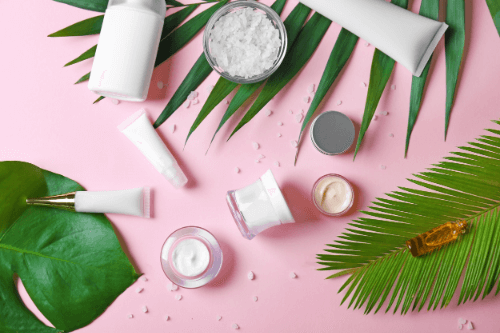 If you love both beauty and writing, then why not work in a job that combines the two? Beauty copywriters specialises in writing 'copy' – e.g. blog posts, articles, reports, product descriptions, web content, etc – for marketing and advertising purposes.
For example; if you work as a beauty copywriter for a skincare brand, you might spend your time writing blog posts and product descriptions to convince the consumer to buy the products and generate sales. Even though copywriting is a marketing role, it's not 'sales-y' in the traditional sense. It's all about promoting the product or service in a subtle way.
You could end up working for an agency – where you'll be dealing with different clients – or working in-house – working for one client. Alternatively, you could work on a freelance or remote basis.
Copywriting graduate jobs don't require a specific degree. But any of the following may help get you ahead; Marketing, Advertising, Journalism, English or other creative or humanities subjects.
If you're searching for beauty copywriting roles then it helps to have an enthusiasm for the industry. You'll need to be able to keep up to date with the latest trends and have a high level of brand awareness.
The starting salary for a beauty copywriter is around ВЈ20,000 per year.
Cosmetic scientist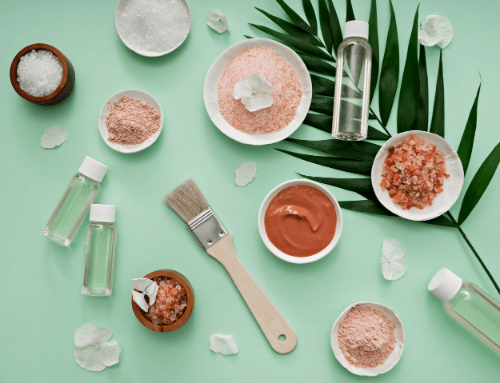 If you've studied your degree programme in a scientific subject – such as Biochemistry, Biology, Pharmacy, Pharmacology or Chemistry – then working as a cosmetic scientist could be the job role for you. It's a job that combines science and creativity!
A cosmetic scientist develops the formulas for upcoming beauty products, as well as researching ingredients and testing suitable concoctions.
If you're starting out in this role, you can earn around ВЈ20,000 per year. Once you've got a bit more experience, a senior cosmetic scientist can earn around ВЈ50,000 per year or more.
Digital beauty journalist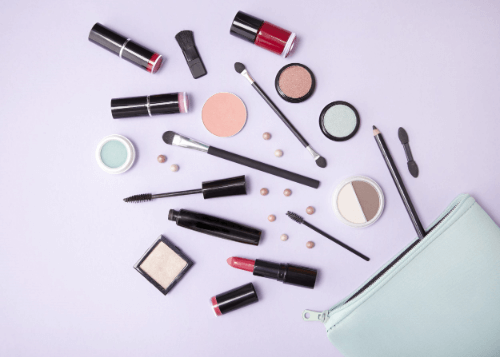 Even though many magazines are shutting down as a result of the new media age, digital media is thriving, so there are plenty of opportunities available in this field. So, if you've always wanted to be a journalist, then there's hope after all.
As a digital beauty journalist, you'll spend your hours writing beauty articles on all the latest trends, as well as writing exclusive stores and features. You'll have to keep up and be in the know – extensive beauty knowledge is required.
The job will involve writing pieces that are optimised for the internet, mobile and applications, as most readers will consume the media in this way, so it helps to have some knowledge around SEO and readability. You'll also have to liaise with editors, PRs and brands over pitches, content and commissions.
You don't have to have studied journalism to get into the field. However, creative or humanities subjects – such as English, Politics and History – will help improve your flair for writing. Also, getting plenty of experience in journalism and editorial is much more likely to help you get your foot in the door.
Starting out, a digital journalist can expect to earn between ВЈ19,000 and ВЈ21,000 per year. Experienced digital journalists can earn between ВЈ30,000 and ВЈ50,000 per year. If you become an editor, then you can expect to earn around this range or even more.
Scent coordinator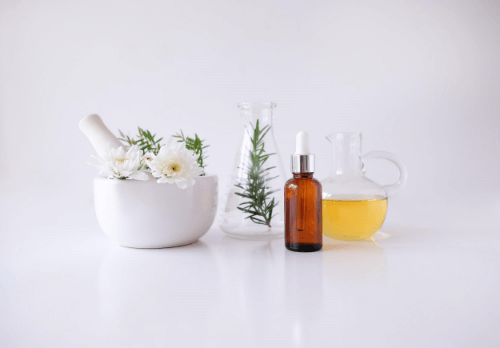 If you love fragrances, then look into becoming a scent coordinator. This role specialises in the arrangement of scents through products like candles, reed diffusers and mists. They then match these scents to be the perfect fit for settings and occasions, such as weddings, fashion shows, parties, hotels and shops.
There are variations of this role with different titles, such as beauty buyer (for a fragrance brand or department), fragrance account manager and fragrance sales consultant. Salaries for these roles vary.
It helps if you have an artistic flair or an interest in chemistry. However if you're serious about becoming a scent coordinator, you'll need to complete an accredited training course.
Cosmetic product stylist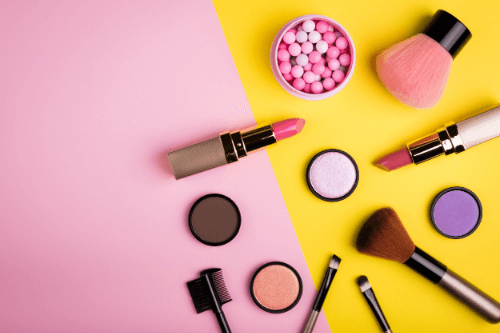 If you love photography and you love creating beautiful flat lays, then guess what? You can turn that into a viable career.
As a cosmetic product stylist, you will have to set up beauty items (the 'props') in a decorative way to bring them to life. You will then photograph these props for branding and promotional purposes. It's fun, but you may have to deal with mess – such as mascara smudges and foundation splashes.
Once again, you don't need a specific degree but being artistic and creative helps. If you've got a degree or qualification in photography, then that will certainly work to your advantage.
The starting salary for product stylist is around ВЈ20,000 per year.
Have you considered a career in beauty? What would be your beauty job of choice? Let us know on social media!
Connect with Debut on Facebook, Twitter, and LinkedIn for more careers insights.