What kind of IT jobs are available currently? Find out here! Working "in IT" covers a huge range of job titles and responsibilities. So many, that you'd probably need a sophisticated piece of software to help decipher them all! That's why we've decided…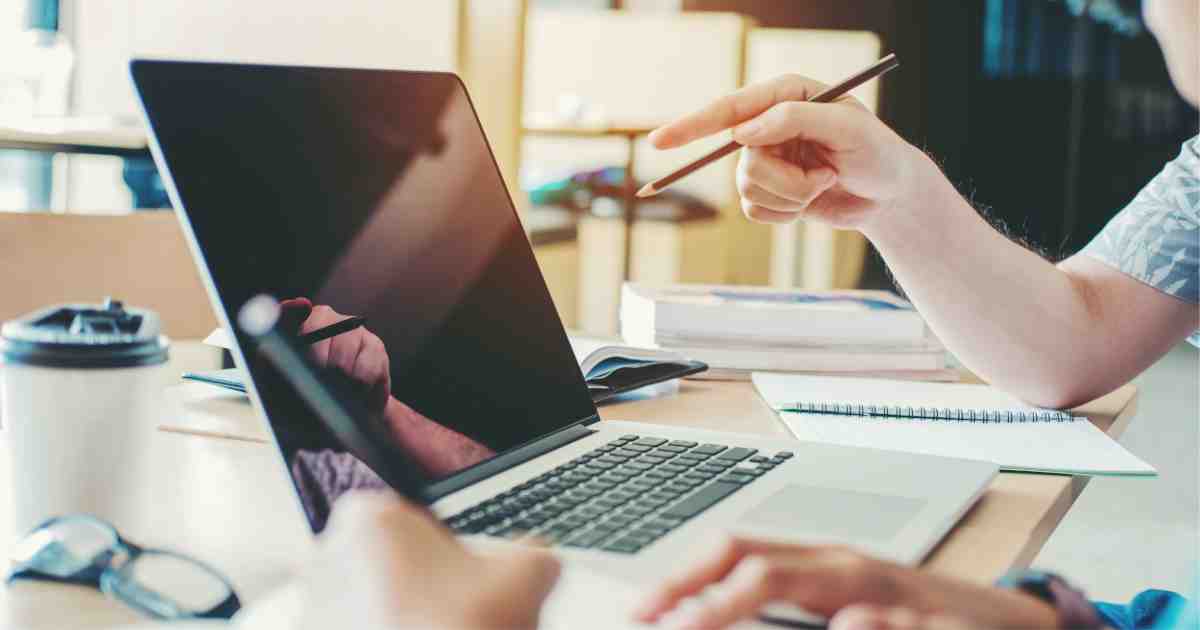 What kind of IT jobs are available currently?
Find out here!

Working "in IT" covers a huge range of job titles and responsibilities.

So many, that you'd probably need a sophisticated piece of software to help decipher them all!

That's why we've decided to give you a head start, with twelve strong IT career paths for graduates to byte their teeth into (see what we did there?) along with some of the skills you'll need to succeed.

A Note Before We Begin

Don't forget to read the job description carefully before applying for that dream graduate role in IT. While many IT graduate job titles look similar, they can mean different things in different companies.

(Think of the word 'support' for example… in the IT world, that word could span direct troubleshooting with customers, to intricate behind-the-scenes tech-tinkering)

You can also decode your options quickly and easily by downloading our free Debut App, which features career advice, skills assessments, and opportunities from the top graduate employers.
Systems Analyst
In this role, you'll analyse existing IT systems, and help specify new ones.
You'll also examine how well the wider systems, software, and hardware fit current business needs, and define what future ones might be necessary.
As you can imagine, you'll need to be technically proficient, with the ability to analyse and extract information, and your degree subject should reflect that.
But if you thought this was a non-people-facing role, think again! It's likely that you'll be training users on system functionalities, so it'll help if you're able to translate tech-ese into language that everyone can understand.
Oh, and Systems Analyst is also a fantastic role if you enjoy a regular change of scenery, since a great deal of the work involved will take place on clients' sites.
IT Support Analyst
You could think of this role as 'helpdesk support', since it usually involves providing technical set-up, advice, and support to IT users.
(If you've ever watched Channel 4's The IT Crowd, you'll know what we mean)
Graduate IT Support Analyst roles exist within large companies, where you'd be dealing with their staff only, or to a number of external businesses, supporting people with a particular product.
You could even be employed to help people set up their new offices at home, or troubleshoot technical issues.
Technically, while your degree could be in a range of subjects, an IT-related one should push you ahead of the crowd, since wide-ranging tech knowledge will help you enormously.
If you're a whiz at problem-solving too (and you come equipped with a bucketload of patience!) then so much the better.
Software Developer
You'll be developing and implementing software solutions, by developing programs, websites, and applications (mobile or web developer could be two other, similar, job titles you'll see).
How? You'll use development tools to write and test code, usually after speaking to clients and colleagues to find out what the solution requirements are. That means a combination of interpersonal and technical skills are ideal, along with a sharp eye for detail.
Don't worry too much if your degree isn't specifically IT-related, as some companies will help train up other logical-thinking graduates who show an interest in software development.
Network Engineer
You'll need to be a true tech-head for this one, as it's one of the most technically demanding graduate IT jobs you'll find.
Why? It involves management and responsibility for company networks; from setting up and administering, to maintaining and upgrading.
Network engineers are also responsible for data storage, security, and disaster recovery… so as you've probably guessed, a computer-science-related degree will be needed.
(Expect to gather up even more specialist knowledge and technical qualifications as you progress your career – this isn't a job for someone who detests learning)
Don't forget to download our free Debut App to get the lowdown on even more graduate IT roles, along with opportunities from top graduate employers.
Business Analyst
Something of a chameleon, a good Business Analyst is just as comfortable chatting with tech experts as they are businesspeople…
…so, if you're a natural communicator, this type of role could be for you.
Business Analysts shine a light on opportunities to improve processes and business operations using IT. You'll start by analysing your customers' needs, then create a project plan that designs the technical solution.
Though you won't necessarily need an IT-related degree, some technical knowledge is clearly useful, as are project management and problem-solving skills.
Project Manager
Speaking of project management skills!
If you enjoy organising – whether that's time, people, tasks… or preferably all three, this could be the perfect job for you.
Your mission is to put those fine organisation skills towards making sure IT projects meet their requirements, on time, and on budget.
Since you'll be working closely with technical development teams and senior business managers, this is a role to work up to.
But if you go in with a clear-headed ability to stay calm under pressure, great communication, and expert problem-solving skills, career progression is unlikely to lag behind.
Web Designer
After a side order of creativity with those IT skills?
Then become a graduate web designer.
As the title suggests, you'll create the layout and design for websites and pages, ensuring they reflect their owners' requirements.
But… hang on a moment, aren't web developers and designers the same?
No. Though there can be some crossover, the designer's role is to create the visual elements, while the developer will make them available online.
Clearly, if you want to be a designer then you'll need to show strong creative skills. Whether or not your degree subject is in IT or web design, you should start building a portfolio of web design work.
To get things going, you could start by asking friends or family if they'd like some free design help (you'll charge them later!)
IT Consultant
This is another role that will involve checking the job description carefully, since 'consultant' is often added to a raft of IT jobs.
But in its simplest form, an IT or technical consultant provides technical expertise to a number of external clients, also developing IT systems.
Typical duties could involve anything from pitching for work, managing technical projects, system design, and even after-sales support, so it'll help if you're the hands-on type of person who enjoys doing a bit of anything and everything.
Technical Sales Representative
Though you'll still need to understand the workings of IT in business, technical sales is one of the least technically hands-on jobs.
You'll probably work on targets and commission (great for hunter-gatherer types!), selling hardware, software services, or entire systems.
That means gaining thorough knowledge of what you're selling, since you'll be selling it to technical people, and developing strong interpersonal skills to help you close that deal.
QA Analyst
QA stands for quality assurance, so your job will involve testing programs, software, and games, before they're released into the wider world. Usually, you'll use a test plan to inspect code for errors (thousands of lines of code, in some cases!)
Attention to detail is clearly key here, as is the type of analytical thinking that roots out problems and helps investigate solutions.
Employers tend to prefer their graduate QA Analysts to be demonstrably technically aware, so you'll need an IT-related degree to get a coveted position.
Download our free Debut App to find out more about graduate employment in the IT industry.
AI Specialist
Need we explain that AI stands for Artificial Intelligence?
It's had so much publicity, probably because it's been busily changing the landscape of work as we know it.
But just in case you've been living under a rock, AI is a concept in which machines are designed to act with human intelligence.
An AI Specialist's role may take time to work up to – it involves the design, implementation, and maintenance of services and architecture used for AI – but these are rare skills that are in high demand.
(Translation: your career and future earning potential will be almost limitless).
Data Visualisation Specialist
This role combines tech with creativity and innovation, as you help people understand the significance of data in visual form…
…such as turning a complicated spreadsheet into an easy-to-follow infographic.
You'll need to be good at interpreting requirements, and making creative design decisions. Since you'll be working as part of a close and collaborative team, you'll also need to be a hotshot communicator.
So, there you have it. That's our rundown of IT industry career paths for graduates, clearly and easily explained.
But if this list has whetted your appetite for more, you know what to do.
Download The Free Debut App, And Find Your Ideal Graduate Role In IT
We've worked devilishly hard on making our Debut App a fun, free, and stupefyingly easy way to apply to top graduate employers – in just one tap.
But that's not all.
You could also get yourself talent-spotted, while arming yourself with practical career advice, analysing your skills…
…and playing fun, educational games, with no ads to distract you from building graduate career greatness.
(Seriously, what are you waiting for?)