You'd be forgiven for thinking that when you decide on a pharmaceutical science degree it makes your career options pretty simple. But actually, there's a whole lot more you could do with your degree than you might think. We say this a lot at Debut,…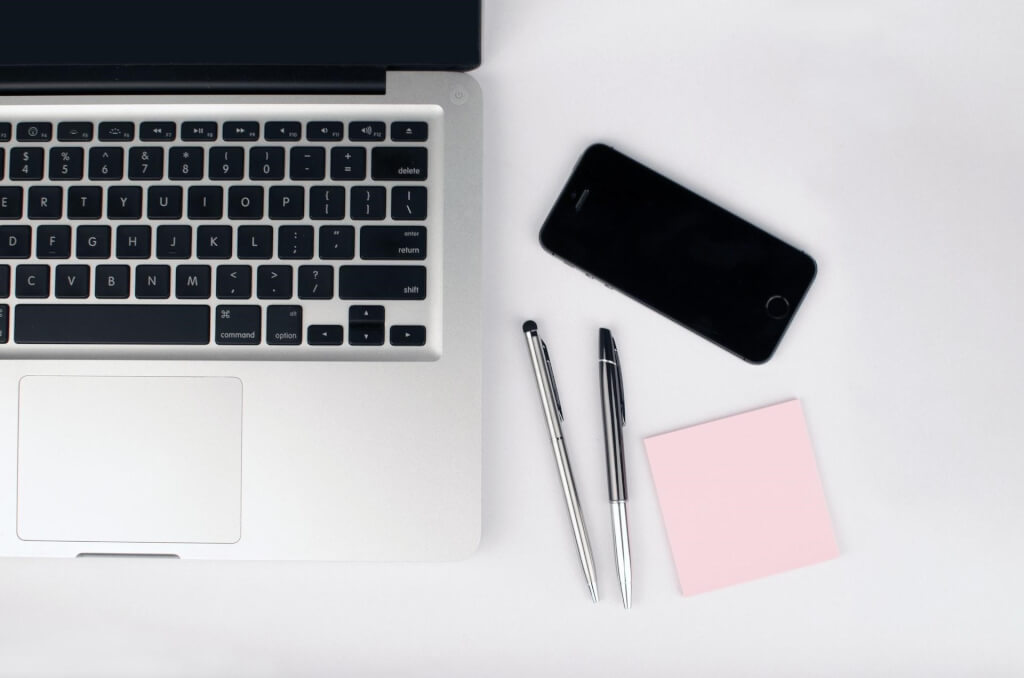 You'd be forgiven for thinking that when you decide on a pharmaceutical science degree it makes your career options pretty simple. But actually, there's a whole lot more you could do with your degree than you might think.
We say this a lot at Debut, but the main thing to getting a good pharmaceutical job is to work out exactly what you want to do first. Once you know where you're going, it's a lot easier to work out what skills and experience you need to rack up to get there.
Whether you're looking to stick around in the lab or feel like taking your skills somewhere slightly different, here are just a couple of ideas as to what you could be doing next. And yes, some of them do mean you get to wear a lab coat still. Ultimate win.
Chemical Analyst
A chemical analyst, which could also be advertised as a pharmaceutical analyst, is basically the person who investigates how different substances work in different conditions. For example, you might be making sure a new drug is safe to use, or reacts how it's supposed too.
You'll be doing hands-on analysis in the lab, working out different ways of doing things, and reporting back. It'll involve using a range of scientific techniques from your degree, such as electrochromatography and spectroscopy – both of which are guaranteed to sound impressive when you explain to anyone else what you actually do as part of your job.
As a graduate, you're generally looking at between ВЈ18-25,000pa for your first job, but this can rise to more than ВЈ50,000pa for those in senior positions who also manage others.
Biomedical Researcher and Scientist
If you're looking for a pharmaceutical job which has a direct impact on people, a role as a biomedical researcher or scientist could be the right step for you. You're the person carrying out the tests for doctors and nurses to try and diagnose illnesses and diseases in patients.
As well as diagnosing illnesses, you'll also be using tests to see if treatments are working, or you could work supporting urgent care in A&E departments, for example doing tests when someone needs an emergency blood transfusion.
You'll have to have a degree which is accredited by the Institute of Biomedical Science (they have a full list on their website) and you'll also need to be registered with the Health and Care Professions Council.
All in all, you'll be looking at a starting salary of ВЈ24,214-30,112pa if you're working for the NHS, which rises up as you progress in seniority.
Animal Technician
Whatever your views on animals in science, they're very much here and someone needs to look after them. As an animal technician, you'll be responsible for looking after any animals in a laboratory, such as rats and mice.
In practice, this means things like feeding them, making sure they're comfortable, and carrying out regular health checks on stuff like their growth and weight. You'll also be taking care of their environment, making sure they get exercise and might be administering medicines.
You don't necessarily need a degree for a job as an animal technician, but it certainly won't hurt, and if you do have a medical background you could be given more responsibility to help design the studies the animals are part of.
As a trainee technician, you're looking at around ВЈ16-17,000pa, which could go up to ВЈ24,000pa if you're based in London. As your experience goes up, this rises to about ВЈ27,000pa.
Toxicologist
So, not to get all meta about this, but it was probably a toxicologist who worked out that your Ribena was actually safe to drink when they first started putting it together. And we're quite glad they did because it's pretty darn tasty.
Toxicologists are simply the scientists who look at the impact chemicals have on humans, animals, and the environment. This could cover everything from chemicals used in a building process to medical treatments and everything in between.
You'll be working both in the lab and in the field to work out how best to monitor and identify any impacts, as well as analysing the results you record. In general, as a graduate, you can expect ВЈ20-30,000pa, and from there on in the sky's the limit. As a highly experienced toxicologist, you could find yourself earning in excess of ВЈ75,000pa.
Medical Sales
Okay, time for something a bit different. It might sound a bit odd to see a pharmaceutical science degree as a stepping stone to a sales graduate job, but there's a whole industry out there, ready for you to dive into.
Medical sales reps are the link between the scientists making new medicines and drugs and hospitals, doctors, and nurses you might want to buy them for use on patients. While you'll need to have a lot of sales based skills around hitting targets and communications skills, your science knowledge is just as valuable.
When recruiting for these kinds of roles companies are keen to bring in people from a science background as crucially, you're able to actually understand the complexities of what you're selling and why it could help to make a difference.
As a new rep, you can expect to bring in about ВЈ18-24,000pa, which will also be topped up by bonuses for hitting or exceeding your targets.
Biochemist
I never picked biology at school because I was worried about having to perform dissections, but I probably could have been convinced by biochemistry, as more of the word seems to come from chemistry. That's probably not wise advice for becoming a biochemist though.
As a biochemist, you'll be investigating the chemical processes that take place inside all living things, from human beings to viruses and bacteria. This could include running experiments within the lab or heading out in the field to collect various samples and specimens.
You'll also be preparing and presenting your findings, as well as working alongside other chemists, physicists and biologists. In general, you can expect to earn about ВЈ26,500pa when you're starting out, which can rise to more than ВЈ60,000pa with experience.
Science Writer
If you've always enjoyed words just as much as you have actually conducting experiments, it could be worth investigating a career as a science writer. There's a huge demand for medical and science writers, and salaries can start anywhere from ВЈ15-26,000pa.
A bit like working as a medical sales rep, your scientific know-how is vital here, as you'll need to explain complex concepts and new developments in a clear accessible way. You could find yourself writing for medical journals and websites, putting together press releases, or penning promotional material for conferences or events.
As well as knowing how to write, you'll need to be able to understand data and trends, be able to conduct interviews, and potentially sub-edit other people's work.
Meteorologist
Perhaps one of the most useful careers you could have, as a meteorologist you'll be predicting the weather using data gathered from the land, sea, and upper atmosphere. Forget about using pine cones, you'll be using sophisticated computer models to work out what up with the weather.
It's worth saying here, that while you do need to have a degree to become a meteorologist, you don't need to have a meteorology degree – you can check if your current degree is acceptable on the Royal Meteorological Society website.
As a trainee, you can expect to earn between ВЈ20-23,000pa, which can rise to about ВЈ35,000pa as you gain more experience.
Nanotechnologist
So, just to set this out early on, there is very little chance a career in nanotechnology will lead to the absolute horror that was Doctor Who's The Empty Child. So no, you won't turn into a gas mask-wearing zombie, and yes, that's a promise.
Nanotechnology is a really interesting area to work in though, as basically you're working on stuff which is so incredibly small. We're talking one billionth of a metre small here, and it can help to create new materials, drugs, and equipment.
In general, you'll be expected to do a research-based Master degree or PhD after your initial studies to get a job in the field, but after that, you're looking at between ВЈ25-35,000pa.
Teaching Laboratory Technician
Finally, if it doesn't feel quite the time to leave university just yet, you could just become Peter Pan instead. By which we mean a teaching lab technician and supporting future students in their learning.
Working in a school, university, or college you'll be helping lecturers and students by demonstrating experiments, keeping things safe, managing the stock levels and keeping records.
Salaries tend to start at about ВЈ15-22,000pa in schools, but senior or led technicians can find themselves earning about ВЈ26,000pa – and you may find it a useful stepping stone to other careers.