That said, we've probably blown it all slightly out of proportion here. The main thing about snagging your first HR job as a graduate is to make sure you've really put the effort in with your CV. After all, if you were working in HR, it would be…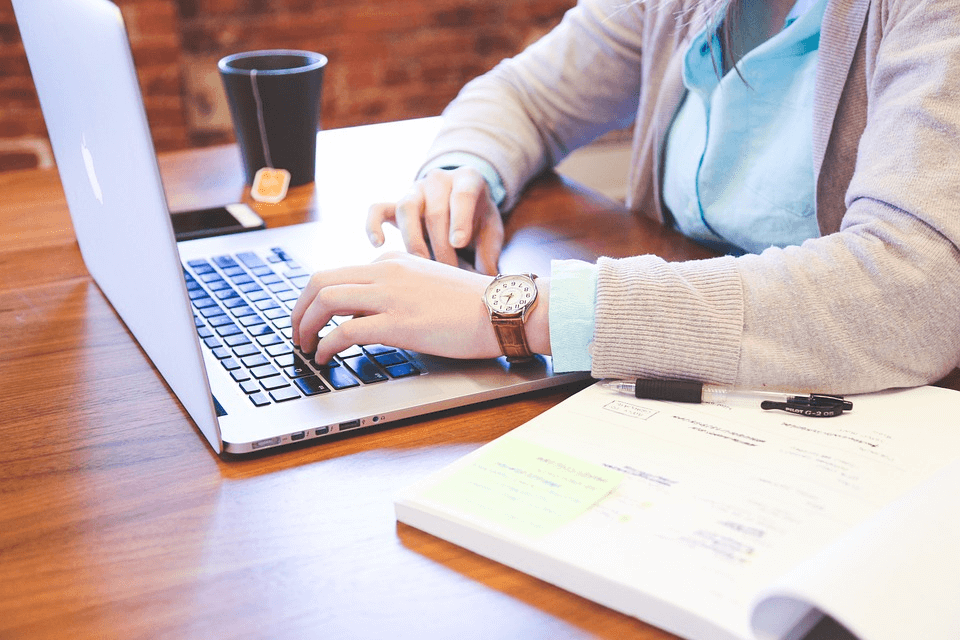 That said, we've probably blown it all slightly out of proportion here. The main thing about snagging your first HR job as a graduate is to make sure you've really put the effort in with your CV. After all, if you were working in HR, it would be the first thing you'd look at, right?
So, with that in mind here's our top line tips on how to knock your CV into shape. And, once you're done, it's worth heading over to our HR jobs board, where you'll find all the latest vacancies and graduate schemes.
Put Your Education Front And Centre
Unlike some other industries where you're generally expected to put your experience first, with graduate human resources roles they're primarily looking for your qualifications.
If you studied human resources or business degree make sure to reference any relevant modules, placements, or projects, as well as any predicted grades. Human resources jobs will be looking for people who have a mix of hard and soft skills, so think carefully about how to show the full range of your skills.
If you've done any CIPD training, or your course is accredited by them, make sure to list this too, along with any other professional qualifications you've picked up along the way.
It's worth mentioning here that there is still a limit to how much you should focus on education. You might want to say what subjects you did at A-Level, but there's really no benefit in listing every one of your GCSEs and the mark you got for it. After all, you've got a degree now! Big up you, pal.
Make Sure To Highlight All Areas Of HR
One of the biggest things to remember about human resources is how varied the sector is. You could be dealing with everything from recruitment and employee relations, to compensation, benefits, learning and development or exit interviews. In short, there's a lot going on.
When you're listing down your experience and skills try to make sure you're hitting a good range of the above different sectors. You want hiring managers to know you've got a broad knowledge of all the things that might be thrown at you – and that you're aware of what the job entails.
If these bits of experience come from different places, say some of it's in your education section and other bits are in your experience section, think about how you can tie it together with a profile section at the top. Essentially just a few sentences, it's a great way to signpost people to the bits in your CV you most want them to read.
Keep It Concise
If there's one thing to take away from this piece let it be this – your HR CV needs to be concise. Trust us when we say one page is enough – it really, really is. To put it another way, just think of the poor HR person who has to look through all those hundreds of CVs.
Everything you put on your CV should really earn its place – if all you've got is one side of A4, you're potentially going to have to be ruthless. If things are looking tight keep it focused on the professional stuff. Let's be real, your Year 6 dance exams aren't adding much here.
We find it's often useful to write the whole thing out first and then attack it with a red pen to cut it down. Once you've done it a couple of times, pass it to a friend or family member to do the same. Plus, they'll be able to hunt down any typos or grammatical errors while they're at it.
It really pays to make sure everything about your CV is en pointe. Sure, a misplaced apostrophe isn't the biggest deal in the world when it's just a text to your mum, but in job applications, you could be up against multiple people with the same experiences as you. Which means any small slip-ups can actually make a big difference.
Tailor It To Each Role
If there's one common myth we'd like to chuck into the flaming pits of Mount Doom, it's the idea that you just need to jazz up one CV and then that just sits pretty and untouched for every graduate job you apply for. Sure, you could do that, but you're really doing yourself a disservice.
The best HR CVs are the ones that are clearly tailored and personalised to each job. As we mentioned earlier, there are a lot of different facets to human resources, so it follows logically that each job is going to have a slightly different emphasis and focus.
It's also about showing that you're really interested in working for that company – bosses want to feel like you're applying to work for them specifically, not that you're throwing an application out to anyone who might listen.
Tailor your CV to the job by looking closely at the job description and tweaking the descriptions of your education and experience sections to match. You might have a master CV to work off, but you should definitely be chopping at changing which bits of experience are shown off the most.
Equally, it's also about working in the same tone and language as the description too – try to weave in the same type of buzzwords they use within your own bullet points. It sounds simple, but it's all about making it easy to tick the boxes of what they're looking for.