Find out about how Rolls-Royce are working to create a welcoming and inclusive workplace that allows women to thrive in engineering.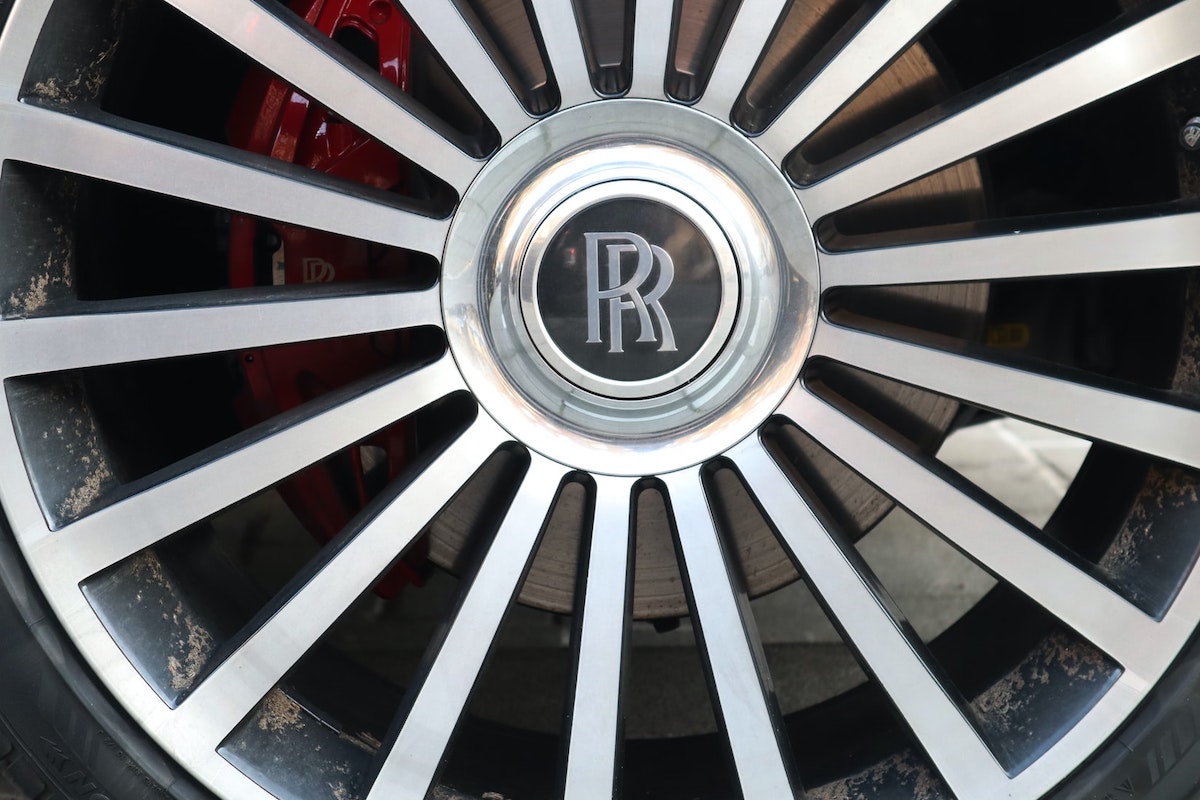 We were delighted to welcome Rolls-Royce to DebutLive to talk to our Debutants all about what it's like to work as a female engineer. Global Early Career Talent Acquisition Manager, Helen Eleftheriou, gave all her top tips on the application process and what Rolls-Royce are looking for, while Manufacturing Engineering Graduate Dalia Ramos gave us an insight into what's it's like working within the organisation.
Industries like manufacturing and engineering are typically male-dominated, and Rolls-Royce are working hard to create an inclusive and supportive environment that helps more women to thrive in these roles.
Dalia saw this for herself when she came on a tour of the Rolls-Royce offices. "One thing that has really stuck in my mind, when I was doing my masters degree, I had a university tour to one of the Rolls-Royce facilities, and I was very impressed by the diverse people I saw there. […] It was something I wasn't expecting at all in such a formal and corporate company.
"In that moment I got a sense of the culture, and I realised that culture would allow me to be myself all the time, and I wanted to be part of that culture."
This was something that Helen reiterated: "People that I deal with on a daily basis are from different nationalities and different cultures; it's a huge melting pot and you really can be yourself."
They answered lots of questions from those tuning in live, ranging from projects to training and travel. The pair both stressed that while Rolls-Royce is a huge company and their graduate scheme is competitive, no one should be put off applying. Dalia advised practising well in advance for any online assessments, and making sure you allow your personality to shine.
As Helen said: "It's not just us finding out whether you're the right culture fit for us, it's also the other way round." Here's a sneak peek of what you missed:
Don't forget to watch the livestream in full you just need to head to the DebutLive tab of the app, where you'll be able to watch Helen and Dalia talk about the company's recruitment process and answer questions live.
What's the culture like at Rolls-Royce?
Dalia: My favourite part of the Rolls-Royce culture is that everyone strives to be at their best at all times. We have a very open culture and when concerns arise, we can always speak up at any level. In all sites I have worked at, there are always local initiatives to integrate and support employees and their families. There is also a big support network (especially in the graduate scheme) that is always there for us when we need it. For example, my career coach and mentor are senior managers/executives and regardless of their positions, they are always very approachable and supportive, and willing to listen and support. I have enjoyed each of the five different sites I have worked in, and the fact that I would happily be back to any of them for the people I met, tells me this is the right culture for me!
Dalia, what made you choose Rolls-Royce in particular?
The graduate scheme's opportunities; having the opportunity to see different parts of the business during the placements and learn from them before making a final decision on where I want to focus and work, and at the same time being able to move around during my entire career –I'm a restless person! I knew Rolls-Royce would challenge me, and take me out of my comfort zone and that's something I pursue. Plus, the inclusive environment, and of course, the impressive products RR makes, the technology it uses, its heritage and the fact it is a world-leading company.
What is Rolls-Royce's policy with regards to Tier 2 sponsorships in graduate programmes?
Helen: We can't employ anyone who does not have the legal right to live and work in the UK and during the recruitment process, all candidates are required to prove they have this right with suitable documentation. An A-rated sponsorship licence can be used to issue a Certificate of Sponsorship under Tier 2 of the Points Based System but sponsorship of a visa is subject to all the appropriate criteria specified by UK Visas & Immigration being satisfied. Unfortunately, Rolls-Royce can't offer any guarantee that any application will be successful.
Do you do technical interviews?
Helen: Yes. If your application is successful, we'll invite you to an assessment centre. The day will include a motivation assessment, a technical interview, and group exercise. The technical interview will naturally vary in content dependent on which programme you have applied for. Research and preparation are essential! We'll let you know if you've been successful within 48 hours and regardless of the outcome, you can ask for feedback on how you did.
Dalia: For Engineering/Manufacturing Engineering programmes, I highly recommend the "The Jet Engine" Book by Rolls-Royce to prepare for this.
I have found that some companies are worried about women joining their male teams. How can I show that I'm just as good as the other men and can easily work within their group?
Dalia: Rolls-Royce is very inclusive and recognises the value diversity brings, so is naturally keen on increasing the number of females in the company. You may find some sites and teams are more equally balanced than others but nevertheless, the aim is the same; everyone is looking forward to increasing diversity and the opportunities that bring. Having worked in five different R-R sites so far and with a different ratio of males to females in each, I have never felt there has ever been an issue with me joining a majority male team, I've always felt encouraged. In terms of showing how good you are – your work will speak for itself. Get involved and be confident. You will be amazed of how much you can achieve!
I'm doing my placement as a CNC machine operator, are there opportunities like that at Rolls-Royce?
Dalia: As a company with cutting-edge technology, we have plenty of CNC machines in our manufacturing sites.
Is there much cross-over between the different departments?
Dalia: Absolutely. Being a Manufacturing Engineering my role involves working with departments that you typically find in manufacturing sites such as production, planning and control, quality and finances. But also, within different projects I have been amazed at seeing how different work streams work together to deliver engines. For example, I spent two placements in the same project but with one with the Manufacturing Engineering team from Derby and one with the team from Germany. In this project I also worked with Project Management, Building and Infrastructure, Health, Safety & Environment and Human Resources. I have also been involved in activities with the Commercial area and Customers like Air China!
How many graduates are you looking to onboard over the coming months?
Helen: The number of graduates and interns we take on each year varies by programme and reflects the needs of the business. We had over 700 graduates and interns start with us this September.
Connect with Debut on Facebook, Twitter, and LinkedIn for more careers insights.